Since having Oliver I have been getting a lot of questions on what schedule I have him on. Oliver is my third child, and I have used the same schedule for all three of them. However, I will have to say that Oliver has been the hardest to get on a schedule. I want to remind you that these templates I have created are just guidelines for you to use if you please. Not every baby will adhere to a strict schedule. Especially in the first 4 months. Do not feel like a failure if your day doesn't go as planned! Flexibility is something that all parents learn sooner or later.
I got very lucky with my second and she was on a schedule by 3 months. Where as, with Oliver who just turned 5 months, we are still taking it day by day.
These schedules are adapted from the Baby Whisperer's E.A.S.Y method. I have made a few changes based on my experience. If you want to read more about the method click here for my link on amazon.
Please be sure to Share, Like, Pin, Email these templates it to your heart's content! I love having useful content shared for all my mamma friends!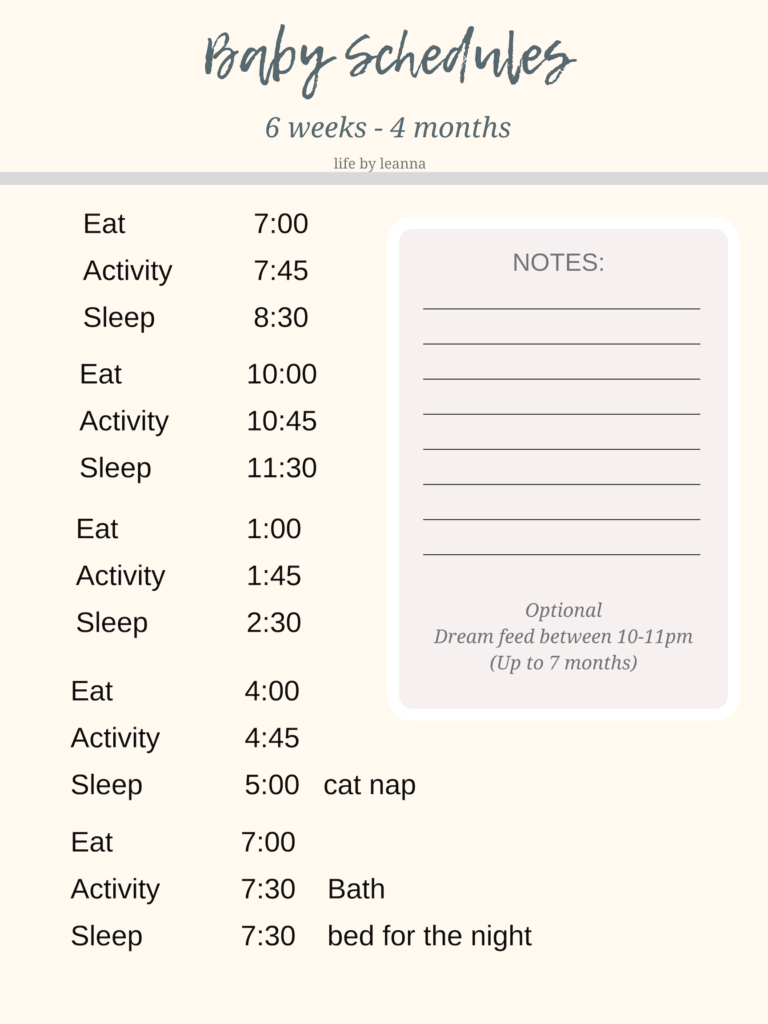 To Print all 4 schedules click here