Tips to Find Quality Furniture for Cheap
Who doesn't love a good deal? I'd like to admit that I have expensive taste but I do not like to pay for high priced items. Since being out of college, I have always looked high and low for furniture at an affordable price. Most of the furniture in our home is pre-owned! Over the past few years I have gathered up some of my best tips to find quality furniture for cheap.
The Best Places to Get Good Furniture for Cheap
Note: ALWAYS use caution when meeting anyone to buy or sell furniture. Make sure you meet in a public place where there are lots of people around, and let someone know where you're going and who you're meeting with.
5 Tips to Find Quality Furniture
Consignment Stores
Local consignment stores are like hidden gems. I recently found this gorgeous restoration hardware piece for a fraction of the cost. Search for local consignment stores in your area or in higher end areas to find amazing pieces at affordable pieces. Consignment stores get their inventory from local designers, model homes, factory closeouts, and the most beautiful homes. They carry all times of items including: contemporary, classic, antique and vintage furniture, art, home decor, jewelry, designer purses, collectibles, fine china and housewares.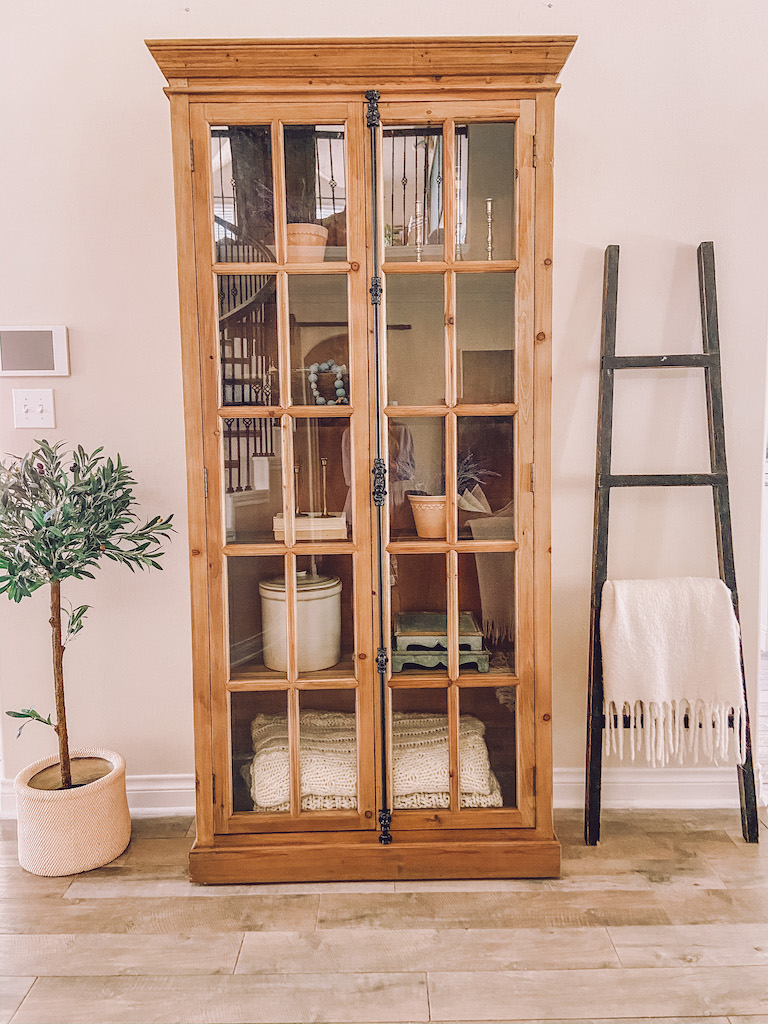 If you are in the Houston area my favorite consignment store is StillGoode Consignment.
Facebook MarketPlace
Facebook Marketplace is like the online garage sale. You can find amazing deals by knowing how and what to search.
You can also turn notifications on to let you know when something is posted for sale. Just look for the notifications icon under the search bar after you make your search.
Also, you can find yard sale Facebook groups in your surronding area. To find a yardsale group in your area you can search in the search bar, " (YOUR AREA OR CITY) yard sale", " (YOUR AREA OR CITY) buy and sell", "(YOUR AREA OR CITY)" garage sale , "(YOUR AREA OR CITY) buy sell trade".
Facebook also makes it easier by giving someone the option once they post it in a facebook group to also post it on marketplace for everyone to see.
Facebook Marketplace will also show you some of the listings from your Facebook groups. So it's a great idea to be in those yard sale groups, even if you aren't actively looking in them.
It also sorts things and shows you things based on an algorithm. So if you're looking for something specific, the more you click on similar items, the more those items will appear in facebook marketplace.
I found Annabel's bedroom set on Facebook Marketplace and gave it a new look with chalk paint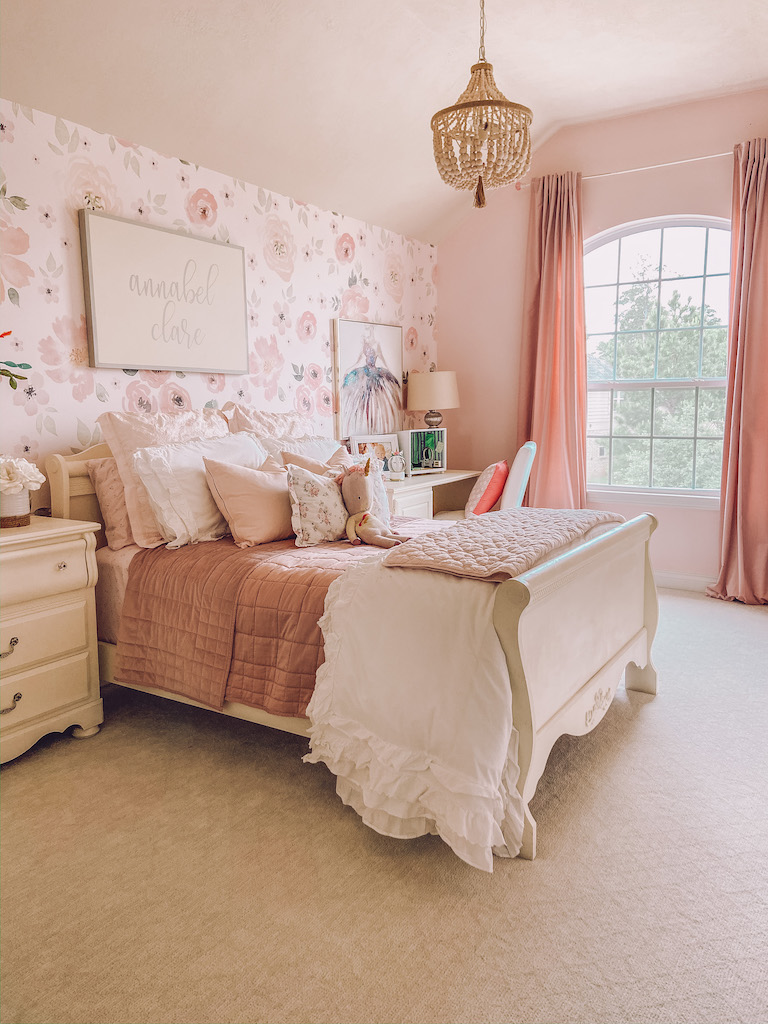 Estate Sales
Pre-Quarantine I used to frequent Estate Sales monthly. I love the hunt for searching for items inside someones home (that sounds a bit creepy.. haha). Going to an Estate Sale is like looking for buried treasure, you never know what you may find. To find estate sales in your area visit EstateSale.Net and search your zipcode.
Quick Tip: The price of the item get cheaper as the days of the sales progress. You may find the best items on the first day, but you will pay a higher price then if you go on the last day of the sale.
I have found vintage crocks, vintage candle sticks, books, tea cups and more for great prices!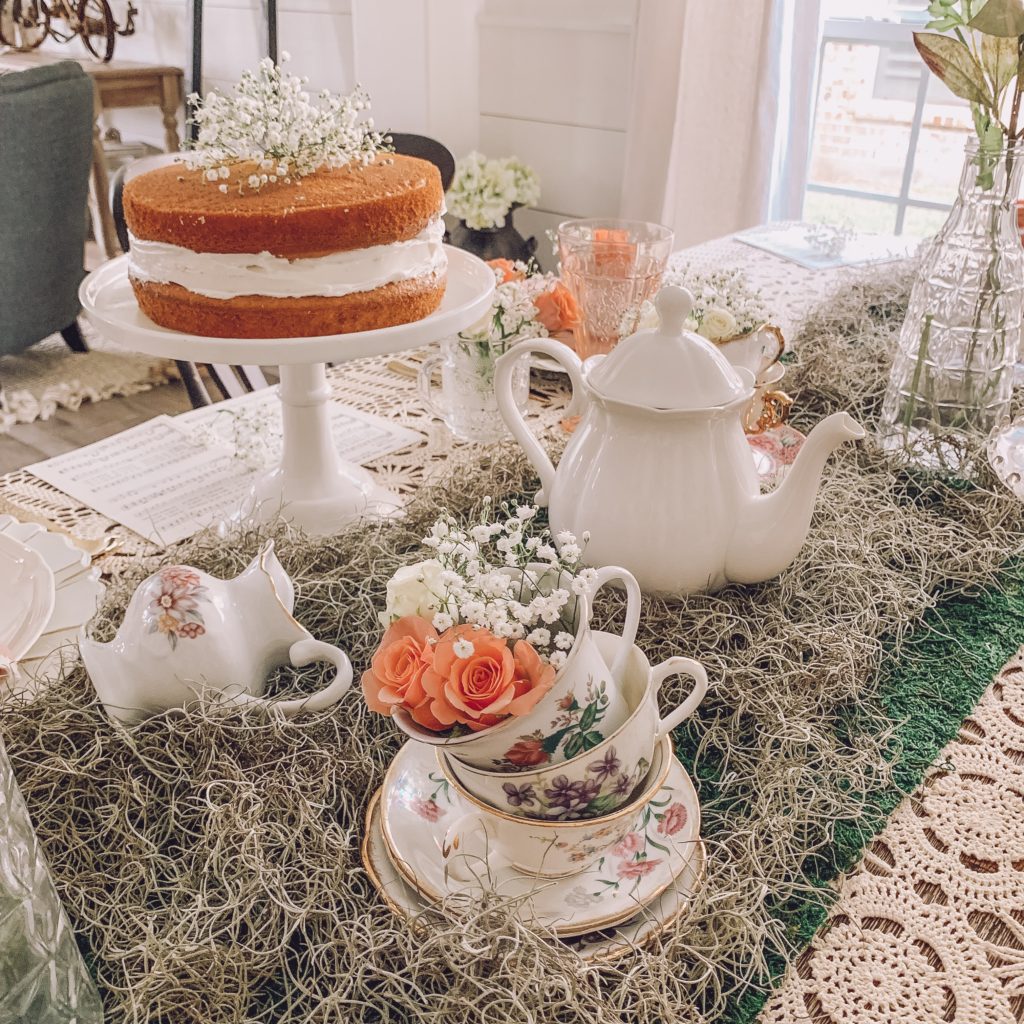 To see more from this tea party vintage table click here.
Friends and Family
This may be one tip that you haven't thought of but we have gotten a few hand-me down pieces over the past few years. My favorite being our bedroom furniture that I am always getting questions on. If you are looking for a certain piece don't be afraid to reach out to friends and family! They may know someone who is looking to sell, or get rid of, just what you need.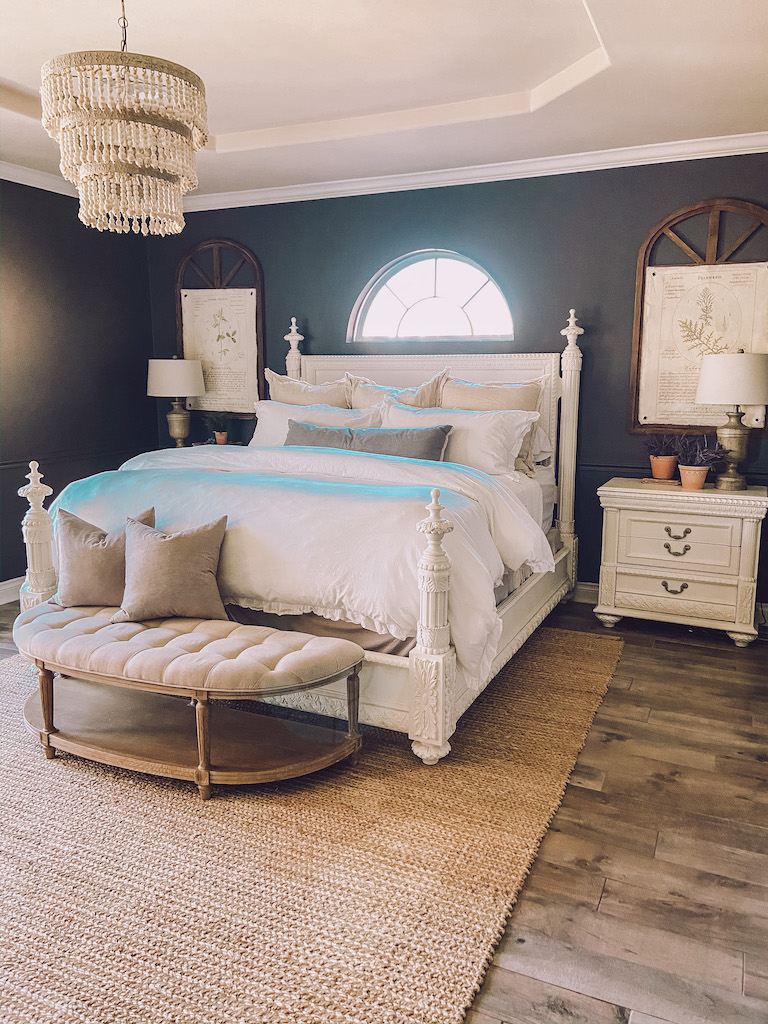 Online Auctions
This is the one that a lot of people don't know about (shhhhhh!). Online Auctions is where you can find the cheapest prices as a lot of the bidding start at only $1.00. You can also find local online Auctions at EstateSales.Net, also some local consignment stores will also do online auctions. Usually there is a picture of everything with the starting bid. You can set alerts for for items to keep track of the bidding.
Other Tips on Finding Quality Furniture
You may find the best prices on items that are slightly damaged. Don't be scared of a little dent or chip that you can easily fix, or in my opinion gives a piece more character!
If you don't like the color of the wood, or the paint color, refinishing furniture is not as hard as you may think! I am a big fan of chalk paint to change the look of an old vintage piece!
I hope these tips to find quality furniture help you find beautiful pieces for cheap in your local area.
Happy hunting!
xoxo,
Leanna