A Neutral Modern Farmhouse Nursery
I was so excited when Ashley Homestore asked me to partner with them with for a gender neutral modern farmhouse nursery refresh for Oliver. Ashley Homestore just launched their nursery collection I am in LOVE with everything!
You can see Olivers first nursery design that I published here.
Olivers nursery is gender neutral with a modern farmhouse design. I had so much fun redesigning his nursery. I used neutral modern furniture and paired it with farmhouse decor.
Feature Wall
The back feature wall is my favorite part of his room. The wall is made out of wall boards from Weaber Lumber, that we bought at home depot. The wall boards were nailed up to the wall using a nail gun. The wallboard are such an easy way to create texture to a modern farmhouse nursery.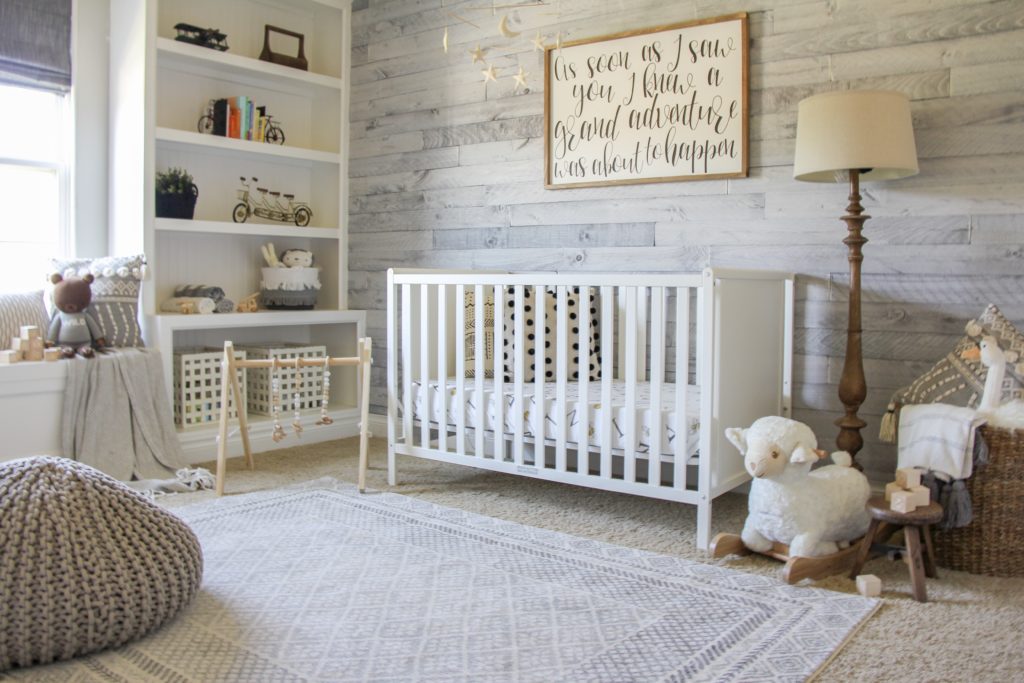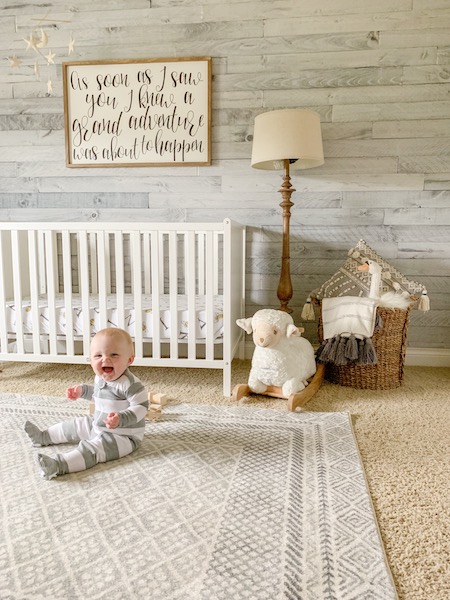 Built Ins
My husband built the built ins before Oliver was born. I decorated the shelves with modern and farmhouse decor that I mostly found at Homegoods. I love all the storage we now have for his modern farmhouse nursery!
The bench also opens up for more storage!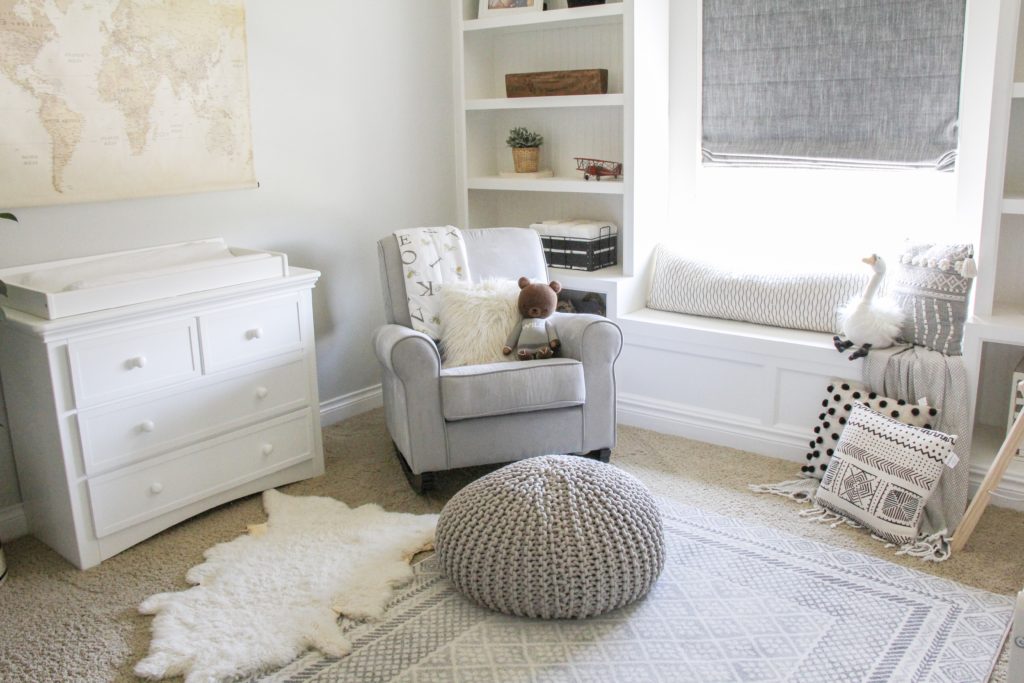 Modern Farmhouse Nursery Furniture
He used to have a crib that was his big sisters, but I love the look of this modern crib design. It is lower to the ground which makes it perfect for those mamas on the shorter side.
His crib sheet is by Burts Bees Baby and is the softest crib sheet ever. I love the alphabet paired with the little bees. If you are a mamma to be and don't know what gender you are having this crib sheet is a great gender neutral option. I love the grey mixed with hints of yellow.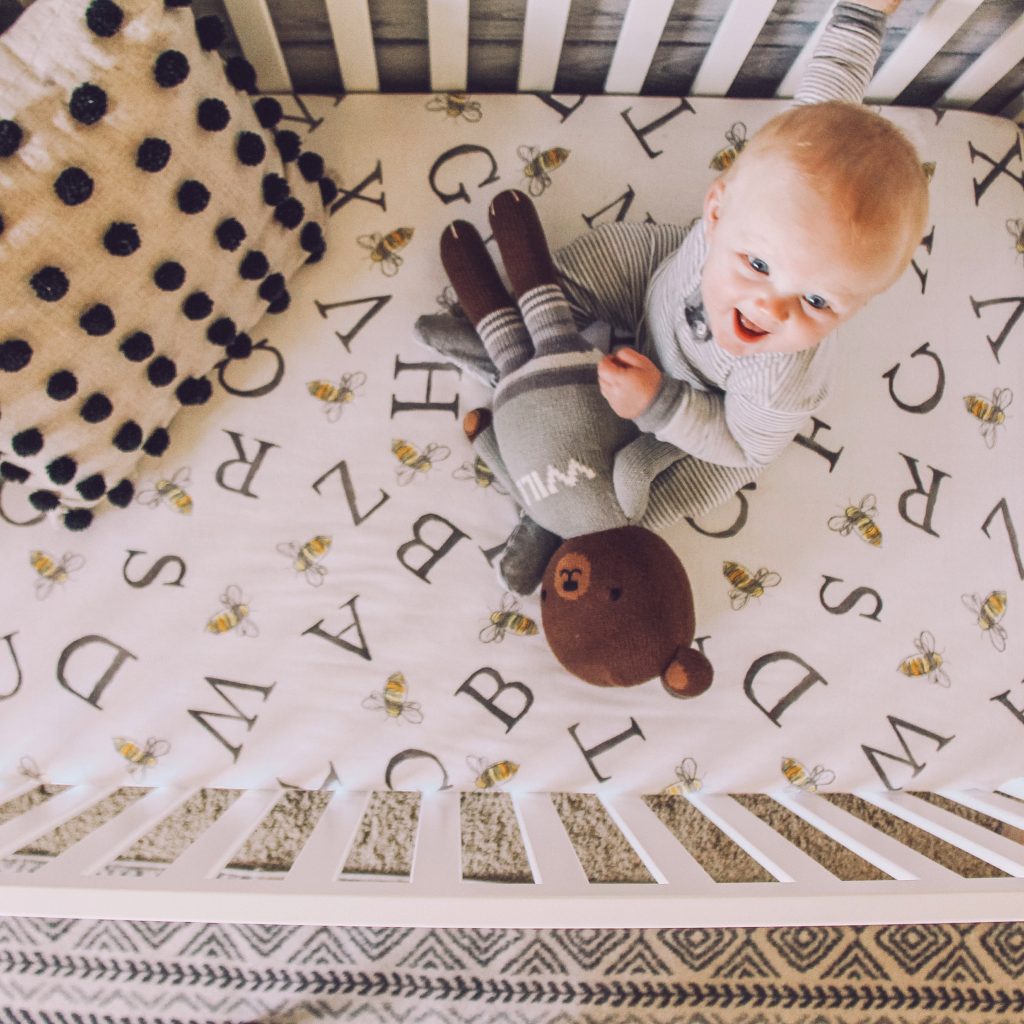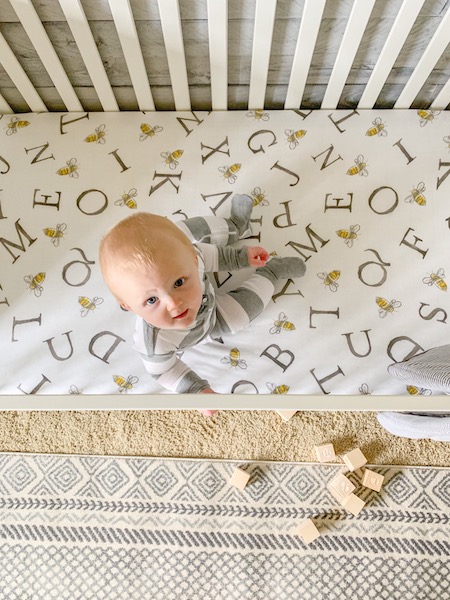 The dresser is a very simple design which is what I was looking for when designing his room. It is on the smaller side but is perfect for small rooms.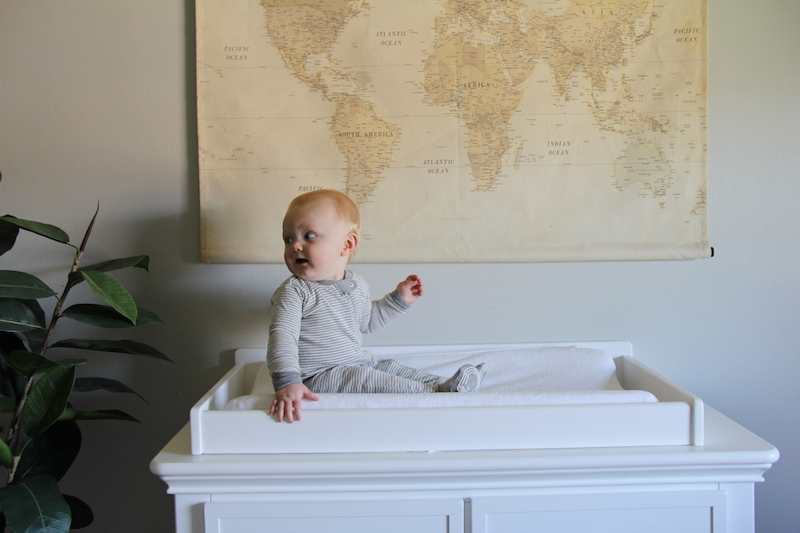 The rocking chair is super comfortable! I love the grey color because of it being gender neutral! A rocking chair is a great item to invest in, especially if you will be having more than one child! I've spent many nights rocking away!
His room is now my favorite room in the entire house. Which is a good thing because we have spent so many sleepless hours in here!