Amazing Winter Outfits from Walmart for Every Occasion
I have been absolutely loving these chic, sophisticated winter outfits from Walmart that you can mix and match for so many occasions!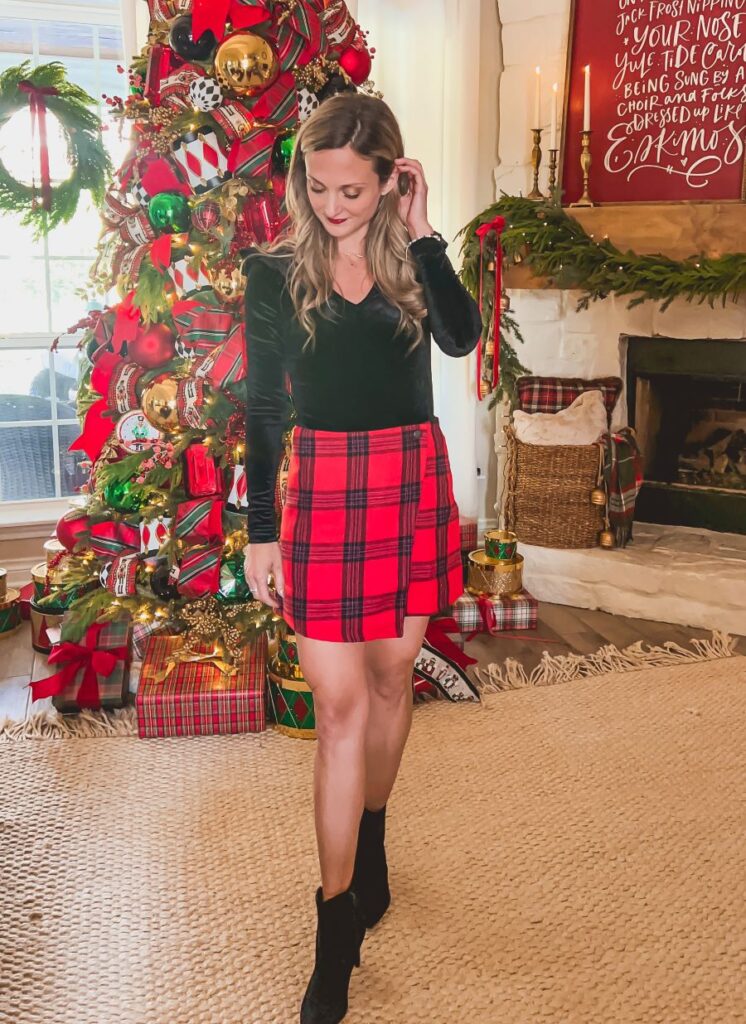 Has it ever happened to you when you buy a cute top or fun skirt and don't know what to pair it with, so it ends up just sitting in your closet? I used to find myself doing this, so I'm making a concentrated effort to ensure that I'm buying complete outfits that I can wear again and again. These pieces from Walmart are so versatile to create so many beautiful outfits to help you feel confident and stylish.
And let me also say, Walmart's fashion game as been so *on point* that it is the first place I look to shop for the entire family. They have been providing such sophisticated, quality items that are so budget-friendly, which is especially helpful around the holiday season!
All the shopping links are provided to help you feel your best in amazing winter outfits without breaking the bank!
Cozy and Cute
Sign me up immediately for all things cozy! This turtleneck white sweater can be dressed down with skinny jeans like mine or paired with a cute skirt for a more formal look.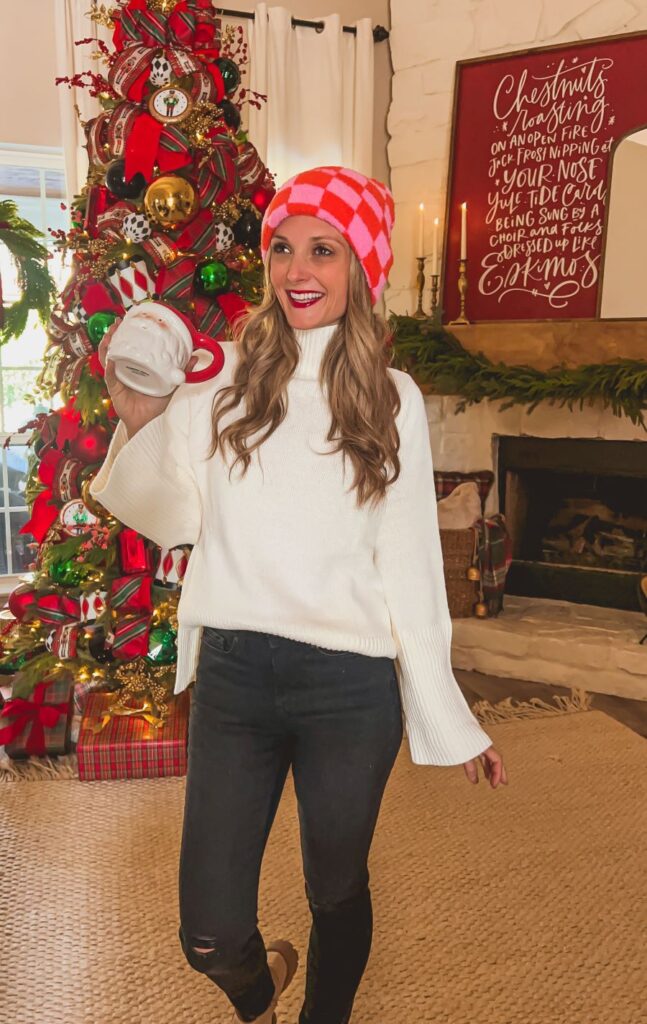 I love the cheery pop of color from the pink checkered hat, which also has a matching checkered purse! These adorable accessories would also be great gift ideas for teens and adults.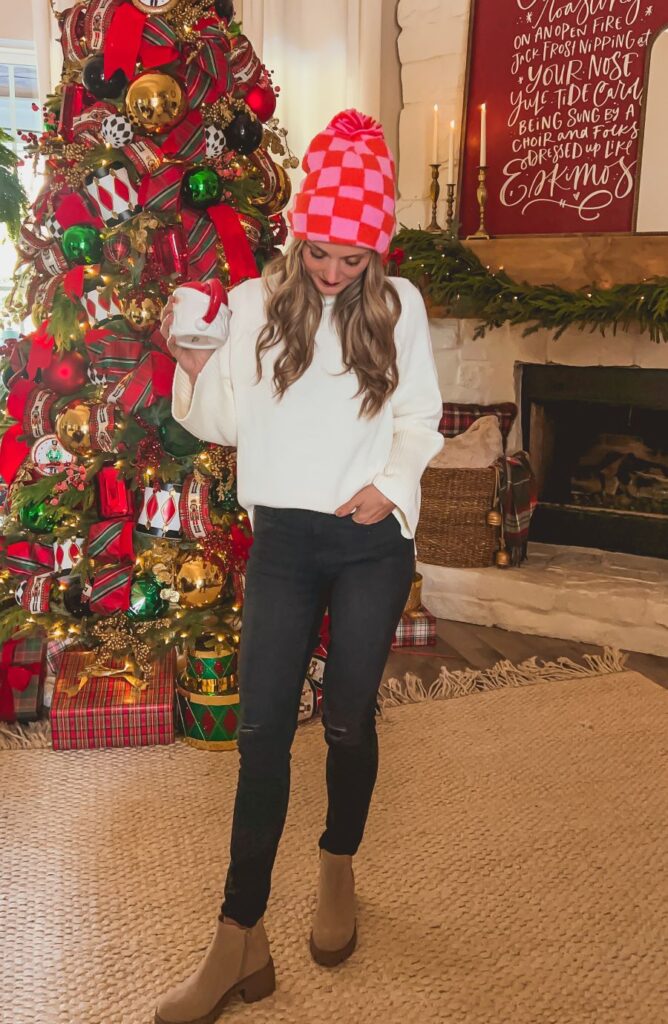 These comfy booties that are perfect for all things from running errands to walking to class to brunch with friends.
Sophisticated and Edgy
I know wearing leather might seem intimidating at first, but these faux leather leggings are so comfortable! Since they are more form-fitting, I prefer to wear them with a longer top for more coverage to balance out the look.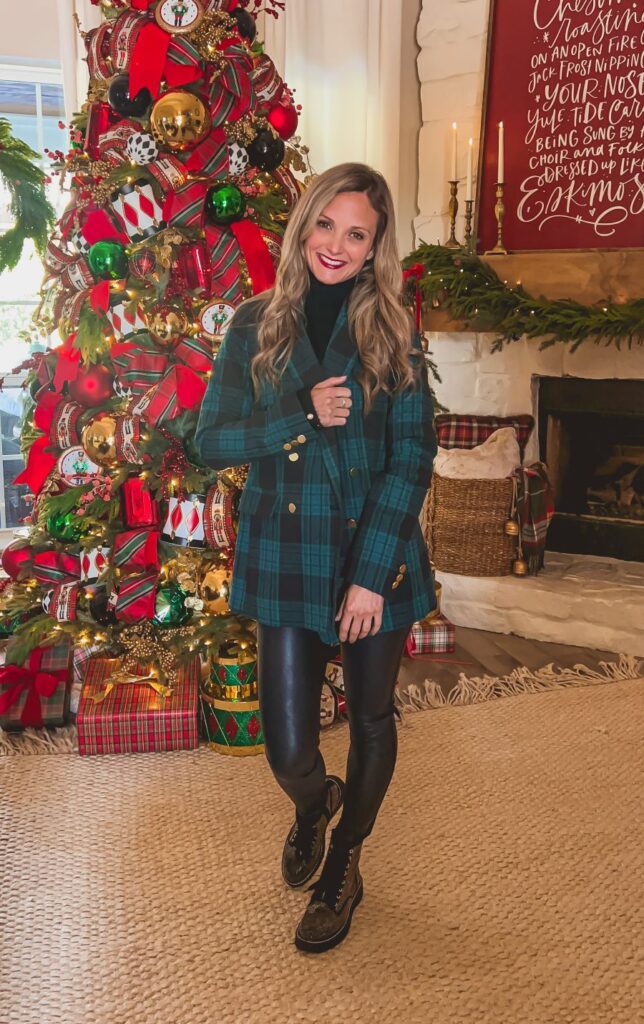 This double-breasted blazer layered over this black turtleneck was the perfect contrast to the edgier leather look. (And y'all may know by now how much I love all things plaid!) 🙂 This turtleneck with the button detail on the cuffs is another fantastic option for a winter outfit.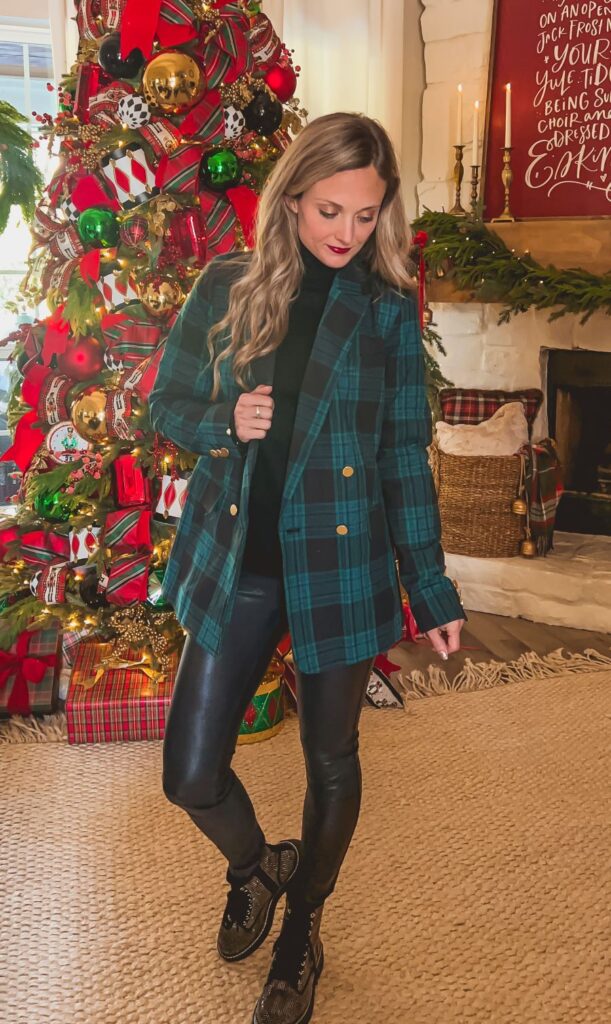 I paired this look with these fun black sparkly boots for a more casual occasion. For a fancier event, these black slingback heels would also be beautiful!
Fun and Flirty
Just because it's the holiday season doesn't mean you have to wear all red, green, or metallic! I absolutely fell in love with this pink halter trapeze dress that would be perfect for holiday parties, New Year's Eve, weddings, or cocktail parties year-round.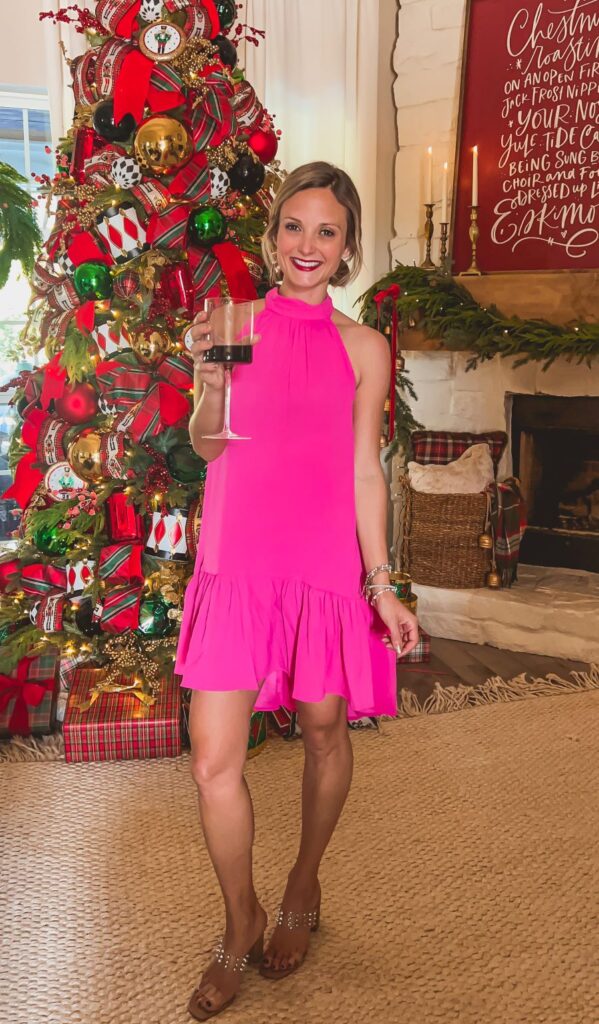 I paired this look with these fun studded sandals. The heel is the perfect height for an elegant look while still being comfortable enough to wear all night! (Let's all just be done with painful shoes, amirite??)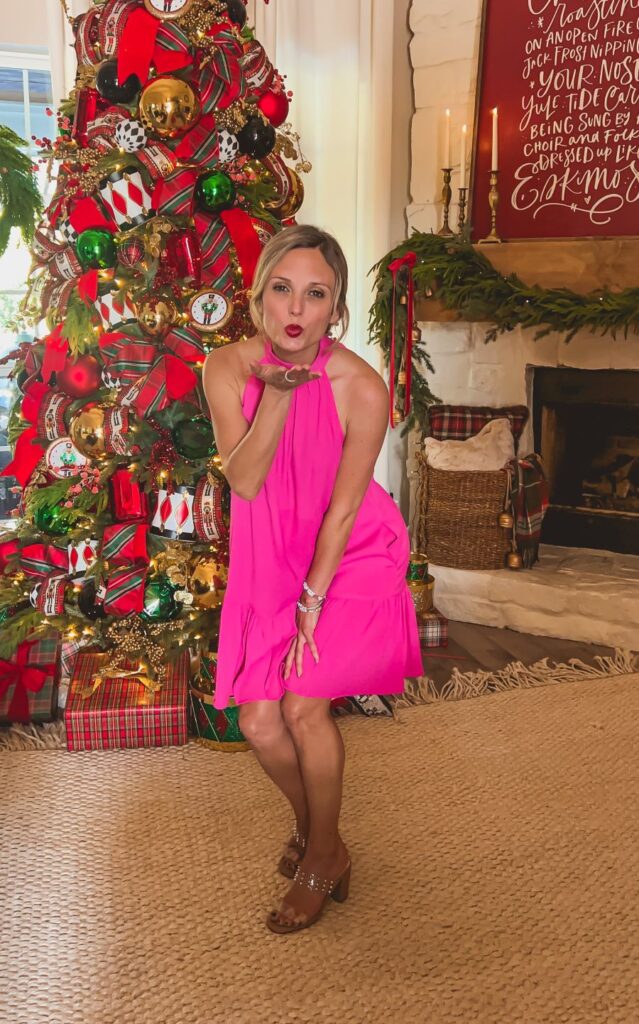 I know I will be getting so much use out of this adorable dress!
Classy and Festive
This might just be my favorite look! The black velvet bodysuit paired with this flannel red and black skirt is perfect for holiday gatherings! I love the pretty little ruffle in the shoulders for an unexpected detail.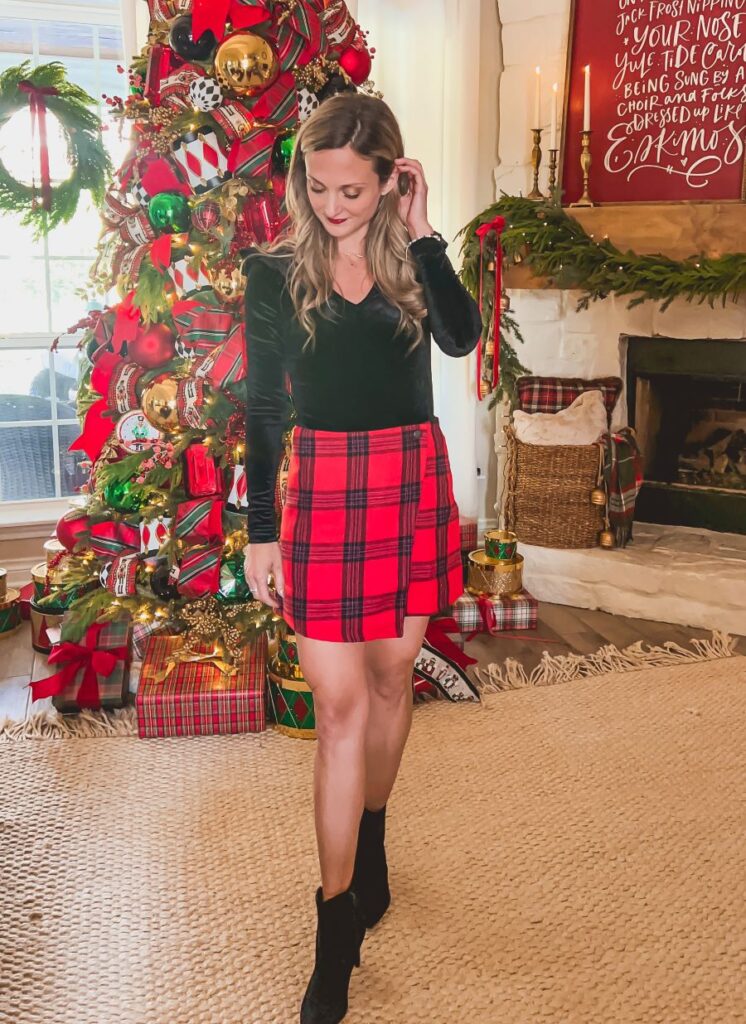 I paired this classic look with my favorite stiletto ankle boots that go with pretty much everything!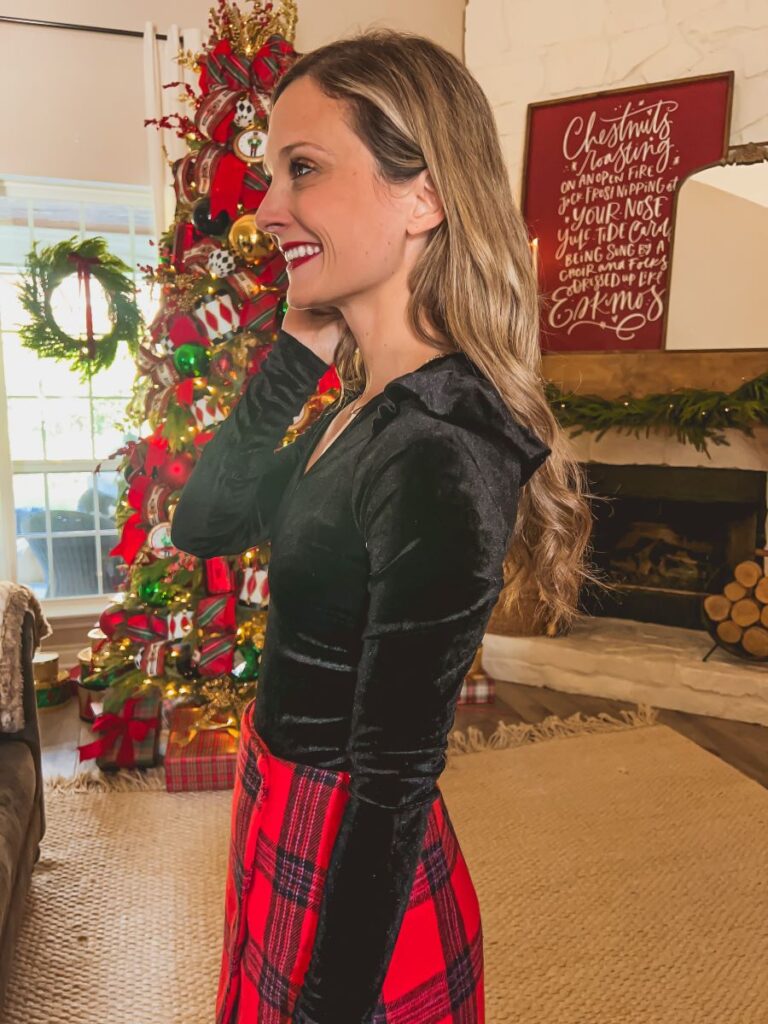 There is also this black bodysuit if you'd prefer an alternative that isn't velvet to wear year-round.
Sparkly and Comfy
I wore these Madden sneakers recently to my son's baseball game and they just brought a smile to my face. I love being comfortable, but it's also nice to add a bit of sparkle!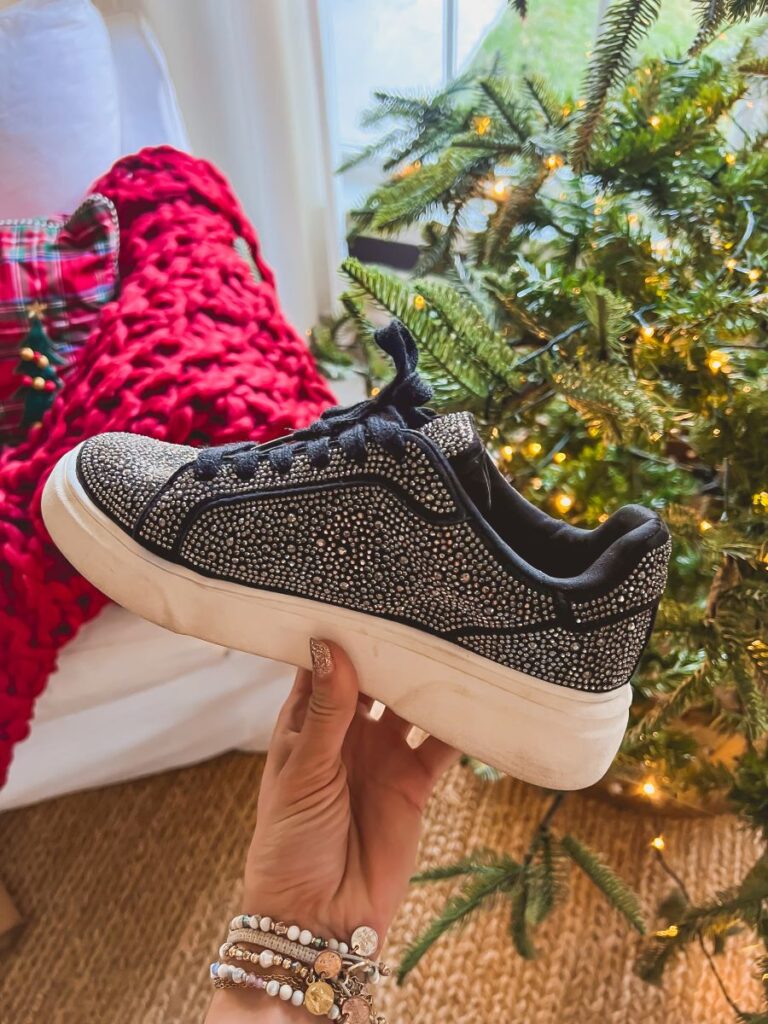 If you like fun, comfortable heels, these velvet flats are so festive with the Christmas light embroidery! And how cute are these that say "Cheers?" I think it's so great when clothes and accessories can show off your personality and these are such a clever way to spice up your winter outfits.
Feel Your Best
I hope these outfits inspire you to shop Walmart for on-trend, high-quality clothes for the entire family. The best part? You can shop for pretty much anything else you need, from grocers to decor to holiday gifts! If you'd like to see more holiday fashion, you can check out this post with more of my favorite finds.
Have a wonderful holiday season, loves!
Xoxo,
Leanna