Sharing is caring!
I am beyond excited so show ya'll these photos from Annabel and Islas joint birthday party. My girls have been begging me to have a sleepover and Slumber Wonders made their dream come true.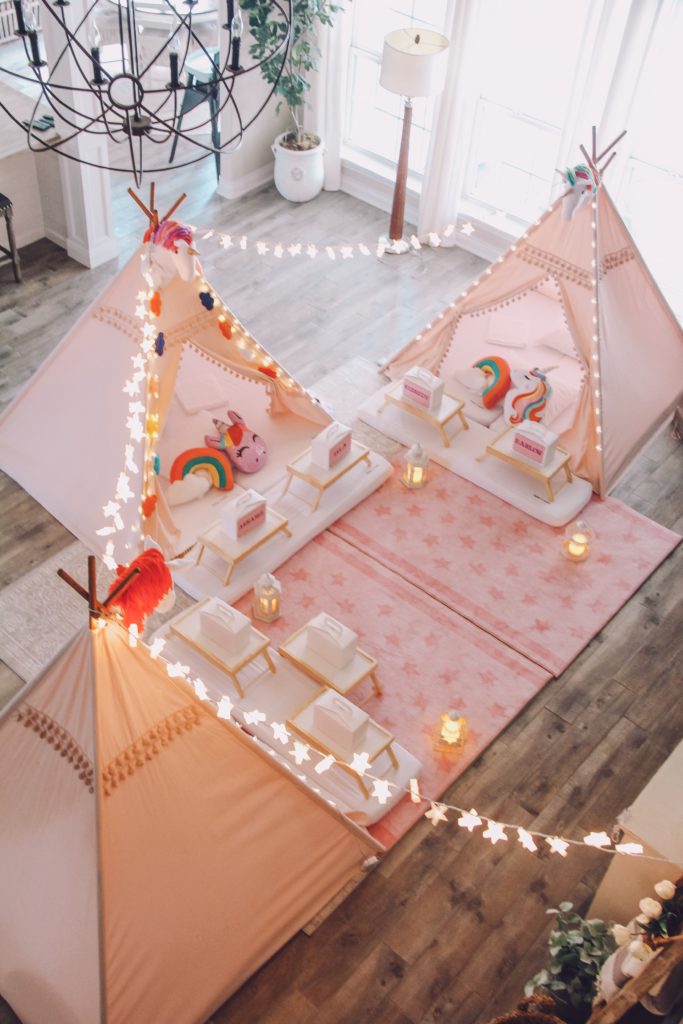 Stella from Slumber Wonders was a pleasure to work with. Stella even made personalized nightgowns for the girls to wear that were simply adorable! She came the morning of the party to set everything up and I was just in awe of all the details. If you are in the Houston area I highly suggest using Slumber Wonders for your next sleepover party! They think of everything! They even have cute set ups for boys as well.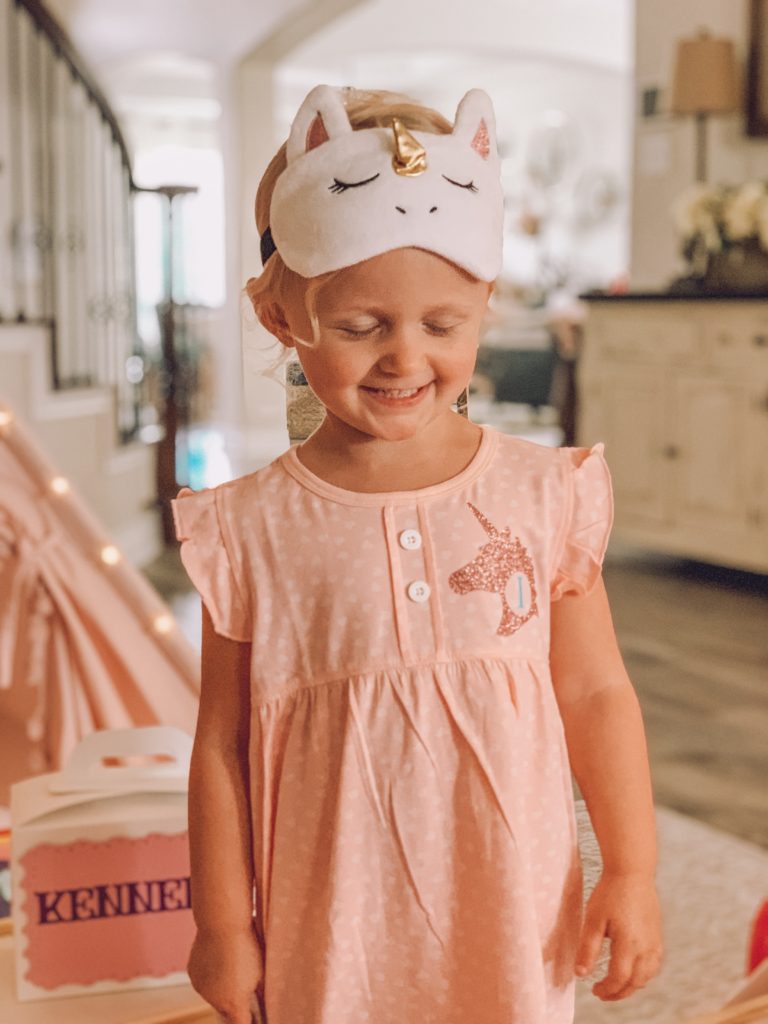 Each girl had personalized nightgowns and a unicorn eye mask in their gift box.
I ordered a really simple unicorn themed balloon garland from amazon and love how it turned out! (Click here for the garland)
Each tent was topped with a plush unicorn head and lined with light up stars.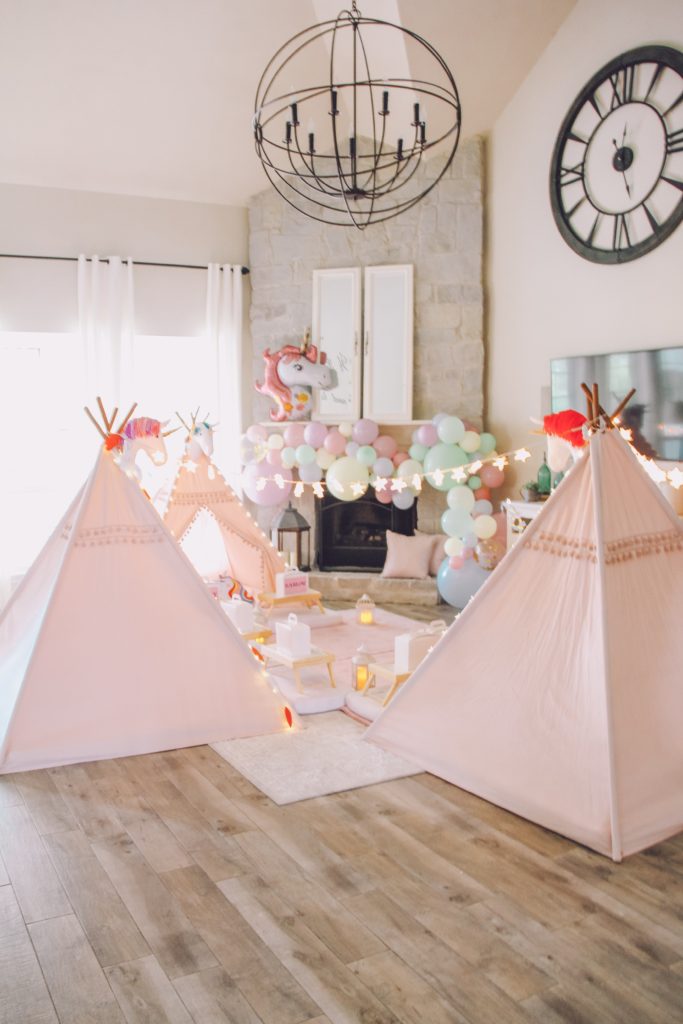 The light up lanterns were a perfect added touch!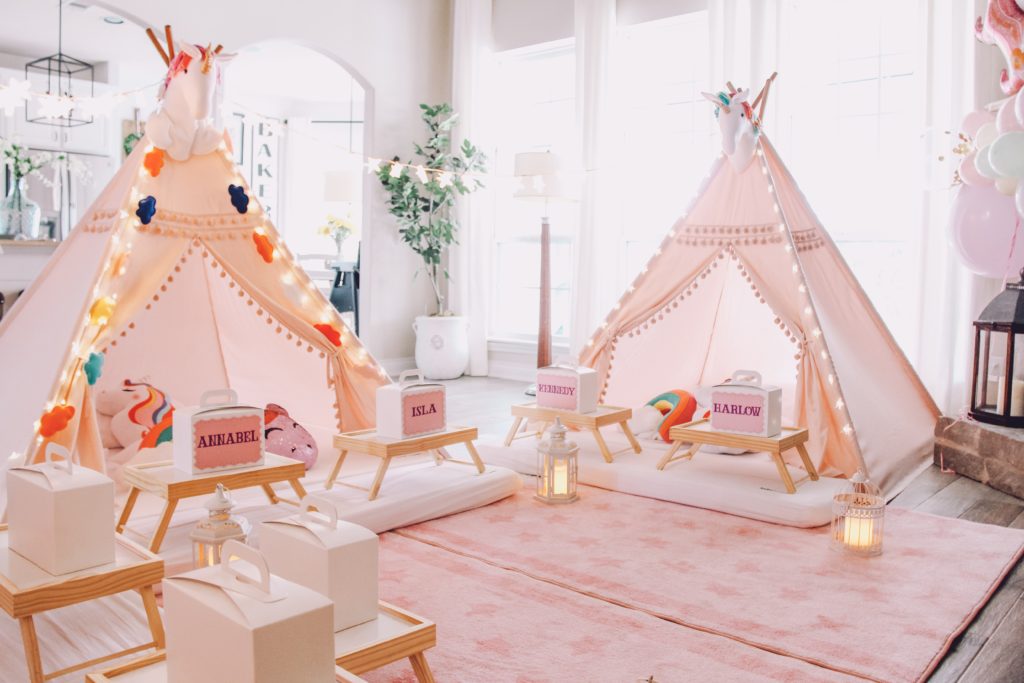 Slumber Wonders even provided this adorable pink star rug.
The details in everything were what made this party so special.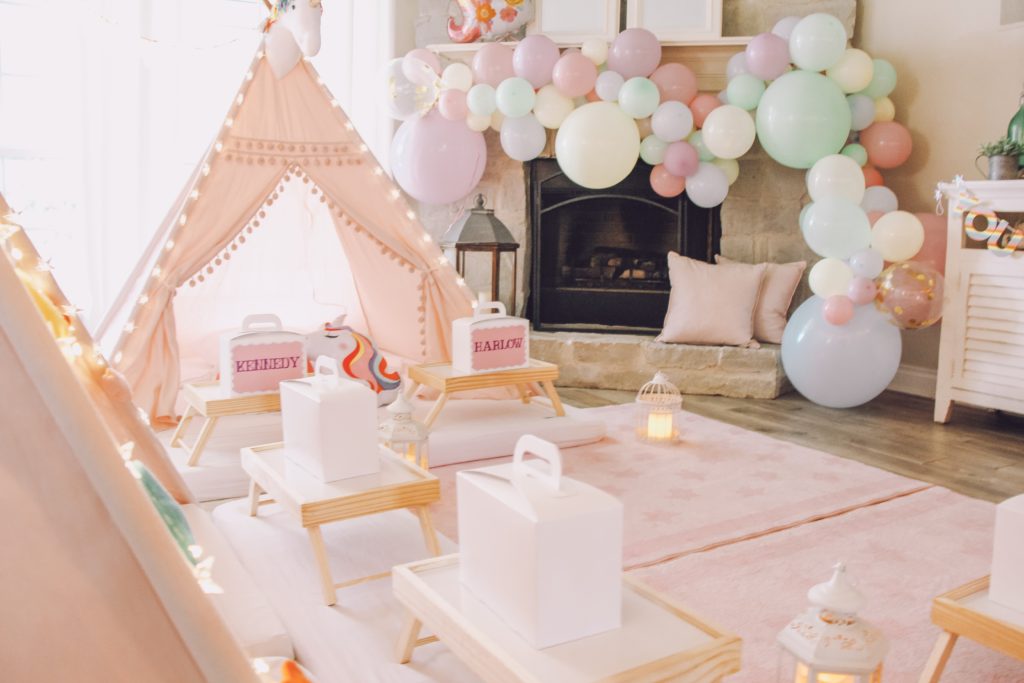 Although the little girls didn't sleep over, Annabel insisted in sleeping in her tent the night after the party. She felt like such a big girl!
The party was so cute and we can't thank Stella at Slumber Wonders enough for everything!