Creating an Outdoor Oasis with Kirkland's
One of my all time go-to places to shop for any home décor has to be Kirkland's. Not only do they have amazing finds but they also have fabulous prices. While decorating my outdoor space for the summer this year, I found my favorite pieces at Kirkland's.
In this post, I hope to share with you some of Kirkland's new Outdoor Collection, and show you can style them in your own space.
This collection has everything you need to refresh your outdoor area just in time for summer entertaining.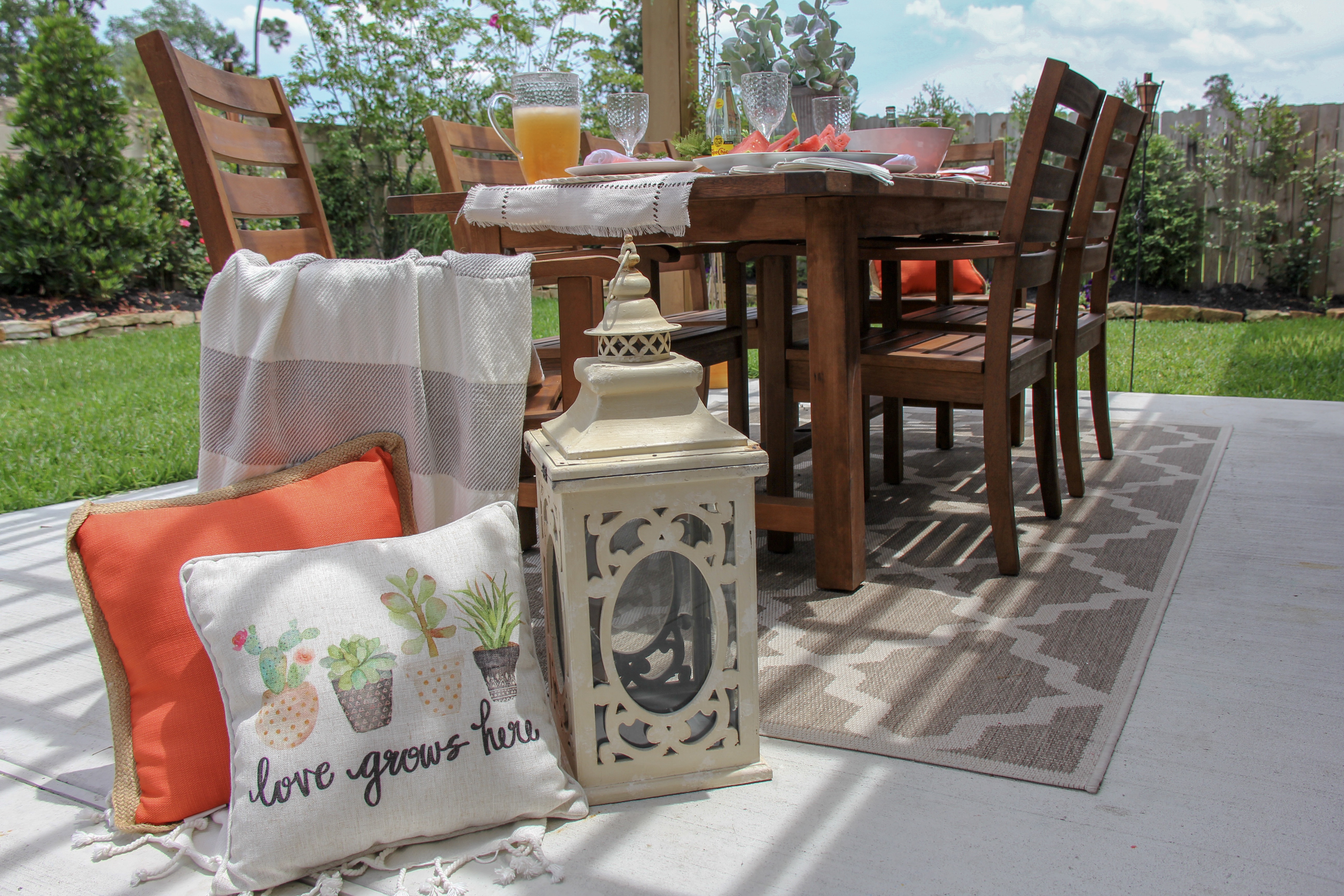 One of my must have items for decorating an outdoor space are PILLOWS! Pillows make any space more comfortable and cozy. They are also an easy way to bring color into your décor. Kirkland's vibrant colored pillows are a great way to add a pop of color to your outdoor space.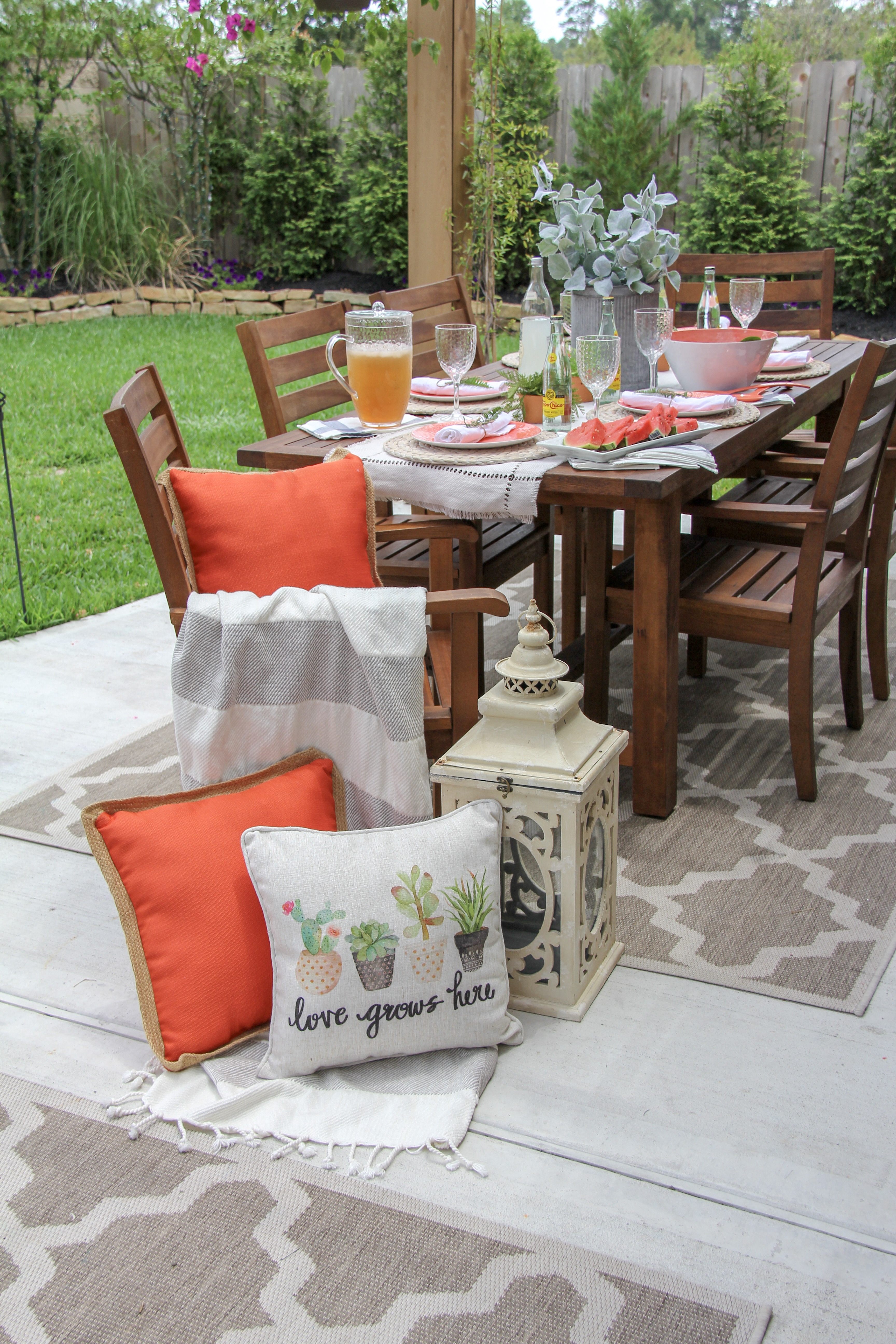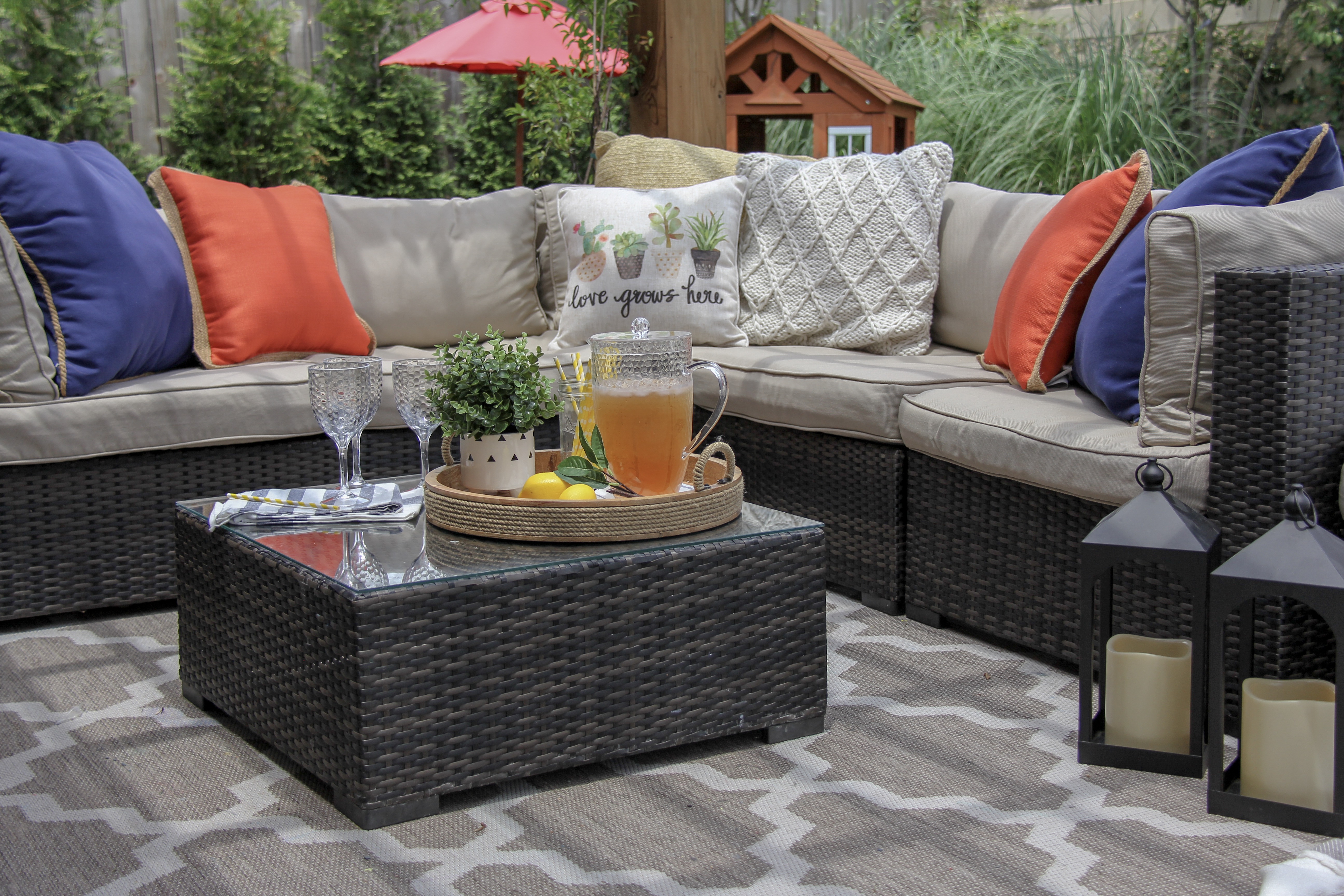 We spend most of our time in the summer outside, and entertaining our friends and family is a regular occurrence during the summer months. Kirkland's Outdoor Collection has a vast array of outdoor dinning essentials.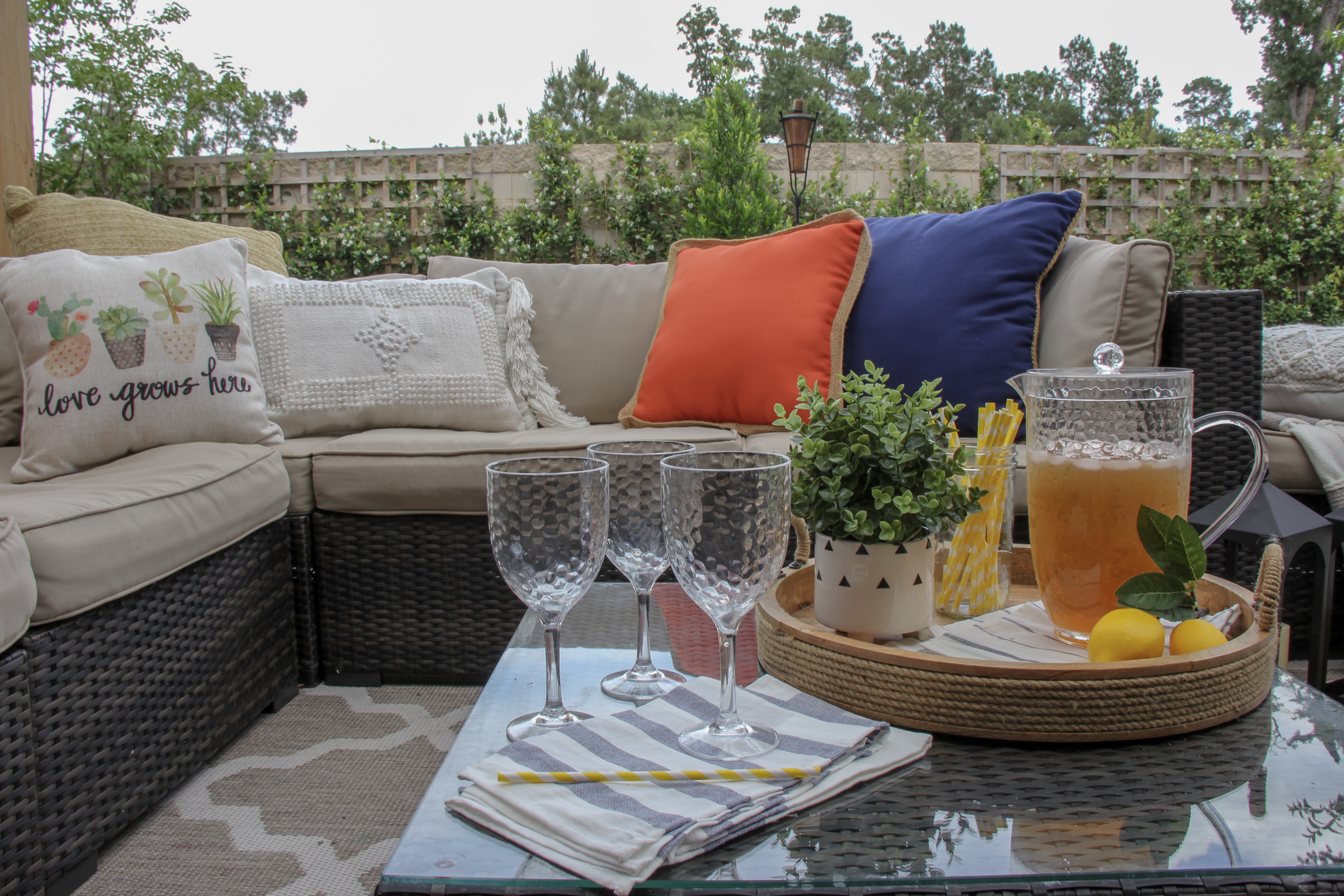 I love the pastel dinning collection to add a pop of color to my outdoor tablescape.
Kirkland's Outdoor Collection offers many accents to create an inviting back yard oasis; including lanterns, welcome mats, planters and much more.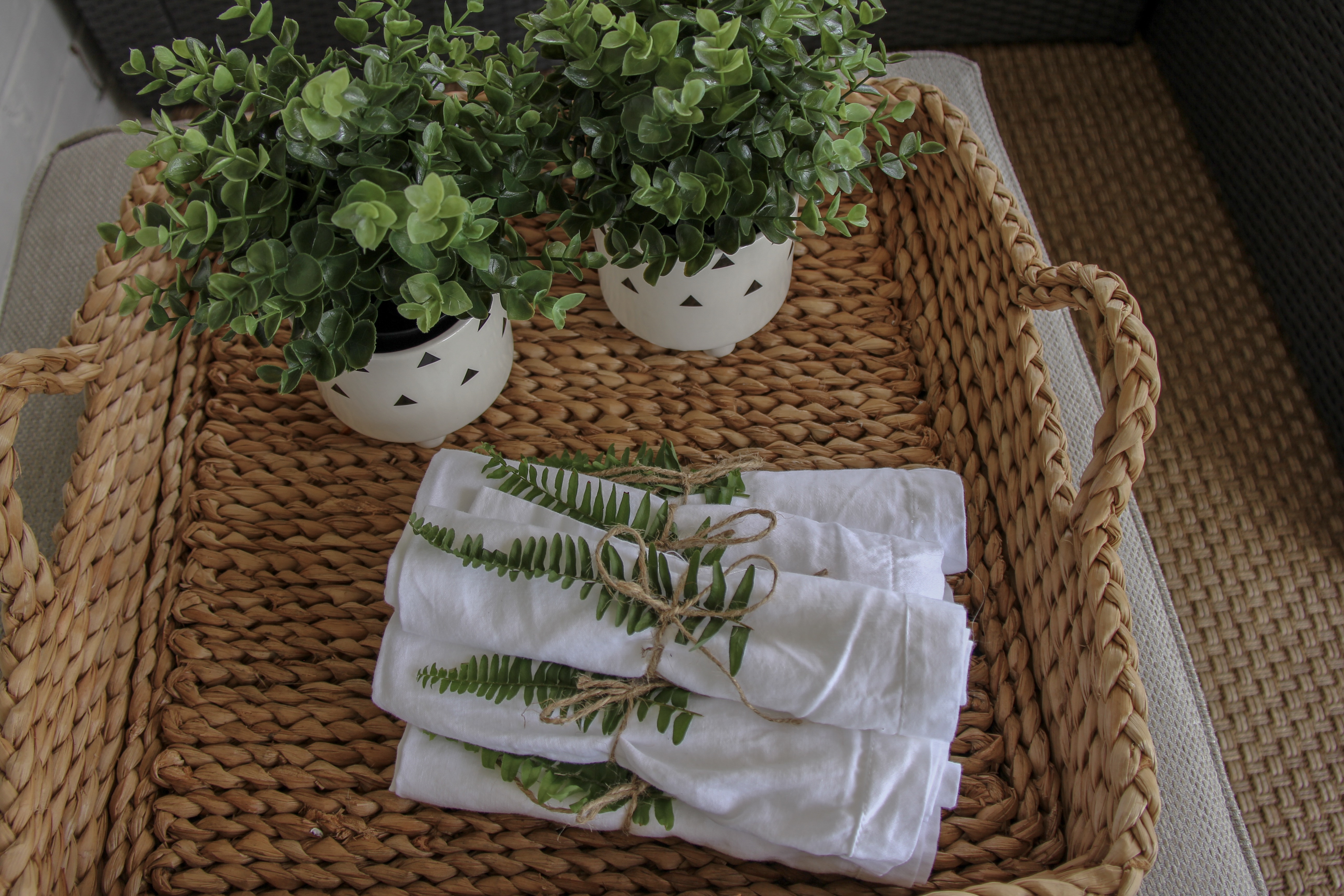 I love styling my outdoor space with lanterns. You can add candles or even use the battery-operated lights to create a cozy ambiance at night.
Mats are an easy way to change out your décor for the different seasons. I love layering mats to create more dimension and interest.
Have you started decorating your outdoor space for summer? I am counting down the days that we can spend outside relaxing in our space. Summer is just a few weeks away!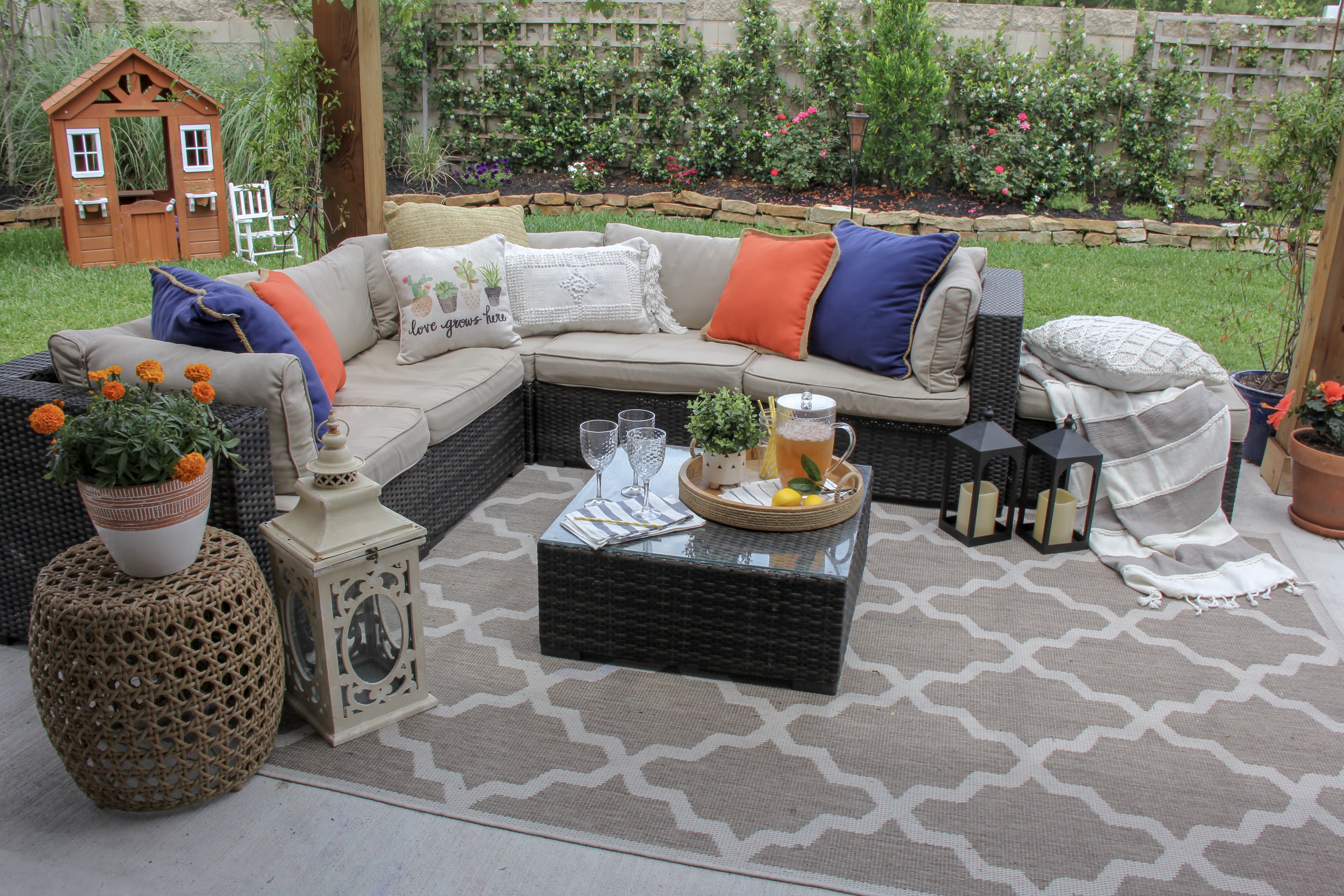 Below, I rounded up my favorite picks from Kirkland's New Outdoor Collection.
1.Gray Double Seat Hanging Swing
2. Leaning Galvanized Metal Planter
4. Galvanized Metal Garden Bucket
6. Diamond Cement Hanging Planter
7. Love Grows Here Cactus Pillow
8. Orange Pillow with Jute trim
9. Coral Hammered Dinner Plates
12. Coral Hammered Serving Bowl
13. White Enamel Double Beverage Tub
If you do not have a Kirkland's near you, I also added the links for your shopping convenience. Don't forget to download Kirkland's Spin to Win App for in store and online coupons!
Until next time,
Leanna