DIY Easy Face Mask Recipe: 3 Ingredients
The girls have been dying to have a spa day… I think they have asked me daily over the last few weeks! I mean who doesn't want to go to the Spa right now?? I could use a must needed massage, facial, waxing.. and ALL of the above! But, since we can't go to the spa right now, I brought the spa to them! We had such a fun afternoon with just us girls! My favorite part was the DIY easy face mask that is only three ingredients! I bet you even have these ingredients in your home right now!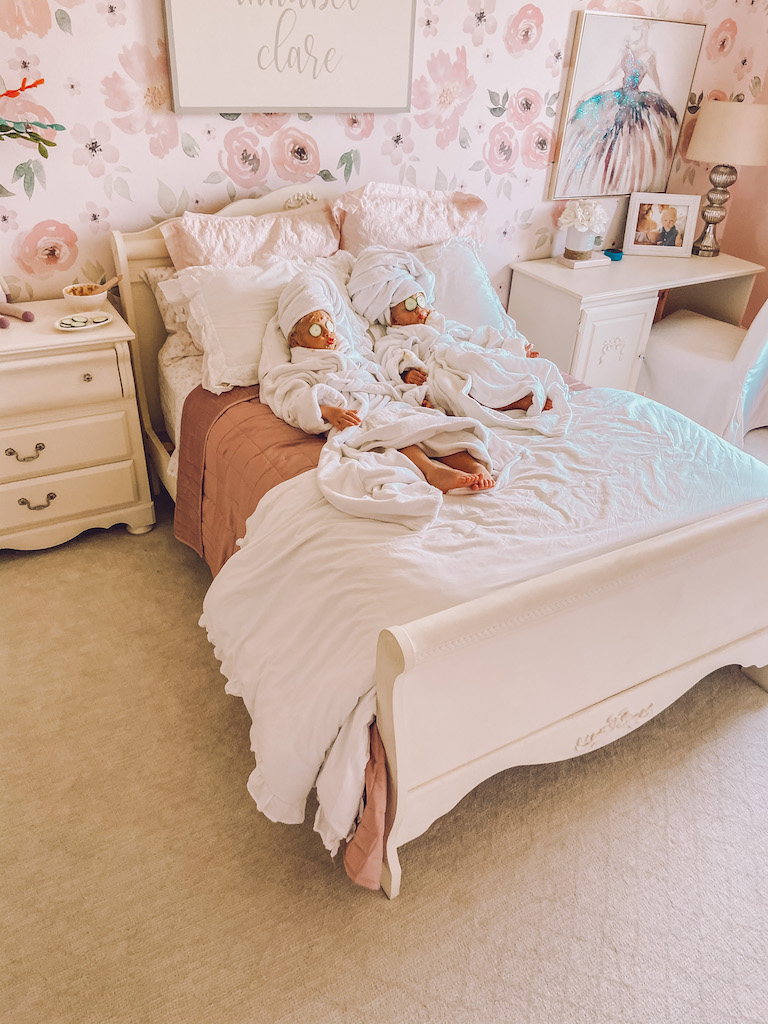 This easy DIY face make recipe is from a New York dermatologist, Dr. Idriss, on her instagram @shereeneidriss. I love all her skincare tips and this easy face mask is one of my favorites! She also has the best #pillowtalkderm sessions on her Instagram stories and also a You Tube channel where she goes through all you need to know about SKINCARE & BEAUTY MAINTENANCE!
Why I love this face mask is because these ingredients are so good for your skin!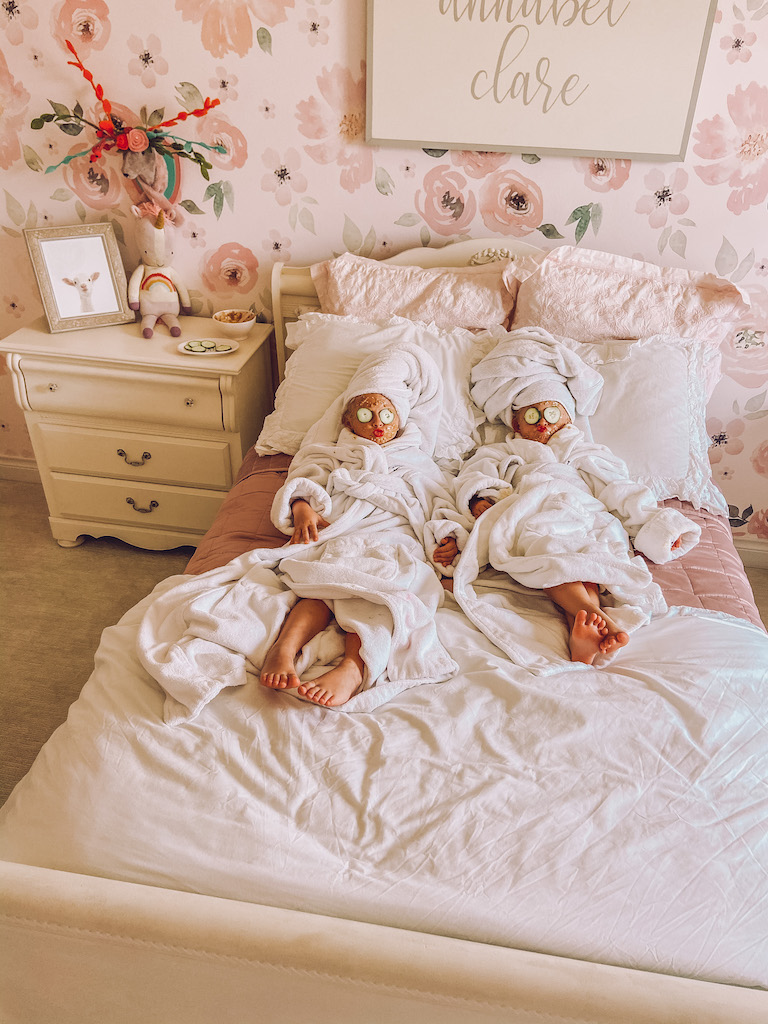 DIY Face Mask Benefits
Oats:Anti-inflamatory
Honey: Anti-bacterial
Milk: Anti-redness
How to deal with stressed out skin?
Tips from Dr. Idriss
Use skin care formulas for sensitive skin
Incorporate a chemical exfoliant 3 times a week with salicylic acid or glycolic acid
Opt for lightweight moisturizers like Embryolisse or Avene
Maintain the integrity of your skin barrier with Ceramide rich moisturizers
If you are breaking out more than usual – Niacinamide has inflammatory effects
Drink LOTS of water
How to Make DIY easy face mask
Ingredients
1 tablespoon Milk (2% or more milk fat)
2 tablespoons Honey
1 tablespoon Oats
Directions
Mix all ingredients until well blended
Apply on to your face and neck for 10 minutes
Wash of with a warm damp cloth
It is so important to make sure you take care of your skin, especially during this period of time where we all my be a bit more stressed out than usual. I hope you try out this face mask recipe and that it leave your face feeling stress free and relaxed!
xoxo,
Leanna