DIY Simple Fall Wreath Tutorial – with Video
I wanted a simple fall wreath to hang about my fireplace for the fall. I couldn't find anything that I was looking for in the store so I decided to make one! Today I am sharing with you my DIY Simple Fall Wreath Tutorial.
Fall is just around the corner and I am so excited to get up all my fall decor! You can see my home decorate for fall over the years here.
A Eucalyptus wreath is a great way add greenery to your mantle. You can also use this wreath through out the year. For Christmas, you can simply add a festive red and green bow, or for the spring add a few spring floral for some more color. What is great about this simple eucalyptus wreath is that the options are endless.
DIY Simle Fall Wreath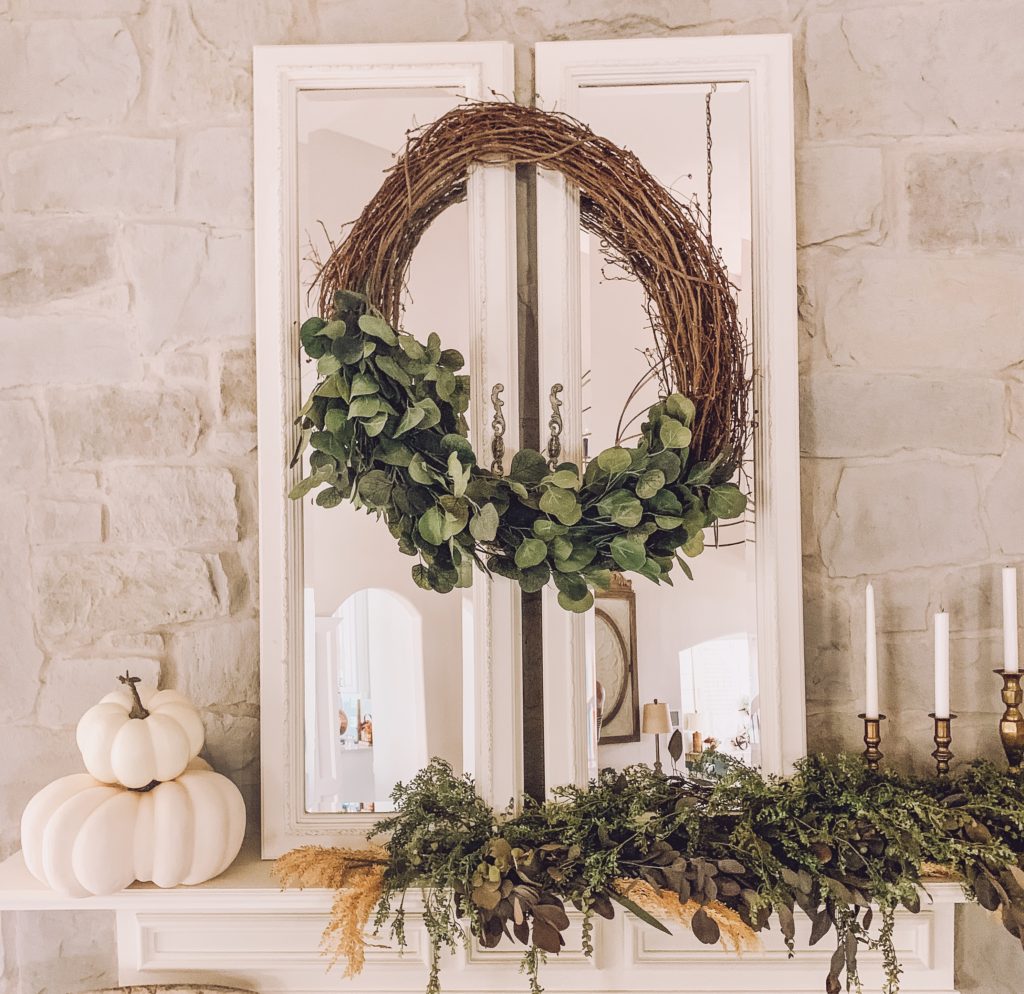 Supplies
Grapevine Wreath
3 or more Eucalyptus Stems
Floral Wire
Wire Cutters
Glue Gun
Steps
Gather all of your materials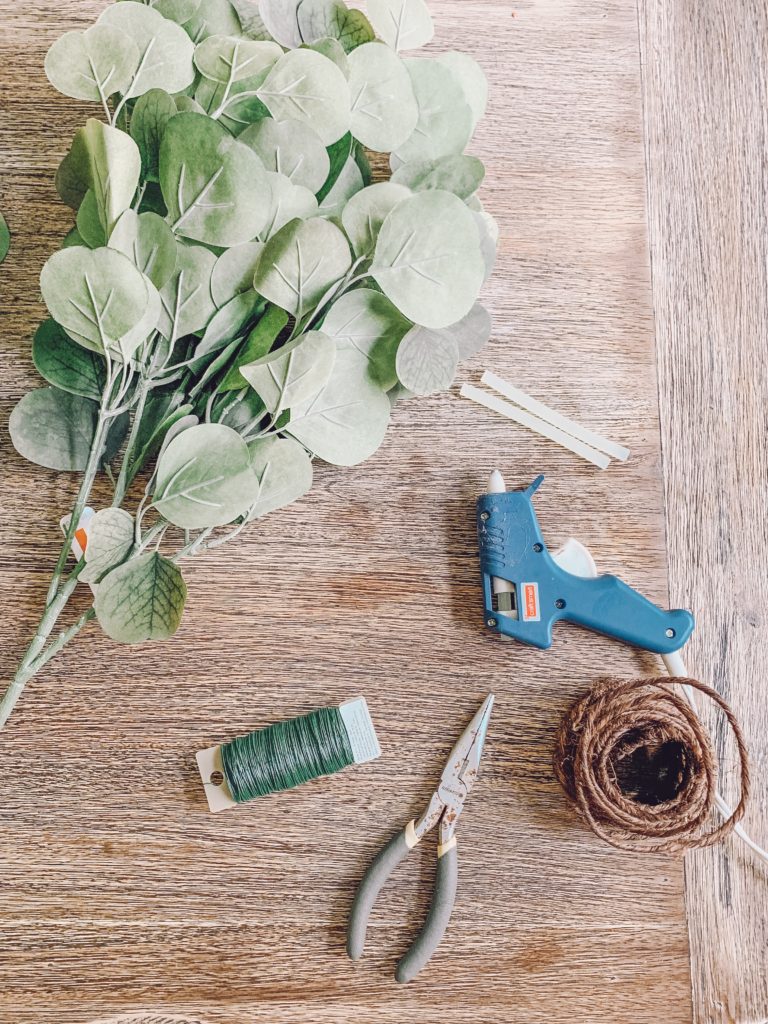 2. Place the Eucalyptus around the wreath where you want the stems to go.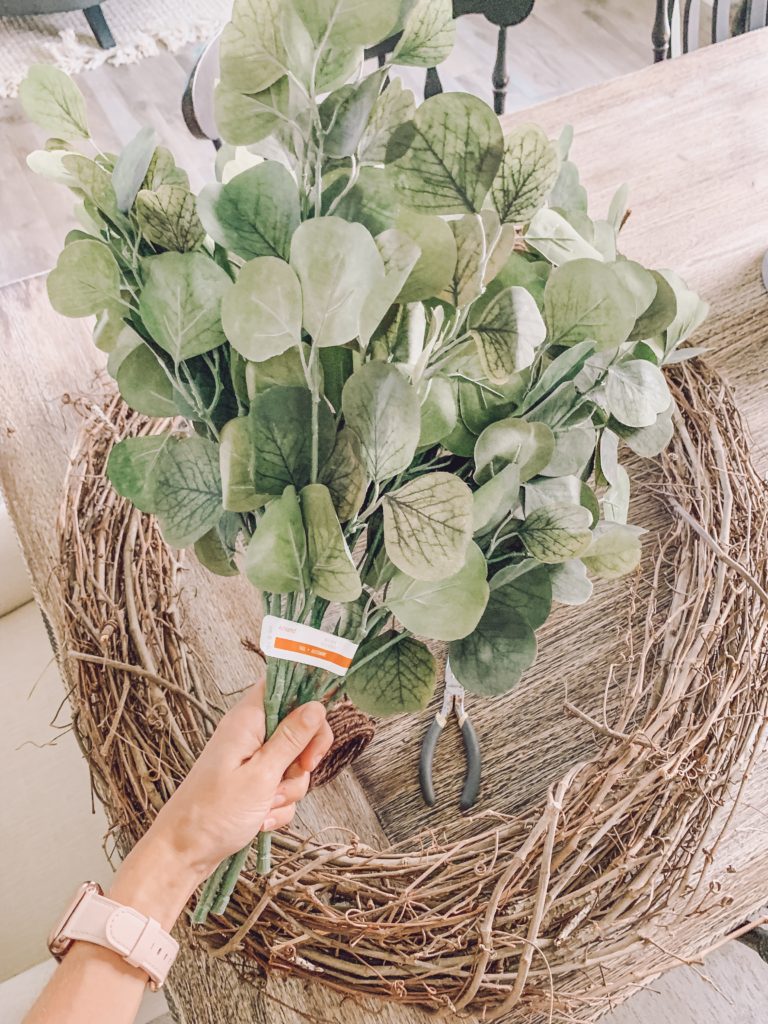 3. Insert the stems into the wreath vines to secure it into place
4. Use the floral wire to secure the stems.
5. Using the floral write, wrap it around the wreath and the stem and twist.
6. Cut off the excess wire
7. Glue gun the leaves as needed to create the final look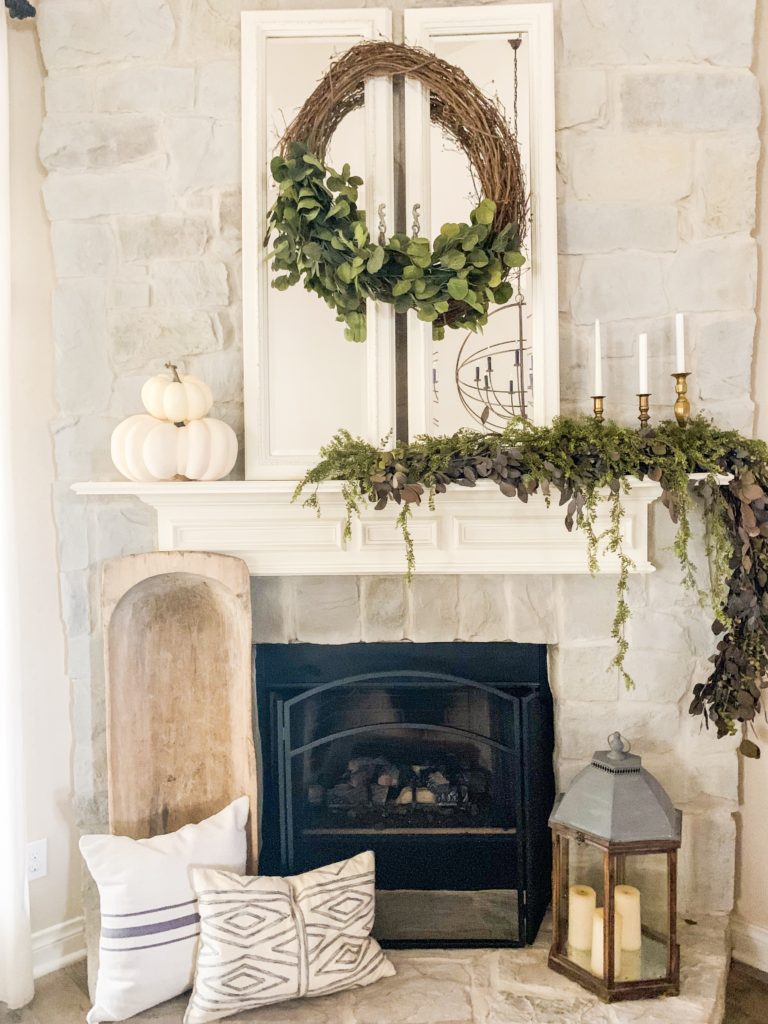 I hung the finished wreath about by mantle. I decorated my mantle with eucalyptus garland and added some white pumpkins. Gold antique candles finished it off and added a romantic touch!
See the video below from my youtube channel for a closer look at the DIY Simple Fall Wreath Tutorial
I hope you enjoyed this easy wreath tutorial! I would love to see if you create one for your own home! If you do make sure to tag me on instagram @lifebyleanna!
xoxo,
Leanna