Easter Basket Gift Ideas for Toddlers and Babies
Easter is one of my favorite holidays to shop for. This year I rounded up my favorite items for babies and toddlers. I always include items for the upcoming summer months as well as a few educational toys.
**This post may contain affiliate links. I receive a small amount of compensation when you purchase from my links, which I"ll totally blow on starbucks and the target dollar spot , y'all!*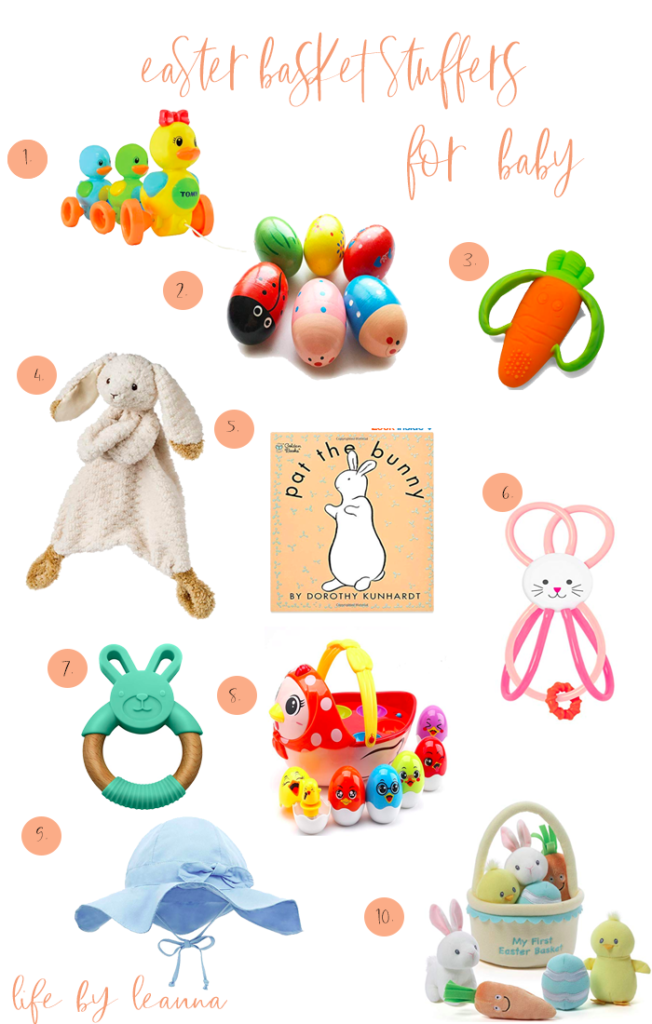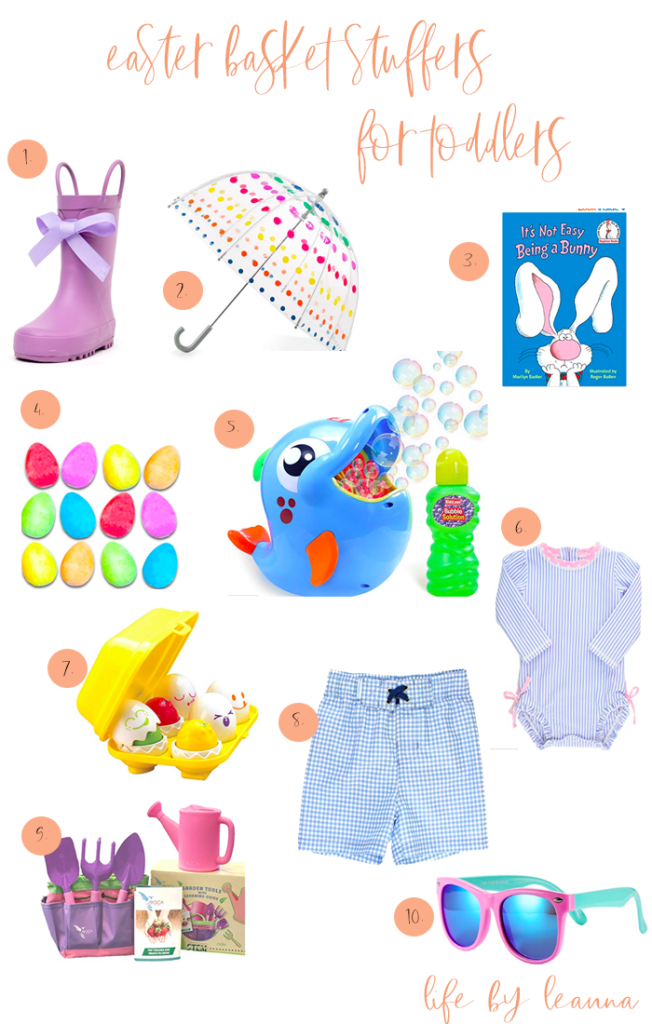 A quick note:
I do NOT get credit for anything that goes through the Amazon app. Nothing… nada! If you swipe up from a story and it opens your amazon app, and you add to your cart, I will not get credit. Even if you add to your cart on your app, and check out on safari or on your computer… I will not get credit. If your amazon app is involved in anyway, my link('cookie') is totally lost and can not be tracked back to me.
If you swipe up and it does bring you to the app, you can add everything to your amazon cart… THEN, log on to your amazon account through safari or on your computer- BEFORE checking out… come back to my blog and click any one of my Amazon links, it does not matter which one… click it, and it will redirect you to your amazon account, from there you can check out. (You DO NOT have to purchase the item who's link you clicked'). It is just a way for Amazon to track that order to me, since my link("cookie') was the last outside link used before placing your order. Does that make sense?
Best way to shop my items are through your computer, in my personal opinion!
Another easy way to shop is to click the Shop Tab above – and Select Shop my Amazon Store, in your computer web browser.
I truly appreciate if you chose to shop my links. Each and every purchase made makes me do a little happy dance and helps support our family.
Happy Shopping!