Sharing is caring!
I have been loving amazon for all the things recently! From fashion, to home decor to little odds and ends, I think I buy pretty much everything from Amazon. Every month I try to do a blog post on my favorite finds on Amazon. This month I am rounding up my favorite fall finds on Amazon; including decor items as well as clothes!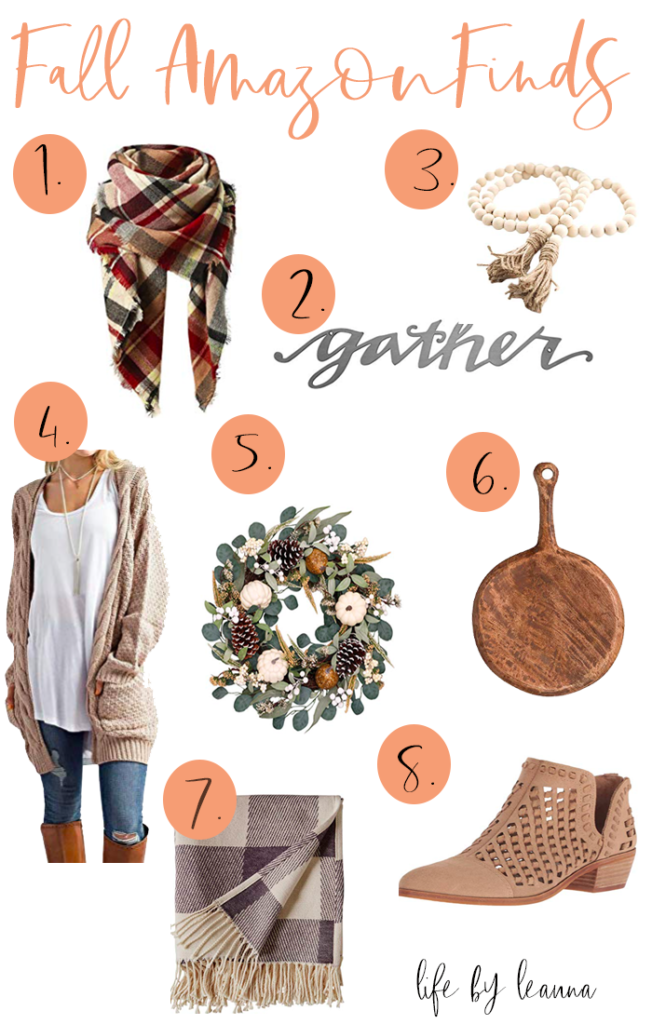 My Favorite Fall Finds on Amazon
Well that is it!! I hope you found some fun finds for either your home or wardrobe!
xoxo,
Leanna