How To Make No – Sew Drop Cloth Curtains
I am obsessed with curtains. And when you have a house full of windows, dressing each window with curtains can get pricey. These Drop Cloth curtains cost about $10 a pannel, so only $20 for a window. Not only are they cost effective but they are dreamy! Have a look for yourself….
MATERIALS:
(I have provided a few links for your shopping convenience)
Canvas Drop Cloth,  9′ x 12′(I used similar ones from Home Depot and cut it into two 4.5'x12' drop cloths per window)
Glue Gun
Iron
Hanging clips (approx. 6-8 per panel, 20 per window) t
Wall brackets (2 or 3 per rod depending on the length)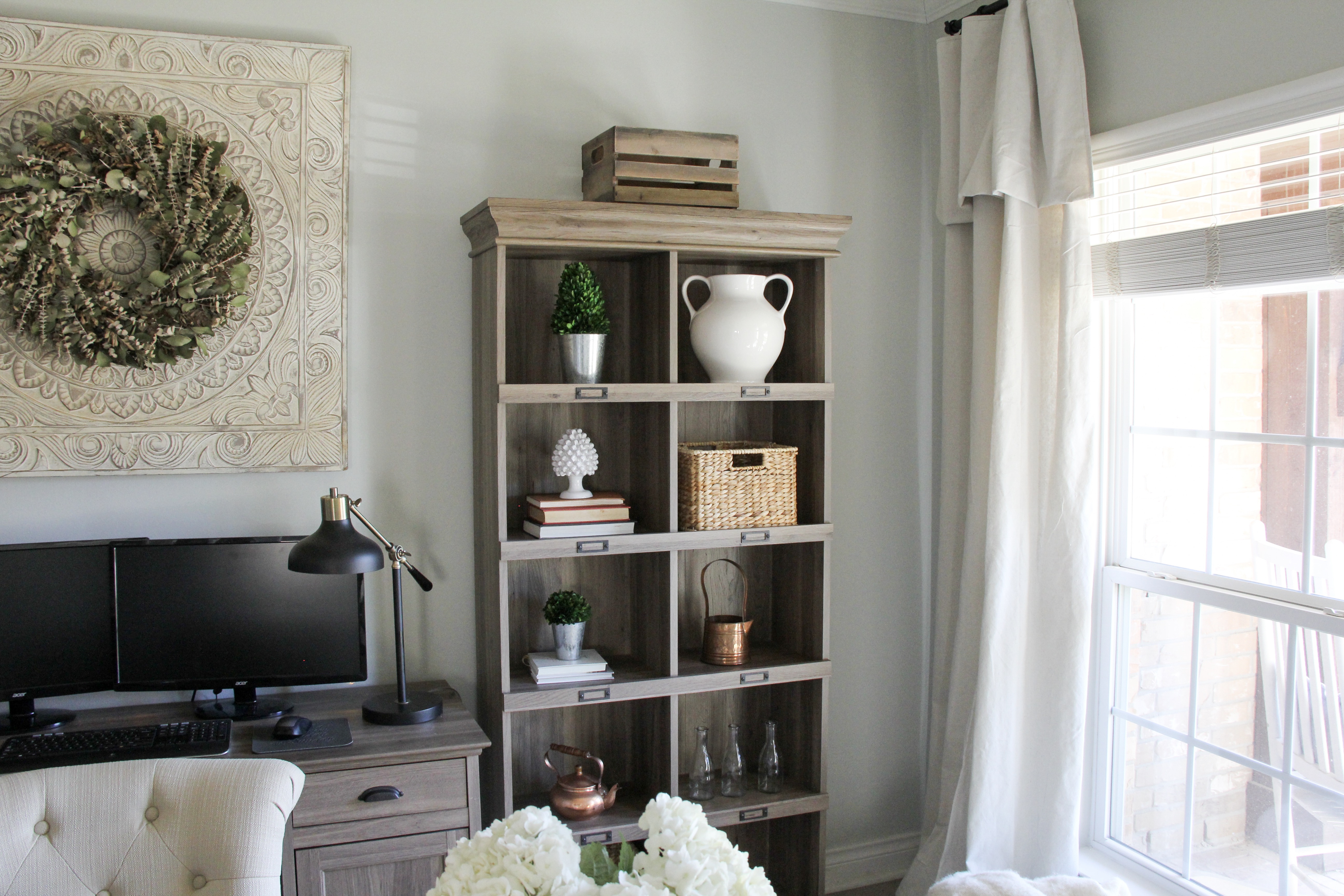 5 STEPS TO MAKE NO-SEW DROP CLOTH CURTAINS
STEP 1: CUT
Cut your drop cloth in half. I just followed the crease from the fold line. Don't worry it doesn't have to look pretty because we will be fixing the seam.
STEP 2: IRON
Ironing is the worst part of this whole process – trust me. I hate to Iron! I set my ironing board in front of my TV and went to town. Trust me, the end result is worth it.
After you Iron the entire panel, take the seam that you cut and fold it over, about 1 inch. Iron down the fold, this will hide the ugly frayed seam from the step above.
STEP 3: GLUE
Use your handy dandy glue gun and glue down the 1 inch seam that you ironed above. Don't go crazy with the glue gun, you don't want the glue to seep out from the sides. A few drops every inch is all you really need.
STEP 4:  Determine the Length
To hang your panels, you will need to figure out the appropriate length. I like mine to drape on the ground, I think it creates a cozy romantic feel to the room. To get the correct length, I stood on a ladder, figured out where I wanted them on the floor and then and folded over the drop cloth at the top where I wanted the clips to go. After I folded it once, the fold was super long so I folded it up one more time, so it created a loop.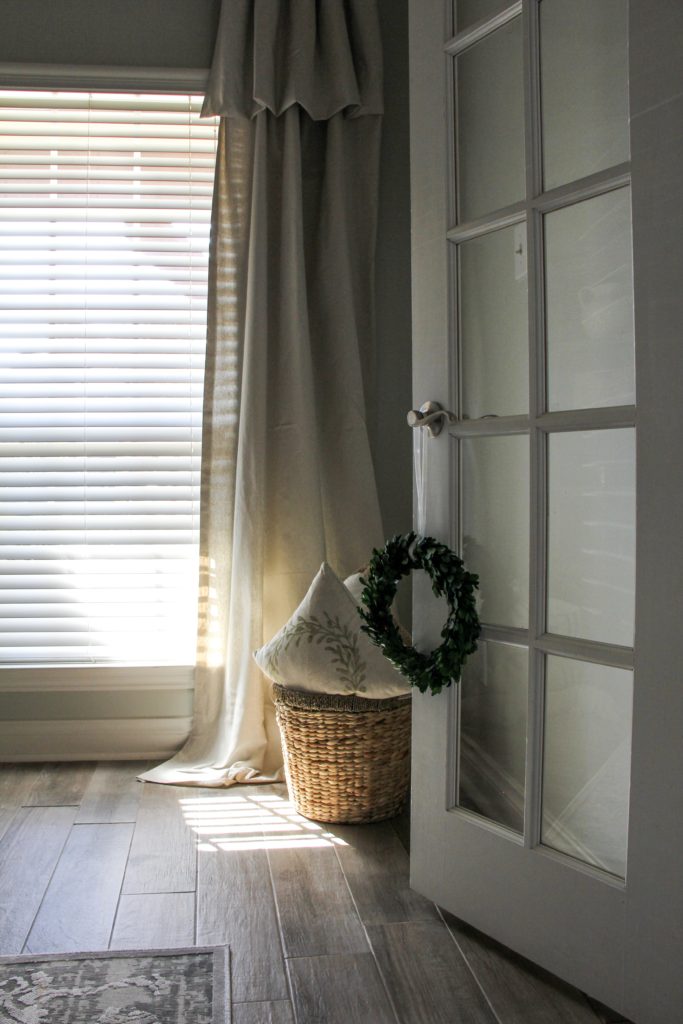 Step 5: Attach your clips
Use the clips to hold the folds together, and place each clip about 10" apart. I used about 6 clips on each side.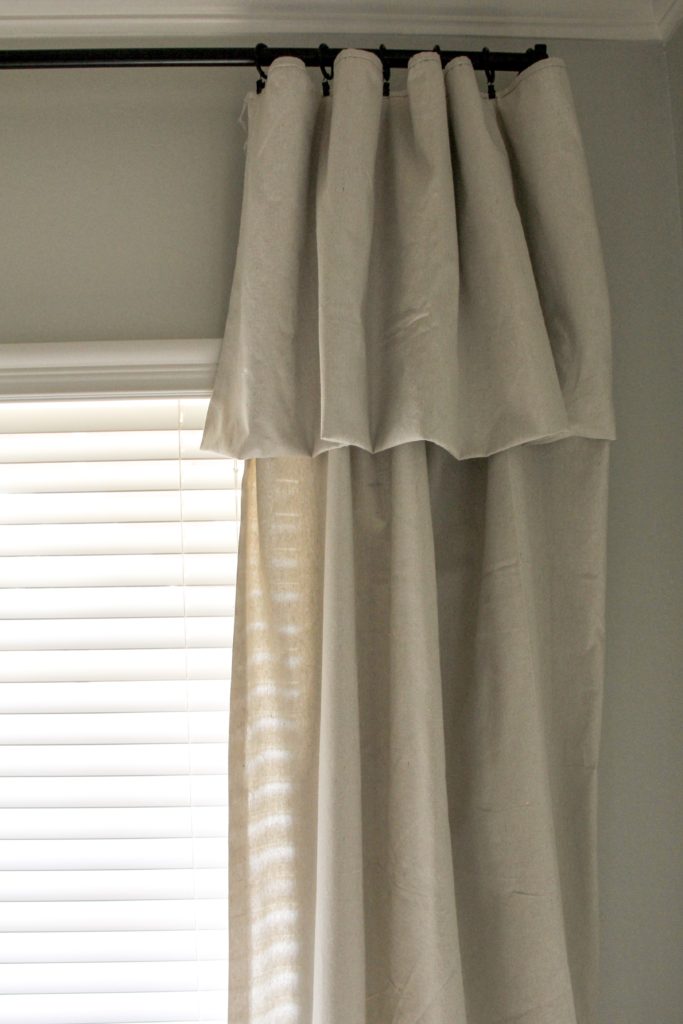 Other Important Notes:
Hang the rod higher then the window, the higher the better.
Hang the brackets on studs if you can – these curtains are HEAVY!
The Result
You now have beautifully hung curtains at a great price! I wish I used these more through out my home because I am now OBSESSED!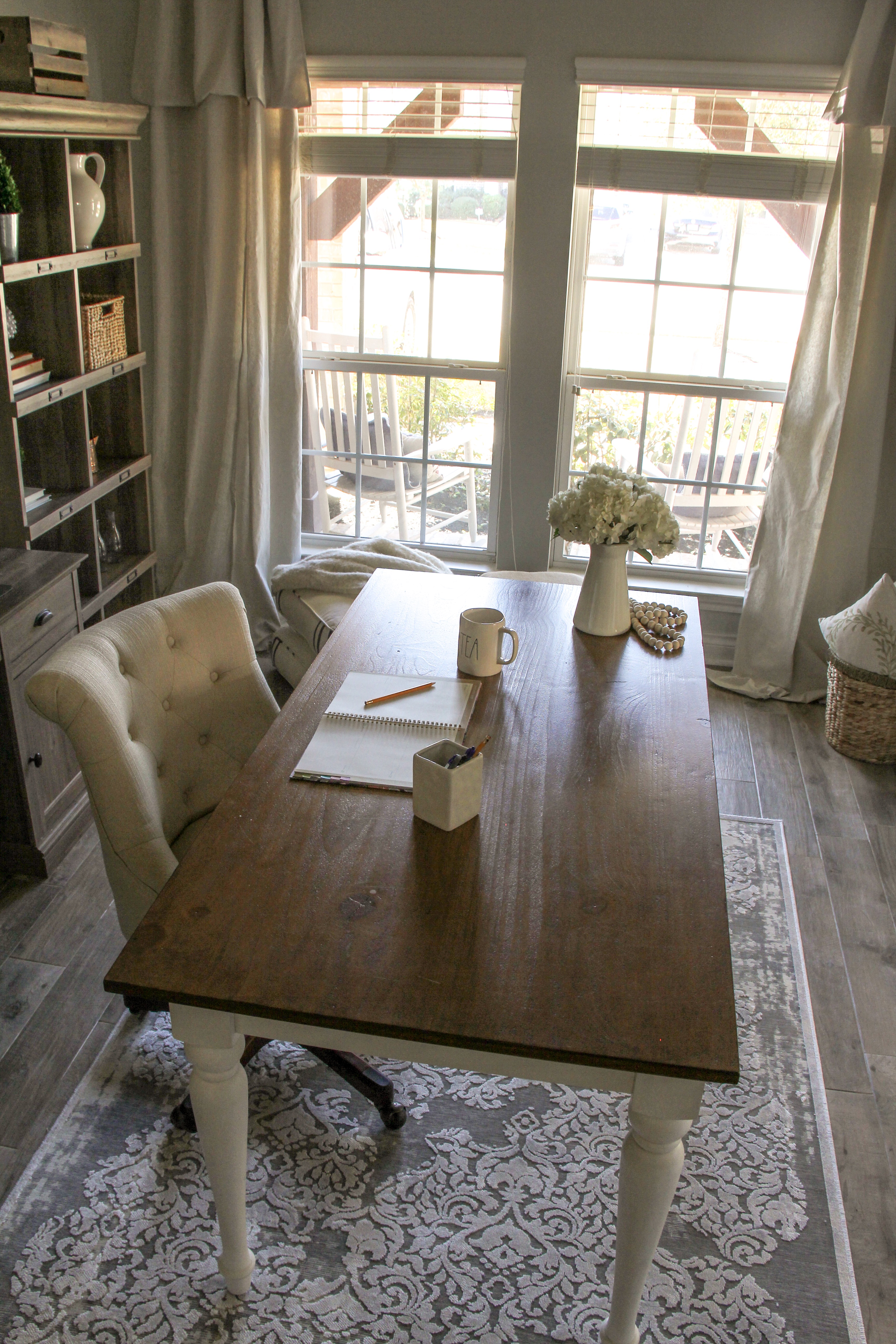 Until next time!
xoxo,
Leanna