How to Select the Perfect Floors for Your Home
5 important Questions to ask yourself to select the perfect floors
*This post sponsored by Stainmaster®. All opinions are my own.
Picking out the floors of you home can seem like one of the most overwhelming decisions you will make. If you have ever walked into a flooring store, you were probably bombarded with so many different choices.
After all, it's a surface you, your friends and family will walk, stand and sit on, your kids will spill, play and grow up on, and your pet will run, jump, and lay on. By asking yourself a few key questions at the beginning of the process you will help reduce worry and ease your choice with your new floor.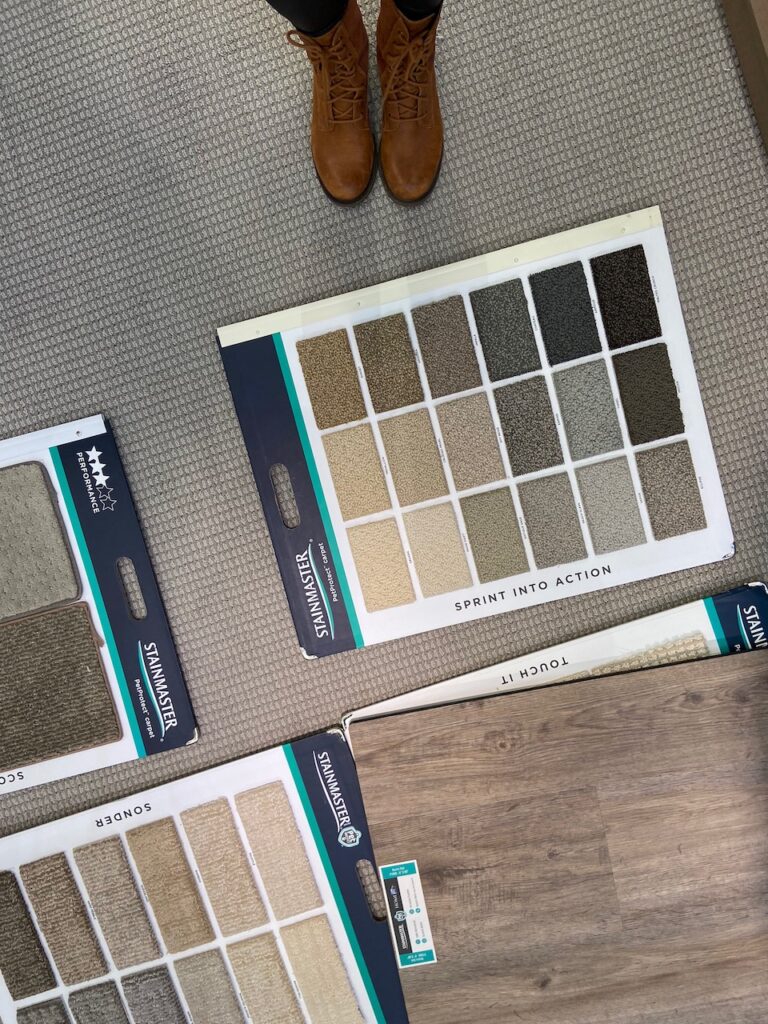 When selecting the new floors for our upstairs, I gathered up some key points to remember. Today, I am going to provide you with the elements that I used to help me decide on STAINMASTER® floors. These 5 tips will help increase your long term satisfaction with your new floors.
How to Select the Perfect Floors
Type of Flooring
Your Style
Your Lifestyle
Long Term Value
Cost
Types of Flooring
When deciding on a floor, you have to take into consideration what type of flooring makes sense for the room. Is it a high traffic area? Is the room a bedroom where you may want a softer surface for your feet in the morning? Is it a space that may have more spills? These are all important questions to ask yourself. Before you make your decision you have to understand the different types of flooring available. Some of the most popular flooring choices are:
Carpet
Carpet is a great choice in bedrooms. It cuts down on noise and hides problems with subflooring. It also provides a softer landing for children. STAINMASTER® PetProtect carpet is one of my favorite carpets that are out there on the market.
The carpet we choose can be found here.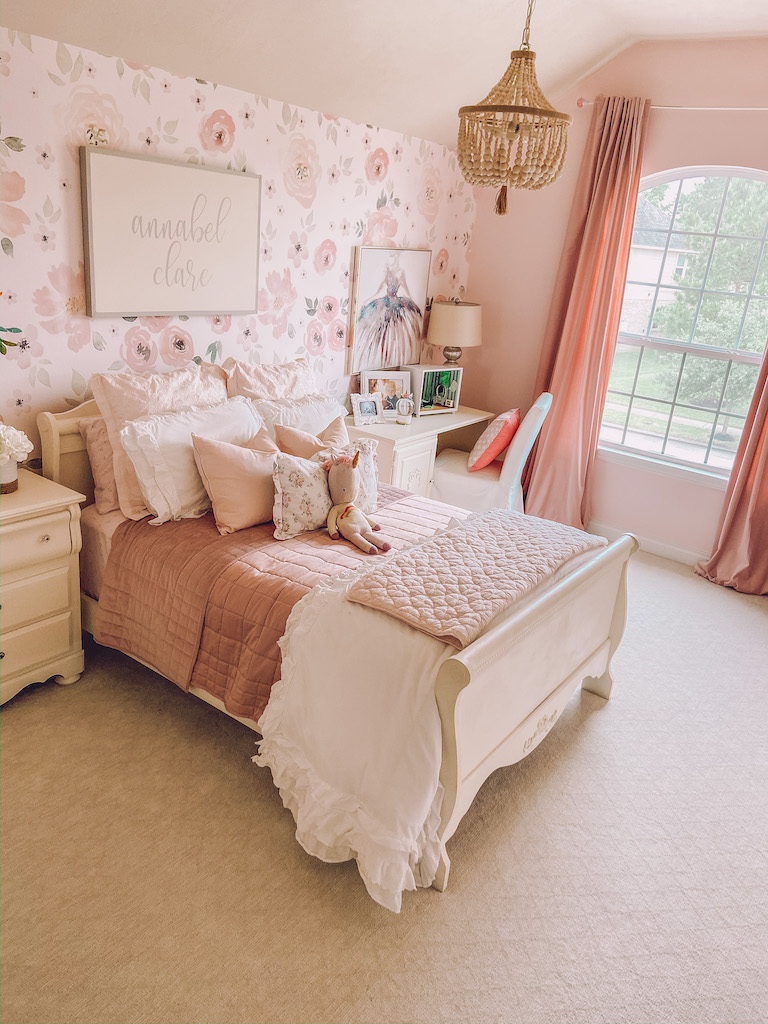 Key Features of STAINMASTER® PetProtect® Carpet
Resists pet hair
Reduces pet odors*
Easy to clean
Exceptional durability and comfort
*To realize this benefit you must purchase a carpet cushion with a breathable moisture barrier, such as STAINMASTER® carpet cushion, and it requires thorough cleaning
Harwood flooring
Hardwood is made from one single piece of hardwood cut from a tree of your choice. Most commonly, you'll find floors made from oak, cherry, or walnut, but there are several additional solid wood options to choose from.
Engineered Wood
Engineered Hardwood is made by combining a top layer of genuine hardwood with multiple layers of ply plank that run in different directions beneath, they look like solid hardwood but have better resistance to moisture. However, it is not able to be sanded down or refinished like hardwood because of the thin top coating.
Ceramic Tyle
Ceramic tile is one of the most versatile flooring types. Its many colors, textures, shapes, and sizes make it an option that could coordinate well with any room in your home.
Luxury Vinyl
Luxury vinyl is durable, waterproof flooring that has the look of hardwood or stone without the expensive price tag. Also referred to as LVT/LVP, luxury vinyl is made up of multiple layers that aid in the design, durability, and ease of maintenance.
STAINMASTER® PetProtect™ luxury vinyl flooring is by far my favorite hard flooring surface.
Key features:
Pet ClawShield™
Pet ActionTraction™
100 percent waterproof
Resists odors from pet accidents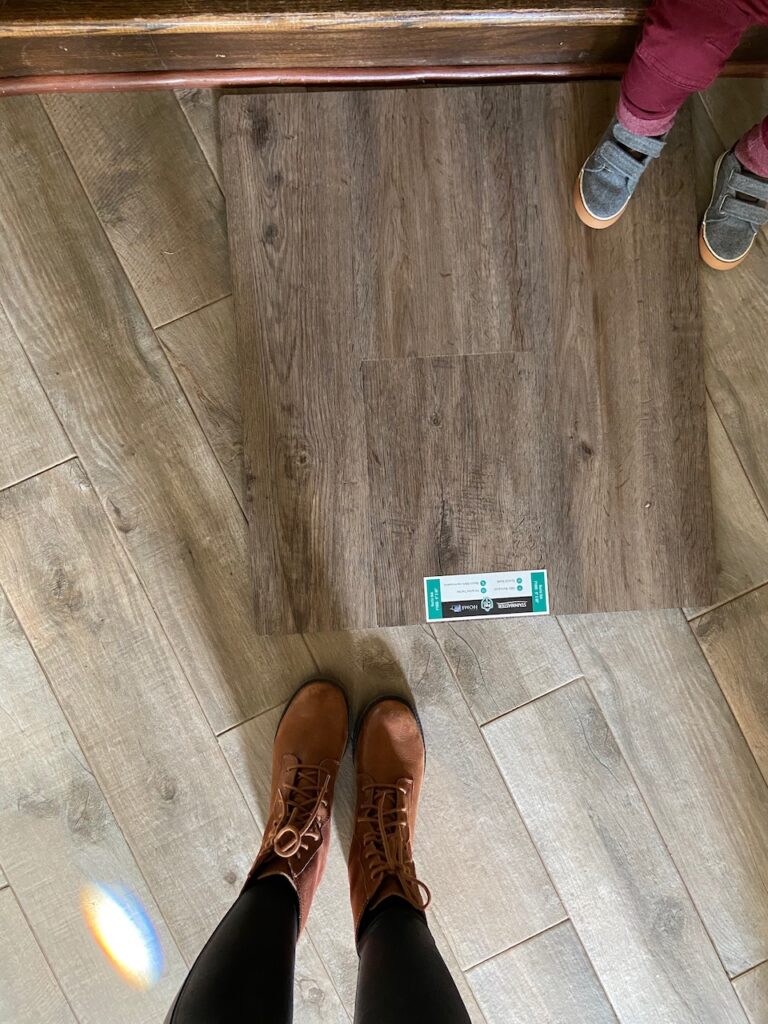 The luxury vinyl pet protect that we decided on can be found here.
Your Style
Figuring out your own style, whether it's your home decor, or the style of your home can help narrow down your flooring selection. Do you prefer lots of color, or would you rather have a neutral pallet? Is your home more modern or is it shabby chic? These are all important questions to ask yourself when choosing the perfect floor.
Your Lifestyle
Your lifestyle is one of the important factors to consider when choosing the right floor. Floors must withstand your lifestyle. Will they see dirty paws, babies learning to walk, muddy boots or childhood accidents? Sometimes we tend to forget how flooring will wear and tear and primarily focus on looks. Whether it is sunlight, moisture, pets, stains, or spills, your floor will have to uphold these lifestyle challenges.
The reason I choose and love STAINMASTER® PetProtect™ luxury vinyl flooring is because it is 100% waterproof, durable, resists pet claw scratches, and has Pet ActionTraction™. No matter how crazy life can get, I know I can always rely on STAINMASTER® PetProtect™ luxury vinyl.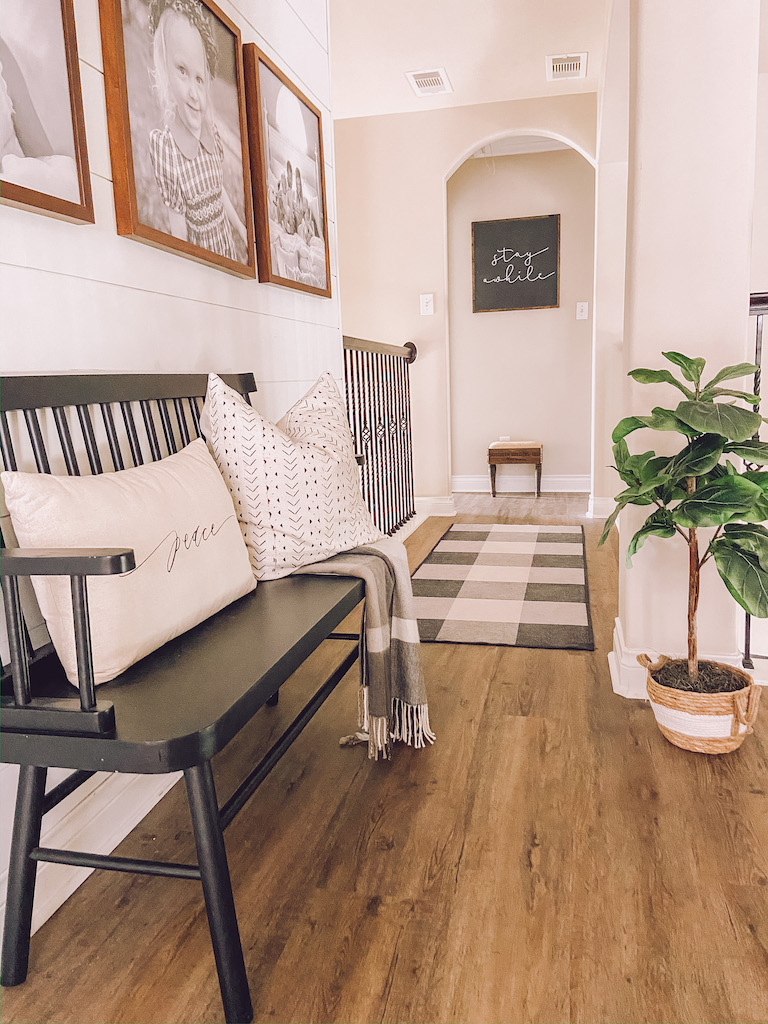 I know as a family of 6 (including one fur baby), we will have our fair share of accidents. However, I wanted to have a soft surface for the kids in their bedrooms. The carpet we chose for our bedrooms is STAINMASTER® carpet. No only does STAINMASTER® carpet reduce food and beverage stains but it also has soil protection for easy maintenance.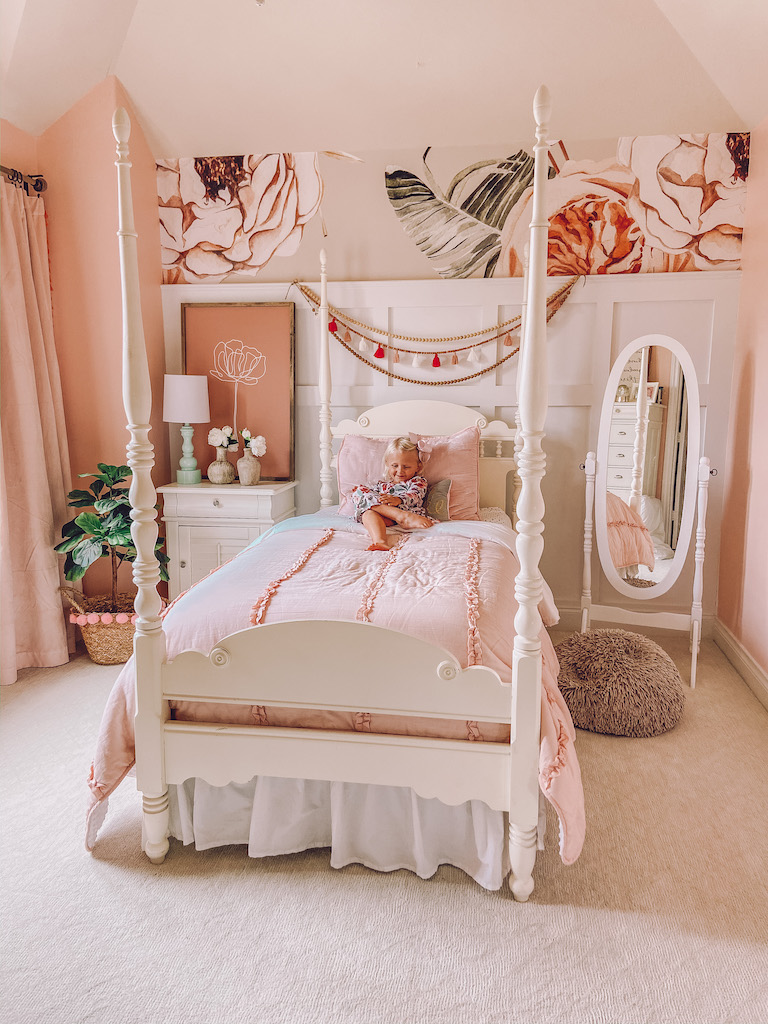 Long Term Value
Long Term Value is something that can be easily overlooked when you are ready to select the perfect floors. Will your floors hold up to the test of time?
Although hardwood floors can be gorgeous, they are also easily scratched and can easily warm with moisture.
Engineered hardwood, although then can handle more moisture, are also very easily damaged. The thin top coating can be scratched and dented more easily than ceramic tile, or luxury vinyl.
Carpet can be a great choice if you are seeking a softer surface. But carpet also requires more maintenance; such as annual carpet shampooing.
Ceramic Tile is scratch resistant, but is also very cold to walk on. It is also is the hardest of all the flooring options and can be very hard on your back.
STAINMASTER® PetProtect™ luxury vinyl flooring is waterproof, durable, easy to maintain, pet friendly and comes in a wide variety of styles.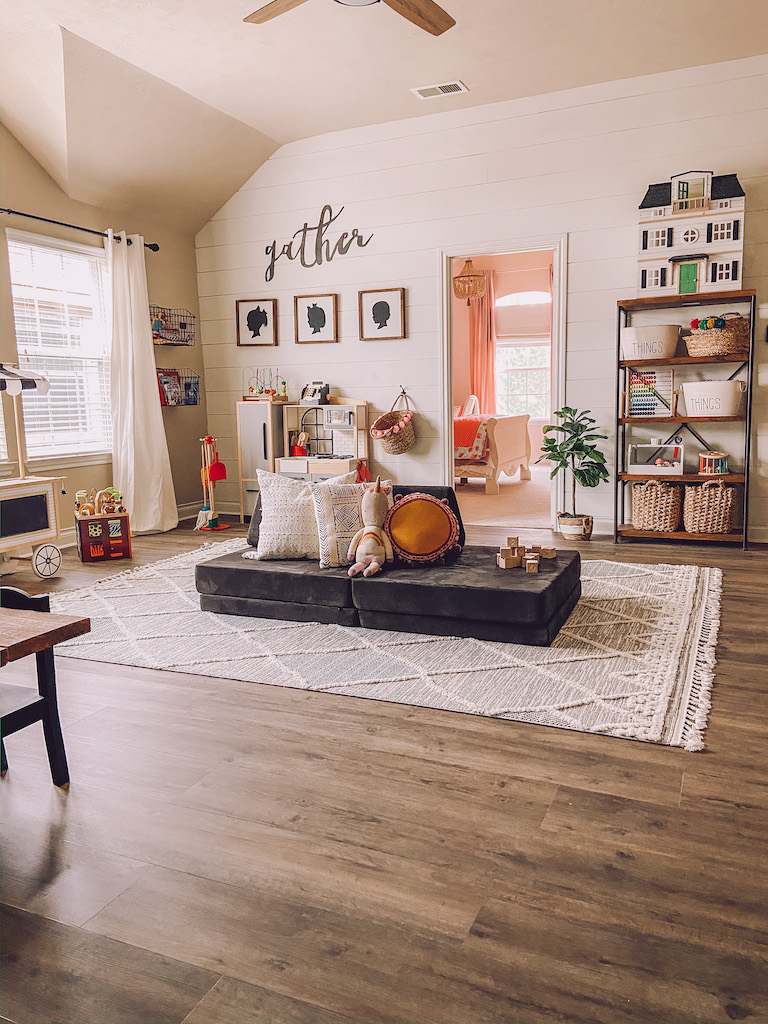 Cost
Are you getting enough bang for your buck? Cost can be a BIG factor when picking out the perfect carpet. You may dream of those hardwood floors, but the price tag may be too heavy on the wallet. Keep in mind your budget along with the long term value when finalizing your decision. Some of the more cost effective choices, such as laminate, although inexpensive, will not hold up for years to come.
To give you an idea of how much different types of flooring costs, here's a breakdown of average prices per square foot
Vinyl : $3-$7
Laminate: $2.50 – $5
Engineered wood: $2 – $12
Hardwood: $3-$10
Tile: $2-$8
Carpet: $8-$45
Stone: $5-$10
I hope all of these key points on how to select your perfect floors will help you in your flooring decision. Don't let it be an overwhelming task! Selecting new floors can be very exciting. The best part is being able to show off the choice you made to family and friends! Just make sure you have asked yourself all of these questions to ensure you've made the best possible decision for your and your family.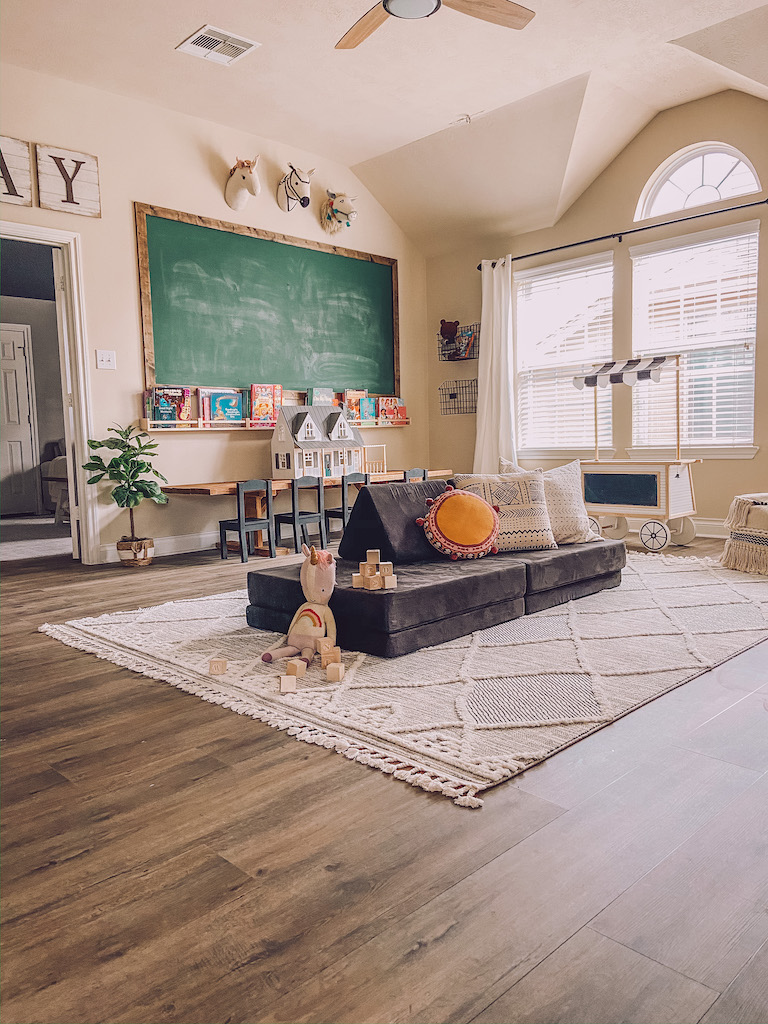 xoxo,
Leanna