Mothers Day Gifts: Gift Guides for All Types of Moms
Mothers Day is around the corner and I rounded up some really fun Mothers Day gifts for all types of moms!
Whether you haven't started shopping for a gift yet or you're having trouble finding one, I hope this guide helps you to find something you love or gives you some inspiration!
DISCLOSURE: This post contains affiliate links which means I make a small commission from any purchase you make with my link at NO extra cost to you! I spend a lot of time finding items and creating guides like these because I love sharing them with you all so just know that if you use my links when you make a purchase, I seriously appreciate it SO much and it helps me to keep creating posts like this! Thank you for supporting Life by Leanna.
Mothers Day Gifts for Moms Who Love to Cook
As moms we spend SO much time in the kitchen.. am I right??? I may not love to cook but I do have a few kitchen appliances that I know I couldn't live without. I am also a huge fan of all things Mackenzie Childs so I had to add in some gorgeous pieces that are not only practical but also are beautiful to have in your home.
My favorite items from this list have to be the rose gold wine glasses, floral tea pot kettle, and the air fryer!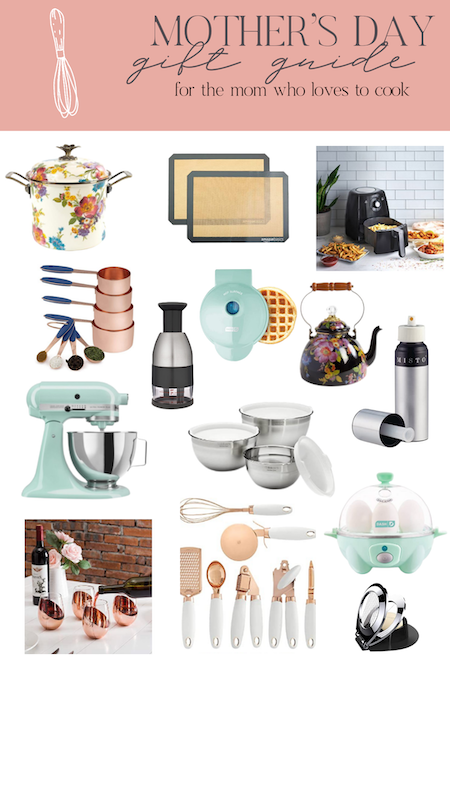 Mothers Day Gifts for Mom's Who Have it All
This list contains all the fun goodies for the Moms who have everything! This list definitely pertains to my mom who is so hard to shop for! I love all the unique jewelry finds and the coffee table Chanel book is going on my wish list!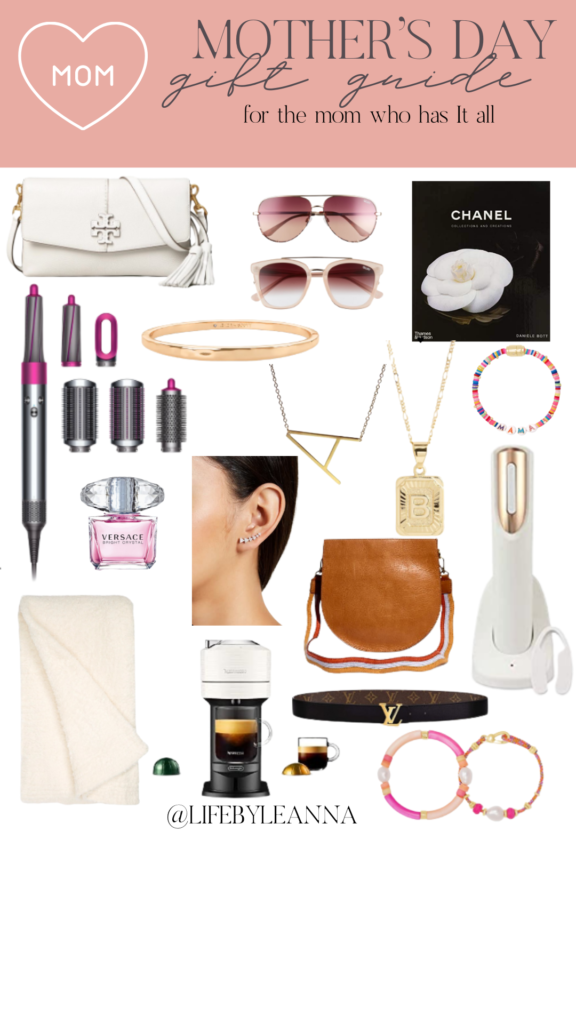 Mothers Day Gifts for the Spa Mom
What Mom doesn't deserve some relaxation? I know we may not have time to spend our day at the spa but these gifts are just as good! The iconic facial steamer is hands down my favorite item on the list. I have had mine for a few months and my skin has never felt smoother.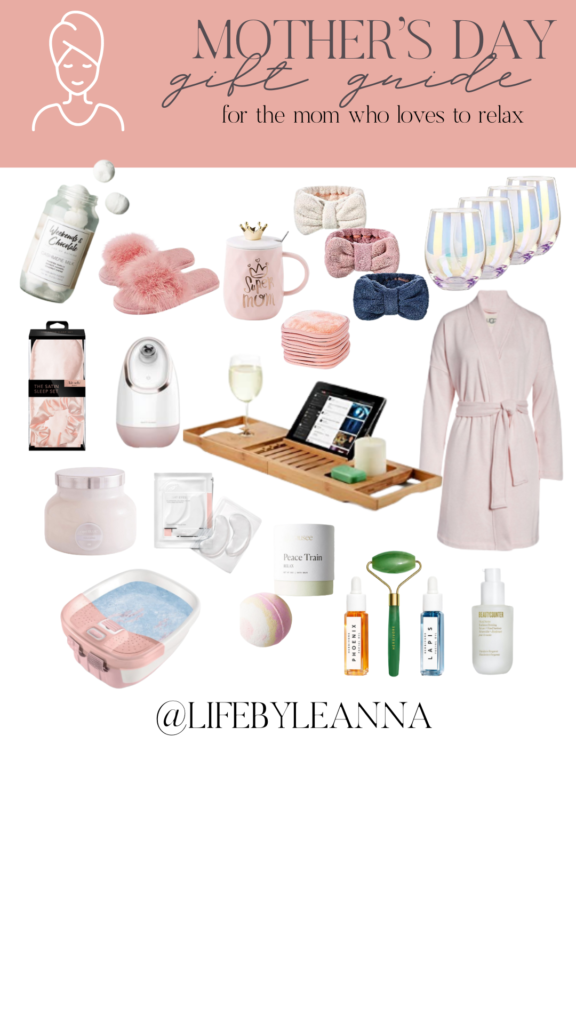 Mothers Day Gifts for the Fitness Mom
All the fun goodies for the mom who likes to get her fitness on. Sometimes a new workout outfit or a new pair of shoes can inspire anyone to get back into the gym. I have had my eye on the Alpine Sneakers for months and love all the different color options they come in!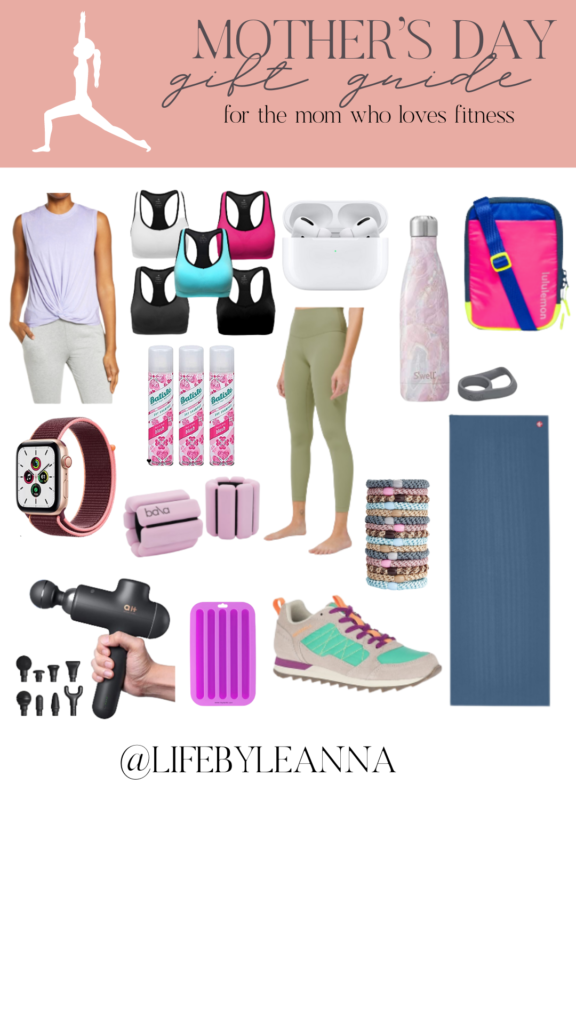 I also have a really cute printable that is so easy for littles to fill out over on this blog post. You will also find some fun Mothers Day ideas to do at home!
I hope this Mother's Day Gift Guide has given you some gift ideas or inspiration! Looking for some more gift ideas, then check out last year's Mother's Day Gift Guide!
Which one of these gifts would your mom love? Let me know below!
Thanks for stopping by!
xoxo,
Leanna