My Exclusive New Line of Reversible Bedding Sets!
I'm so excited to share my new line of reversible bedding sets for kids, now available on Amazon!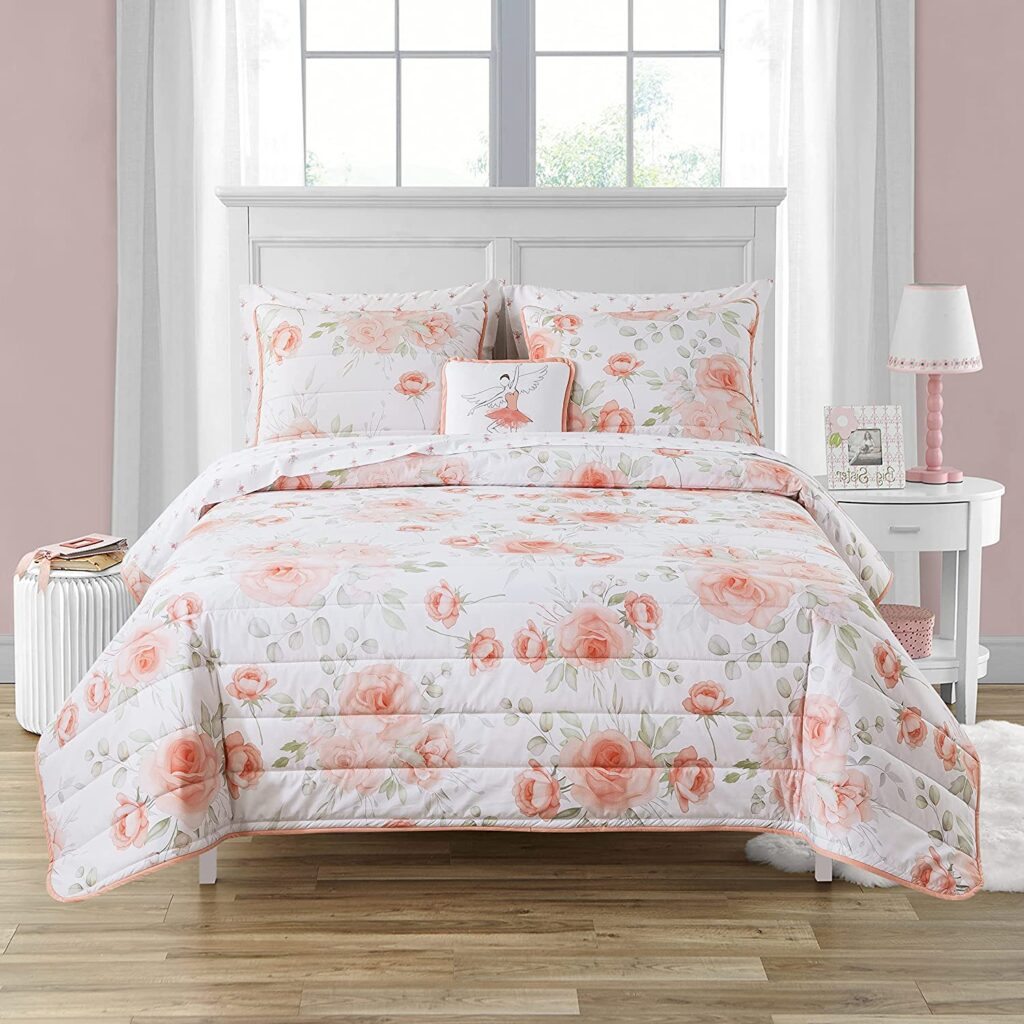 I'm so honored to team with Soul and Lane to design these four exclusive, reversible bedding sets! While designing these products, my main inspiration was to create bedding that could be appealing for young kids all the way through their teenage years, and the reversible sides provide the unique option to change up the whole look without needing to purchase an entirely new set.
This has been a labor of love that I have been working on behind the scenes for months, which you can check out and shop below! (An added bonus: All of these pieces can be also machine-washed and dried, which is an absolute must!)
Woodlands Retreat
This beautiful forest-green shade is the perfect look for my son's room! I also love the reversible plaid print for an adorable, rustic touch.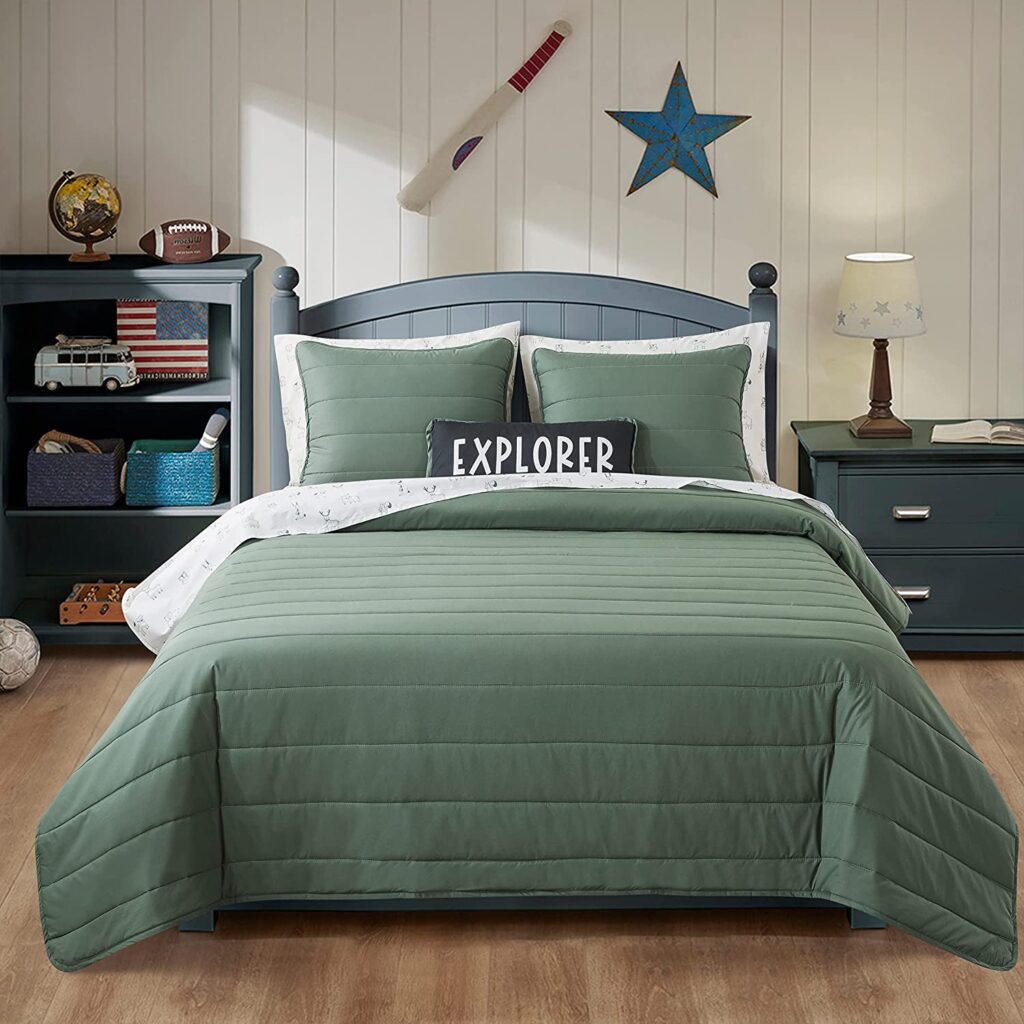 The reversible option provides two distinct yet coordinating looks!
Prior to designing this set, it was so hard for me to find bedding for little boys that was fun and exciting for them but not based on a certain character or TV show that they would constantly outgrow. I love how versatile this set is, and how cute are those woodland creature sheets?
I love how this design evokes a sense of adventure for your little ones!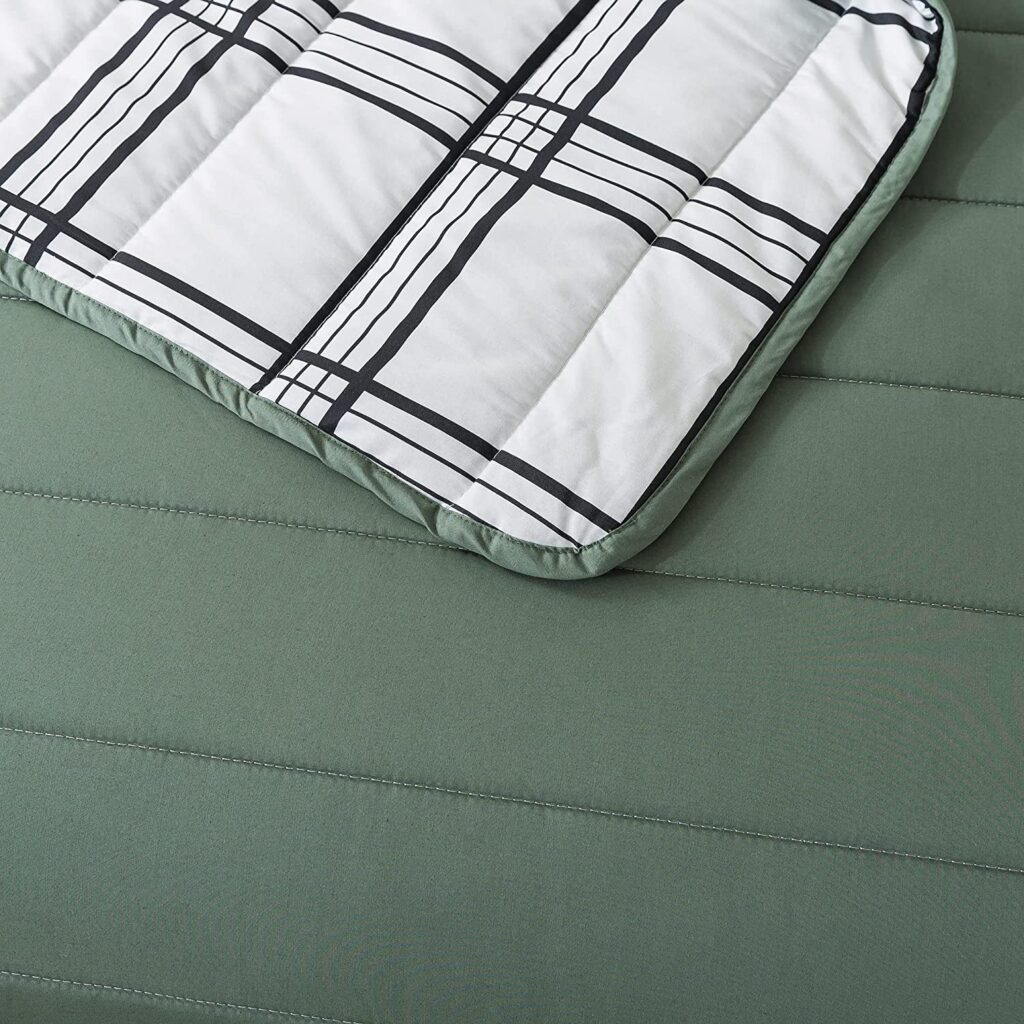 You can shop the Woodland Retreat bedding set here!
Boho Daisy Days
This design is so bright and happy and just makes me smile! I love the cheerful combination of the soft blue-green, golden yellow, and dusty pink hues.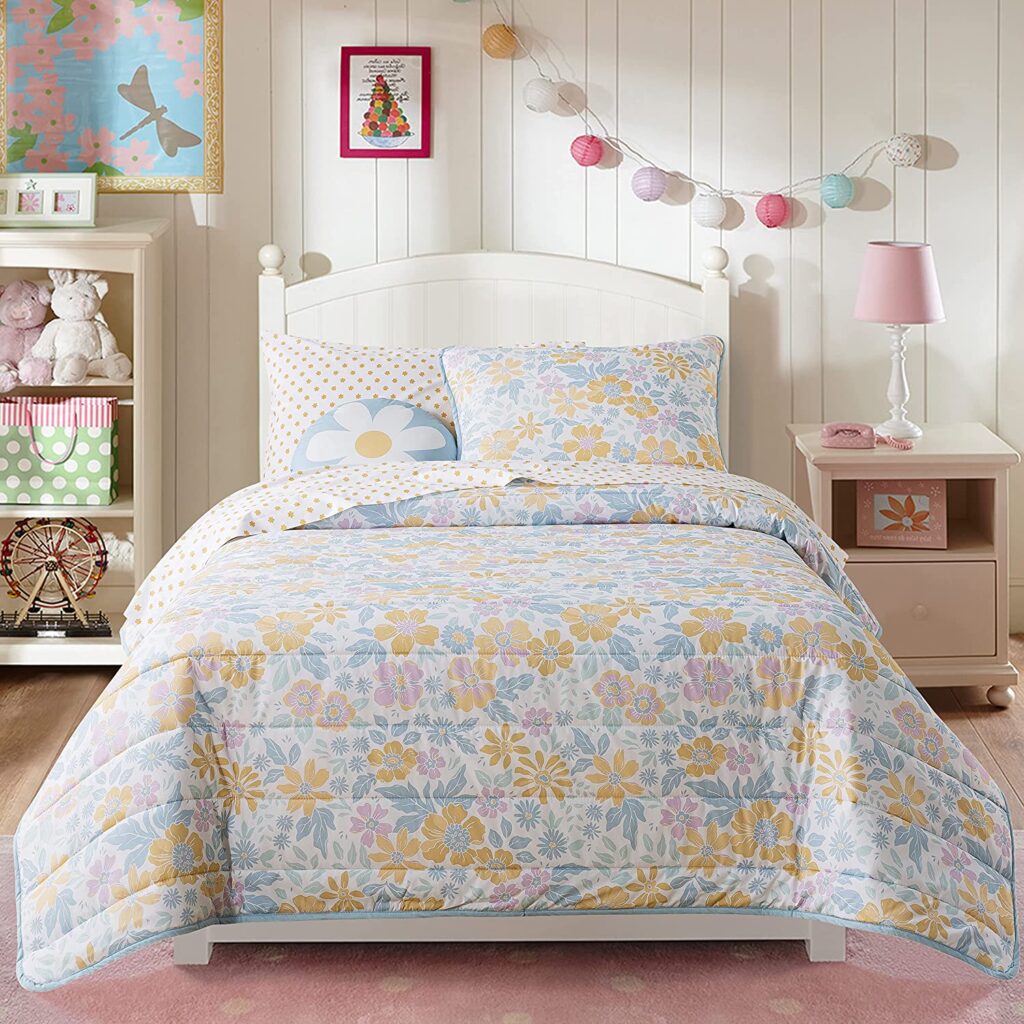 This is a great option for kids who prefer something girly and sweet without wanting too much pink.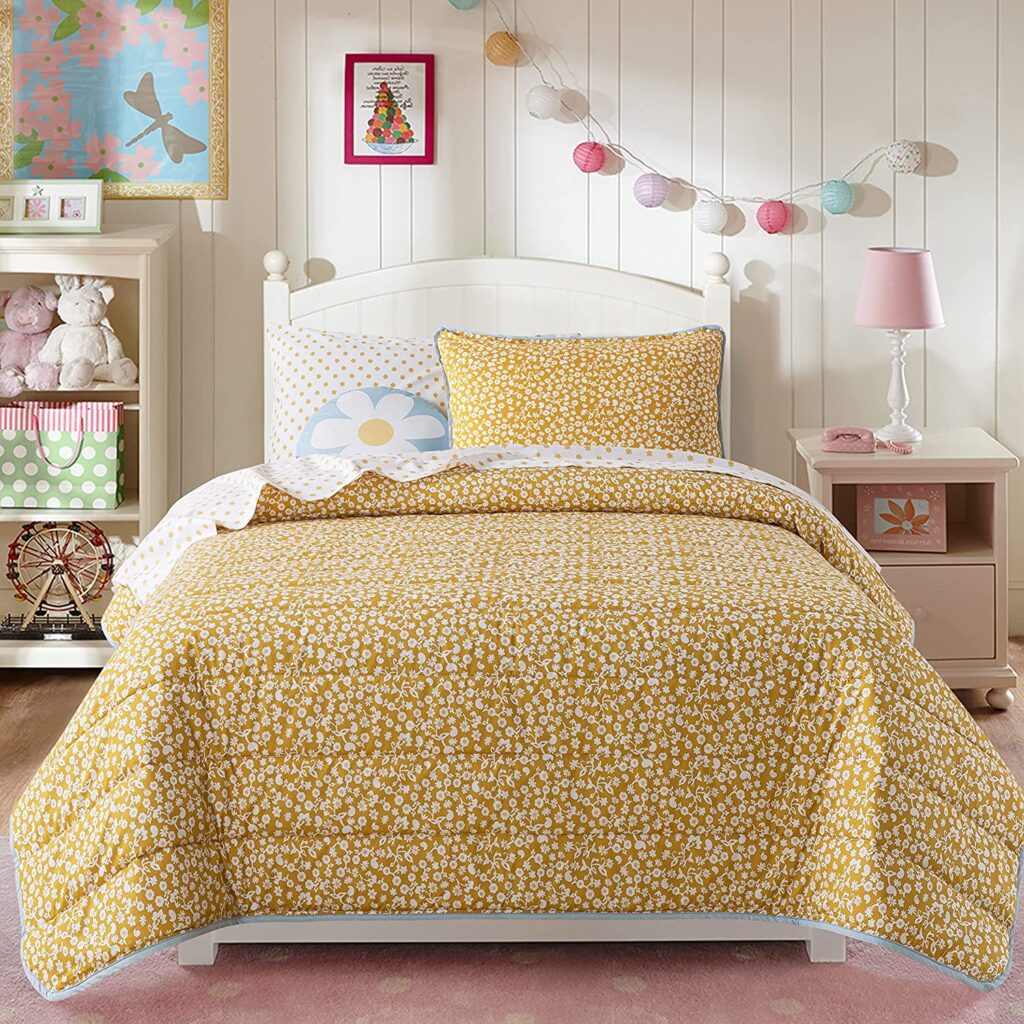 The sheets and comforters are all so soft, lightweight, and perfect for any season!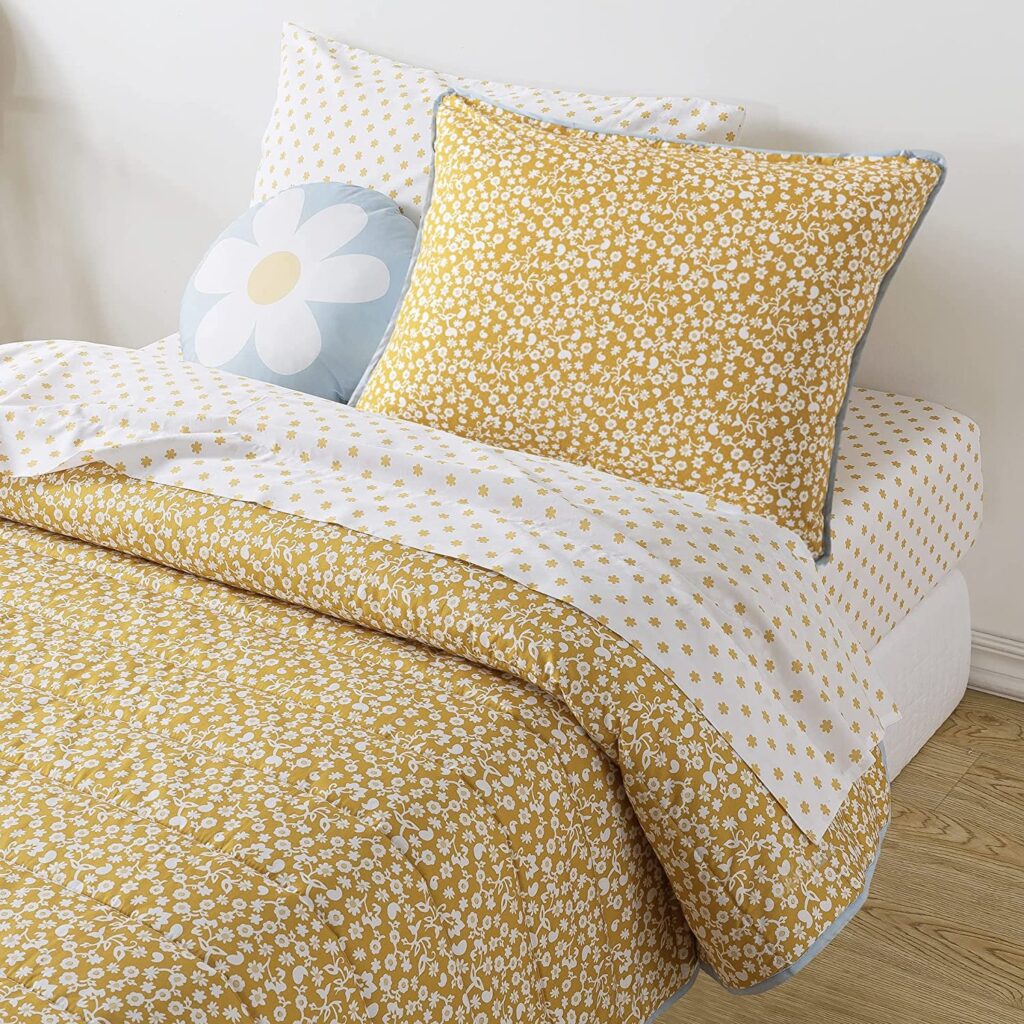 These prints brighten up any room!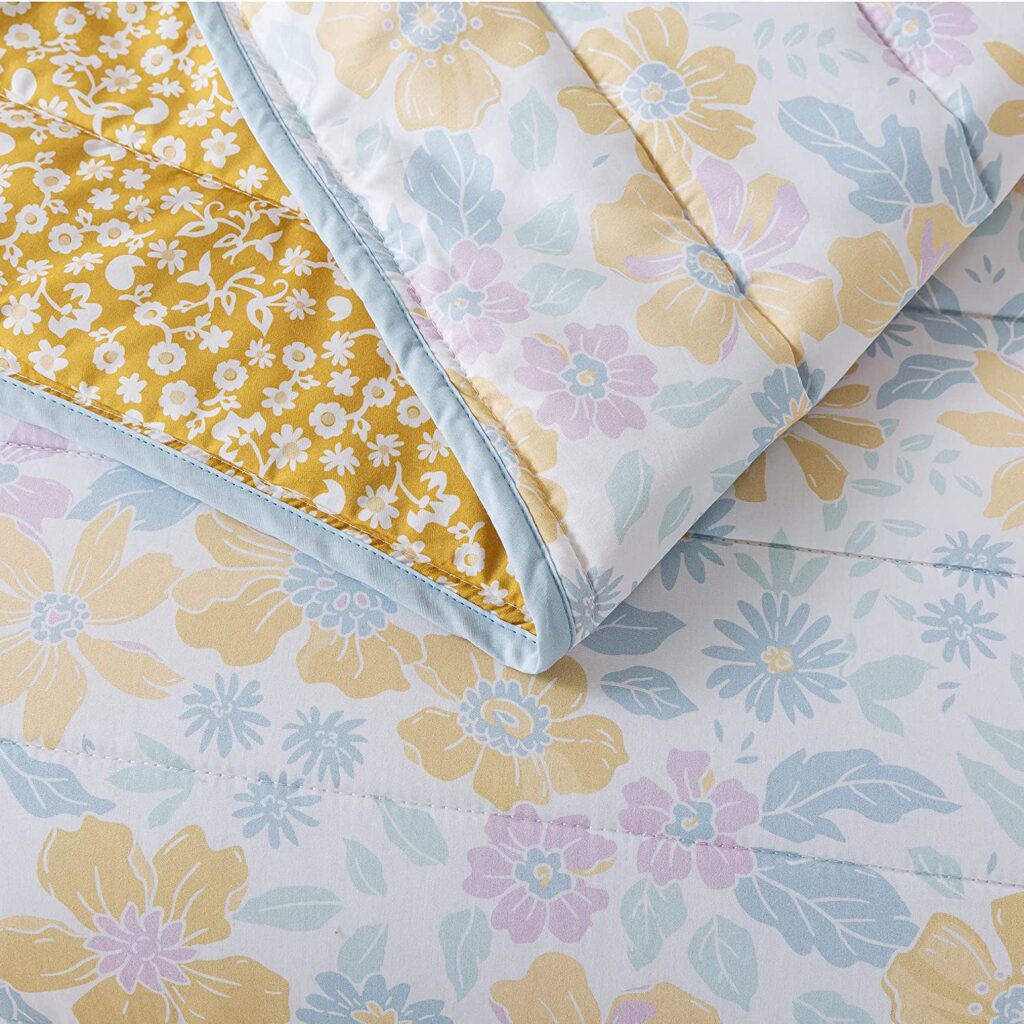 I love how the two floral designs complement each other, creating a look that is sophisticated, sunny, and unique. Click here to shop this look!
Ballerina Fairy Garden
This is such a dreamy, feminine look combining flowers and ballerinas. The watercolor floral design coordinates beautifully with the soft pink stripes on the reversible side, as well as the sweet ballerina sheets.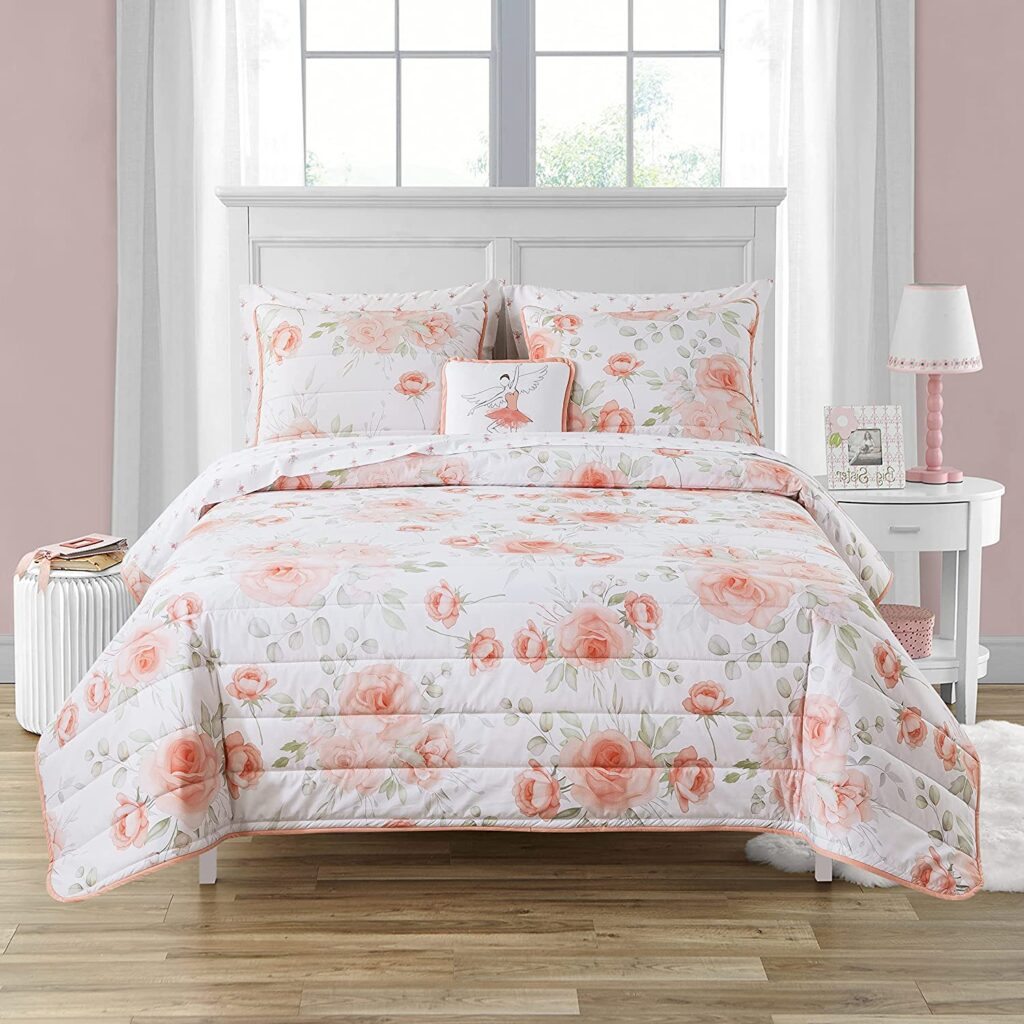 I knew I wanted to incorporate the gorgeous floral watercolor trend, and this print gives off such a magical vibe for your little one.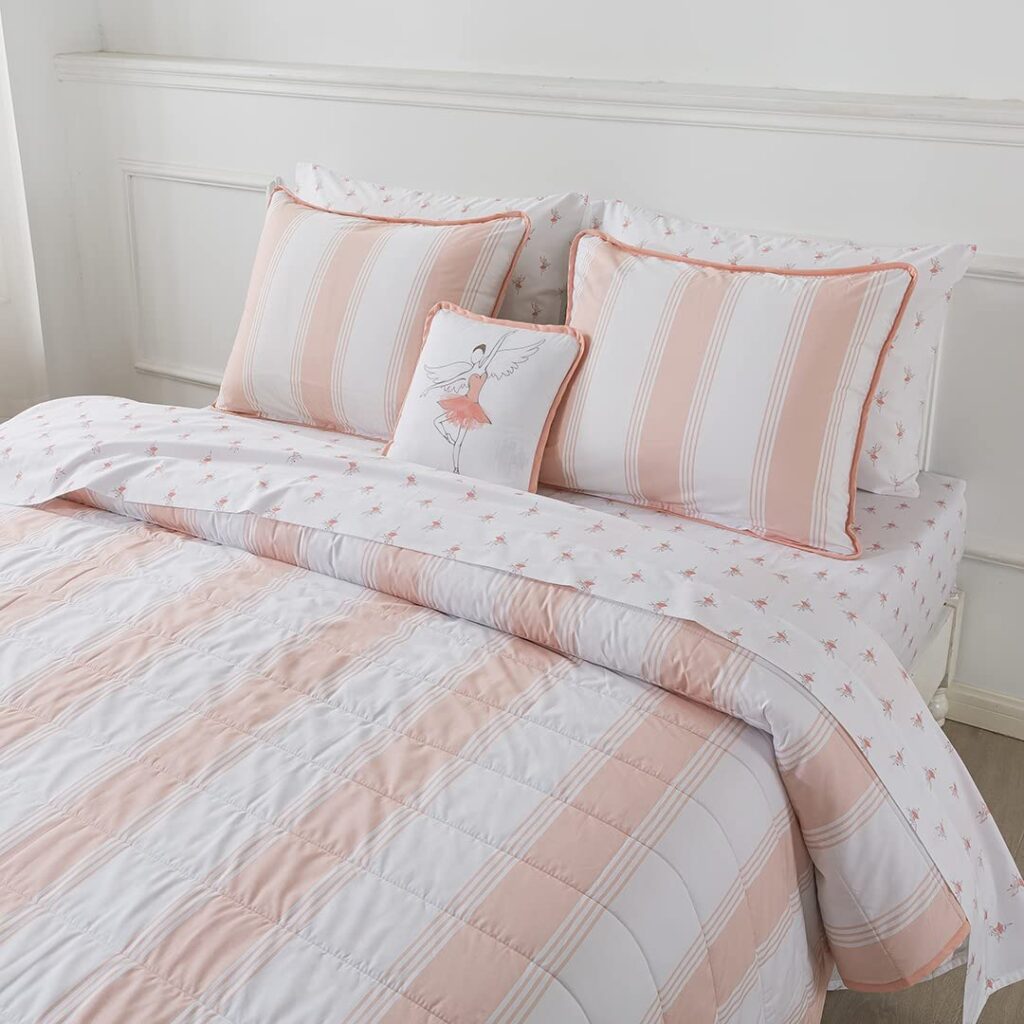 My daughter loves to mix and match each option!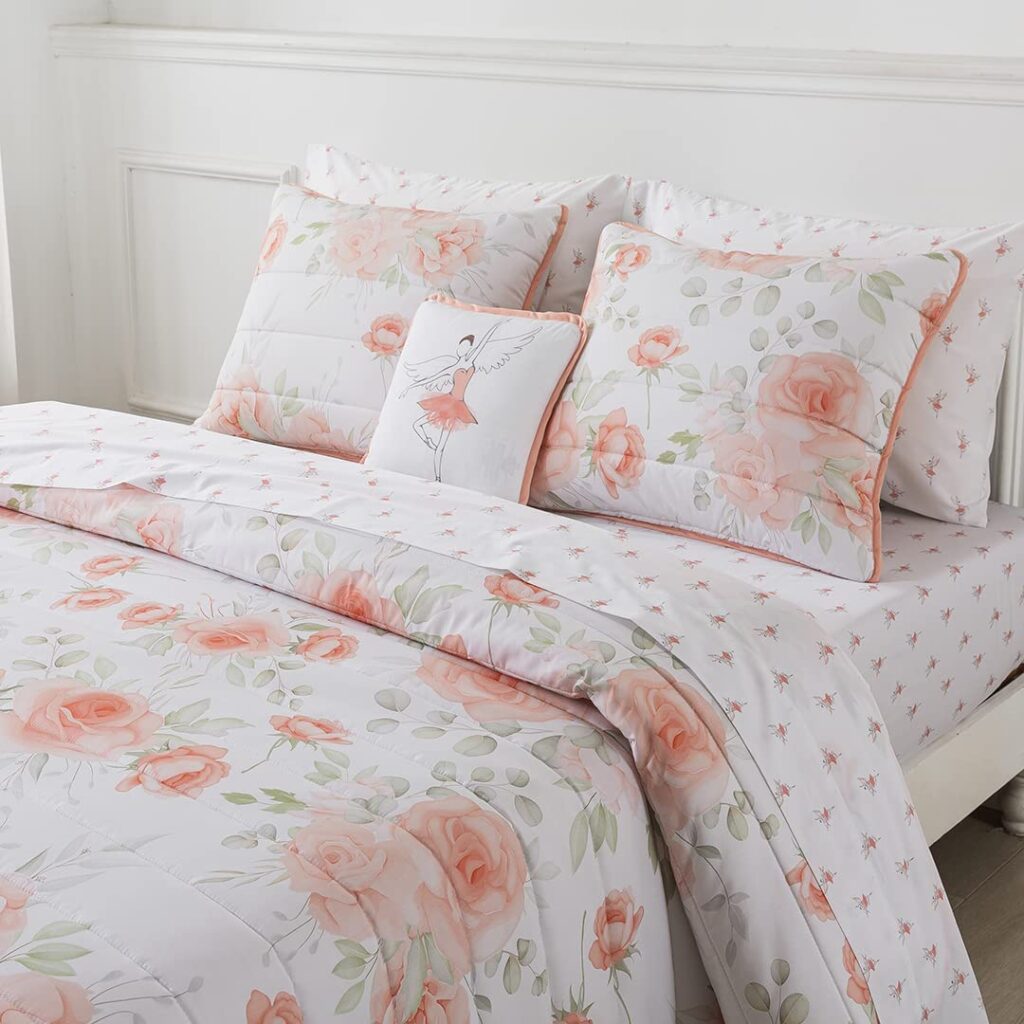 The soft olive-green accents from the leaves are lovely with the various shades of pink. I love how this elegant look can grow with your children while still reflecting their interests!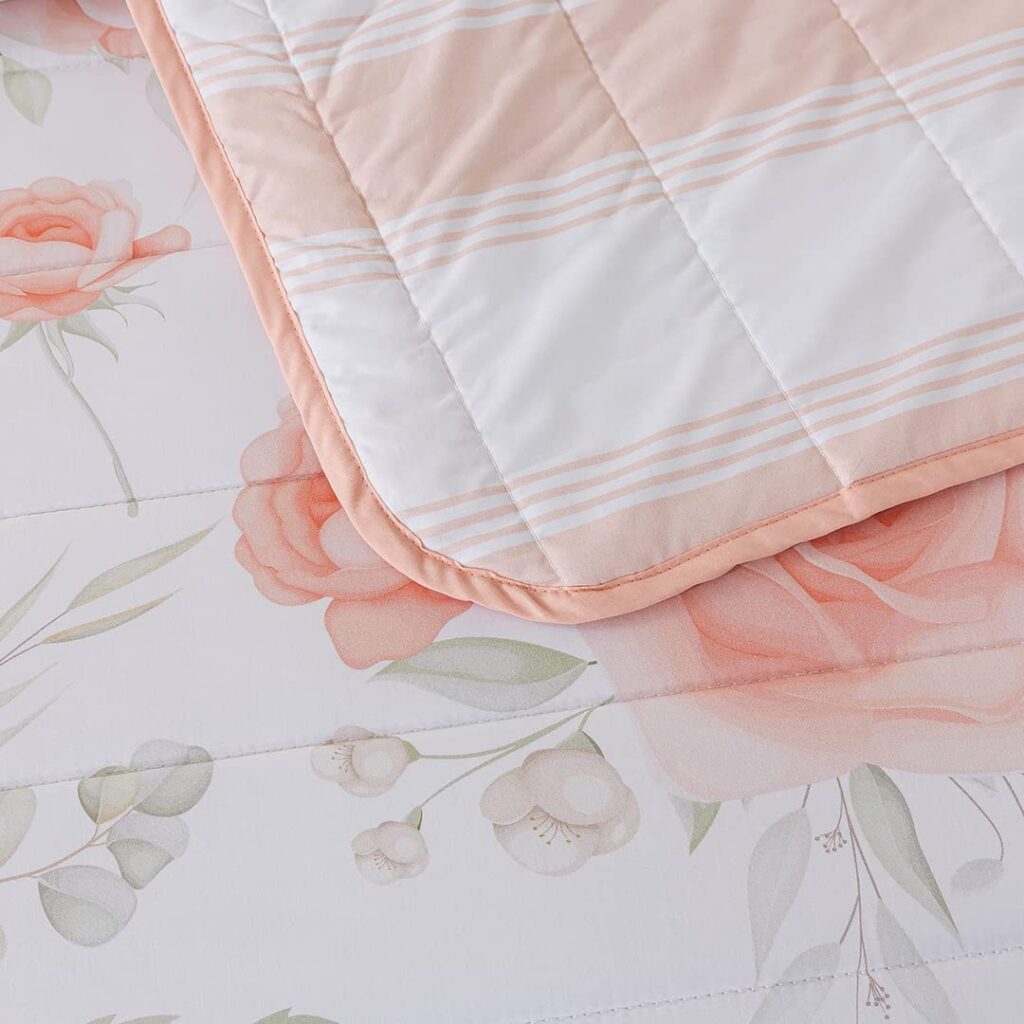 You can click here to shop this design on Amazon!
Desert Sand Dream
The neutral color palette of each side of the quilt can coordinate with the color scheme of any room. Plus, the cactus accents are such a fun, whimsical touch!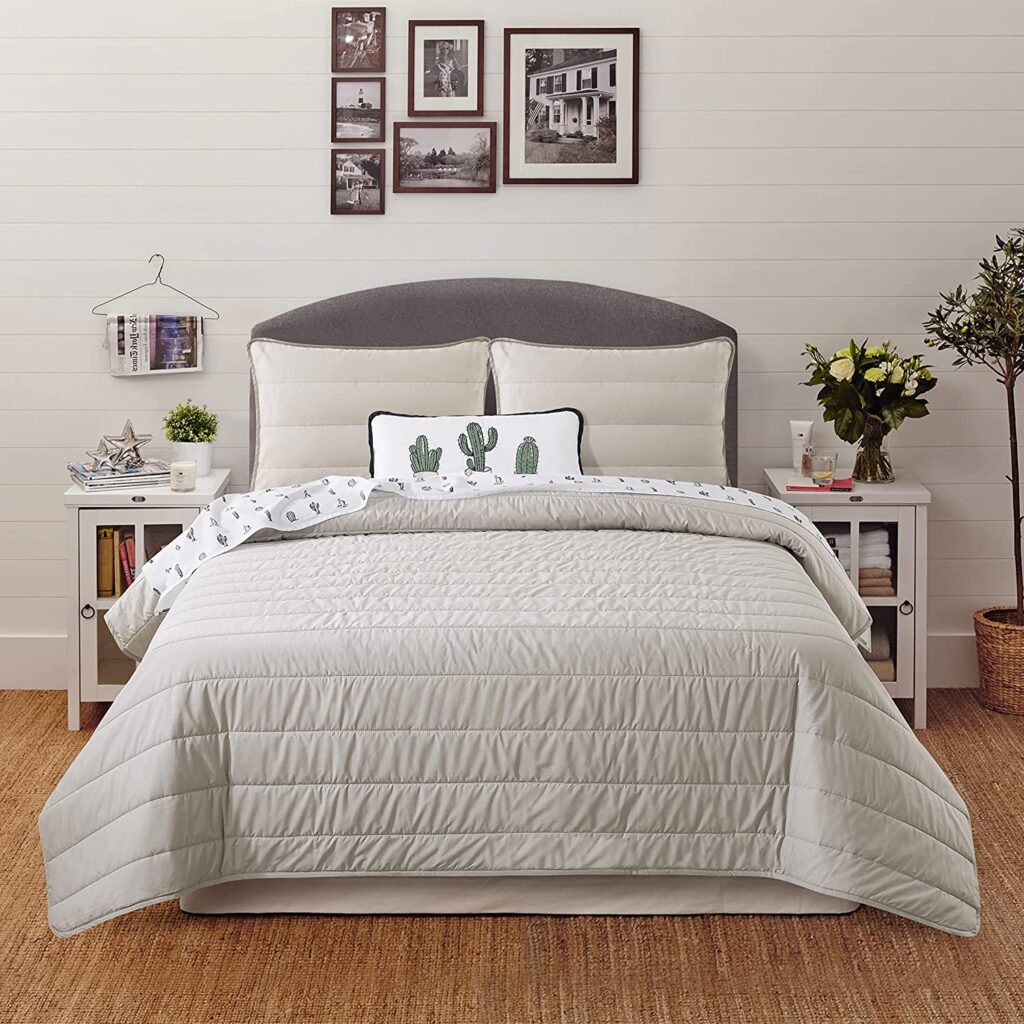 Each side of the reversible quilt would also be a great option for a guest room!
There are so many options that you could choose to style this design.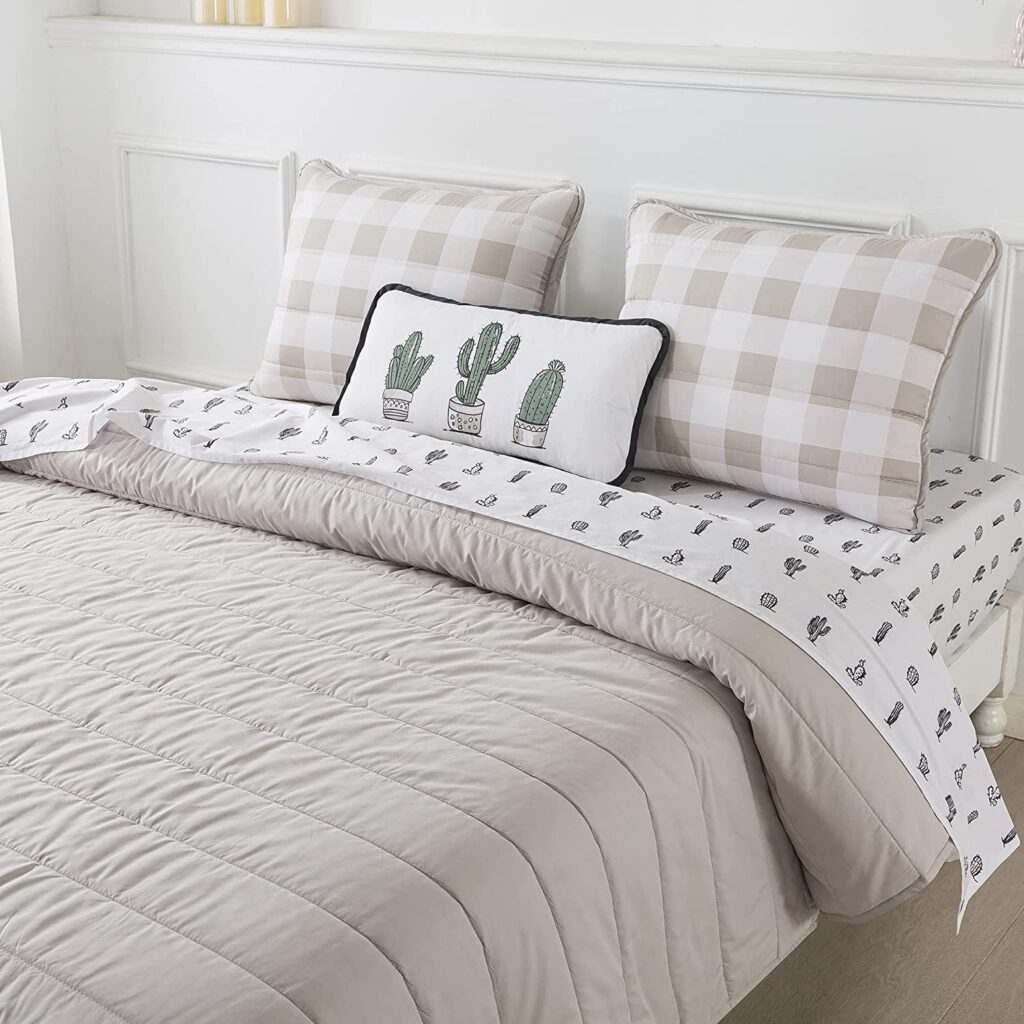 With young kids, being able to machine-wash and dry all of these options is super important and convenient!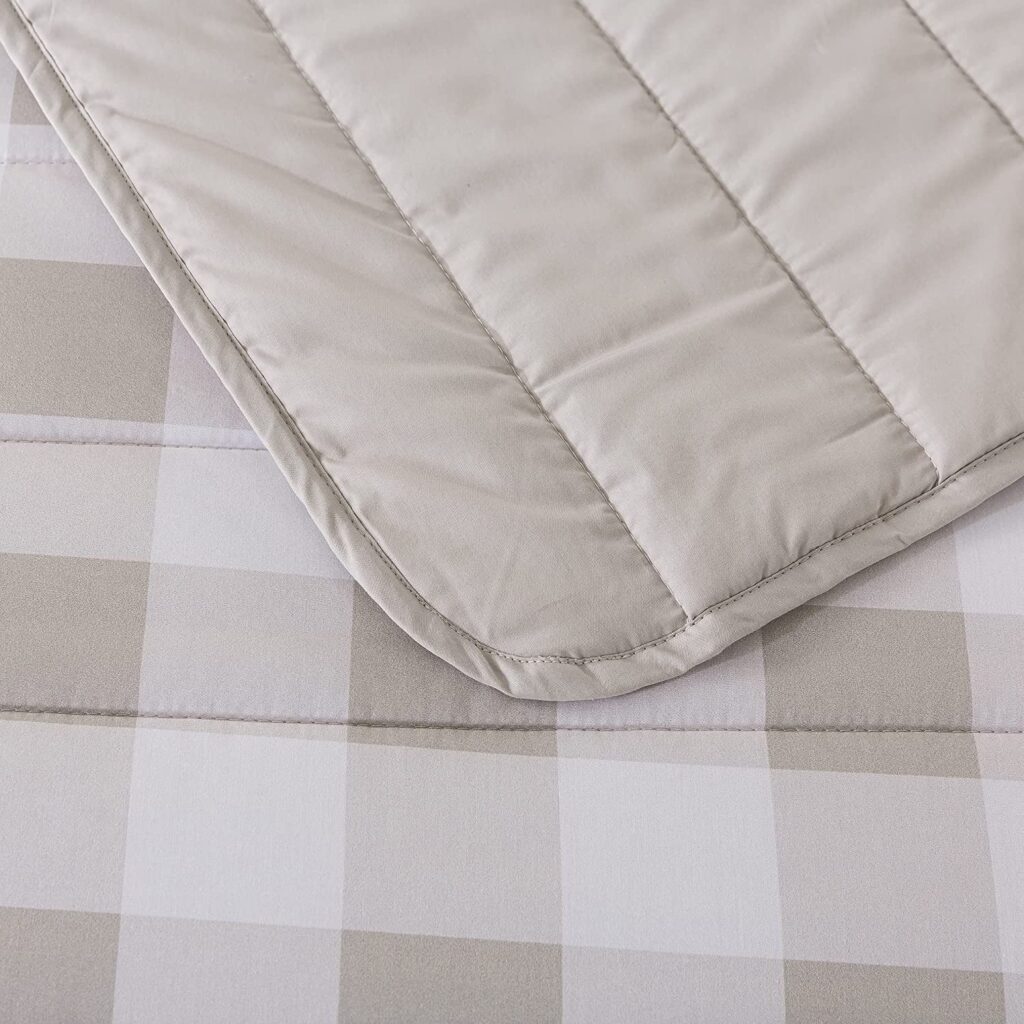 This plaid design is classic and timeless. It's neutral and versatile enough for any season, and I love how the cactus sheets offer an element of fun to this set.
You can see more or purchase this set by clicking here!
Practical Yet Creative
As a parent, it's so important to foster my kids' creativity and unique interests. At the same time, we also need products that are practical, affordable, and high-quality.
I created these four reversible designs to be versatile enough for your kids to enjoy for years and I hope you love them as much as I do!