Our Playroom decorated for Christmas – Grinch Style
Are you as obsessed with the Grinch movie as we are? Well, when my girls heard that there was a new Grinch movie coming out this year they were so excited! We have been counting down the days until we can go see it in theaters this year.
I wanted to create a fun play space for them this Christmas while incorporating their favorite Christmas movie. Kirklands has a new line of Grinch home decor that is perfect this holiday season.
The Grinch pillow is one of my favorite products and it looks adorable on the swing along with a few other Christmas pillows.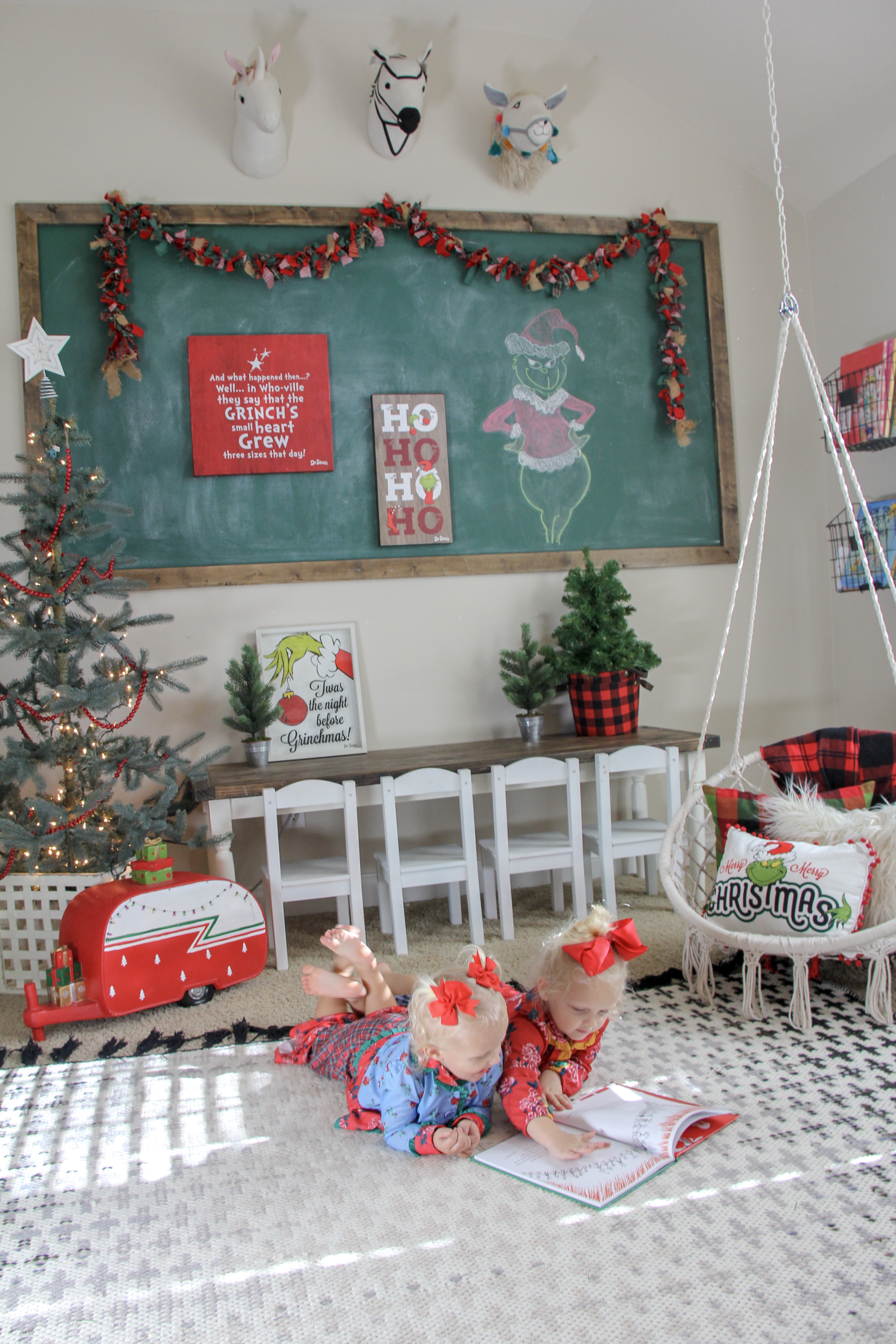 I even managed to draw the Grinch on the chalkboard and I think he came out pretty cute… What do you think?
I hung a few of the Grinch signs on the chalkboard to go along with my Grinch drawing. One of my favorite quotes from the movie is, " And what happened then…? Well… In Who – Ville they say that the Grinch's small heart grew three sizes that day."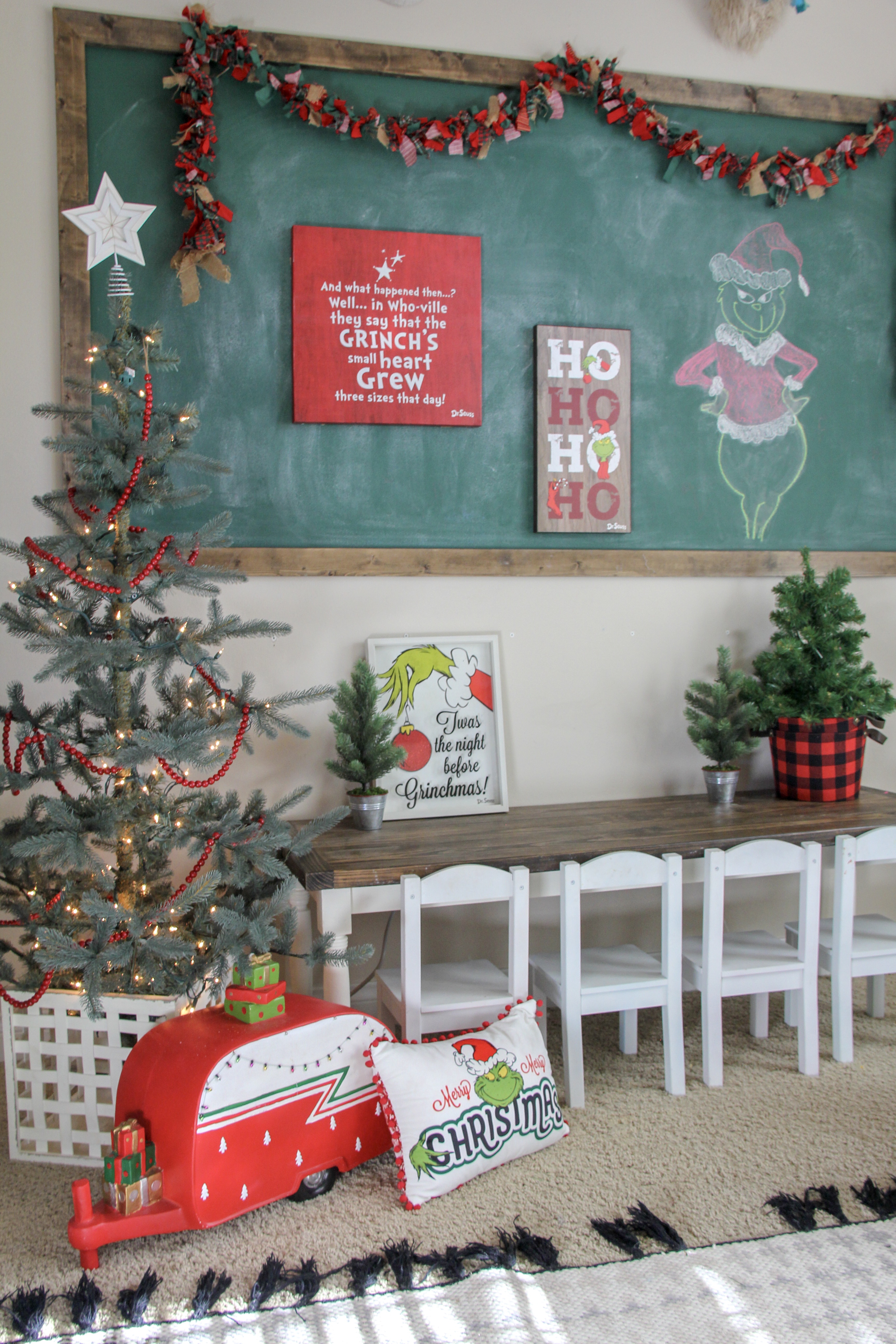 The Grinch line at Kirklands is such a fun whimsical addition to your Christmas decor this year. I would love to see if you incorporate the Grinch into your home this holiday season. Tag me @clareandgracedesigns on Instagram and I'll share my favorites!
Until next time,
Leanna