The Best Trader Joe's Fall Shopping List: Must Have Items
If you are lucky enough to live near a Trader Joe's, it is a fun place to shop.. especially during the fall season! Today I'm sharing a Trader Joe's Fall Shopping List with my must have fall items!
Fall is my absolute favorite season. I love the cooler temps, decorating for the fall season, and I love pumpkin everything! So there may be no surprise here that when Trader Joe's releases their fall products I am the first one there! If you haven't been to Trader Joe's for the fall season… they go ALL OUT!! You can find pumpkin crazy!
The store is filled with all things pumpkin, apple, cinnamon and all the other amazing fall flavors.
However, I have to admit that it can seem a bit overwhelming to go to and not have a clue to what you are looking for!
Today I have rounded up my favorite fall favorites this year! You can also download and print my Trader Joe's Fall shopping List to take with you the next time you shop!
Make sure you go soon because most of these fall items go super FAST!!!
Pumpkin Cookies
If you are a big fan of pumpkin things you will love these easy pumpkin cookies! I make them every year and they never last long in my house!
Trader Joe's Fall Must Have's
The fall is one of my favorite times to shop at Trader Joe's. If you love pumpkin, maple and apple flavors you will LOVE shopping there too!! There are so many different items to choose from.
Below are some of the items I found while shopping this year for fall.
Fall Breakfast Items
I have to say I think the breakfast items are my favorite. My kids are a big fan of all of them but the oatmeal is always a big hit!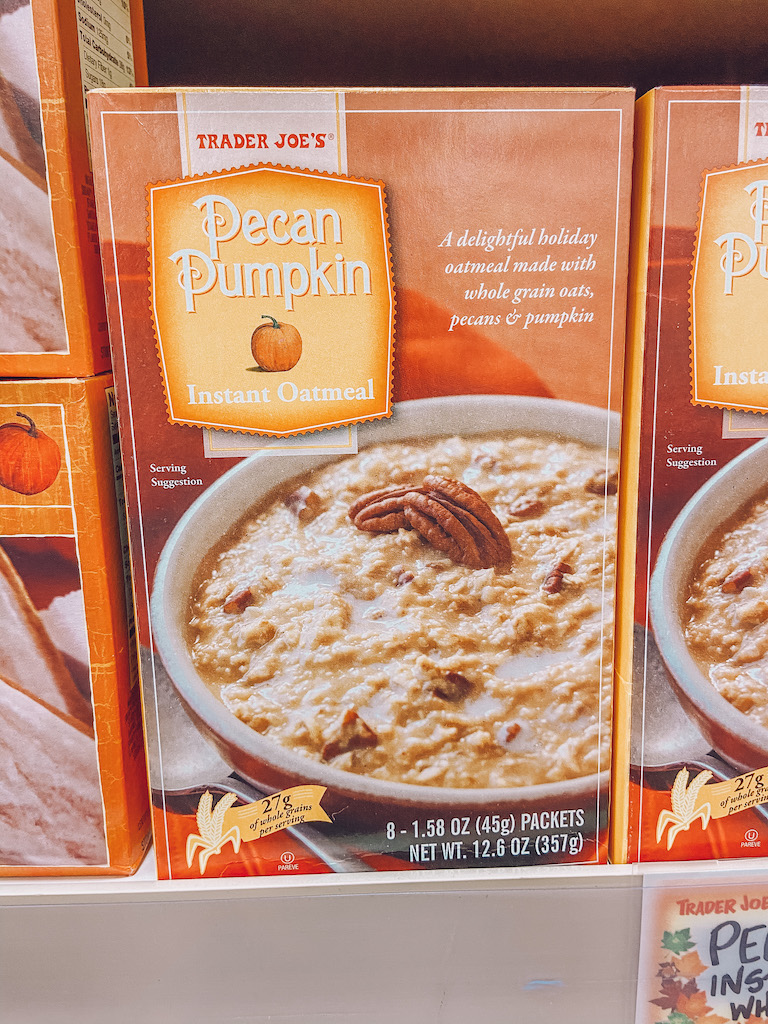 These pumpkin pastries are amazing for a breakfast weekend treat.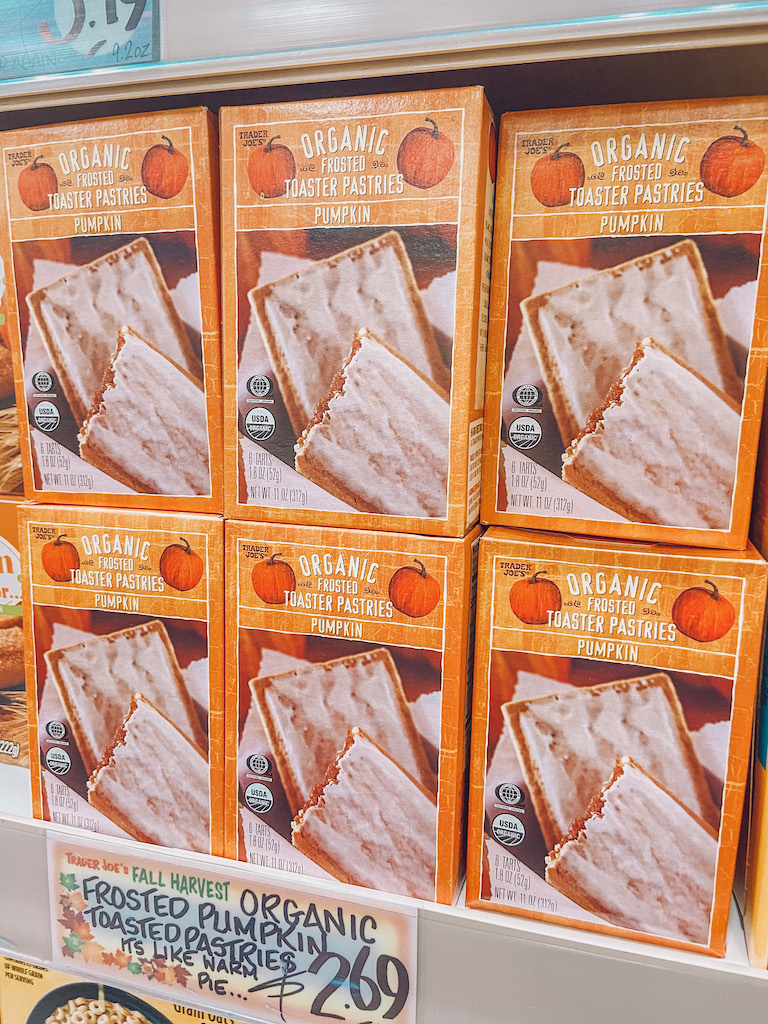 Not only are these cereal bars a great quick and easy breakfast, they also are the perfect fall snack.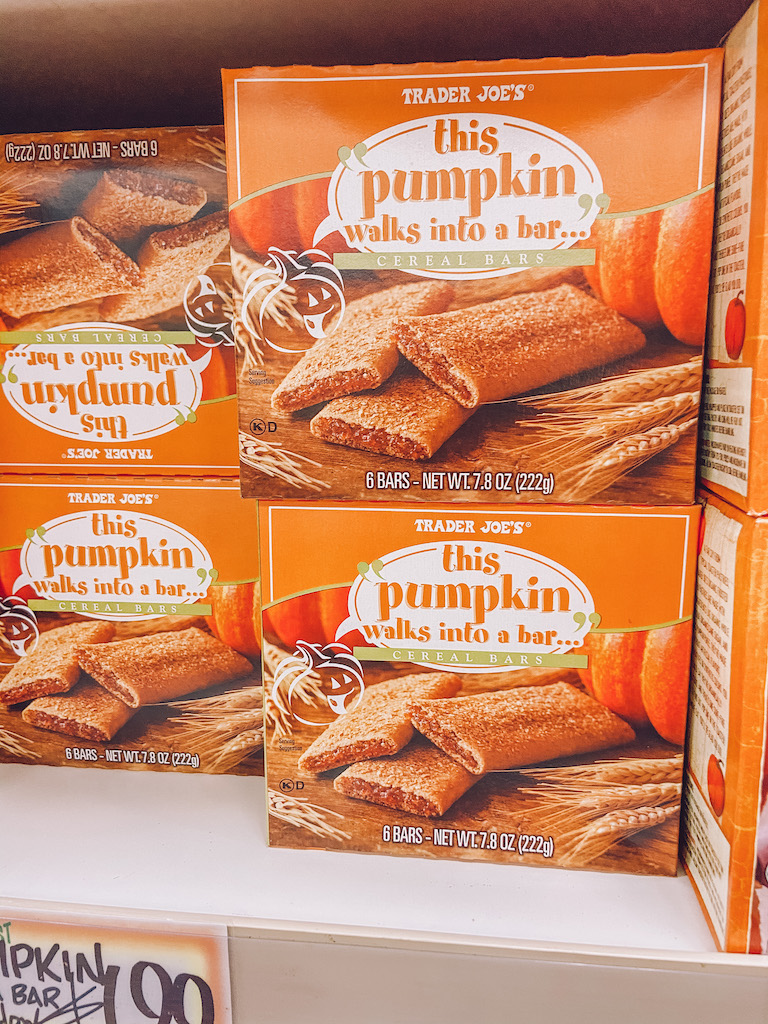 The pumpkin waffles are AMAZING… and these go fast! Trust me when I say you will want to stock up on these! The waffles go great with the maple butter and TJ maple syrup.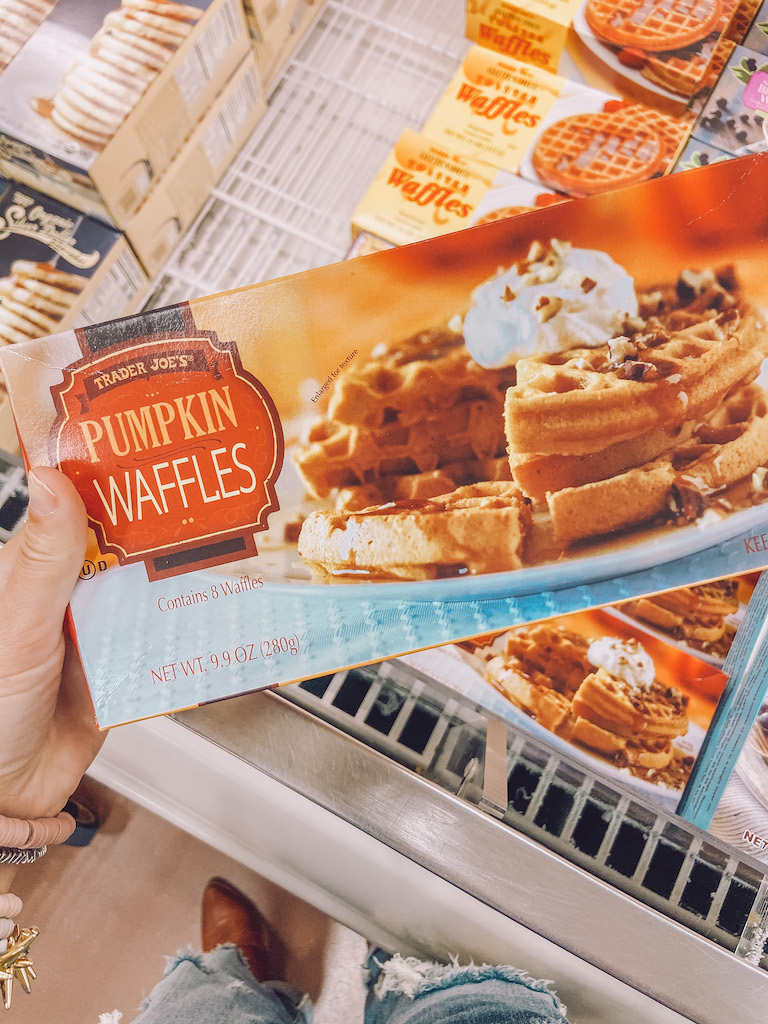 Do not leave without getting this pumpkin pancake and waffle mix. Trust me on this.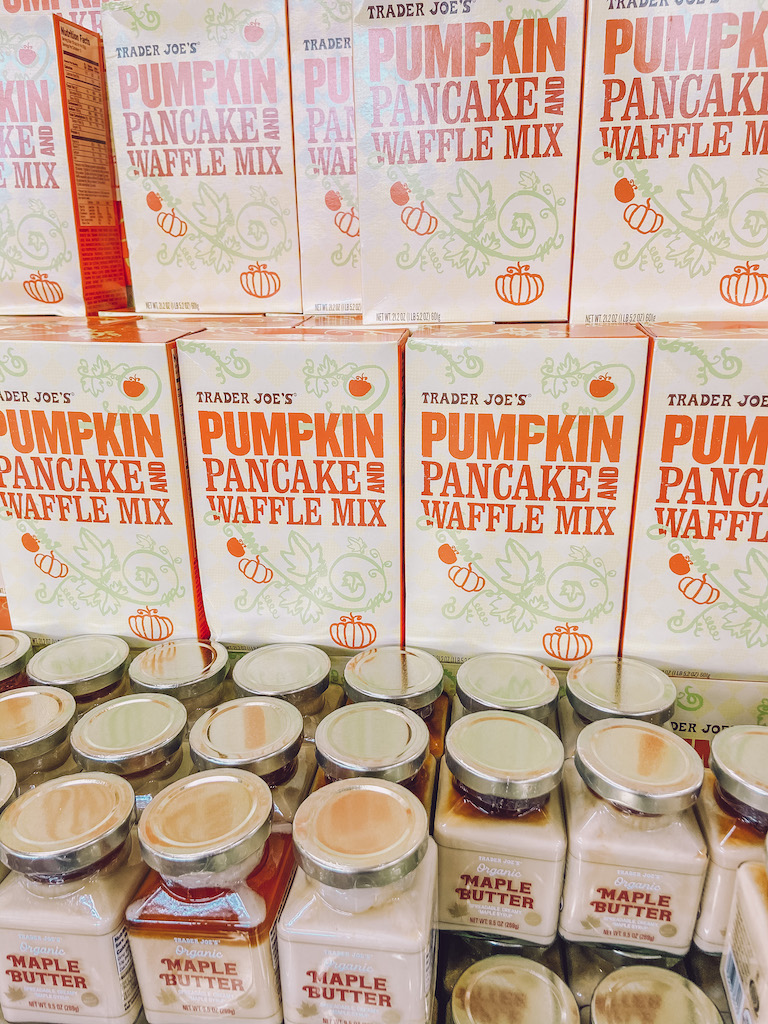 These apple cider donuts are a first for me. I can never get to the store in time for them to still be on the shelf. This was the last box and you can bet I snagged it!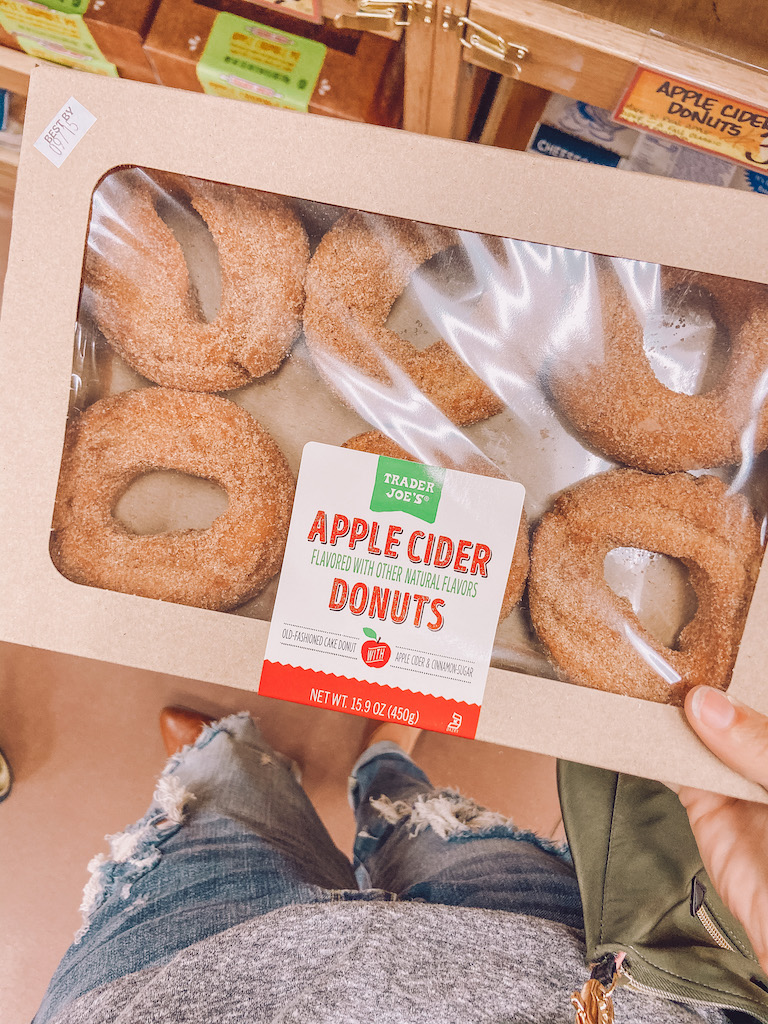 Fall Cookies
The cookies at TJ's are so fun for kids! We buy them all year round but the fall cookies are the cutest! I save the halloween joe joe's that are so similar to oreos for halloween! The kids love them in their school lunches!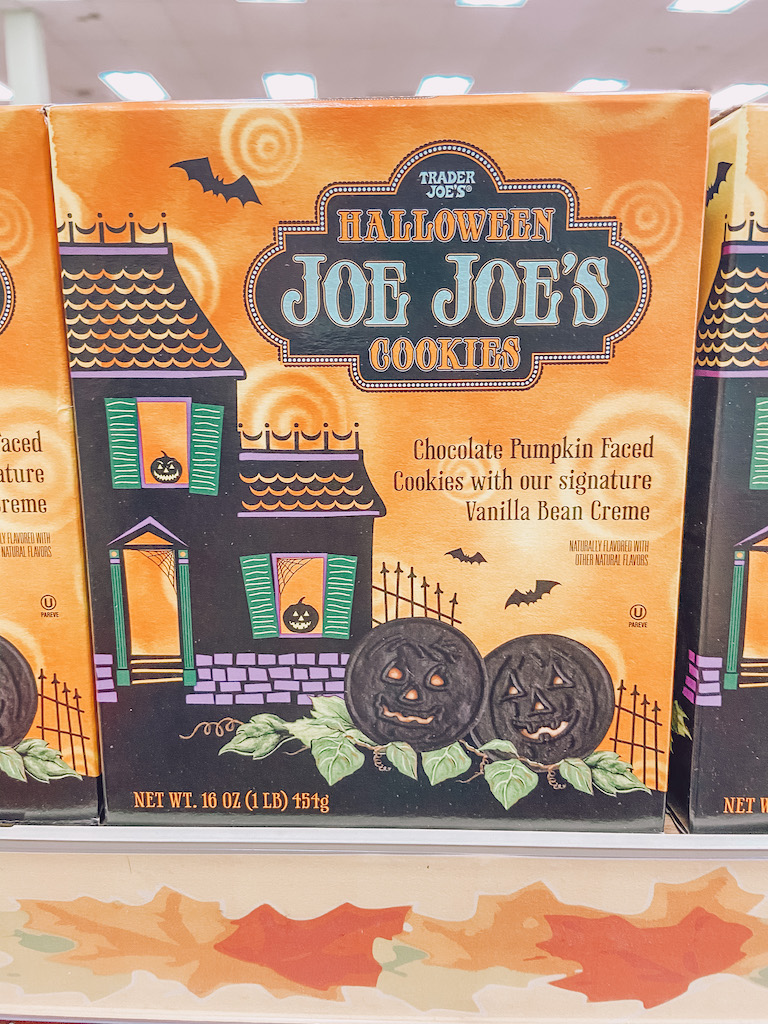 Another great cookie option if you are a big fan of all things pumpkin flavored!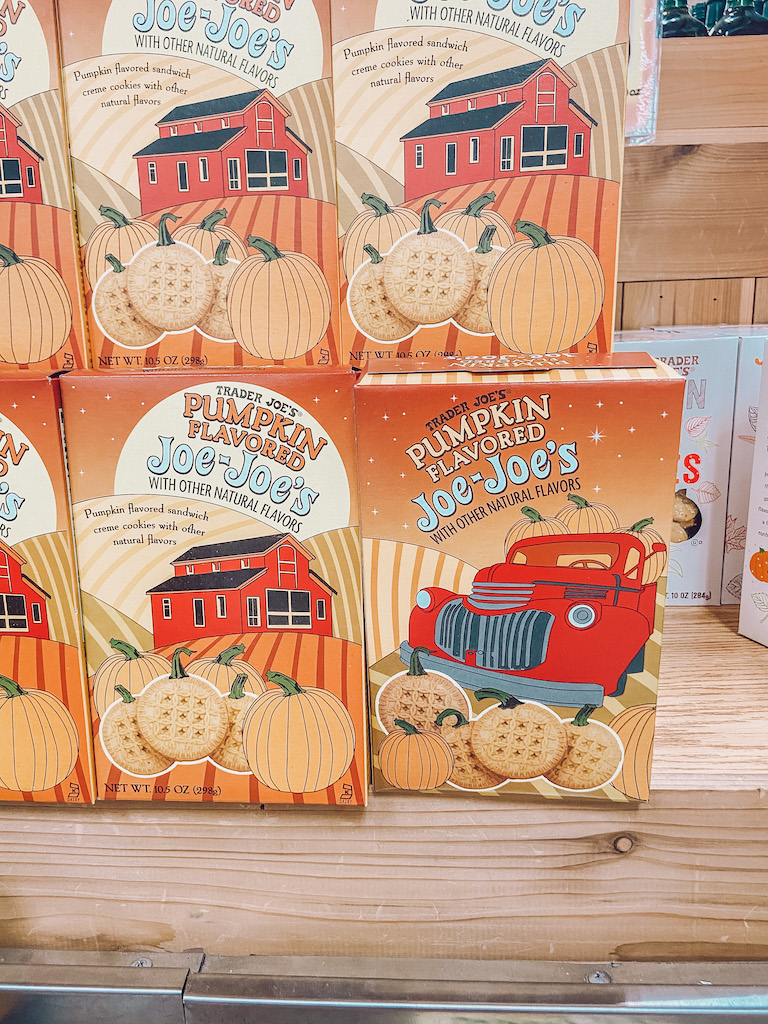 Now the maple leaf cookies are probably my favorite fall cookie. They go perfectly dunked in a warm cup of hot cocoa or morning cup of coffee!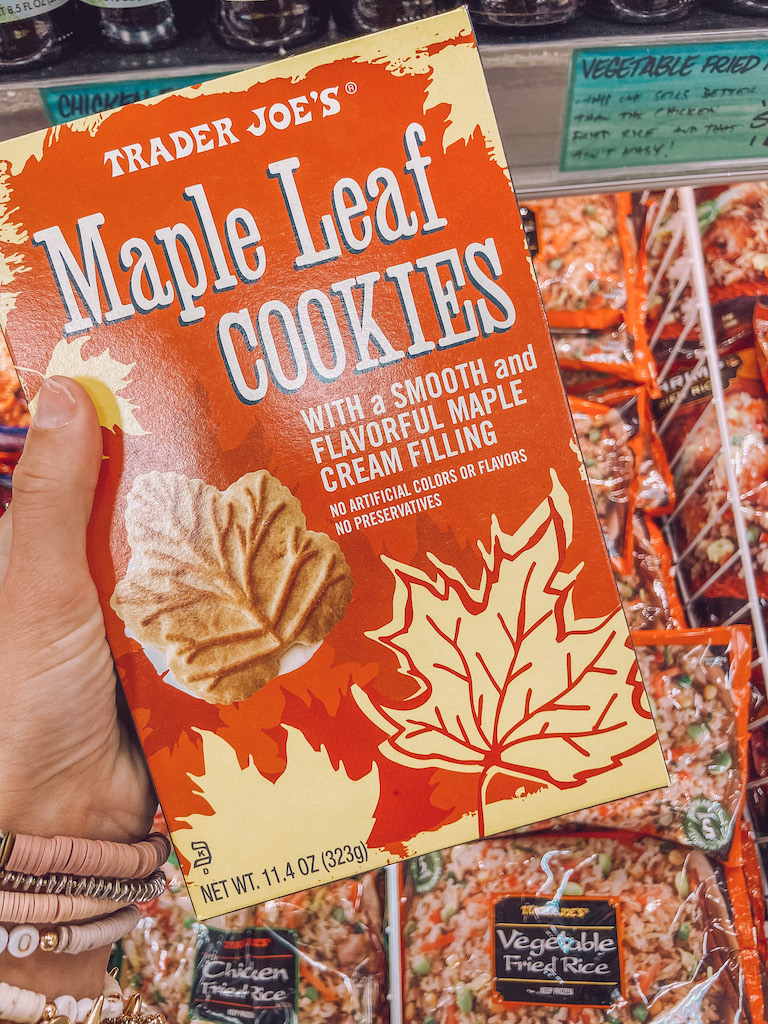 Fall Bakery Items
The bakery aisles of TJS are full of so many fun things! The Pumpkin bread and muffin mix is very easy to make and also flies off the shelves!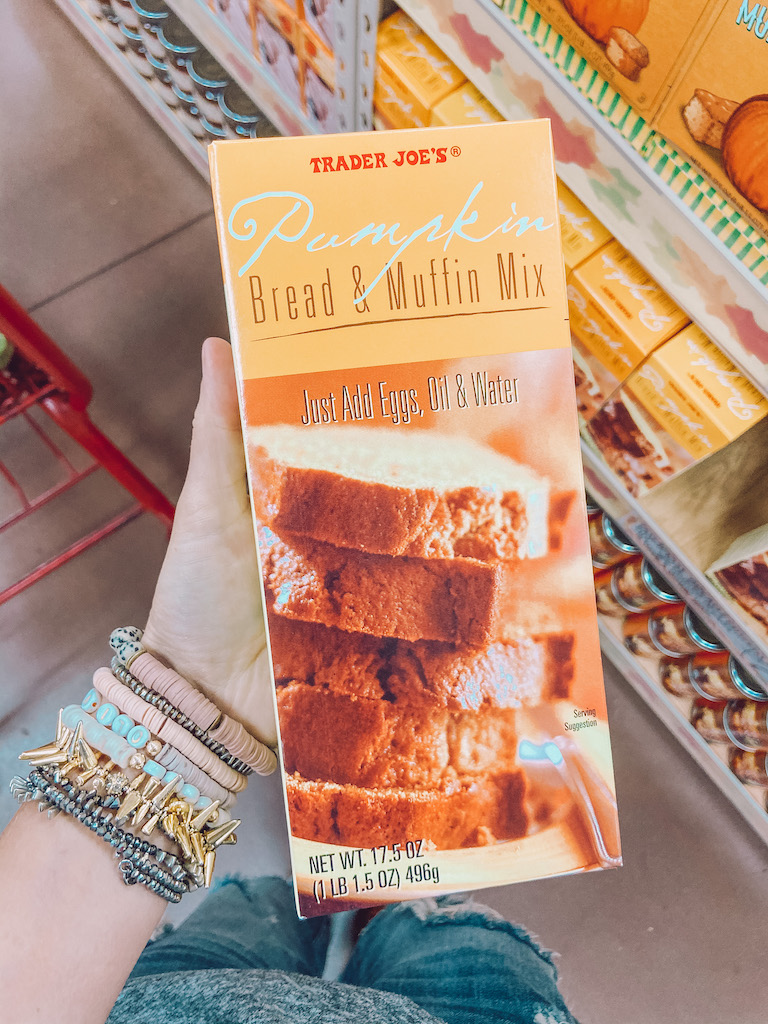 If you love cheesecake then you will LOVE the pumpkin cheesecake! I usually save it in the freezer then defrost it as a treat for halloween!
The pumpkin rolls are perfectly paired with vanilla ice cream for dessert or as a breakfast treat.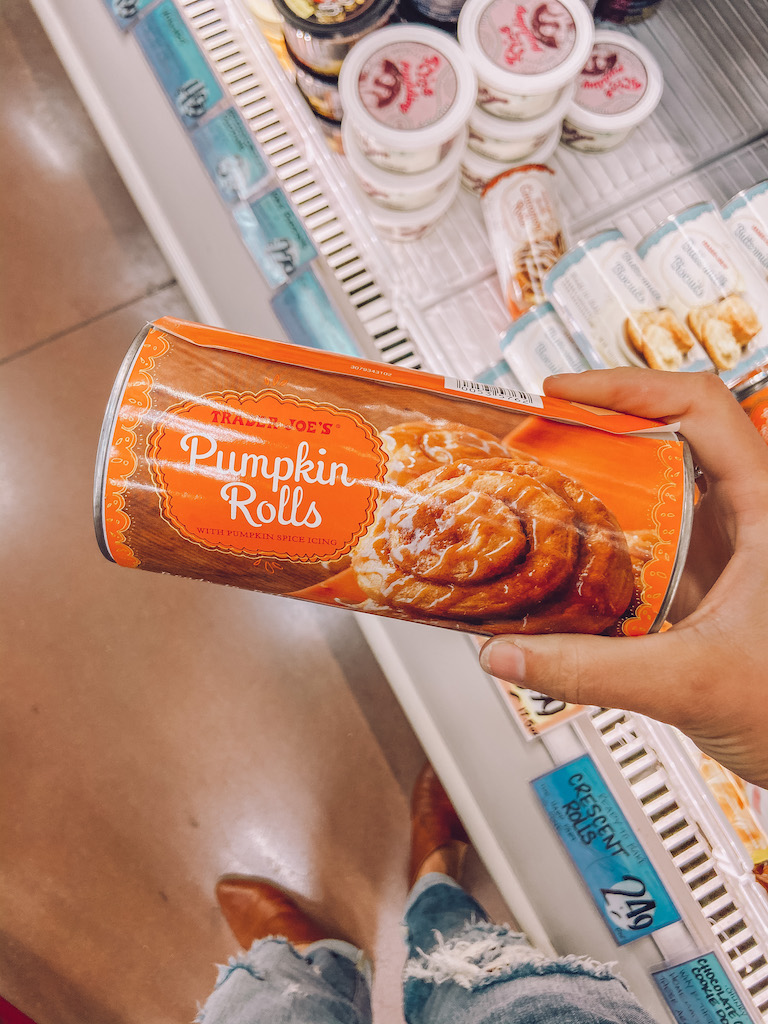 Fall Spreads
Oh my goodness!! TJ's outdid themselves with all the spread this year! I am a sucker for all of them! The options are endless. This cinnamon bun spread is new to me but I know it will be so good on toast, croissants, muffins and more!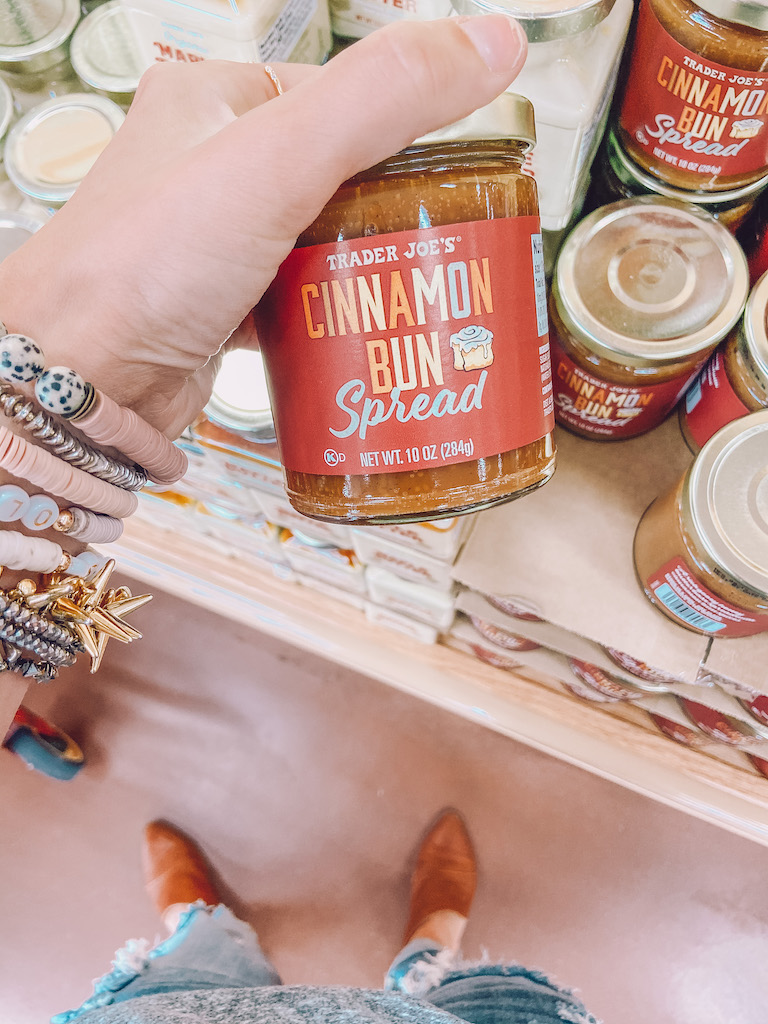 The tomato spread is new to me this year but I am a big fan of spread and cheese! I snagged this to go on my fall charcuterie board this year!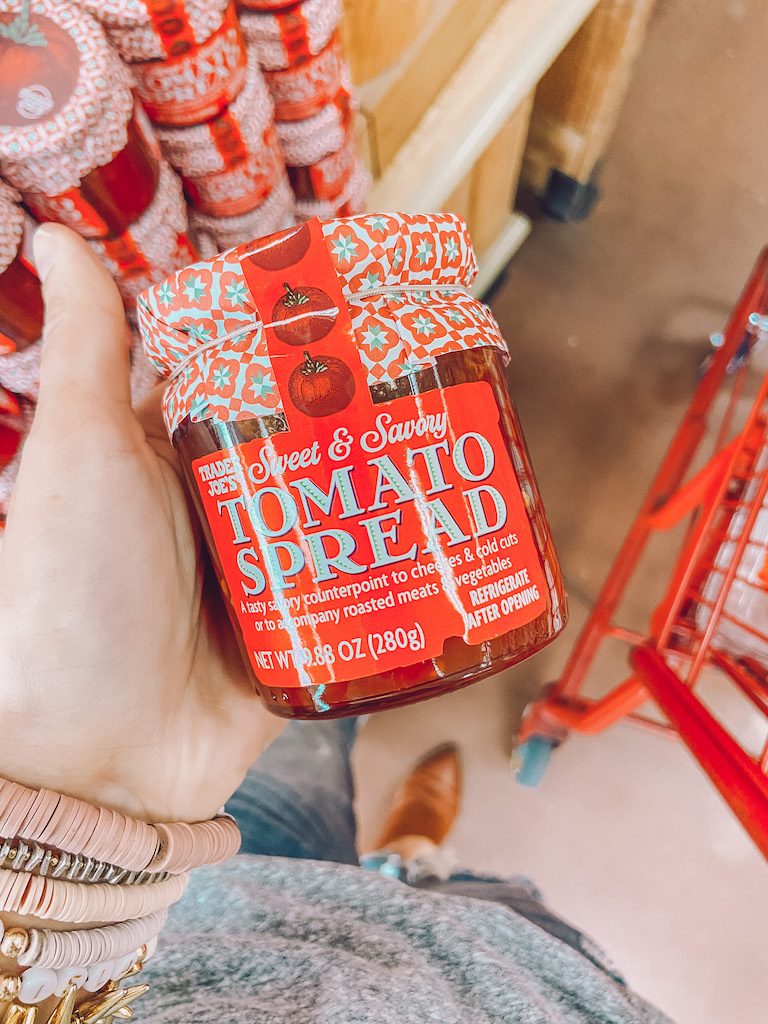 Every year I always grab the pumpkin butter. I put it on toast, croissants, muffins, bread and more!
Other Fall Favorites
The fall items are endless and these are a few more that I found.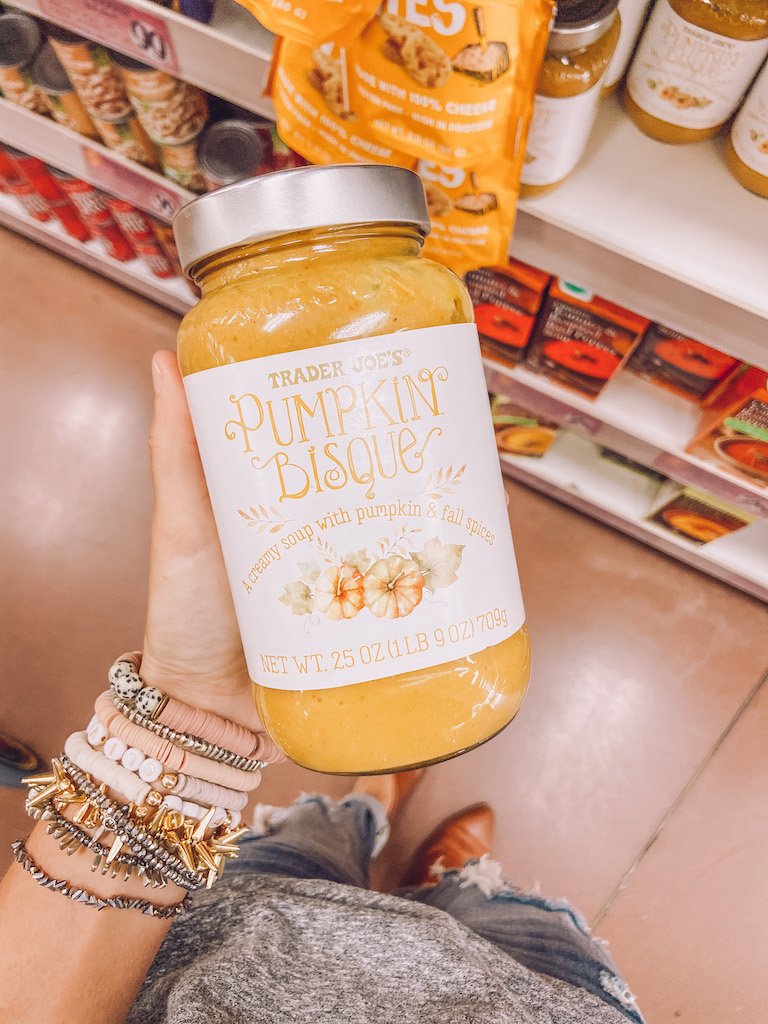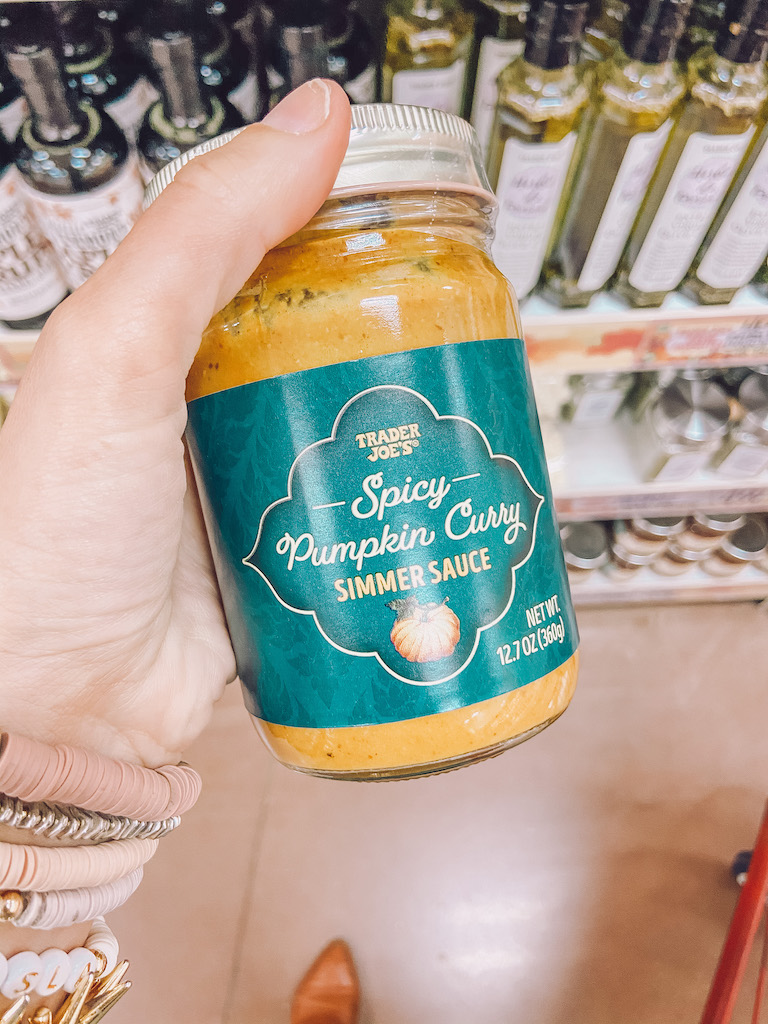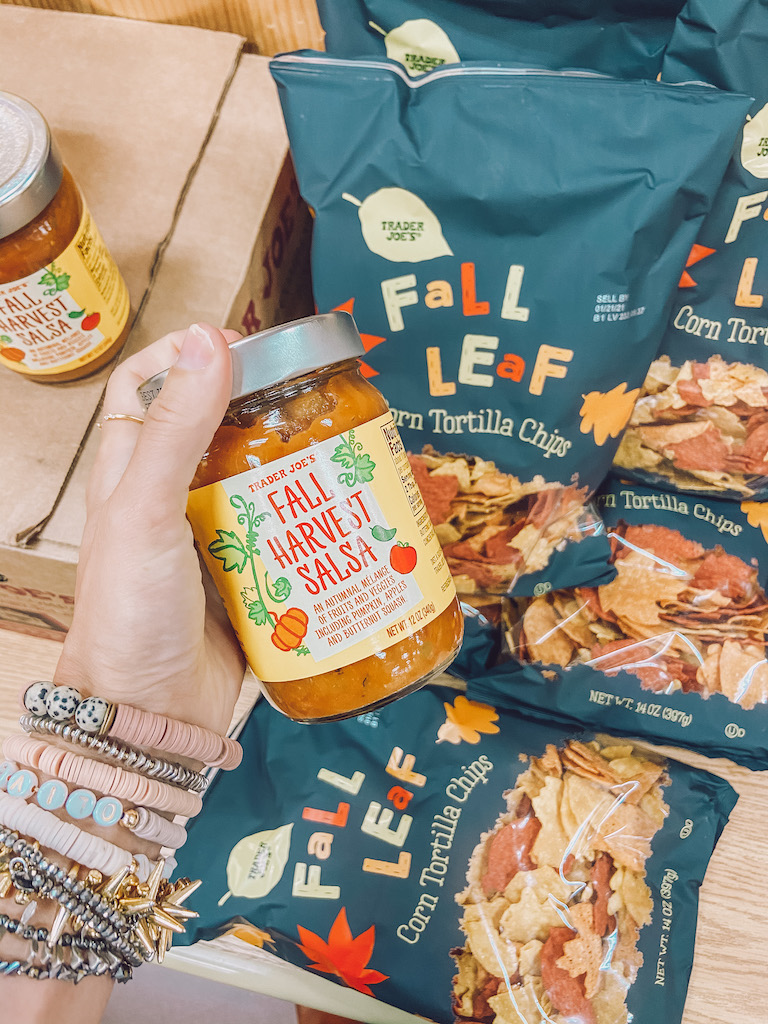 Print the Fall Trader Joes Shopping List
Make sure you download and print this fun fall shopping list so you don't forget what you are looking for!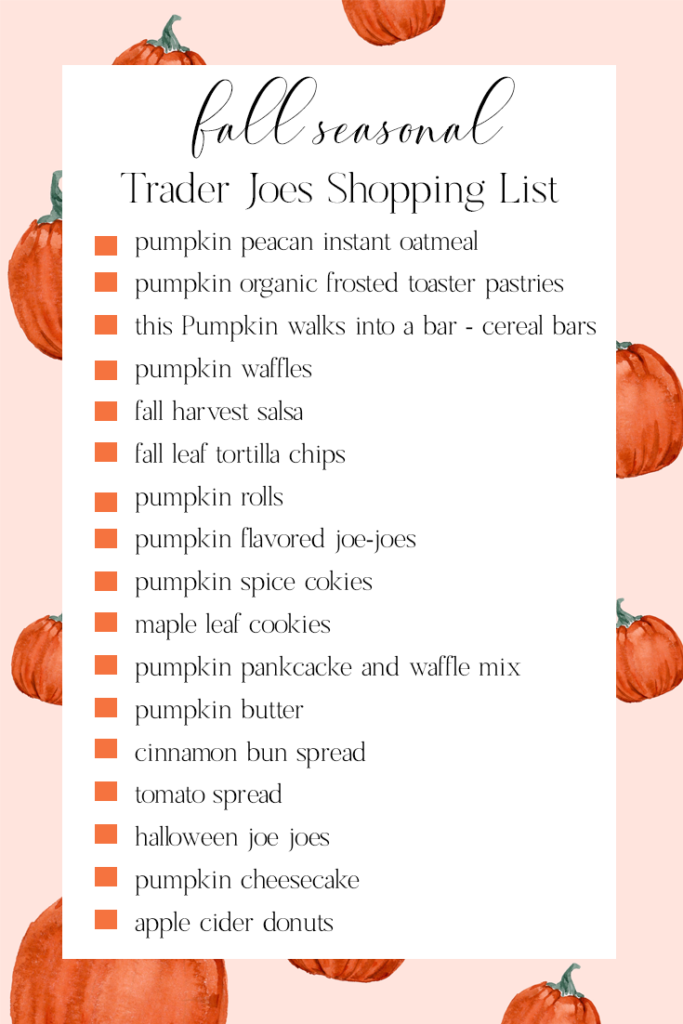 I hope this post helps you find all the fun fall things! Happy Shopping!
You can find my other Trader Joe's must have items over on this post here!
xoxo,
Leanna