Sharing is caring!
This is a sponsored post written by me on behalf of STAINMASTER®. All opinions are 100% mine.
It has been one year since we updated our flooring with STAINMASTER® carpet and luxury vinyl floors, and I still feel like we live in a brand new home!
If you are new here, we updated our upstairs flooring with STAINMASTER®, a brand we truly believe in, and have been SO happy with how they have held up over the past year. Not only do they still look brand new, STAINMASTER® flooring is perfect for busy and active families just like us.
If you missed it, I shared my top tips on how to select your perfect floors on this post here.
Let me show you a few pictures of what our home used to look like before we installed the new floors.
Before
I tried to cover up the old carpet with so many area rugs!! I felt like no matter how many times I vacuumed my old carpet, it always felt dirty.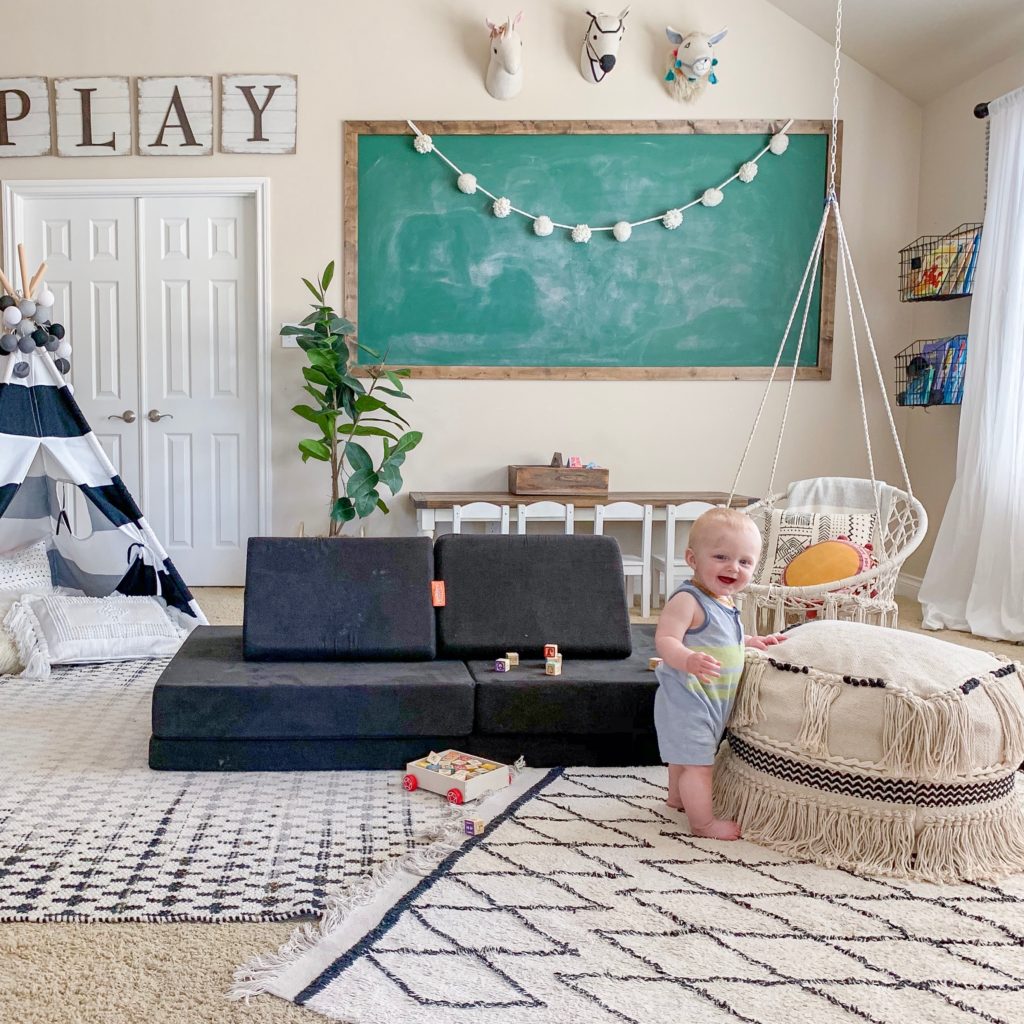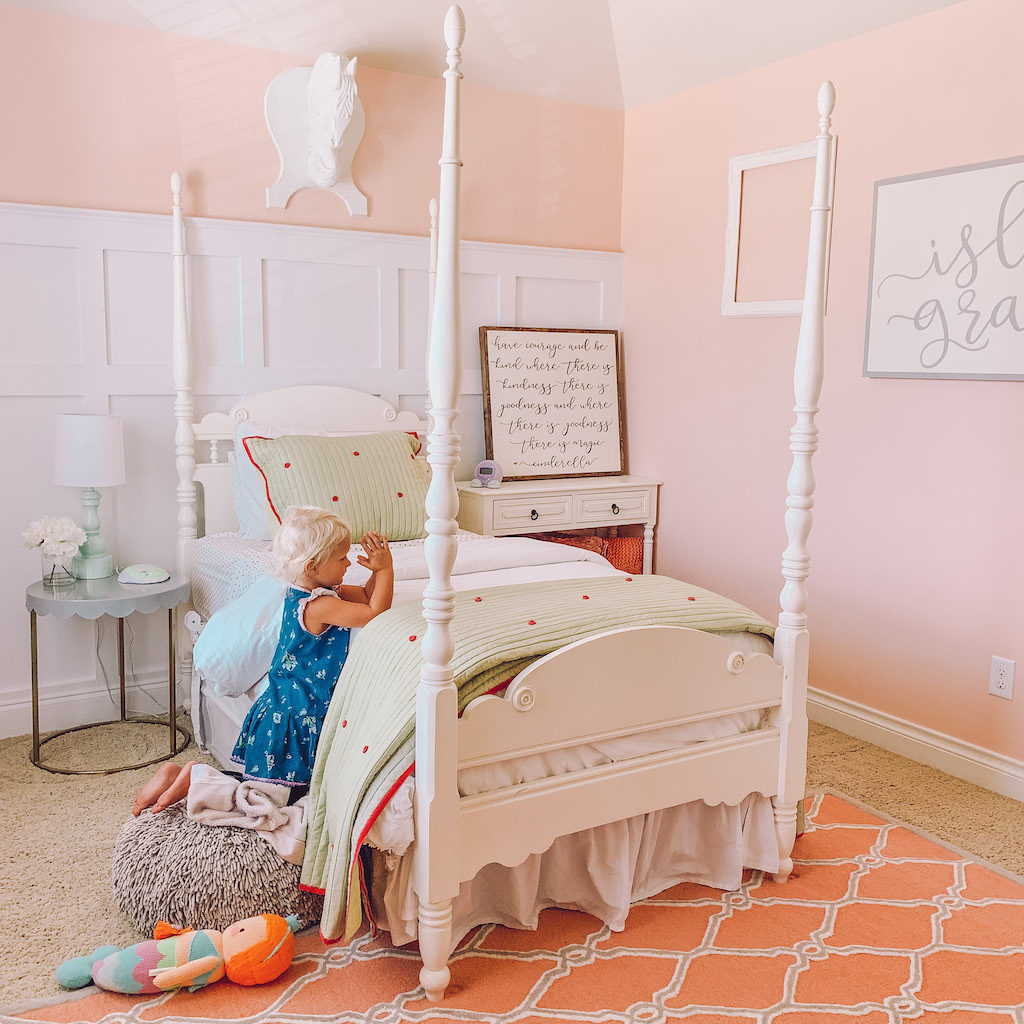 During
The install went so smoothly! It took about 4 days from start to finish.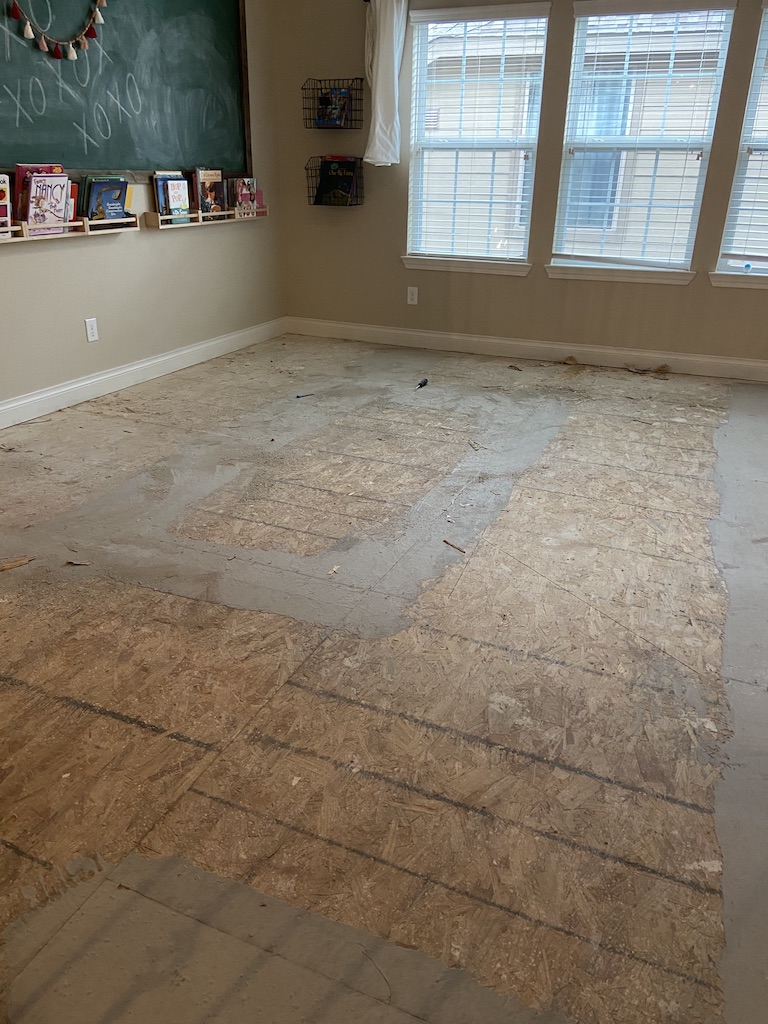 The staircase is one of my favorite transformations. The carpet on the staircase was an eye sore for sure! Since the day we moved into this home I had been wanting to tear it out!! We decided to install the STAINMASTER® PetProtect™ luxury vinyl floors on the staircase because it has Pet ActionTraction™ and Pet ClawShield™. Which means that these stairs can endure all the things that having littles and a loving lab might bring.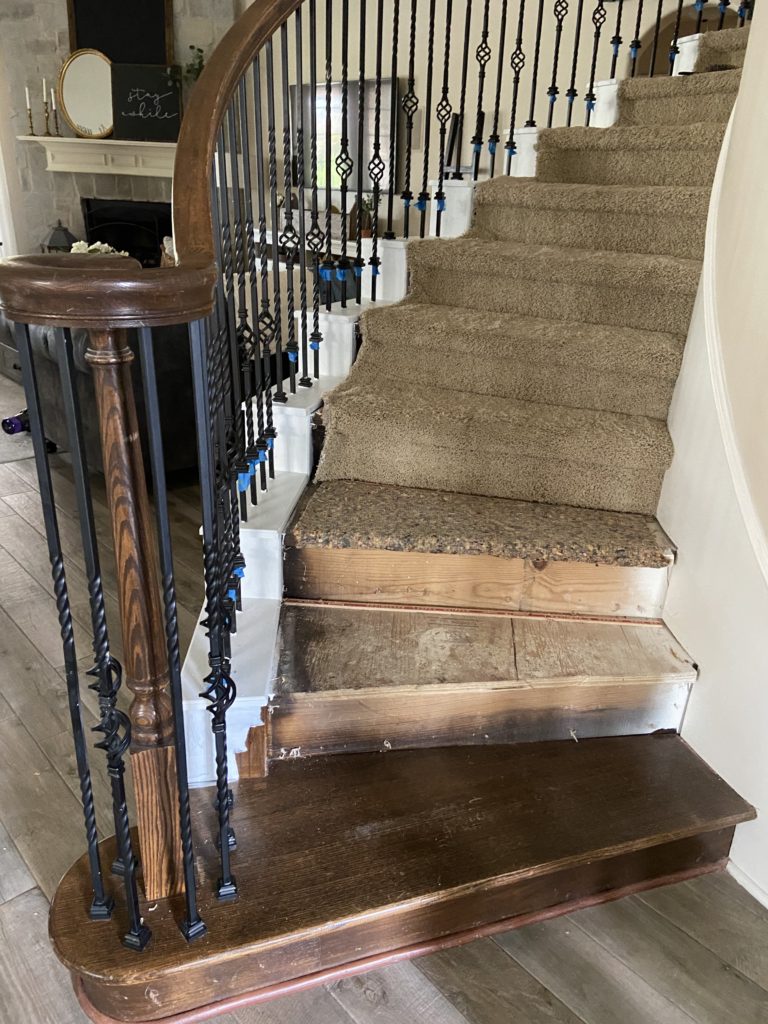 After
We replaced the staircase, playroom and hallway with STAINMASTER® luxury vinyl floors. There are so many colors to choose from but we decided on the color Rustic Oak. I love the grey color with the brown undertone. I picked a color that I felt would be timeless and also neutral enough to evolve with different style trends over the years.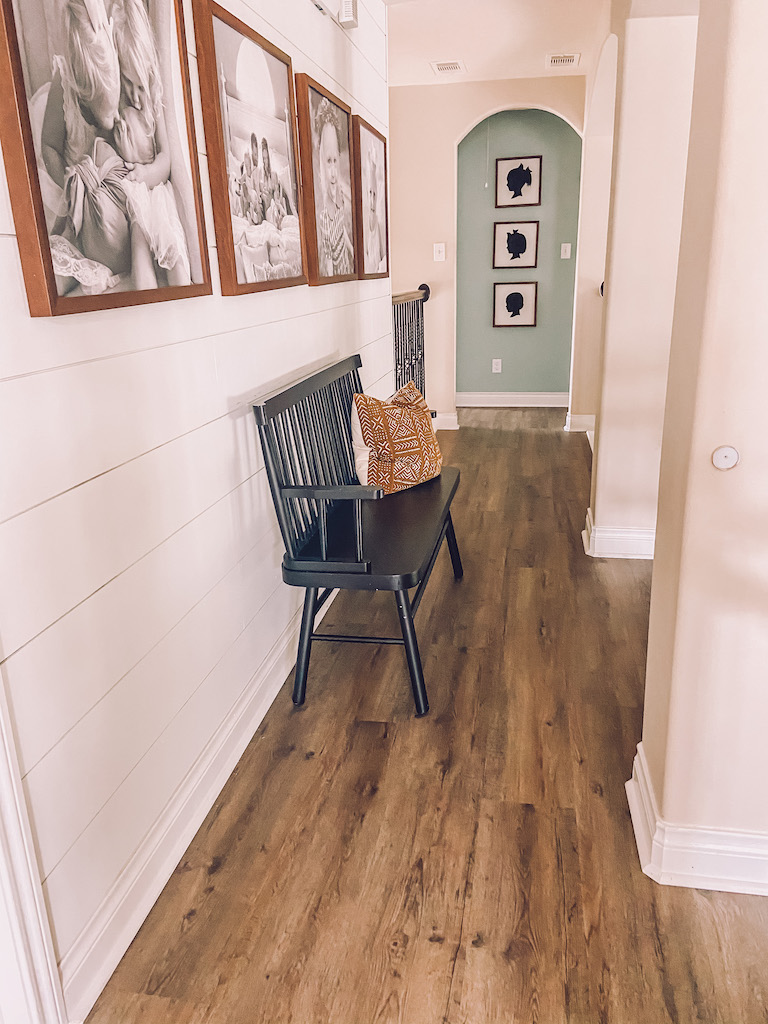 The STAINMASTER® PetProtect™ luxury vinyl is also perfect for our playroom in SO many ways. I love that it is 100 percent waterproof, is dent resistant AND scratch resistant! I can't tell you how many toys have been thrown or dropped and not a single market has been left on the floors.
I am beyond happy with the luxury vinyl and we have even decided that it will be the perfect flooring for our new lake house that we are building next year.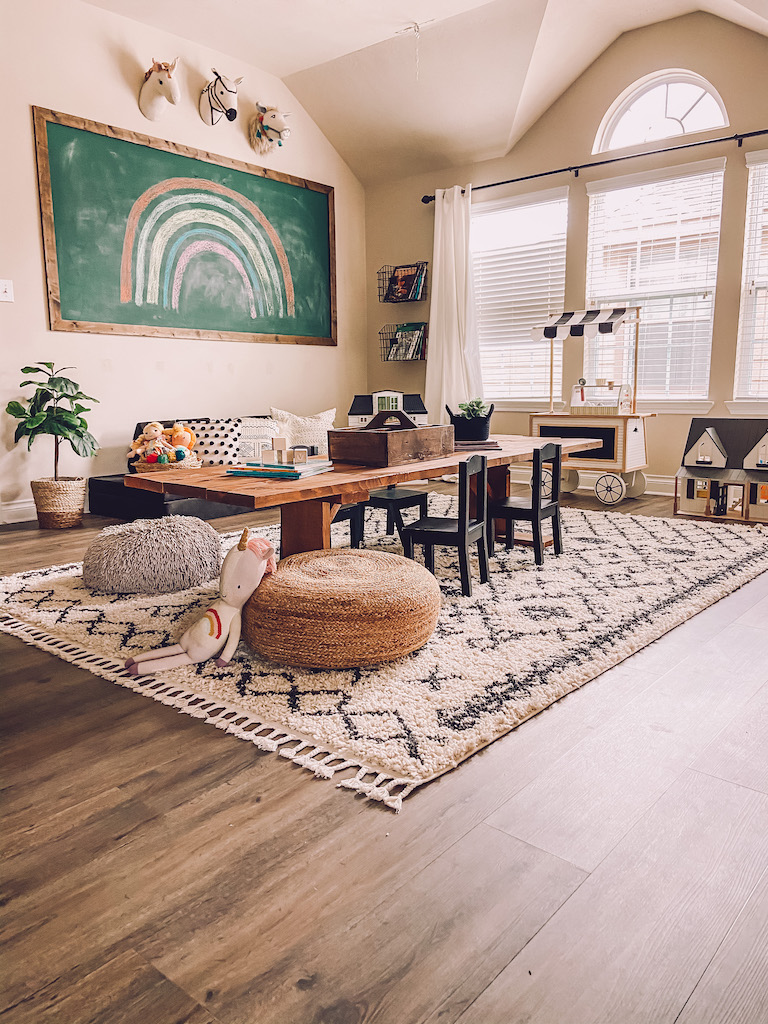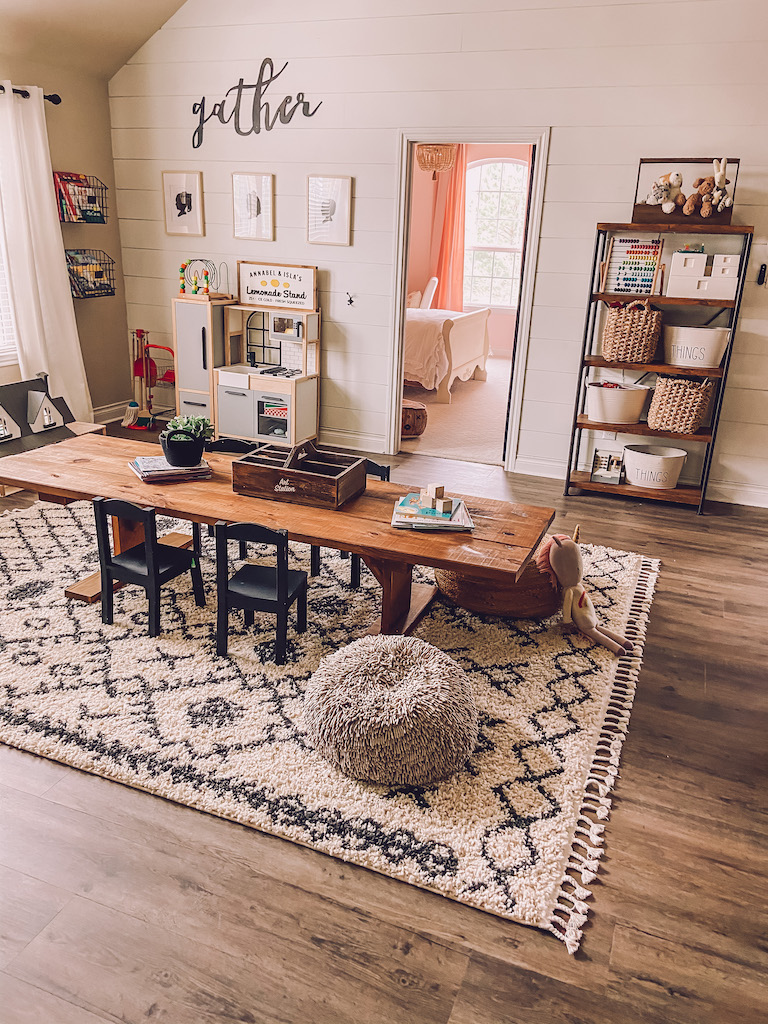 For the bedrooms we decided on STAINMASTER® PetProtect® carpet.
Not only is it absolutely gorgeous but I also LOVE these key features:
Resists food and beverage stains
Soil protection for easy maintenance
Durability that helps your carpet look newer longer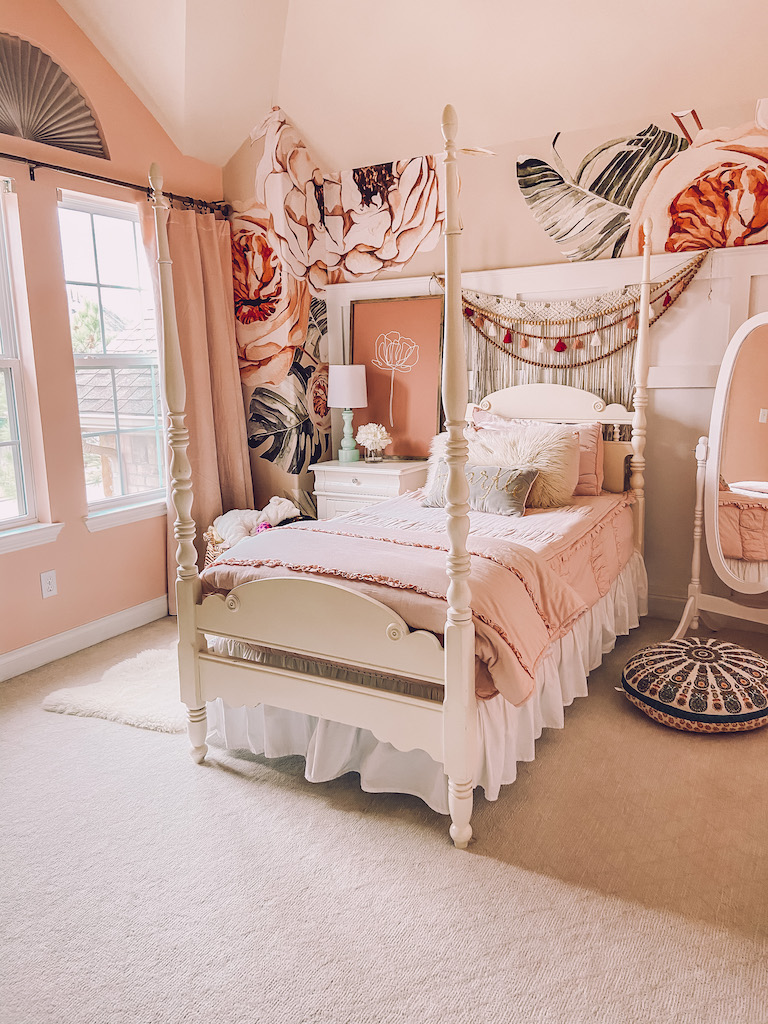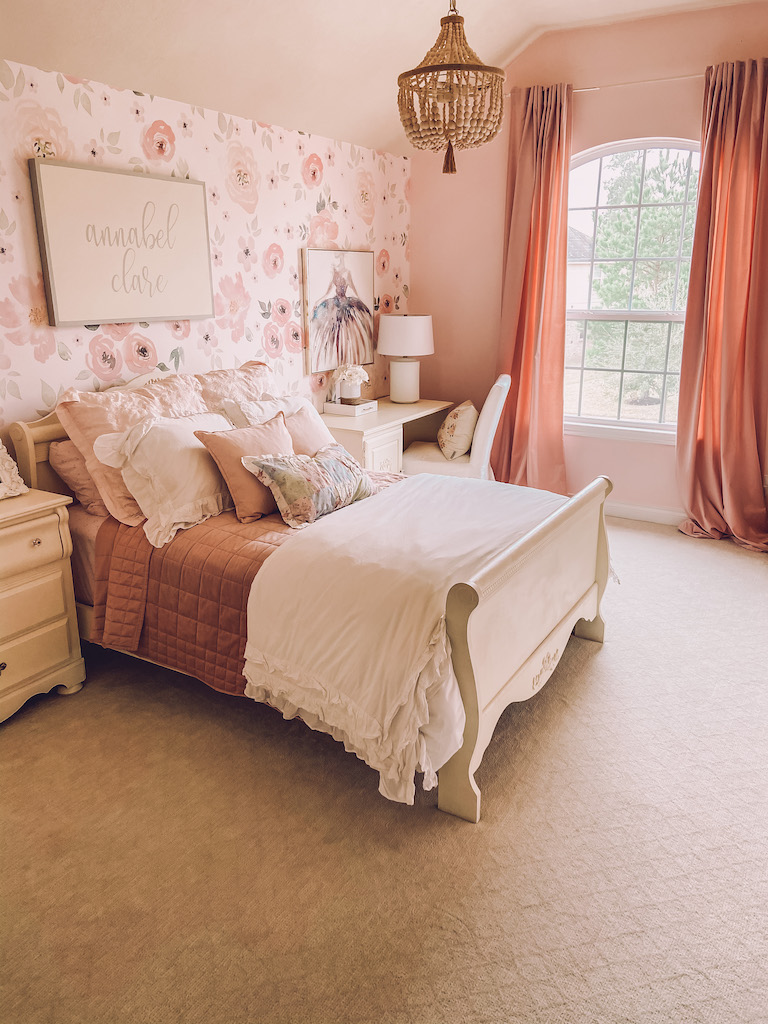 I am not going to lie, we have had our fair share of spills on this carpet over the past year, I also want to point out that I have gotten every single stain out of the carpet completely!!!!! This carpet is a game changer for busy families who don't want to worry about all the messes that happen!! We do live here…. and my kids are MESSY…. and accidents happen all of the time. But, as a mom, I worry less because I trust the STAINMASTER® brand. I know that no matter what spills this carpet will survive through it all… and that makes me one happy mamma!!!!!
If you are a busy mom and are looking for flooring that will be durable enough for your family, but also look pretty in your home, then STAINMASTER® is the best and only brand I will recommend!!!
Let me know if you have any other questions on our floors!
xoxo,