Best Tips and Tricks to Organize your Fridge
Do you have a hard time finding food in your fridge? Are your refrigerator shelves jam packed but your kids still can't seem to find a snack to eat? If this sound like your house, then the good news is that I have a few simple steps to get your refrigerator organized just in time for the school year! Today, I have created a simple list for the best tips and tricks to organize your fridge!
Best Tips and Tricks to Organize your Fridge
Clear out all expired food
Get rid of all the condiments that have an expired label. Look through the mustard, salad dressings, ketchup and more. Toss everything that has gone bad!
Clear out the fridge and wipe down all shelves and drawers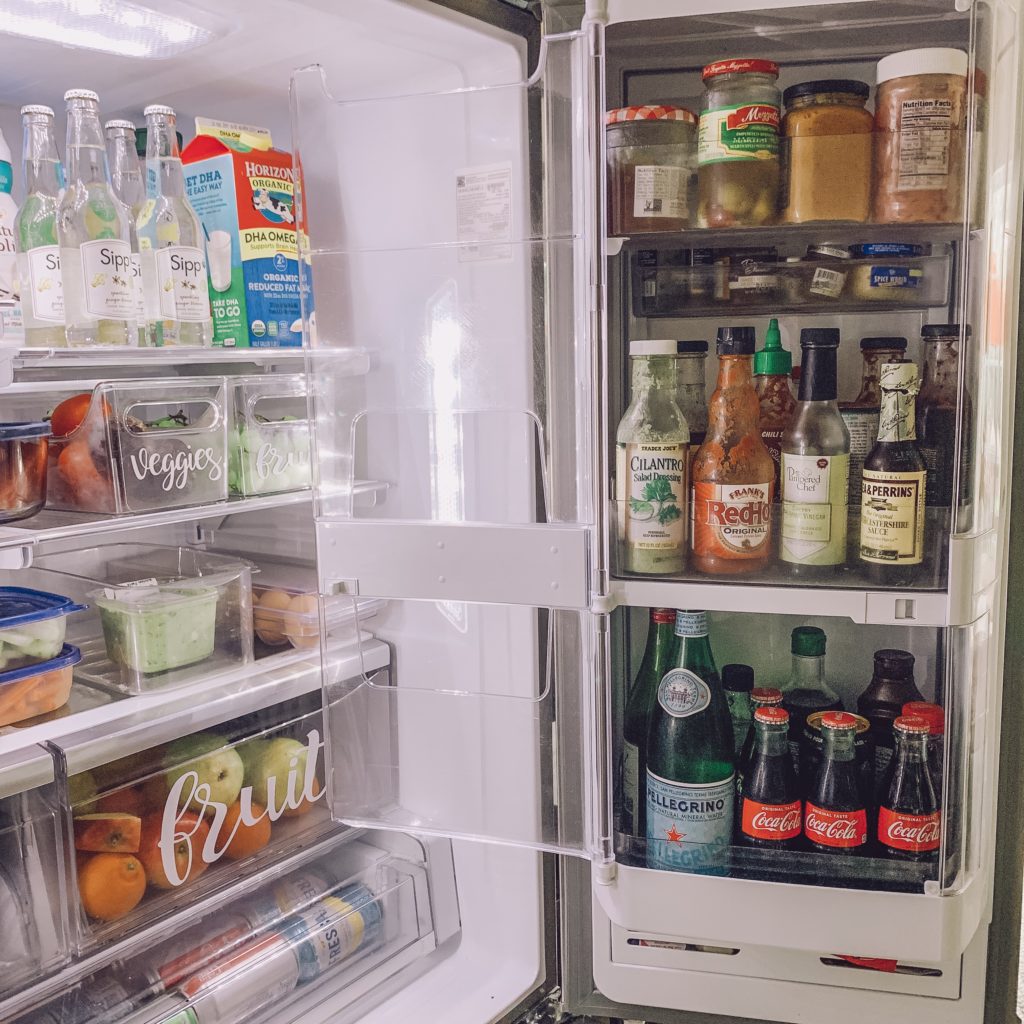 Give your fridge a good wipe down. While you're taking everything out, sort what you have in a way that makes sense to you and how you use these items (all veggies together, all spreads/dips together, all dairy together, etc).
Utilize Organization bins
There are many ways to organize a fridge, but I like to use clear containers. Not only does it keep your fridge clean and uncluttered, but you can also easily see all the items you need to stock up on before running to the grocery store.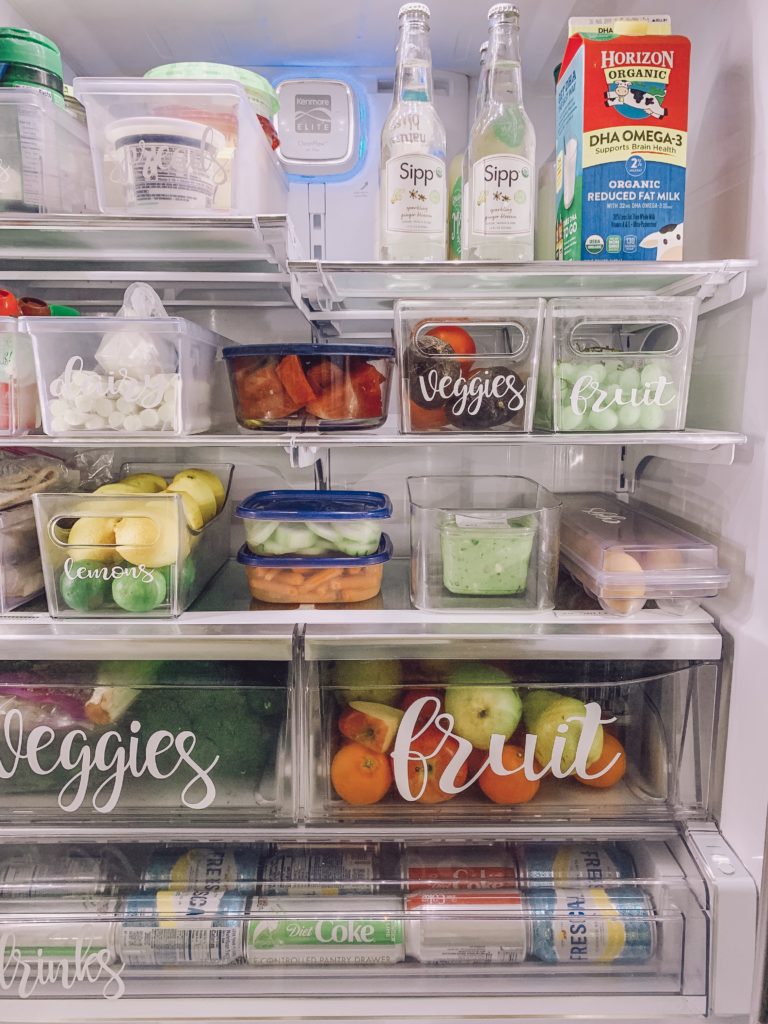 I found my containers at Walmart and Target and have linked a few for your shopping convenience.

Tip: If you have a counter depth fridge take note of how long the containers are before purchasing to make sure they fit in your fridge properly.
Label Everything
I created my labels with my Silhouette machine but I have also added some labels from Amazon that you can purchase instead.

A labeling system is an easy way to identify the contents so you're able to quickly find and put away groceries. A good label system makes it easier for your family to put groceries away in the correct spot!
Bin label examples: Deli, Dips, Spreads, Eggs, Veggies, Fruit, Dairy, Meat, Cheese, Drinks
Create a snack station
For all kid snacks create one bin for kids! This is a very easy way for you kids to find snacks! Fill up the snack bin with healthy options such as applesauce, yogurt, cheese sticks and anything else they LOVE!
Cut up all fruits and veggies in bite size pieces and put them readily available inside containers or plastic baggies.
Stay on Top of Expired or Outdated Food
On a weekly basis, Check your fridge for expired or spoiled food and toss.
Take Everything out of the box
While we think everyone should live by this rule, this is a must if you have a small fridge. Things like yogurt, applesauce, LaCroix, and other boxed goods should all come out of their original packaging before your pack them into your space. This will not only save you space, but it will ultimately make it easier to grab things on the go.
A clutter-free fridge will not only keep you sane, but it will also make you a generally more happy and healthy person. I hope these best fridge organization ideas help you to easily organize your fridge!
xoxo,
Leanna