A Modern Farmhouse Office with Removable Wallpaper
With how much time I spend at the computer it was time I tackled the office to make it a place that was not only functional, but also a place where I felt comfortable. Today, I am finally revealing my modern farmhouse office with removable wallpaper.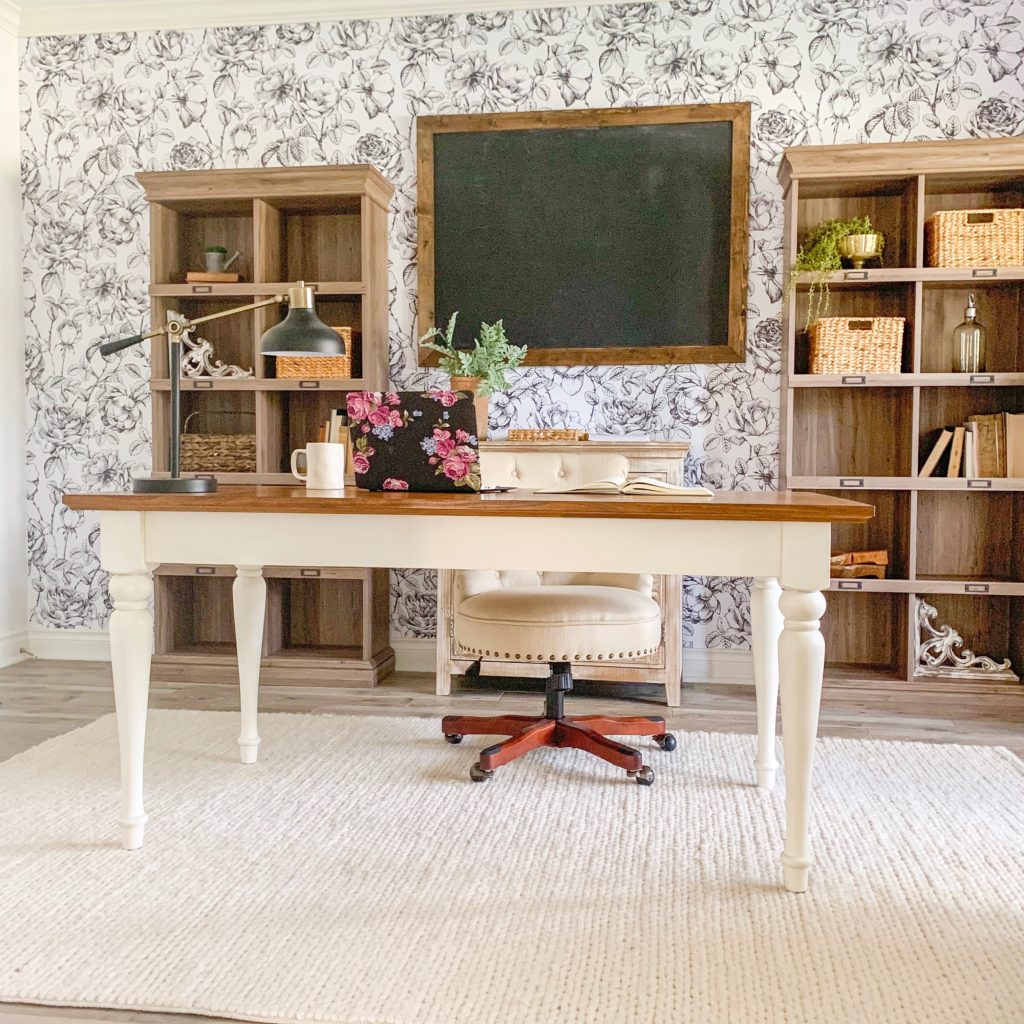 A Modern Farmhouse Office with Removable Wallpaper
Since the day we moved into this house almost 4 years ago, this office has never really felt quite finished. But I did buy this amazing large farmhouse desk. It was as one of my first (and probably only) purchases from Pottery Barn.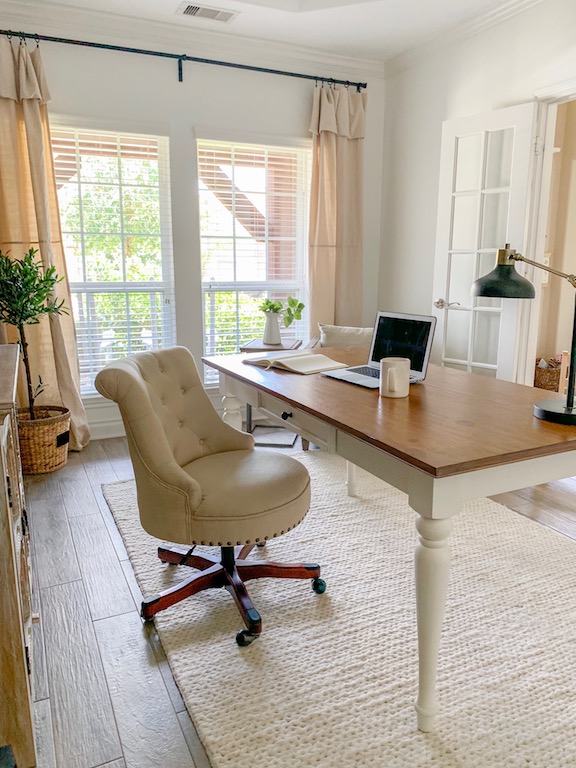 At the time, I had not yet started to blog but I knew that I wanted a big desk in the center of the room. I also was looking for a furniture piece that would provide more storage along the back wall.
I found these incredible bookcases at a great price from Walmart and they are just what I was looking for. The bookcases are a great way to add decor to your office while also being functional. In the baskets I keep office supplies, camera equipment, phone chargers and more. I can easily add more baskets if I need the storage. But, luckily our office has a great sized closet where I keep most of the paperwork.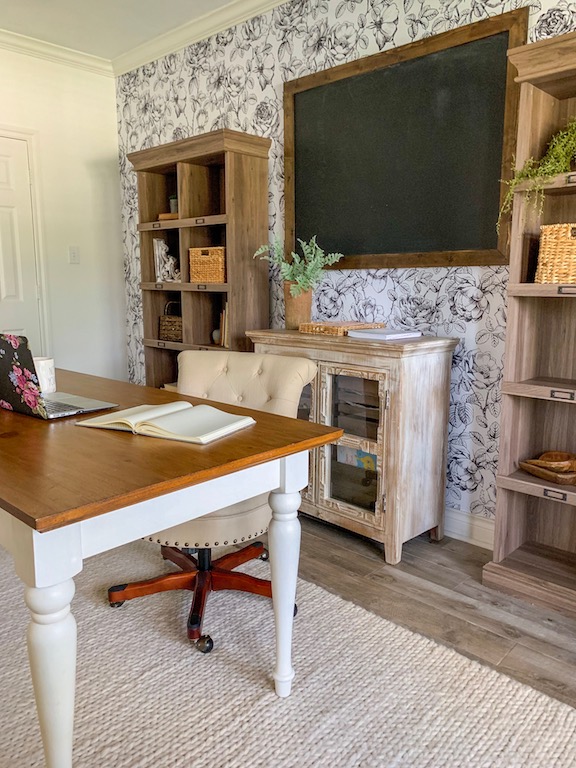 The wallpaper is the most recent addition to the office. The modern pattern mixed with the farmhouse bookcases gives this room more character. I at first was hesitant in mixing in this bold print because it is nothing like anything in the rest of my home. However, the simple installation of the wallpaper changed the entire feel of the room.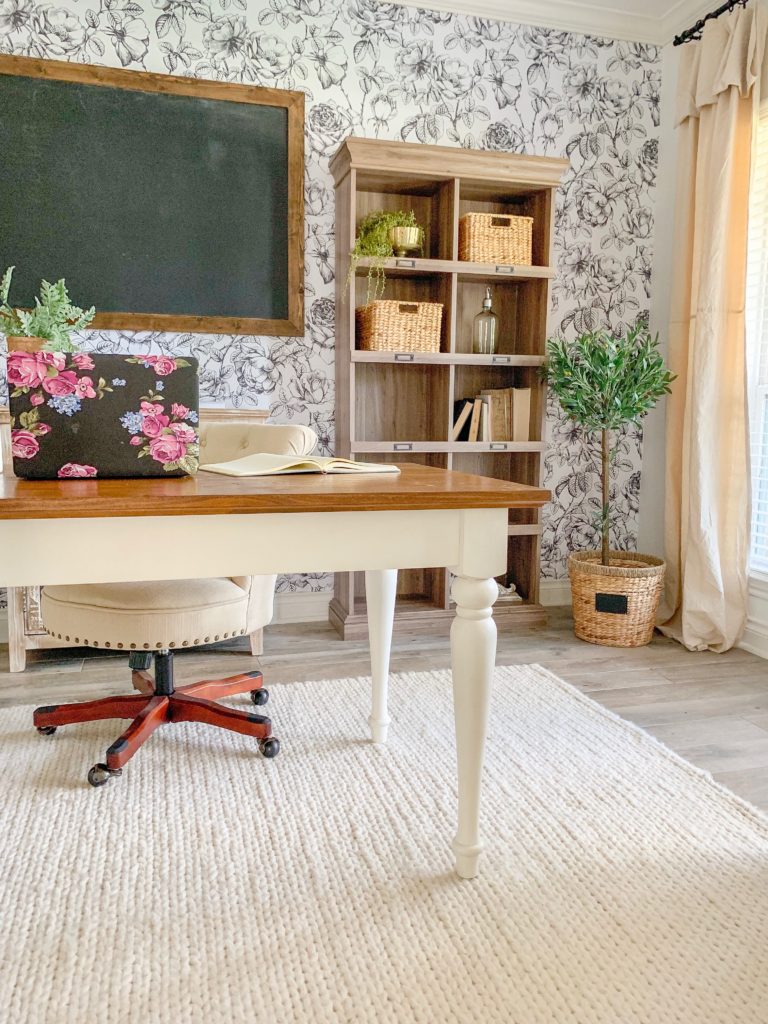 The wallpaper is from Anewall decor and is removable! You can find the black and white floral wallpaper here. The black and white removable wallpaper is made out of self adhesive vinyl and works well with any color scheme in your home.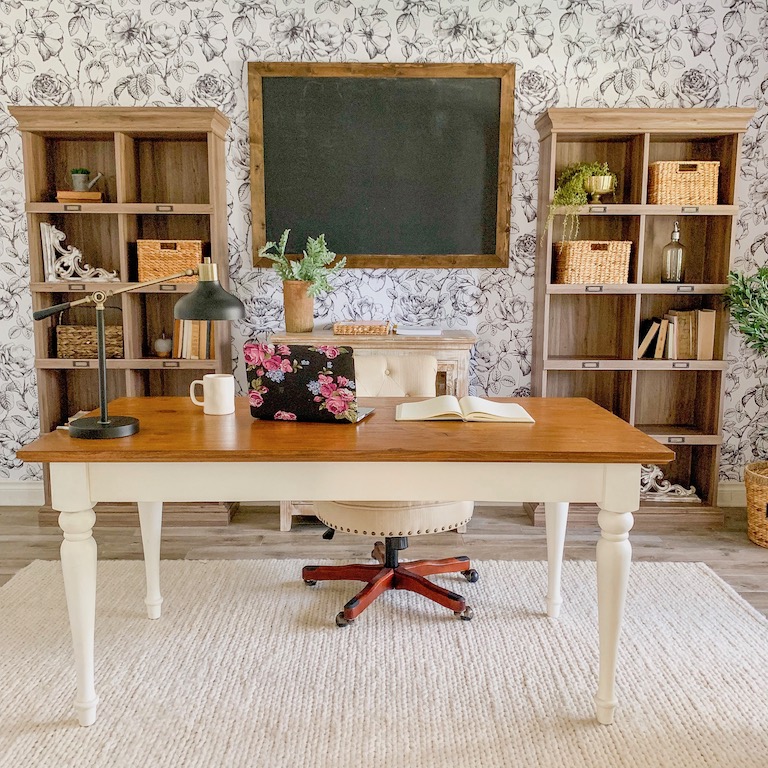 Now, I can honestly say I love to spend time in my office. To refresh a new space doesn't have to cost tons of money! Sometimes just a quick rearrangement of furniture, a new rug, or changing up decor in your home can change and entire look of a room.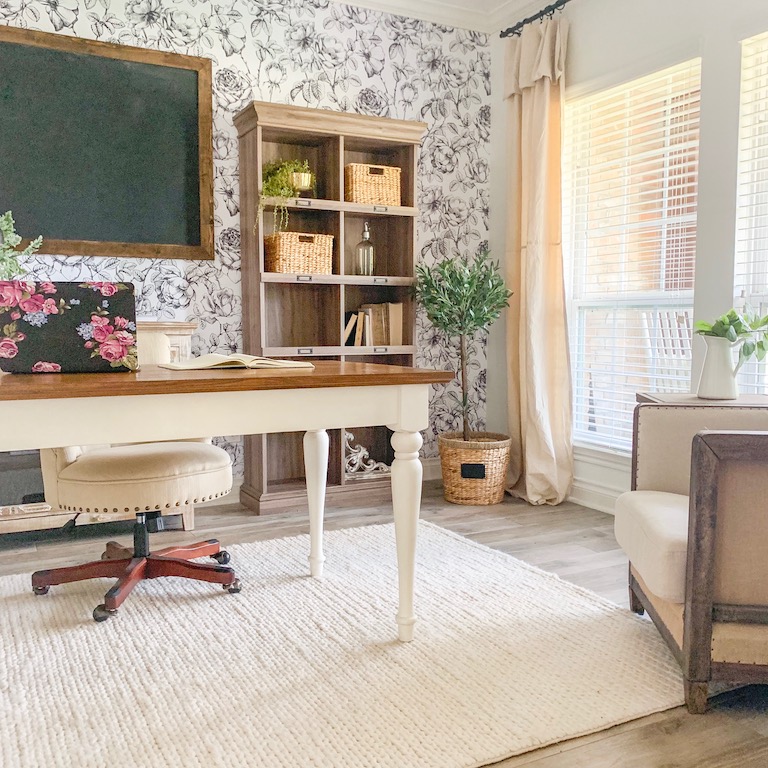 We recently refreshed our movie room with Ashley HomeStore which you can read more about here.
I hope you like the simple refresh for our modern farmhouse office!
Until next time!
xoxo,
Leanna
I added a few links for your shopping convenience!