Sharing is caring!
I made these super easy DIY Donut Hole Arrows for Olivers First Birthday party. The theme of the party was Wild One and was at 9am so these were just perfect! The kids LOVED them! But, who doesn't love donut holes in the morning?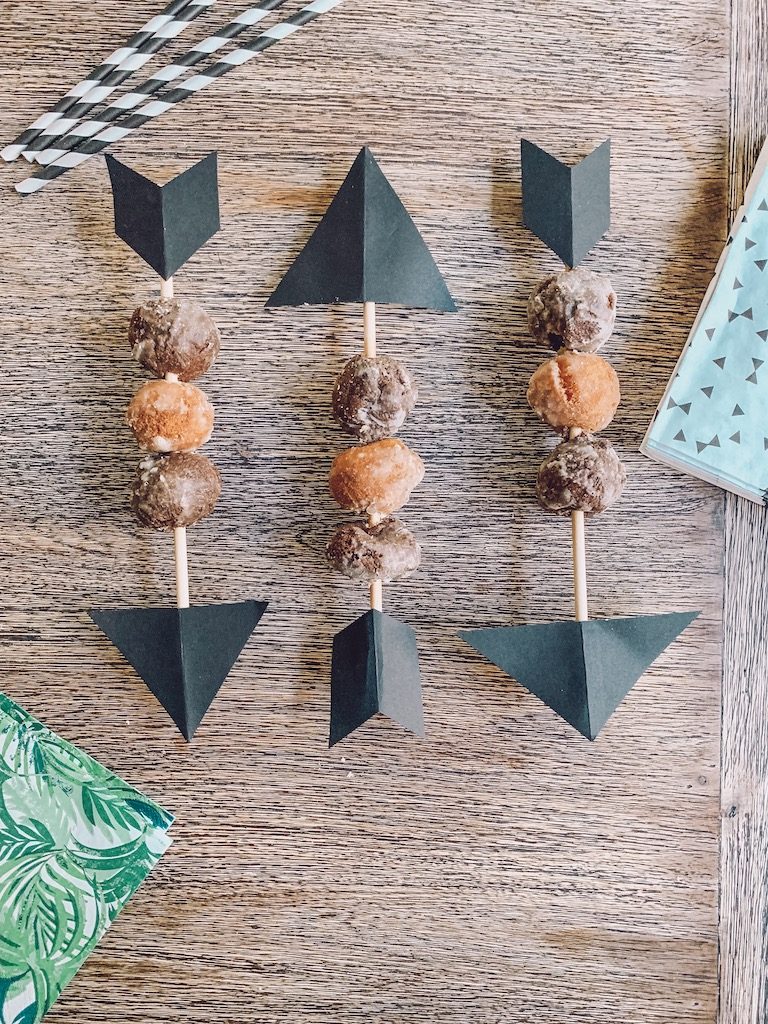 These would also be cute for a valentines day party or treat! Instead of using black card stock, use pink or gold glitter card stock! I will definitely be making these again come February!
You can also skewer on any food you choose! If you wold like to choose a healthier alternative, use grapes and cheese!
DIY Donut Hole Arrow
MATERIALS
card stock
Scissors
Pencil
Hot glue gun
Donut holes or other treats
STEPS
Create a template for an arrowhead and tail with heavy card stock.
Trace the templates on the back of your card stock of your choice. Trace 1 tail and one head per wooden rod.
Carefully cut each shape.
Start with the arrowhead. Line a bead of hot glue on one side of your arrowhead and press onto the wooden rod.
Place your donut holes on the skewer. I put three on each one but you can choose to use more per arrow.
Follow step 3 again but with the arrow tail instead.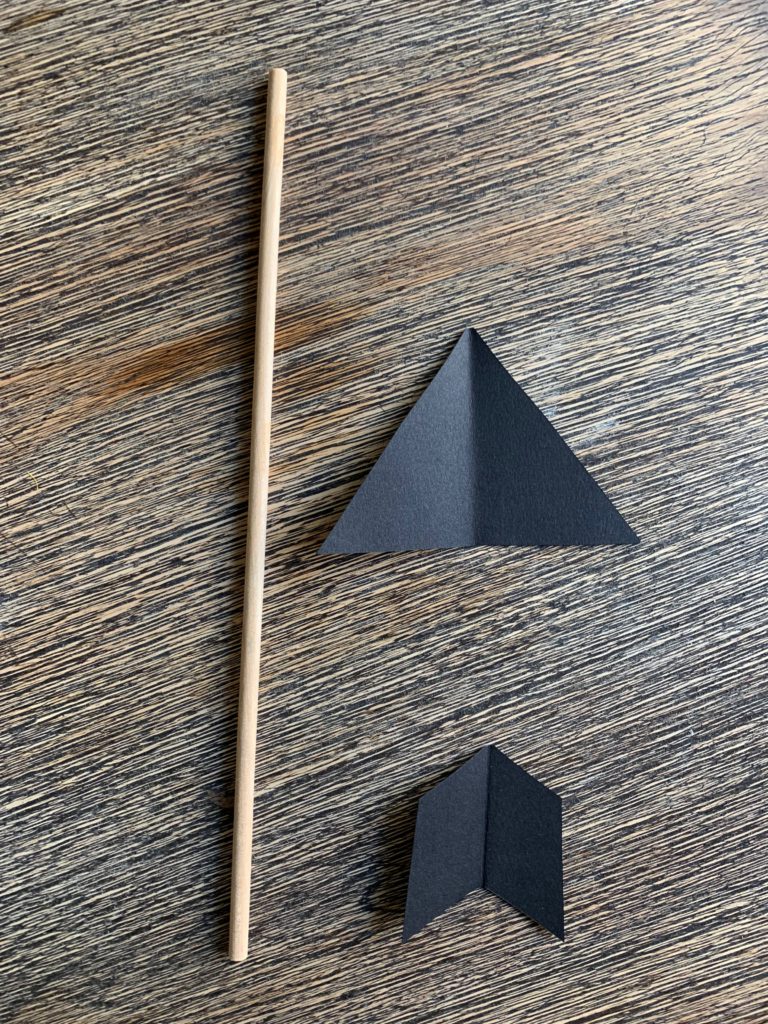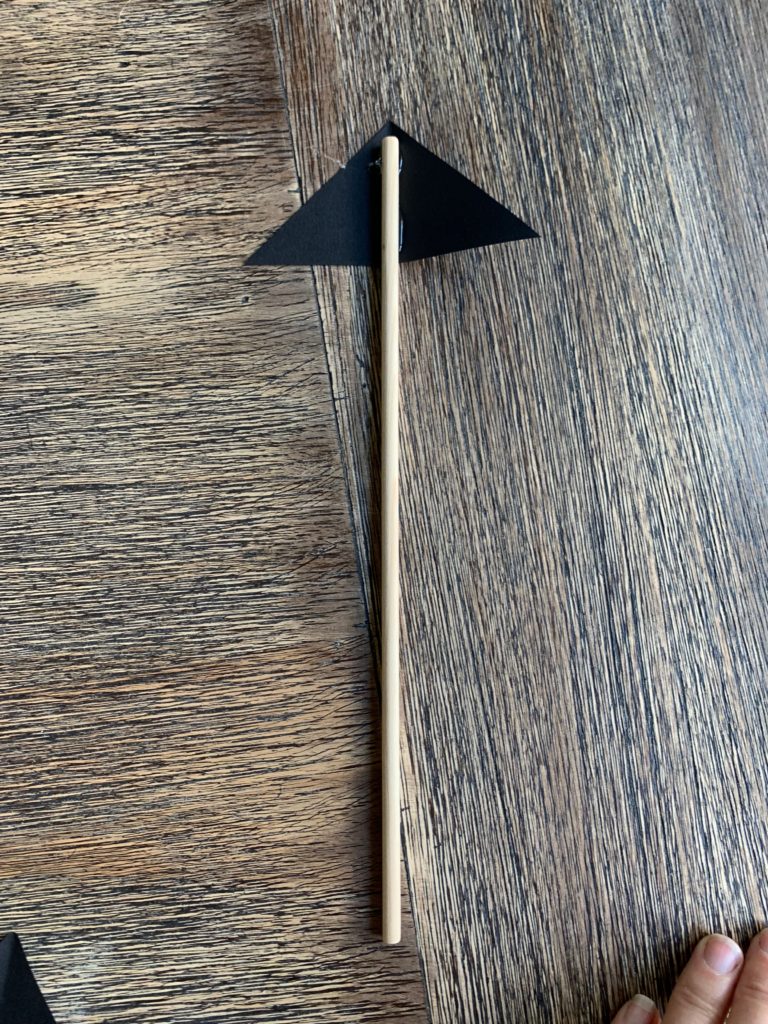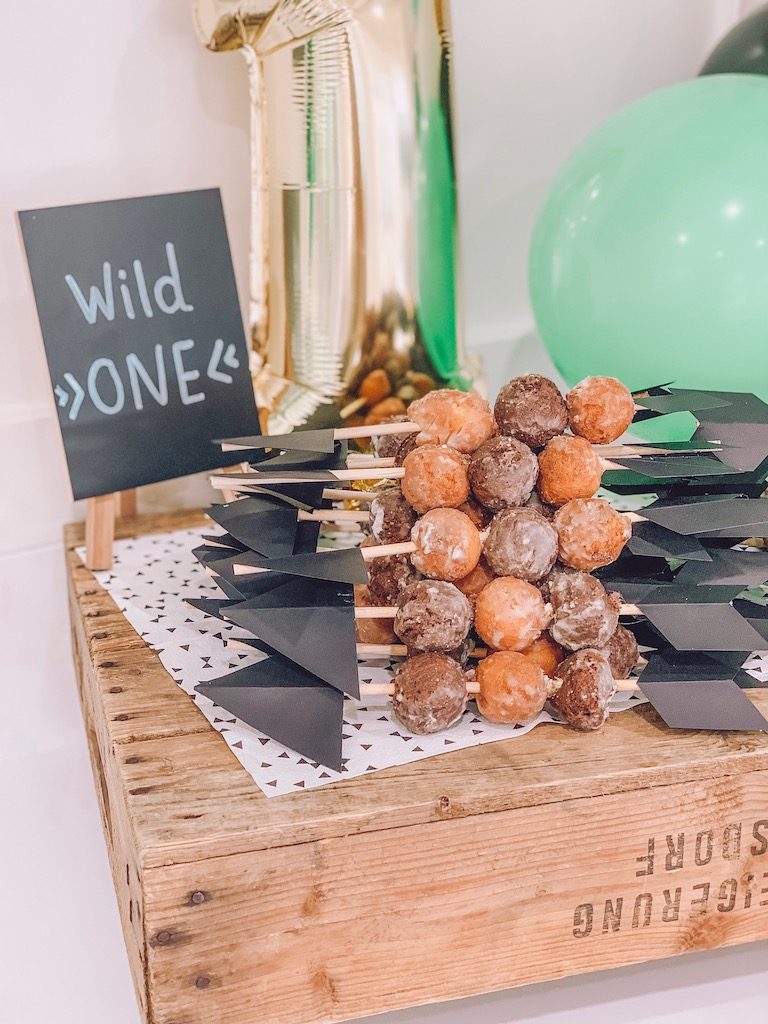 I hope you enjoyed this easy tutorial on how to make DIY Donut Hole Arrows. If you want to see pictures from Olivers Wild One first birthday party click here.
xoxo,
Leanna