Easy Succulent Dirt Cups for Kids
Did anyone else LOVE dirt cups as a child? There is something nostalgic to me about having a dirt cup! Dirt cups can be used for so many different occasions but we made these easy succulent dirt cups today for earth day.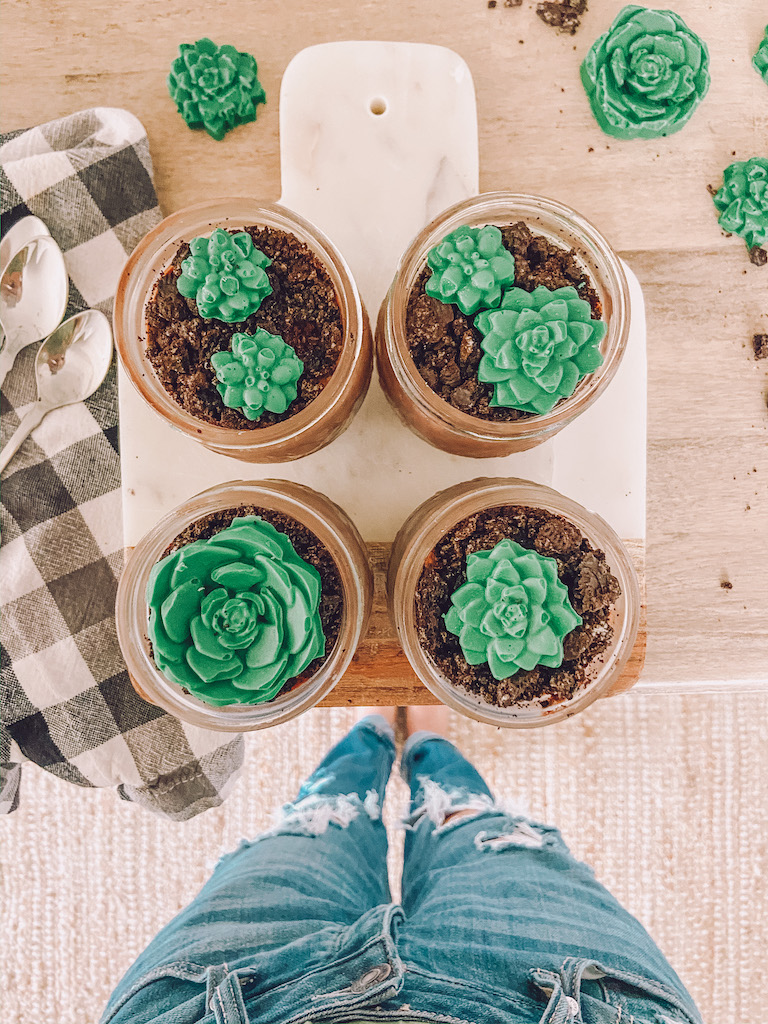 Earth day is a great opportunity to teach our children about the importance of taking care of mother earth. We spent the day talking about ways we can contribute to making the Earth a beautiful place. On our list on things we can do this week are planting flowers, using these DIY seed bombs, picking up garbage around our community, and releasing butterflies (hopefully they will be ready).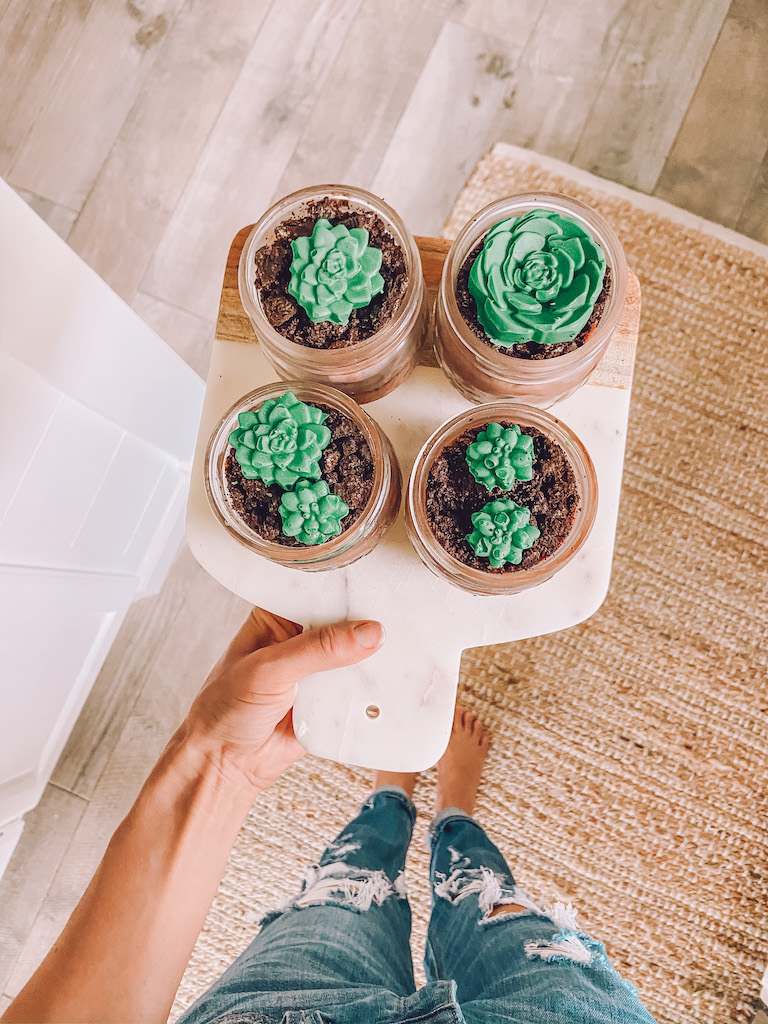 These easy succulent dirt cups were the perfect treat to end the day! You can make these with store bought pudding cups or make chocolate pudding pudding mix. Dirt cups are traditionally made with gummy worms but I saw these cute succulent molds the other day and knew they would be a great addition!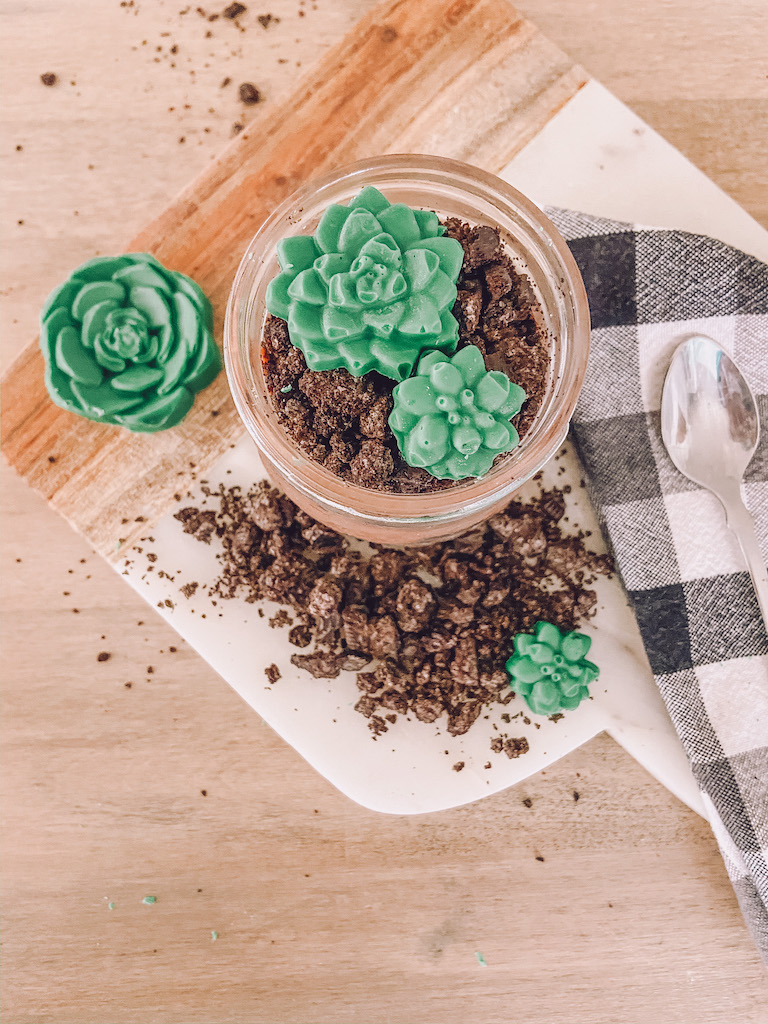 Ingredients
1 Chocolate Pudding Mix
3 Cups of cold milk
Oreos
Gummy worms
Green chocolate Melts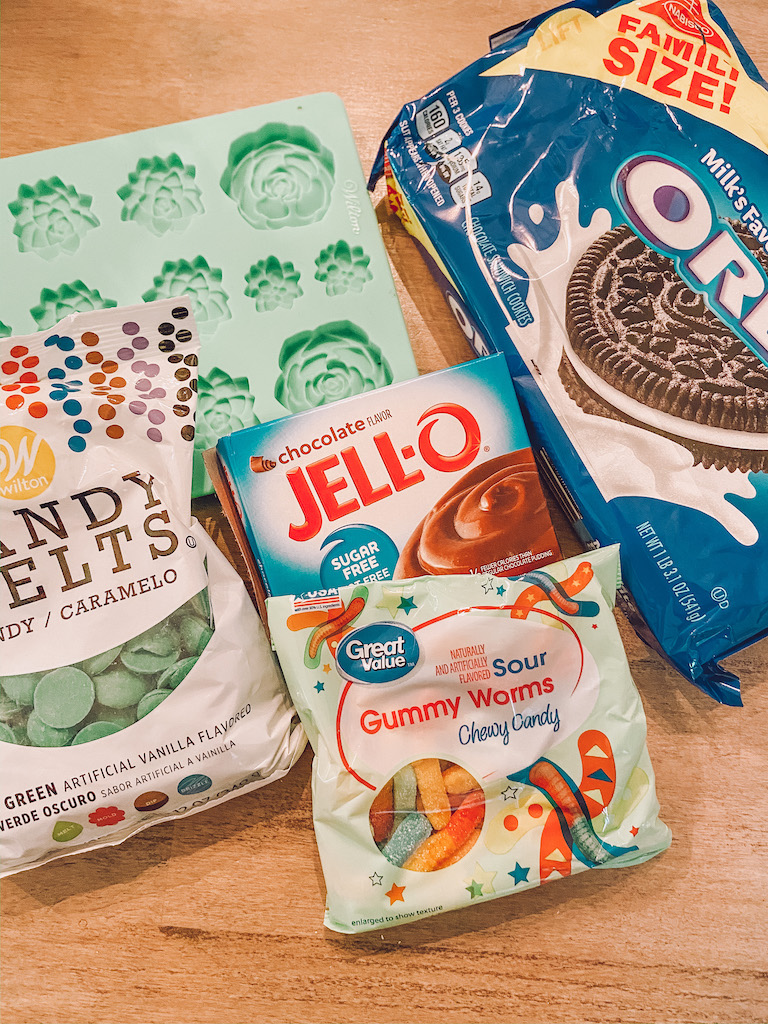 Directions
1: Make the chocolate pudding according to the pudding directions
2: Crush about 15 OREOS
3: Fill each mason jar alternating the pudding and OREO crumbs
4: Melt the Green Chocolate melts according to the package directions
5: Pour into Succulent Mold and put into freezer for about 30 minutes or until completely frozen.
6: Top dirt cups with Succulents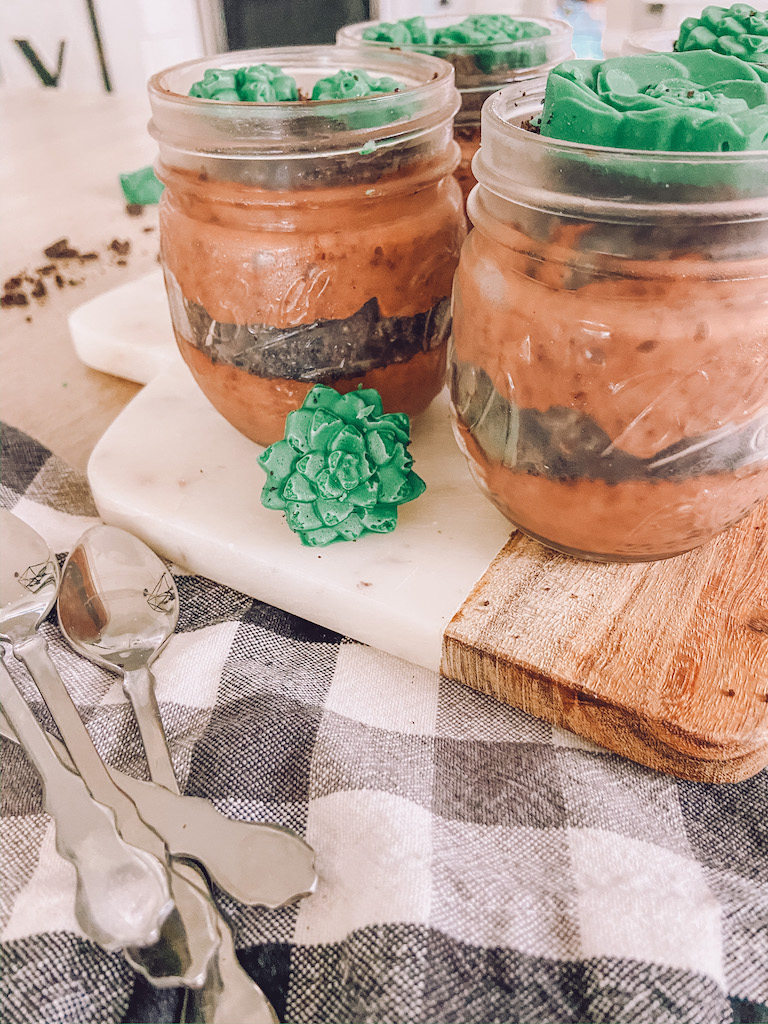 Other Fun ways to use Dirt Cups
Easter Dirt cups with orange chocolate covered strawberries as carrots
Halloween Dirt cups with Vanilla Wafers as Tombs and candy corn pumpkins
Construction themed birthday party with a small toy digger on top
Dinosaur Dirt cups with candy gummy dinosaurs
Add Baileys Original Cream to the chocolate pudding for an adult twist! (use 1 cup Baileys and 2 cups milk)
These dirt succulent dirt cups were such a hit I think they will become an annual Earth Day tradition at our house!
They would also be super cute for a baby shower or bridal shower dessert!