Bird Feeder Ornaments for Kids: DIY
Earth Day came and went but we are still doing a few fun Earth Day activities. Today we made these easy DIY Bird Feeder Ornaments and the girls can't wait to watch the birds in our backyard. There was something so special this week about sharing with the girls how we can help take care of our Earth. They were both so excited to make these for the birds, and I hope we can all catch a few birds eating from these cute bird feeder ornaments!
If you are looking fo more Earth Day Activities or some fun spring activities for kids check out these DIY Seed Bombs or these easy Dirt Cups.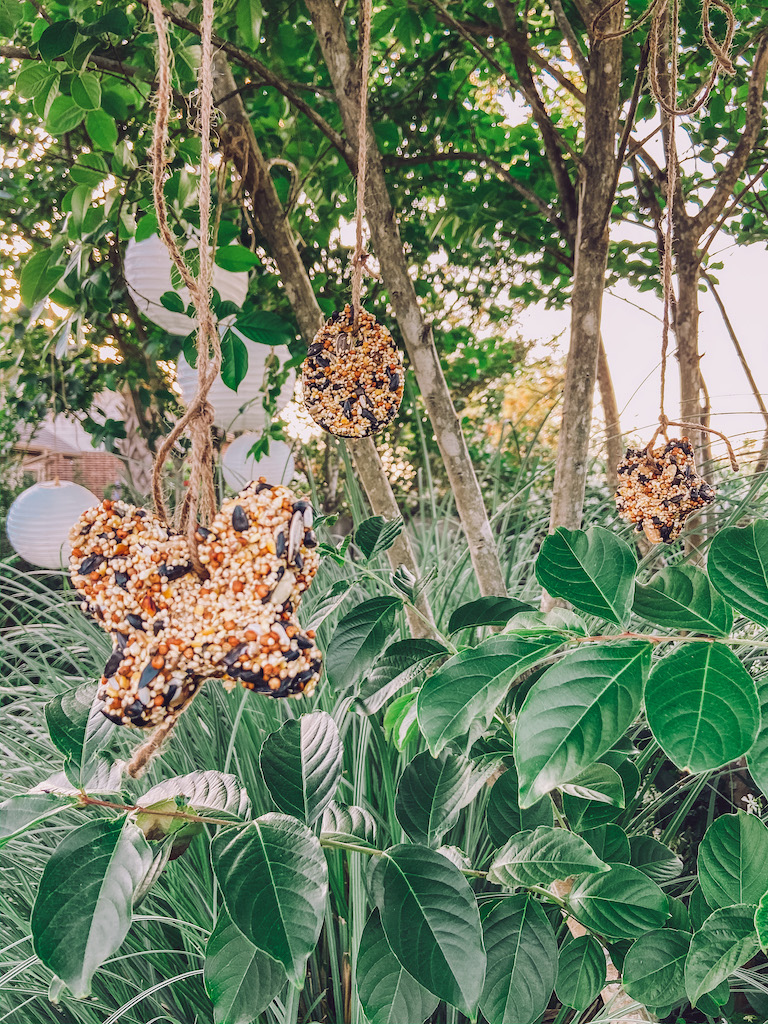 This recipe only takes a few ingredients and hopefully you have them at hand, but if not, make sure you add them to your next grocery list!
How to Make Bird Feed Ornaments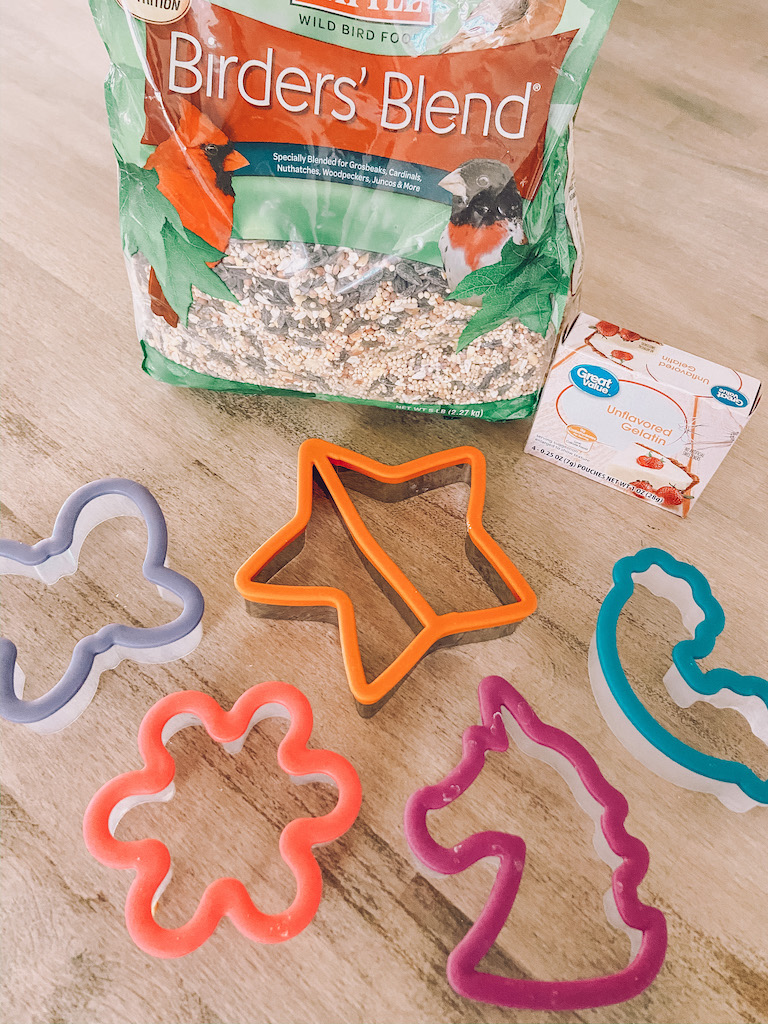 You will need:
4 cups of Bird Seed
1 box of clear gelatin (4 packets)
cookie cutters (about 6-8)
Parchment paper
baking sheet
Boiled 1.5 cups of Water
Small wooden dowels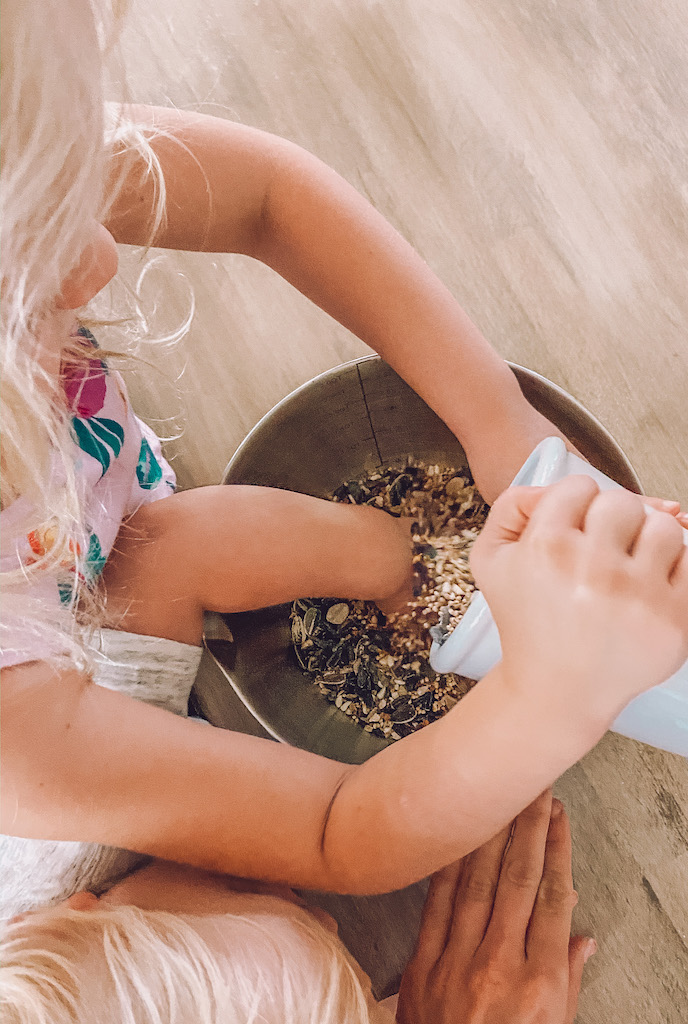 Directions:
Step 1. Start by boiling the 1.5 Cups of water
Step 2. Once the water is at a full boil, add 4 packets of gelatin. Mix until the clumps are gone.
Step 3: In a separate bowl, add the 4 cups of bird seed. Add the boiled water and gelatin mixture. Stir to combine
Step 4: Lay out the parchment paper on top of the baking sheet
Step 5: Add the cookie cutters on top of the baking sheet. Pour the bird seed mixture into the cookie sheets
Step 6: To make a hole for the string, use a wooden dowel and poke through the ornament. Make sure it goes through the entire ornament.
Step 6: Put in fridge for 1 to 2 hours or until mixture has harden
Step 7: Remove ornaments from cookie cutters carefully and add string.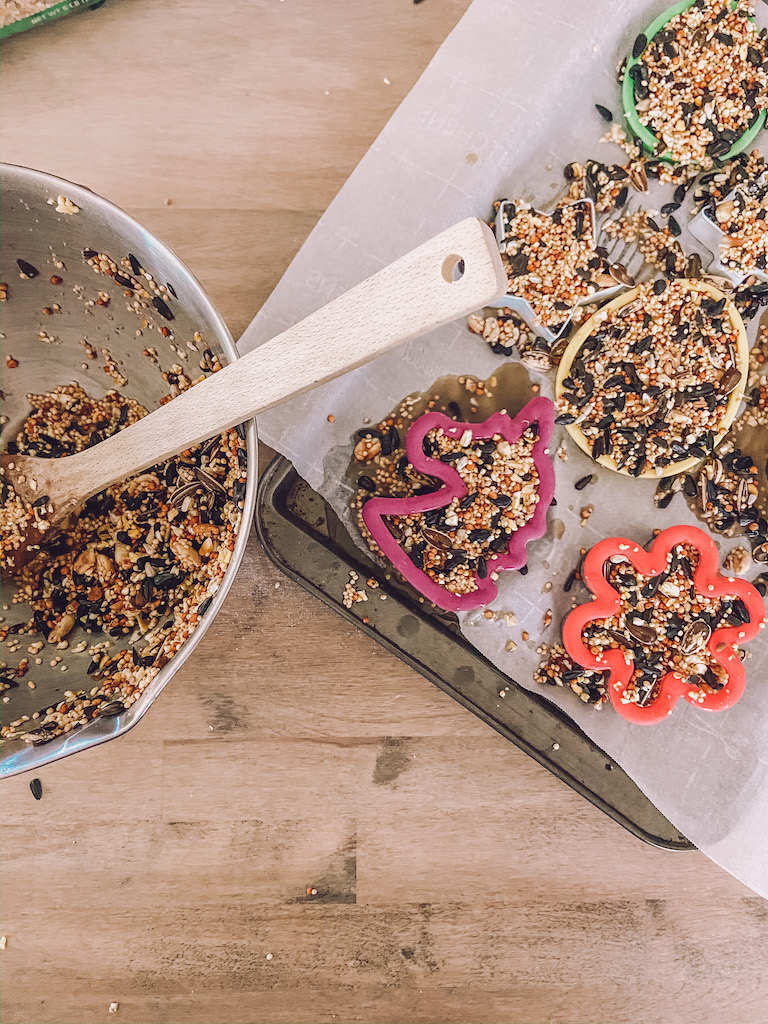 These bird feeder ornaments turned out so cute and they look pretty hanging from the trees in our backyard! Oh I can't wait to see the birds come by in the morning!