Sharing is caring!
An easy Valentines Day set up with heart shaped balloons to celebrate your best girlfriends! What would we do without our besties??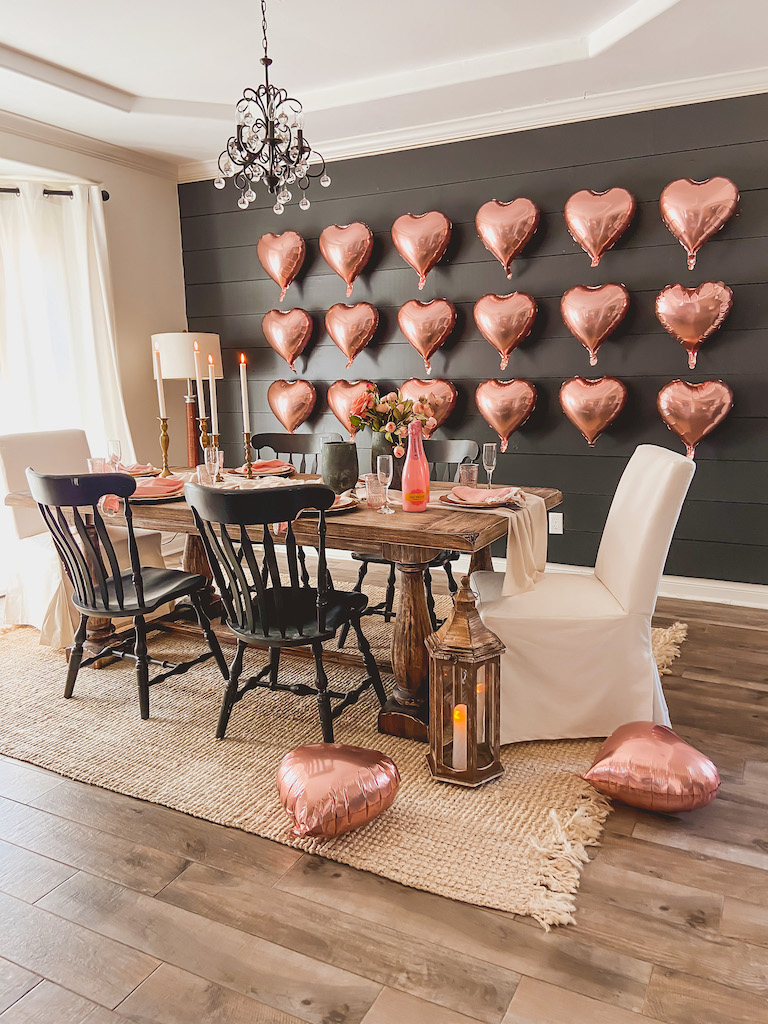 I love any excuse to have a party, and Valentines Day is no different. Valentines Day is really for the girls.. am I right? So I put this fun little event together for my besties!
I really don't know what I would do without my best friends. I feel like as I get older I appreciate the true value of friendship. We do life together, from carpools, to playdates, wine dates and celebrations…. finding a great group of friends is such a gift.
To celebrate our friendship I threw together this cute little tables-cape where we could spend the night chatting away over heart shaped appetizers and pink cocktails.
The Galentines Day Party Set Up
I found an adorable picture on pinterest that used these heart shaped balloons and knew they would be just perfect on this dark shiplap wall.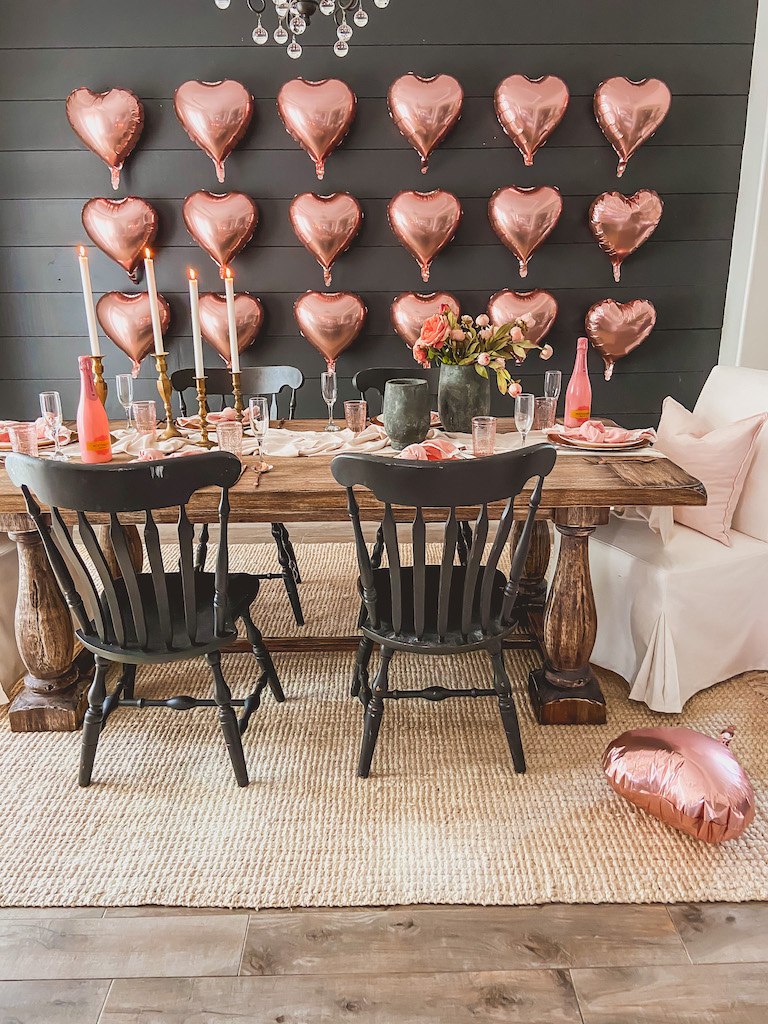 These balloons are from Amazon and I attached them to the wall using command strips. It was so simple and made such a big impact!! How cute would this be for a bridal or baby shower??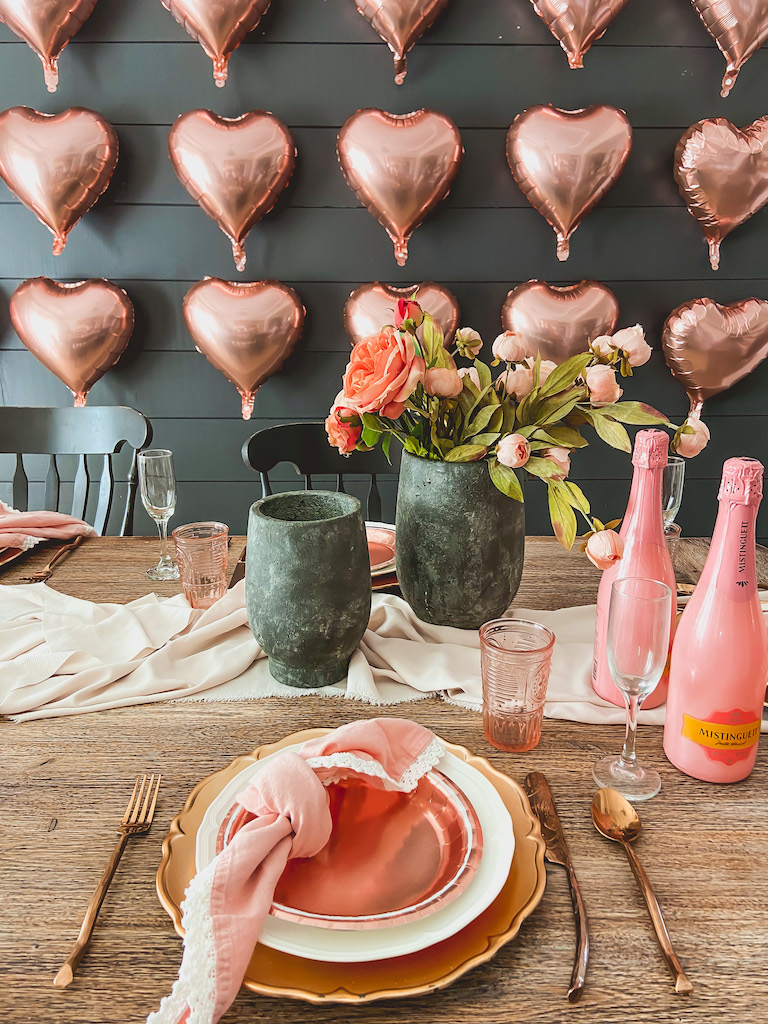 There is NO shame in using paper plates… especially when they are cute!!
To make the table a big more fancy I used rose gold charger and silverware that are both from World Market.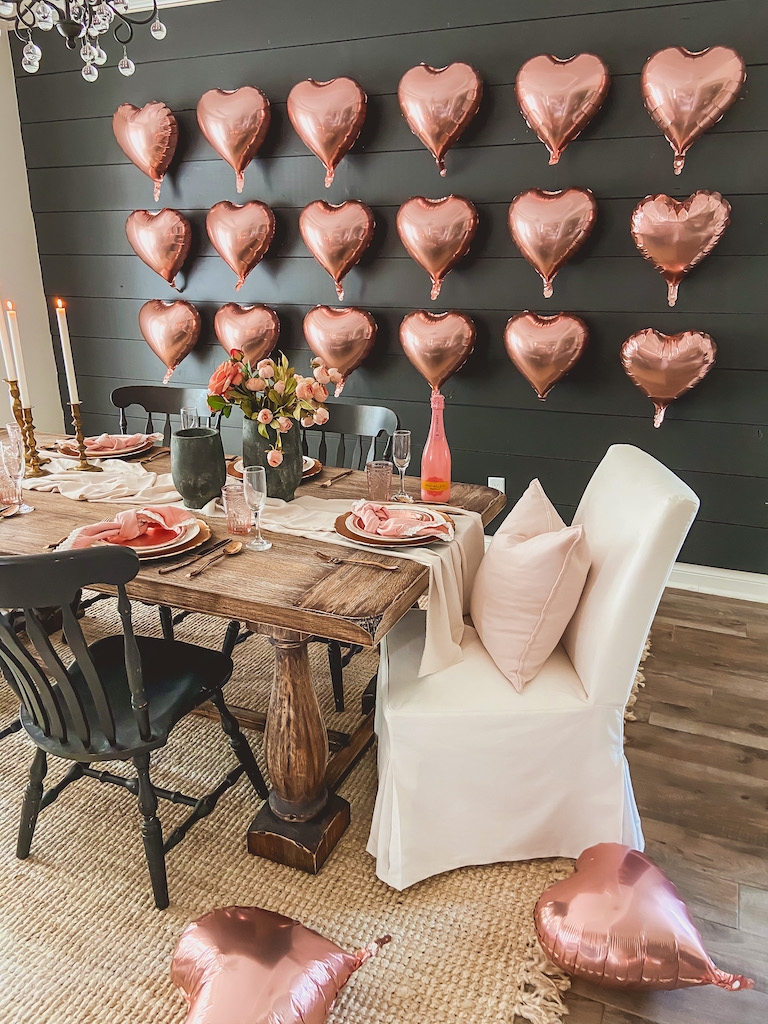 I added a few candles to the table and a simple pink flower arrangement.
I utilized the things I already had in my home to create this entire table! Although I used faux flowers, real flowers would have been much prettier!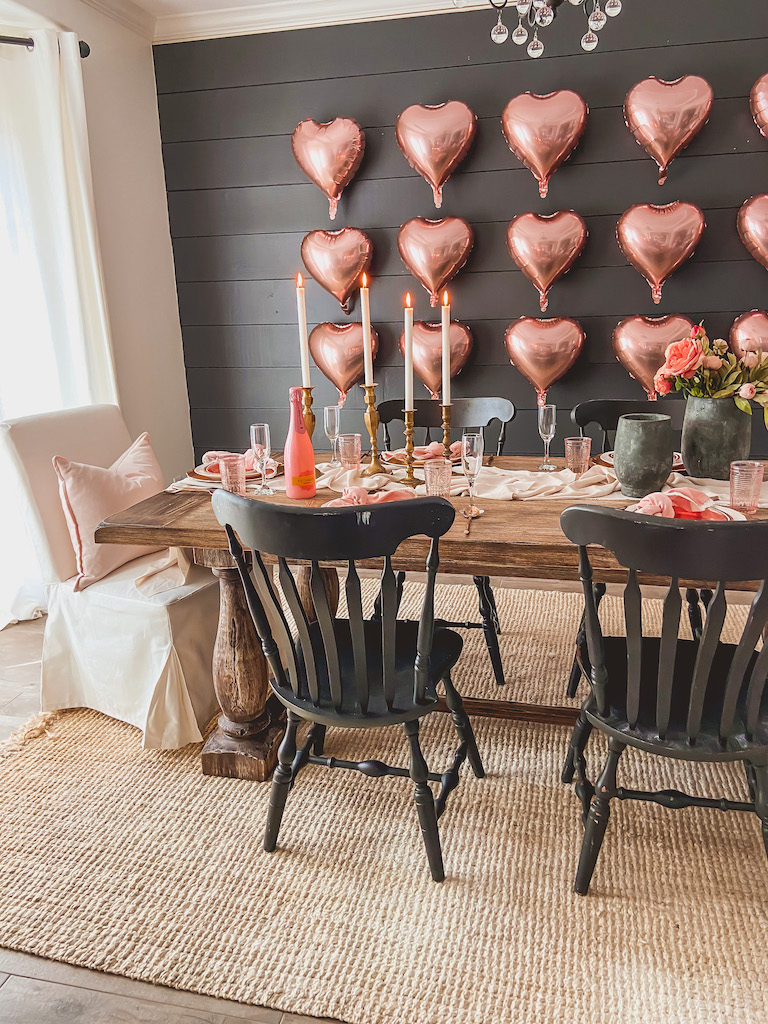 Shop the Set up Below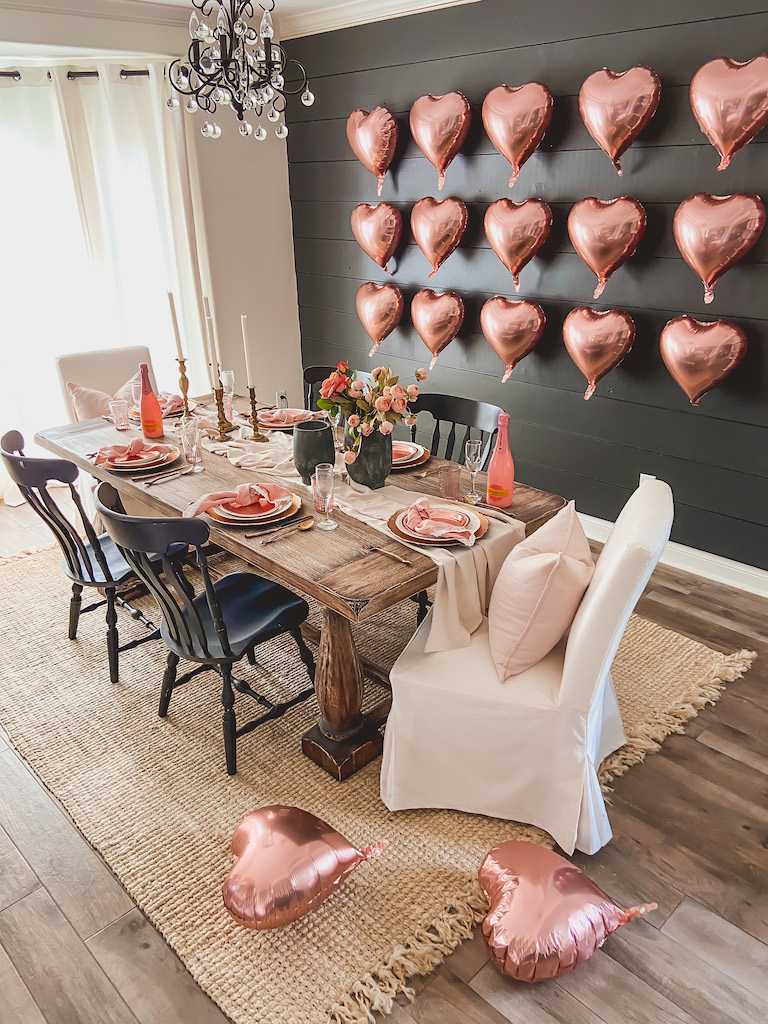 Easy Valentines Day Ideas
If you are looking for more valentines day table ideas make sure you check out this table I created a few years ago! It was definitely one of my favorite concepts!
I will be putting together a Valentines Day dessert board next week but I have a few other Valentines Day ideas below:
Easy Air Fryer Heart Pop Tarts
Air Fryer Heart Donuts and Breakfast Board
Valentines Day Friendship Brunch
I hope I gave you a few different ideas for Valentines Day including a simple valentines day set up!
xoxo,
Leanna