How to Easily Paint A Stone Fireplace
How to easily paint a stone fireplace to update your builder grade home. A simple and cost effective way to transform your outdated fireplace.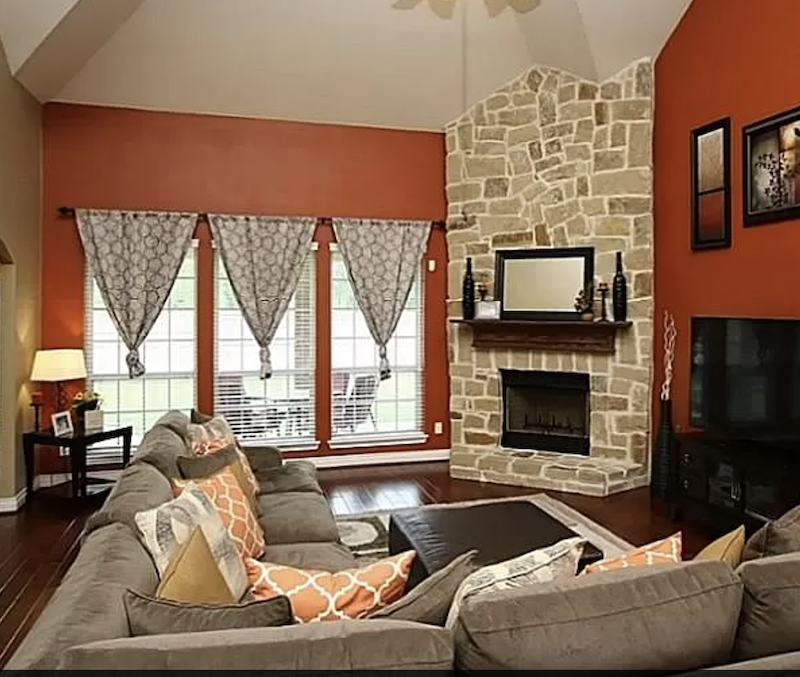 So this right here is how we bought our house.. Orange paint and ALL! Im really surprised I managed to convince Simon I saw potential … because it needed SO much work. One of the reasons why I loved this home was because of the stone fireplace and the tall ceilings. The fireplace is in the living room which is the heart of the home and I knew I could make it beautiful!!
The first fireplace makeover was one of the very first projects we did when moved in. Honestly, I was scared to touch it…. I thought I would mess it up and there would be no way to fix it. It was actually Simon who convinced me to paint it grey the first time.
A Stone Fireplace Makeover
At the time we painted it grey, we had these dark cherry floors and wanted to get rid of the brown tones in the stone. We used a watered down chalk paint by Annie Sloan, in the color Paris Grey to paint over the existing stone. We also used white chalk paint in linen white to paint over the mantel.
It made a huge difference!!!!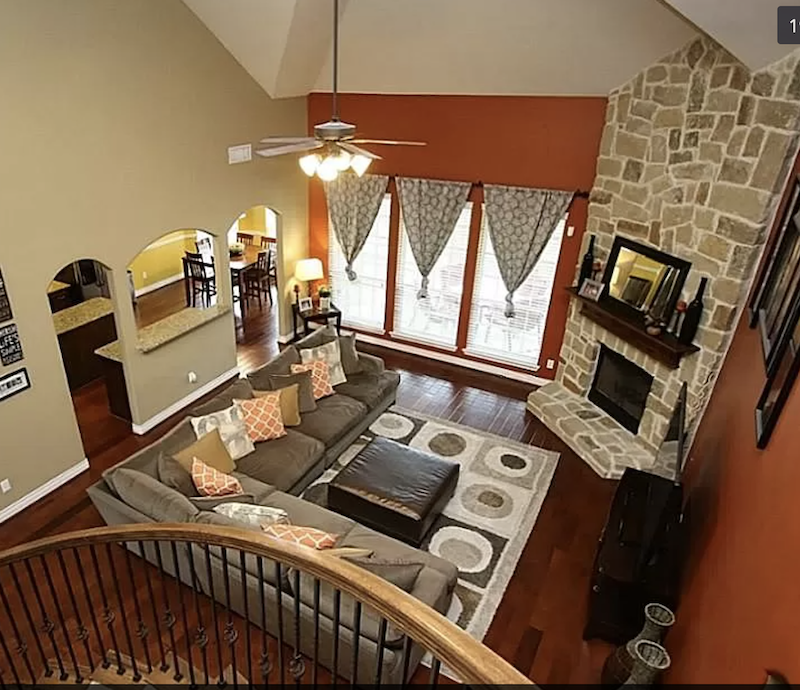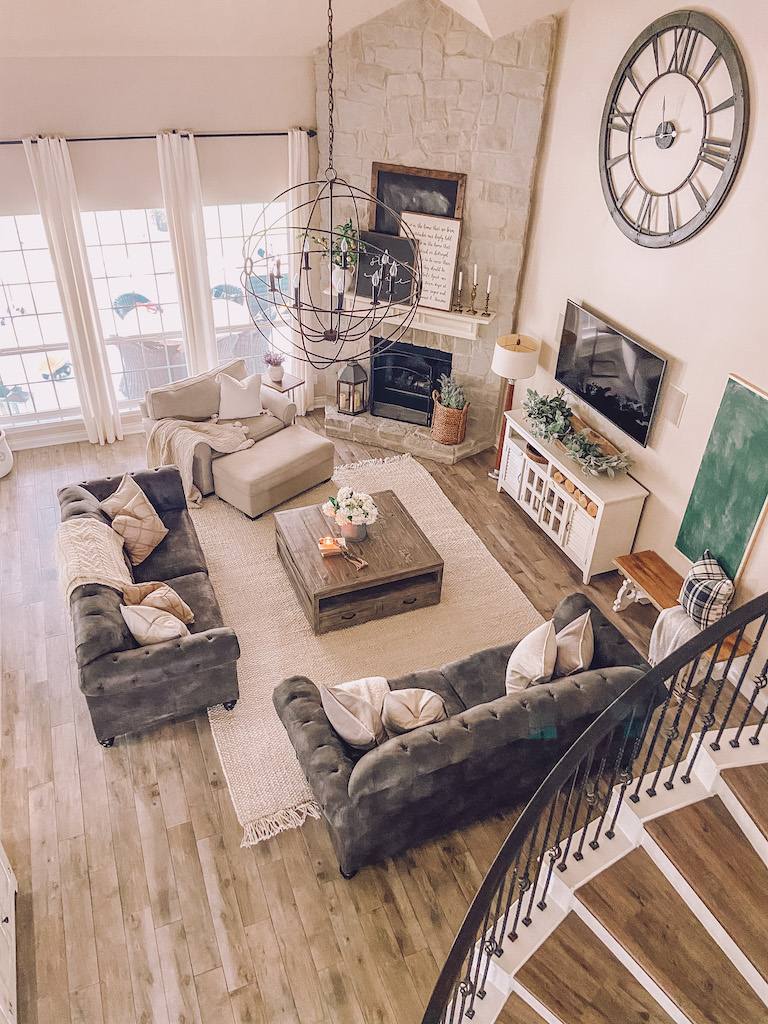 I love to see the before and after photos of our home!! It really has come along way!!
Modern Look with A White Painted Stone Fireplace
However, over the past few years my style has been evolving from a farmhouse style to more of a modern farmhouse style. Although I really liked our fireplace, I really liked the idea of painting it white.
This area of our home doesn't see a lot of natural light and the corner always seems so dark. I knew that if I painted it white it would really lighten up the entire room! However, I was so nervous once again that I would hate it and have no idea how to change it back.
DIY Wood Beam Mantle
Not only did I want to change the fireplace stone but I love the look of a wood beam mantle. A natural wood beam paired with the white stone I knew would end up looking amazing!!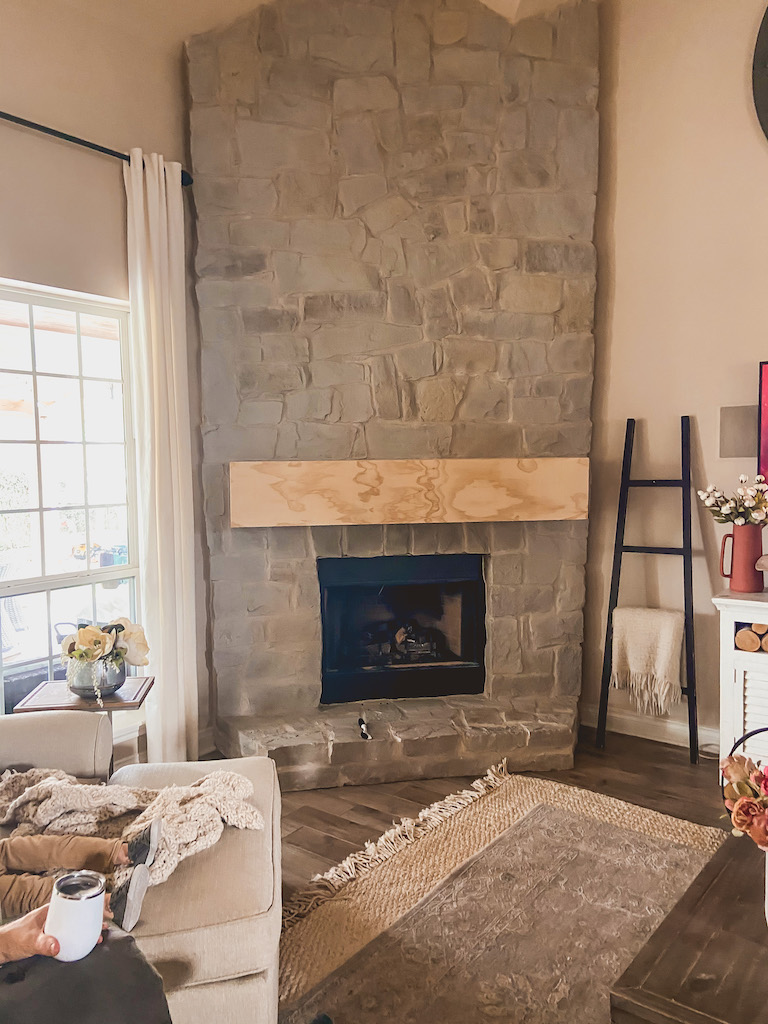 With keeping in mind costs and materials, we decided to build a DIY Faux wood mantle that fits like a box on top of the existing mantle. I promise I will be sharing the full tutorial on how to build a Faux wood beam mantle next week!
How to Paint a Stone Fireplace
All it took was one weekend and we completely transformed the look of this room. I am completely obsessed with how it turned out!
For the paint, I used a regular paint by Behr in the color Alabaster, and sheen is eggshell. I used a paint can that I had already lying in the garage, not intended to use on stone or brick. I figured that since I had already painted the stone with a grey chalk paint the regular paint would be just fine. However, if I was going to paint on existing stone I would have chosen a paint made for masonry like this Behr paint. You can get it tinted to whatever color you need at Home Depot.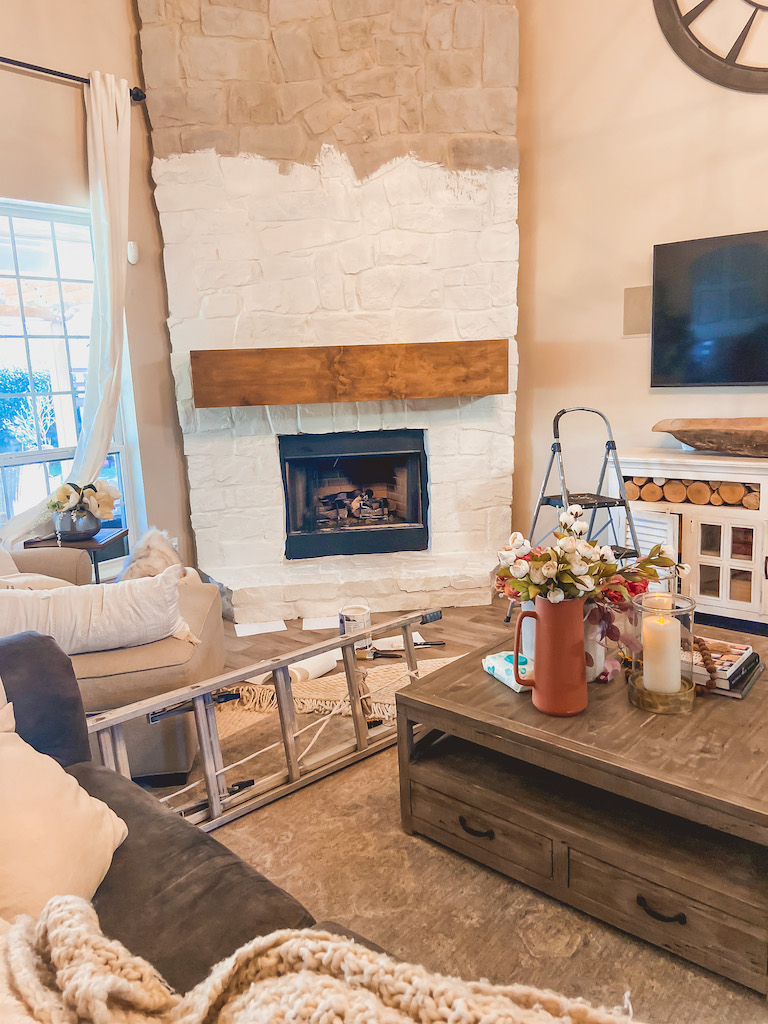 I used a big thick paint brush and applied two coats. It wasn't hard to do but my hand was SO sore!! Trying to get into all the grooves and grout was a chore for sure!
and TA-DA!!!!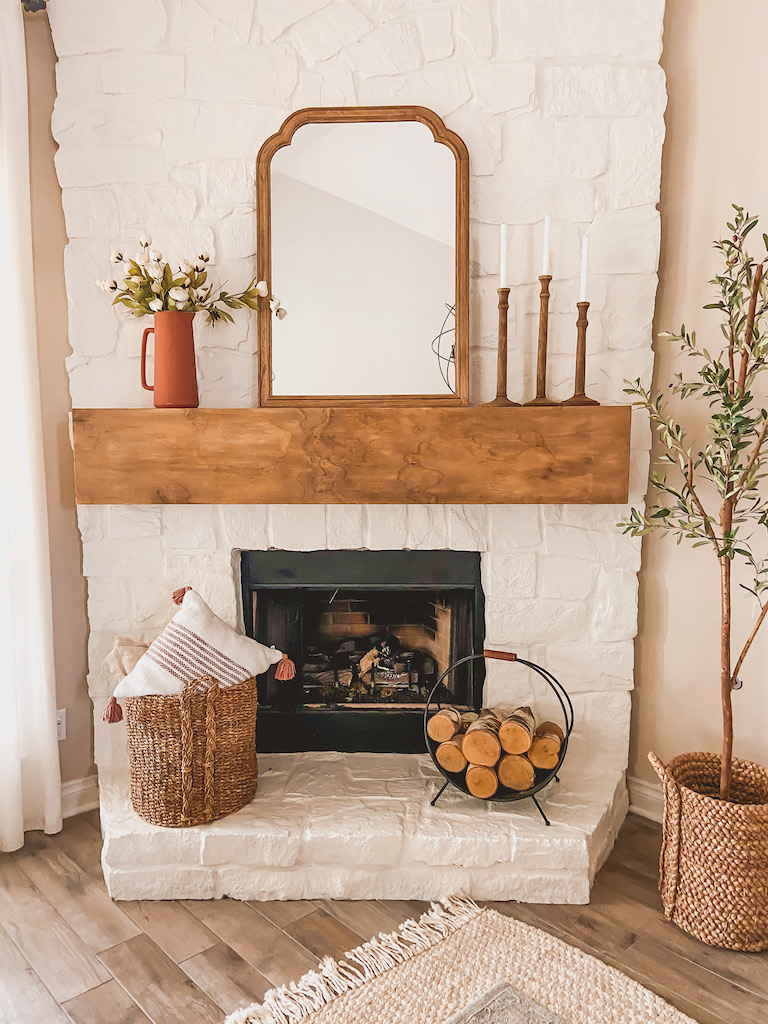 I could not be more happy with how it turned out. It feels like it should have been like this from the day we moved in!!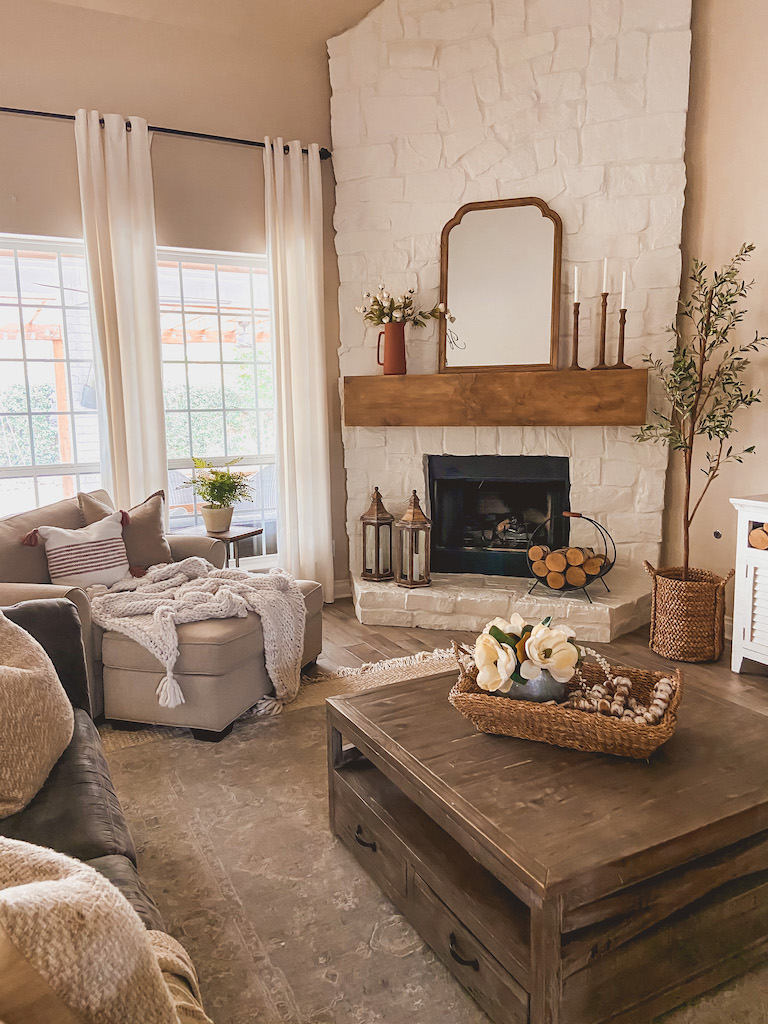 The living room is much brighter and it makes the walls look brighter too!
I keep walking past this room and pinching myself to make sure it's not a dream! Isn't it crazy what a little bit of hard work and lots of paint can do?
And one more before and after because it is just too good not to share!!!