Sharing is caring!
This easy candy corn hot chocolate recipe makes a perfect halloween treat that kids and adults will enjoy!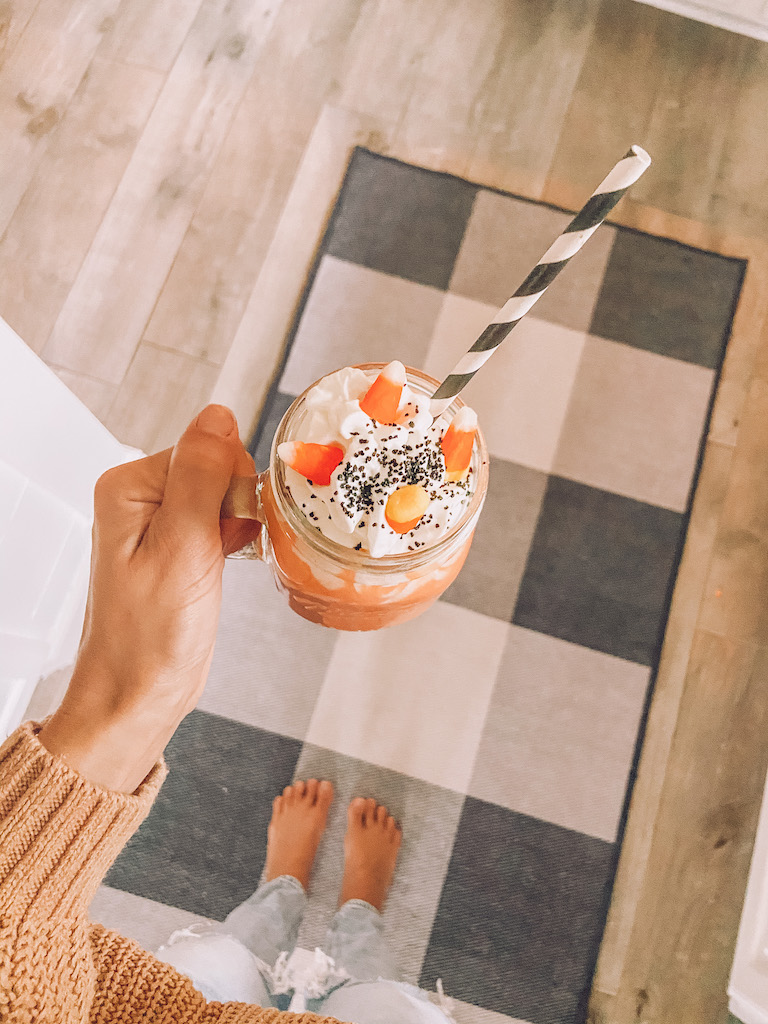 Fall is in full swing and I am trying to cram all the things in before its over!! Although it still feels like summer over here in Texas, doing fun fall activities makes it feel more like fall.
I am desperately waiting for the weather to cool off… so I can wear my cozy knit sweaters without over heating!!
This candy corn hot chocolate recipe was such a cute treat for the kids. What kid doesn't love hot chocolate?? This was the first time we tried this recipe and it definitely wont be the. last. It is perfect to serve on Halloween night after trick or treating, or while sitting around the bonfire roasting marshmallows in your backyard!
This hot chocolate is so festive for the fall and you can make it quickly on the stove or even in a crockpot.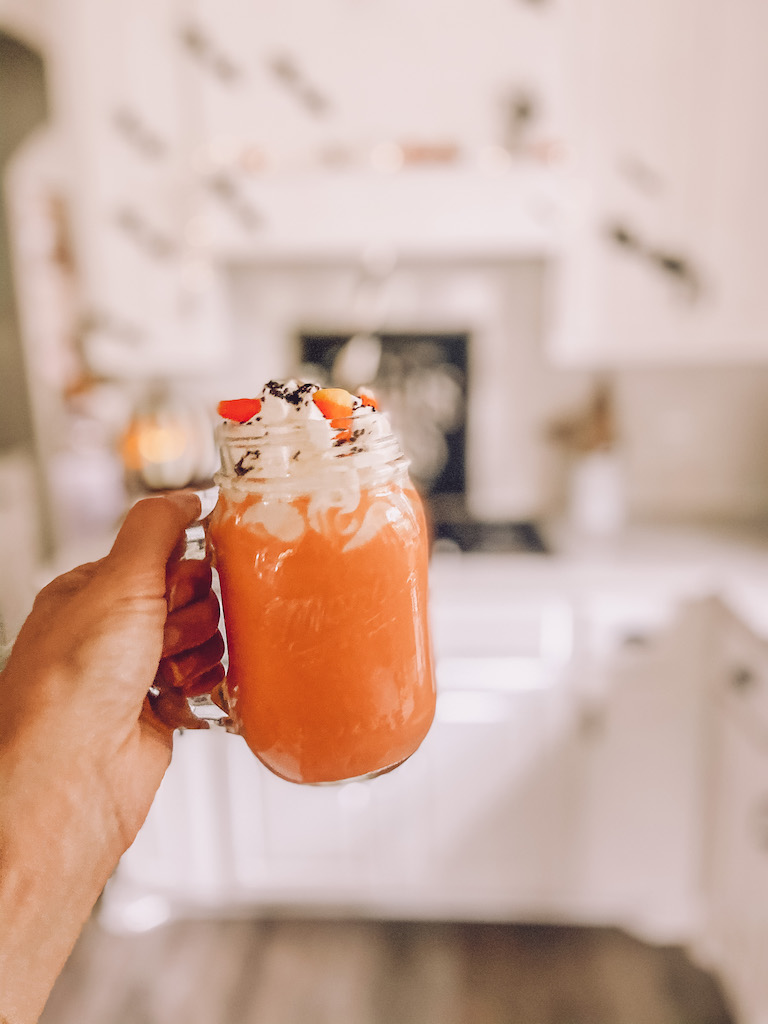 I also want to admit that I am horrible at measuring exact measurements when I do anything ( I haven't really mastered the food blogger thing yet .. haha). So, with that said…. this recipe is my very best estimate at what I used. ( I added more milk at the end to make it less thick). You really can't mess up hot chocolate….. can you??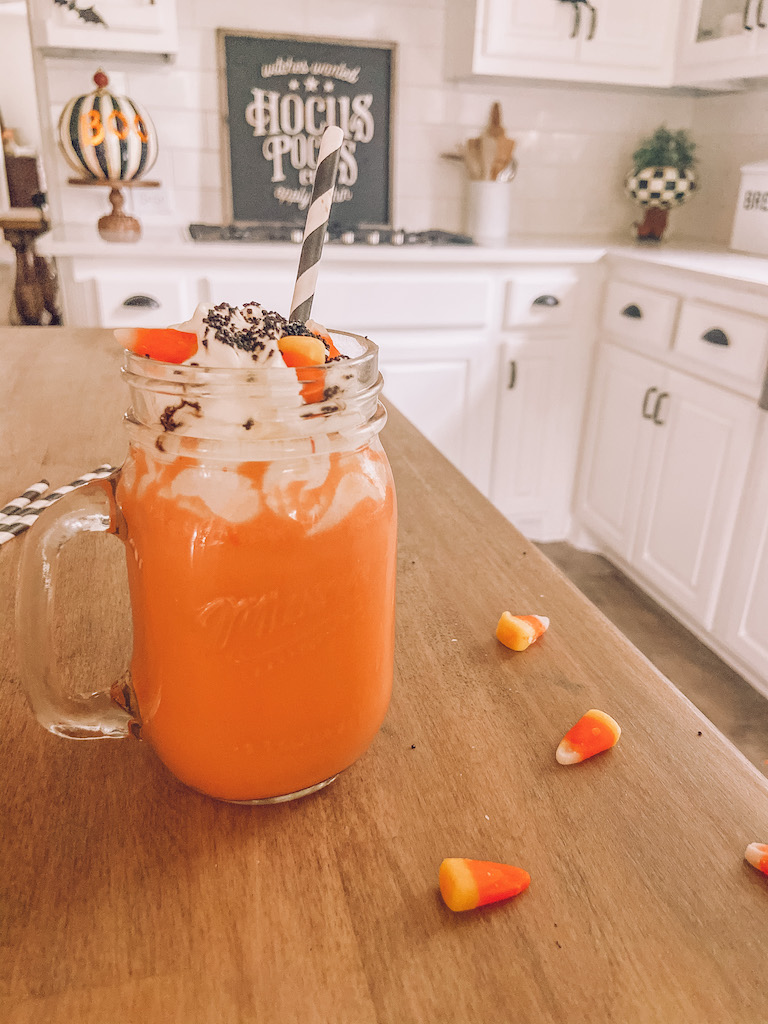 How to Make Candy Corn Hot Chocolate
Makes about 3 – 4 cups
Ingredients
1 Cup Candy Corn
4 Cups whole Milk
2 tbs water
1 bag of white chocolate chips
Toppings
whip cream
candy corn
sprinkles
Directions
Add the water and candy corn to a microwave safe dish. Place in microwave for 1 minute and stir until melted.
In a medium size stove pot, add the milk and white chocolate morsels and the melted candy corn.
Stir until everything is melted.
Pour into cups, if needed add more milk if desired for taste.
Pour into cups, garnish with whipped cream, candy corn and festive sprinkles!!
Enjoy!
Some of my favorite fall recipes can be found here:
Pumpkin Cookies with Cream Cheese Frosting