Cookie Dough Energy Bites : No Bake
My kids have been eating all the snacks recently! I have been trying to find healthy snacks to buy from the grocery store but haven't had much success lately. Recently, I have been searching for easy snack recipes and I came across no bake healthy cookie bites. This recipe was created by using items that I had from home and adapting a few different recipes on Pinterest. These healthy cookie dough energy bites have been a favorite in our house and are already gone!
All you need are a few basic ingredients and a food processor! What is even better about this recipe is that you don't have to bake them! If you are a new reader over here, you might not know that I really dislike to bake, so these are right up my ally!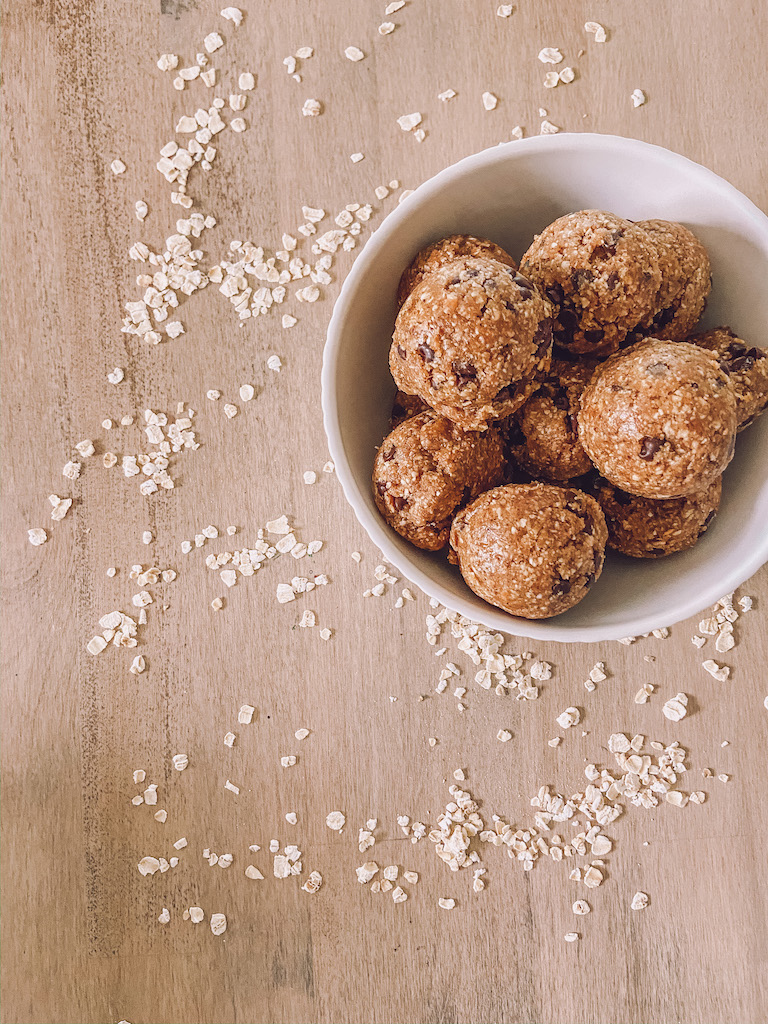 How to Make Healthy Energy Cookie Dough Bites
Ingredients
1 1/2 cups quick oats oats
1/3 cup cashew butter, or any nut butter of your choice
1/4 cup maple syrup
1/4 cup honey
1 teaspoon vanilla extract
Optional: 2-3 tablespoons milk of choice if dough is too dry
⅓ cup mini chocolate chips
Directions on How to Make No Bake Energy Bites
Add the rolled oats to the food processor and pulse until the consistency of flour.
Then, add the honey, nut butter, maple syrup, and vanilla extract to the food processor and grind until combined.
Next, Add milk to the food processor if necessary. You may need to add if your dough seems too dry and grind again. I added about 2 tablespoons.
Transfer dough mixture to a bowl and fold in the mini chocolate chips
Roll into bite size balls.
Note: Store these healthy no bake cookie dough bites in refrigerate for up to 5 days
These no bake healthy cookie dough energy bites taste just like cookie dough but without the GUILT! Warning: they will be addicting!!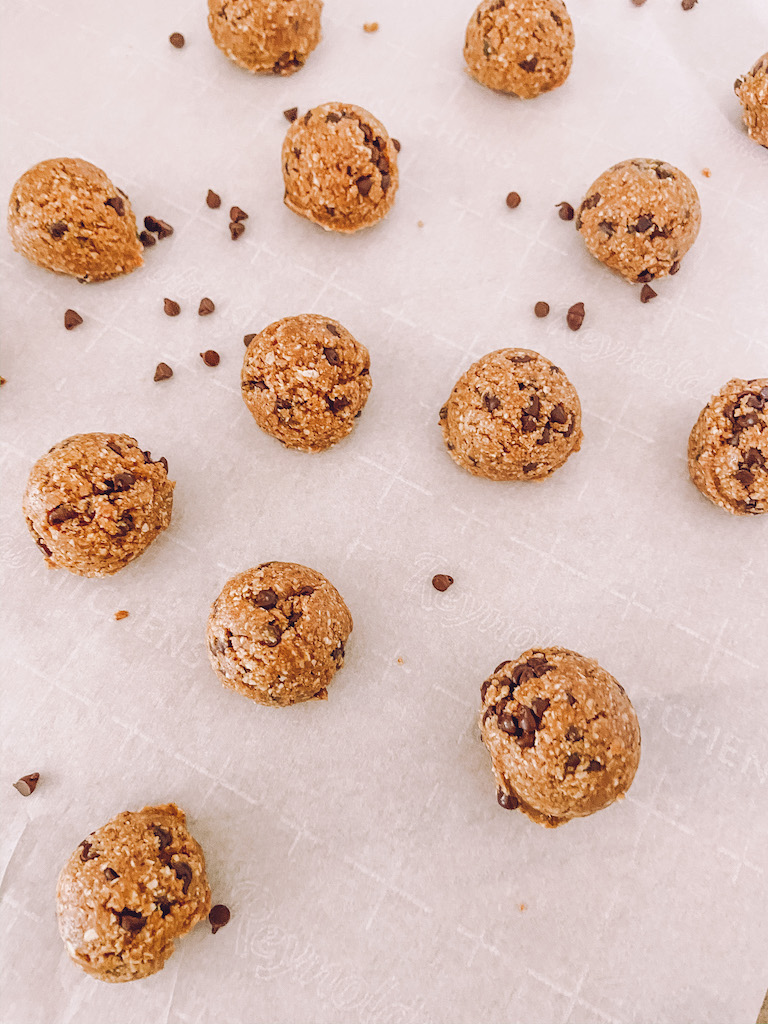 If you are looking for another healthy snack option, you should try out this healthy banana bread recipe! If you need something to do with those overripe bananas then this recipe is for you!
xoxo,
Leanna