Moist and Healthy Banana Bread Recipe
A family favorite moist and healthy banana bread recipe
I have so many over ripe bananas in our house and today we decided to make banana bread. This moist and healthy banana bread recipe is an all time family favorite. We added chocolate chips in ours but feel free to substitute with walnuts or cranberries for a healthier option.
Of course, you can't bake in our house without a mess. I don't know what I was thinking when I thought it was a good idea for Oliver to join in. Before we even got started, he dumped the entire jar of flour on the floor! Good thing we were using whole wheat flour instead or else I would have had to take an extra trip to the store.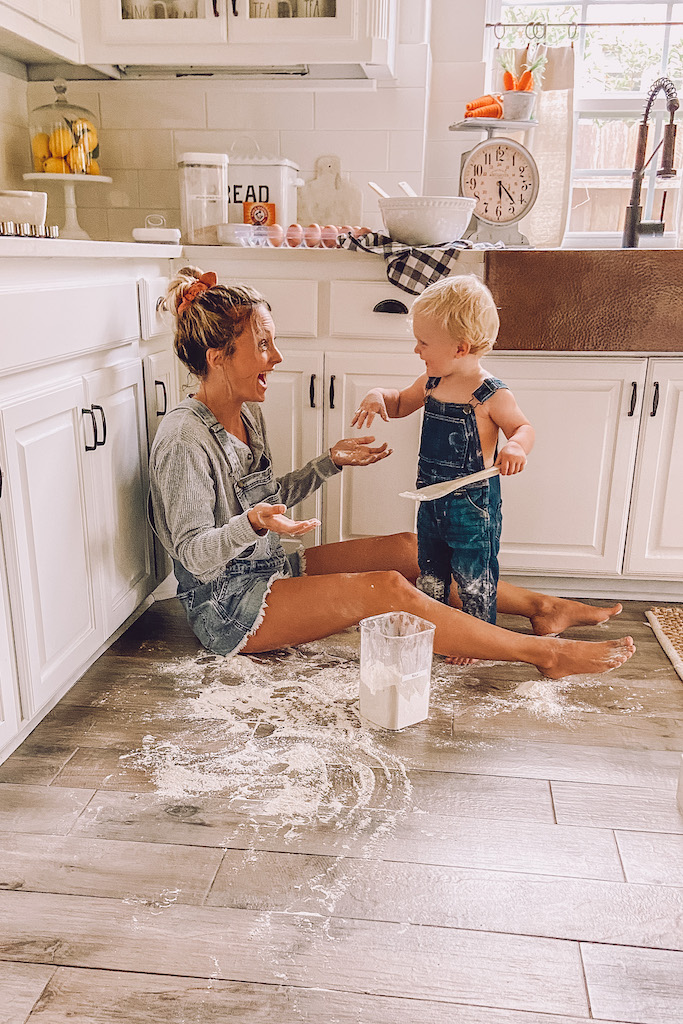 I am not a fan of baking but this recipe is super easy for anyone to follow. I promise it will be a hit in your house too!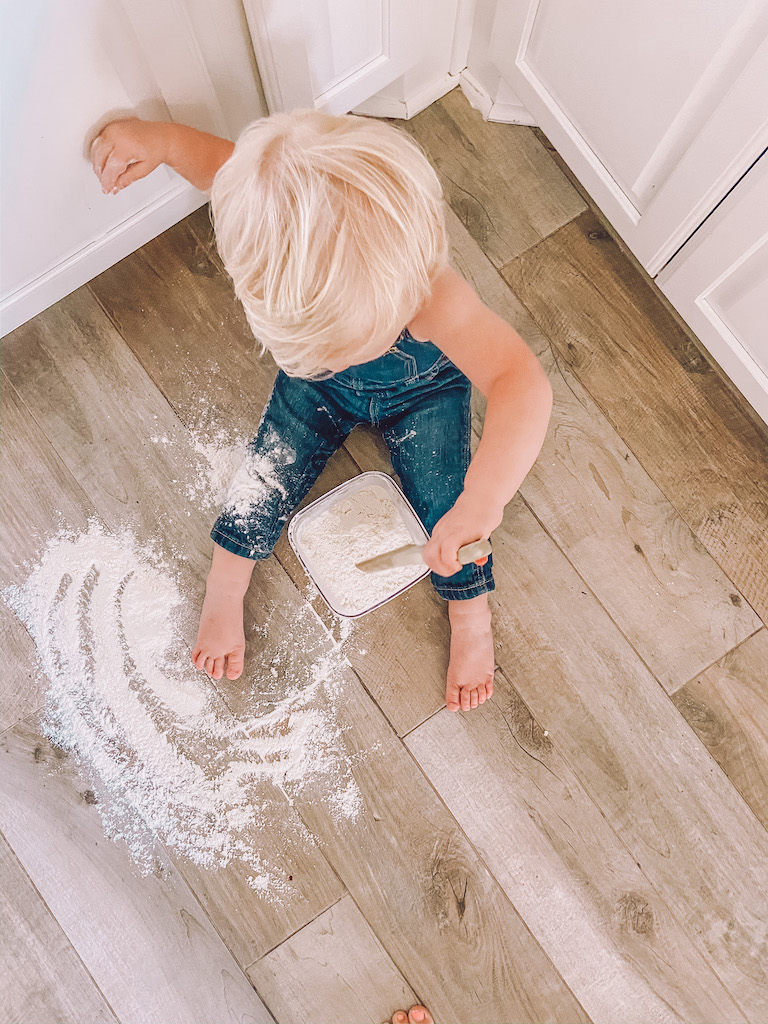 Banana Bread Ingredients
2 eggs
1/2 cup melted coconut oil
1/3 cup honey
1/4 cup Greek yogurt
1 teaspoon vanilla extract
1 cup mashed ripe bananas about 2-3 medium bananas
3/4 cups whole wheat flour or plain all purpose flour
½ teaspoon ground cinnamon
1 teaspoon baking soda
½ teaspoon salt
1/2 cup dark chocolate chips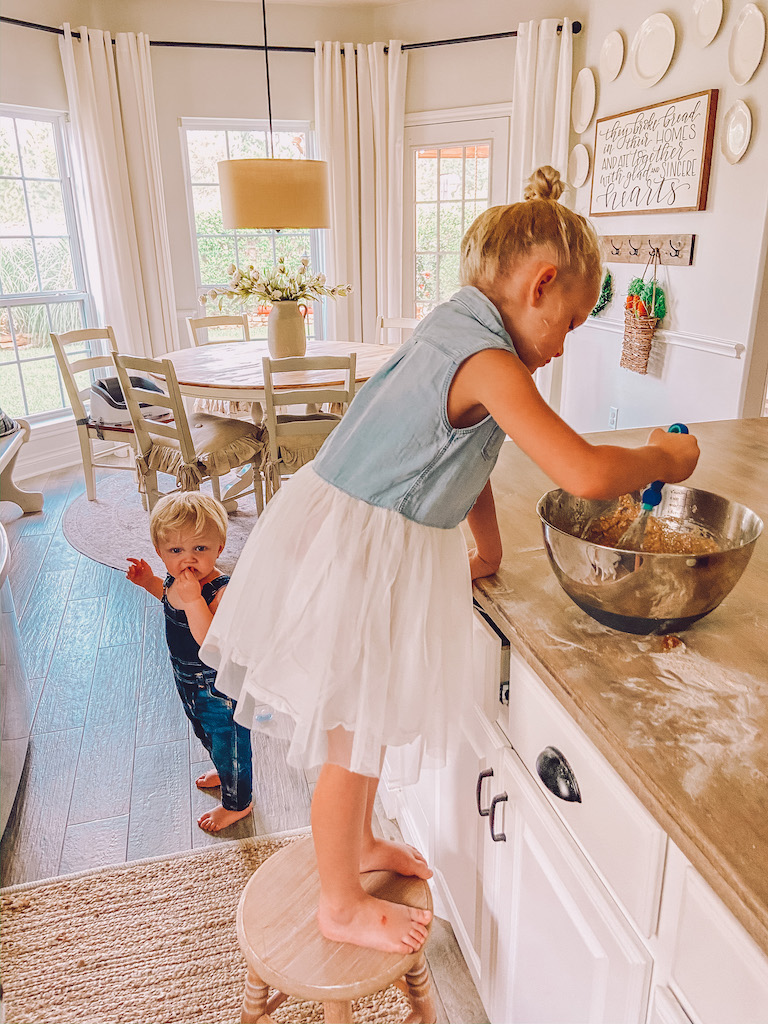 Healthy Banana Bread Directions
Pre-heat oven to 325F. Grease a 9×5 inch loaf pan and set aside
In a medium bowl, whisk the flour, cinnamon, baking soda and salt. Set aside
In a large bowl, beat eggs, oil, honey, yogurt and vanilla for 2 minutes. Stir in the bananas, flour mixture and chocolate chips
Pour batter into greased pan, sprinkle with some more cinnamon, Bake for 50-55 minutes or until a toothpick inserted comes out clean. Cool for 10 minutes, slice and enjoy!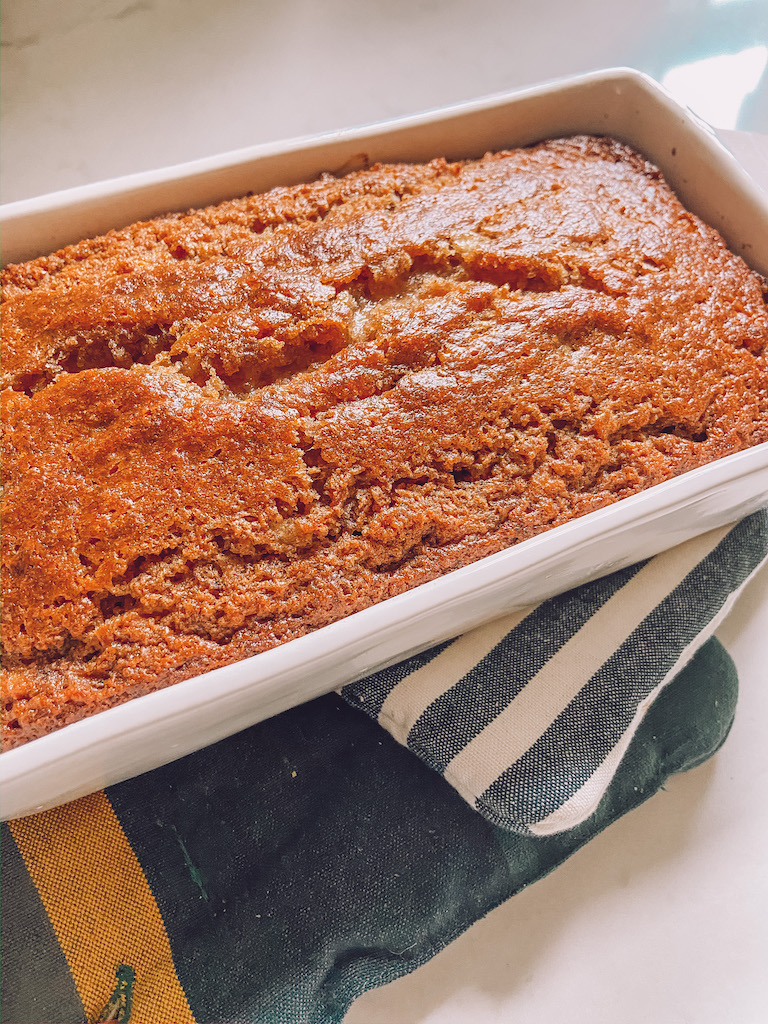 If you need another easy banana bread recipe (not as healthy) you should check out my other recipe here.
xoxo,
Leanna