DIY Reindeer Food Free Printable – Easy Kid Activity
This easy DIY reindeer food is such a fun Christmas activity to enjoy with family! Includes a FREE reindeer food poem for you to print and pass out as gifts!
This is one of my favorite Christmas traditions from growing up. I grew up in Pennsylvania, and my parents made Christmas so magical! No detail was forgotten. Sprinkling the reindeer food was one of my favorite parts about Christmas eve. On the nights of Christmas Eve where it would snow, the reindeer food glistened and was just so beautiful!!!
I carried this tradition over to my family, and the kids just love it! I also pass them out as gifts to classmates and neighbors. The kids always get so excited on Christmas morning when they find that the reindeer has eaten the food! We also have some other fun traditions that we started recently; elf on the shelf, decorating gingerbread houses, writing letters to Santa, advent calendar, and new Christmas pajamas.
Christmas with littles is the absolute BEST ever! I love to see Christmas through their eyes. Making this easy DIY reindeer food is a fun activity to do with your kids on the days leading up to Christmas Eve.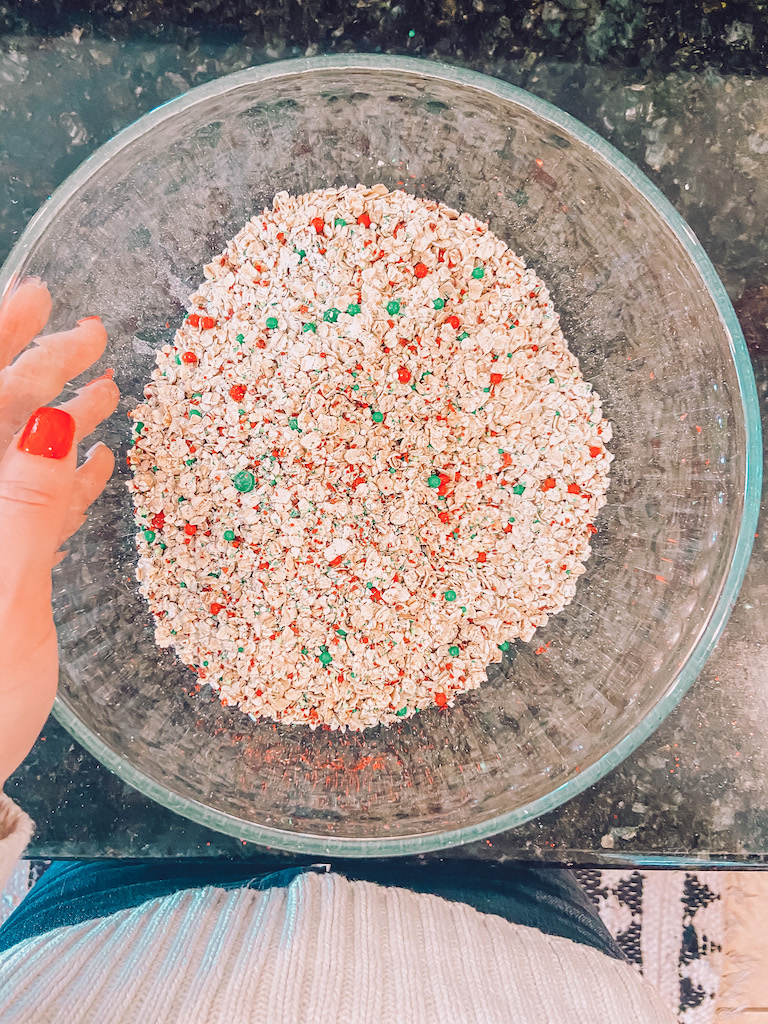 HOW TO MAKE REINDEER FOOD
It can be made in less than 5 minutes with ingredients you probably already have in your pantry. So easy!!!!
Mix. Combine oats and sprinkles in a small bowl.
Add any extras. Add glitter and Christmas sprinkles if desired.
Assemble. Place in bags with printable until Christmas Eve night.
REINDEER FOOD POEM
The poem on the free printable is:
"Sprinkle on the lawn Christmas Eve night.
The moonlight will make it sparkle bright.
As Santa's reindeer fly and roam.
This will guide them to your home."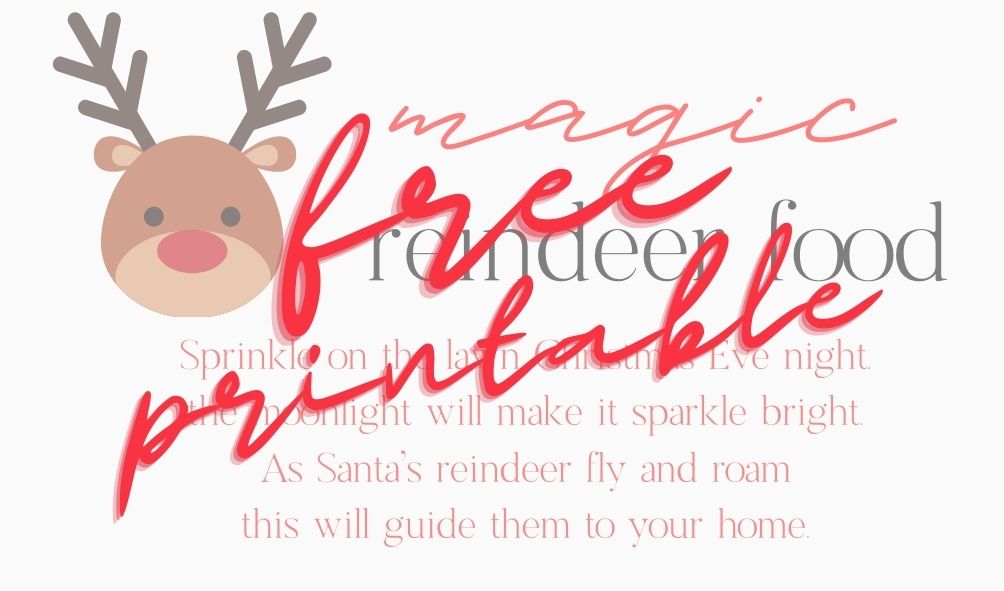 FREE REINDEER FOOD POEM PRINTABLE
This is also fun to pass out as gifts to neighbors and for class Christmas parties. Download the printable and cut out. Staple on top of a clear plastic bag. You can also use a hole punch and fancy ribbon to secure!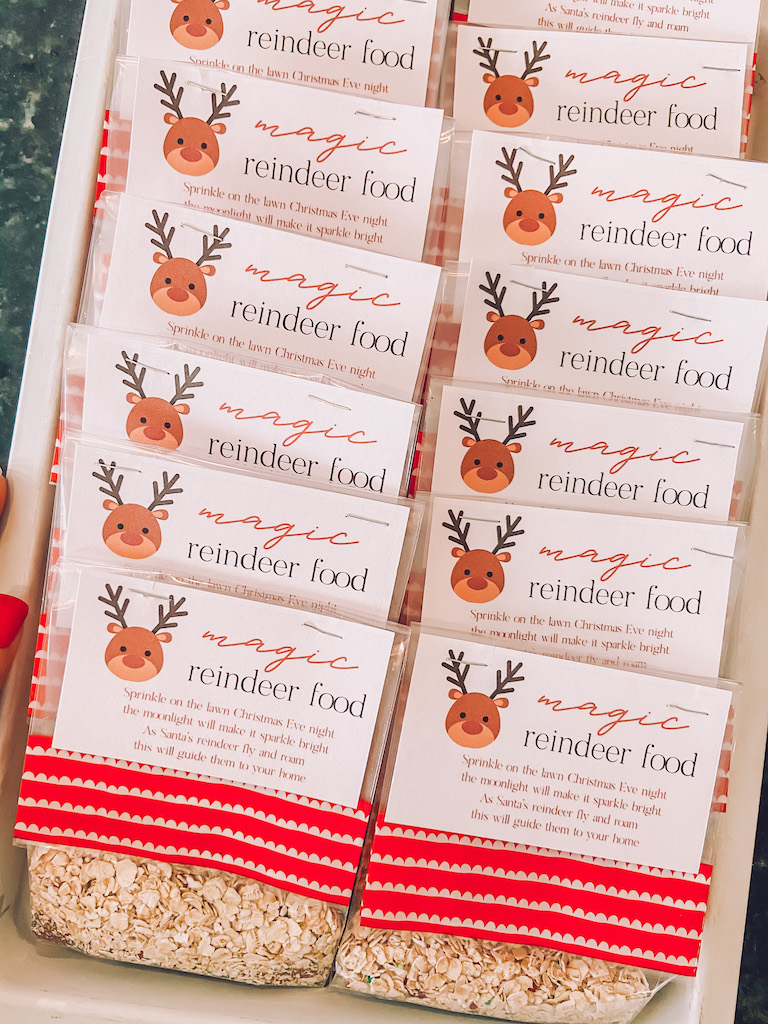 How to Download the FREE REINDEER FOOD PRINTABLE
To Download and Print the FREE REINDEER FOOD printable click here.
If you don't have access to my complete printable library sign up below.
I'll send you the directions on how to download the FREE Printables ASAP.
Have a Merry Christmas!!
xoxo,
Leanna