Easy Christmas Dessert Board for the Holiday Season
A fun and festive easy Christmas dessert board for the holiday season. All you ned are a few store bought items to create this epic dessert.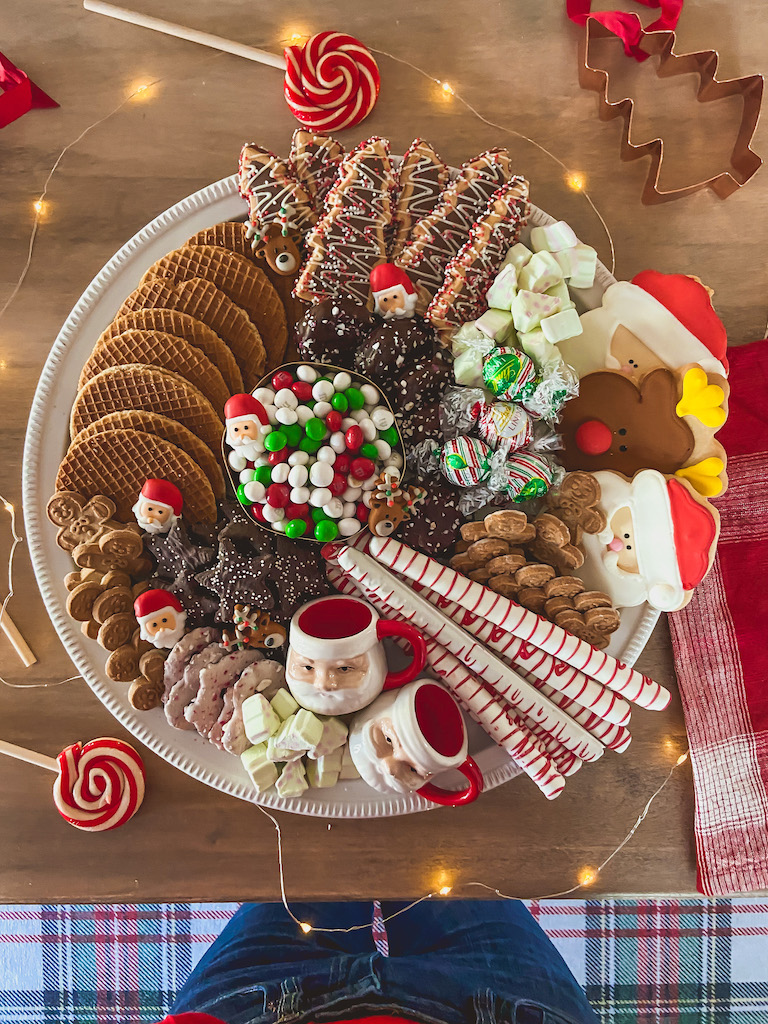 It's beginning to look a lot like Christmas …. wellllll minus the snow part. The one thing I miss about living in the North East is the snow around Christmas time. Living in Texas has its perks.. But it doesn't really feel like the same kind of Christmas I had growing up. There really is nothing like a white Christmas and I hope one day my children get to experience that.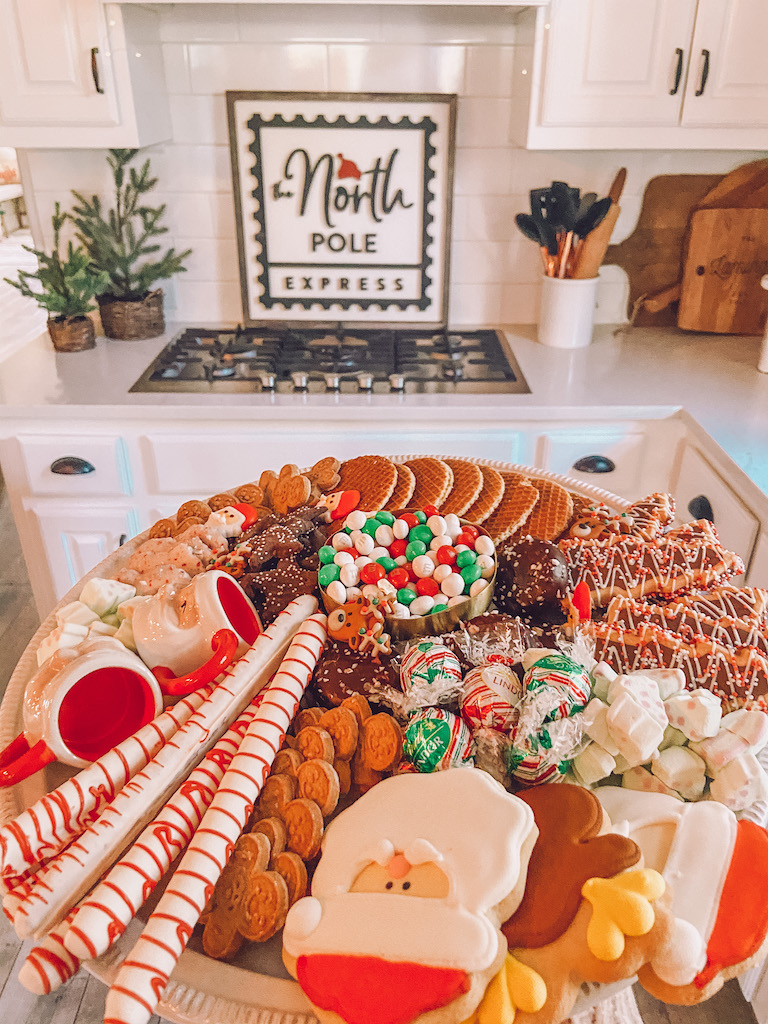 Easy Christmas Dessert Board
Today I am sharing a fun and easy Christmas dessert board that is so fun to make! All you need are a few store bought ingredients to put together this holiday dessert. Whether you are staying at home this year or celebrating with a few family friends, this holiday dessert will be a hit!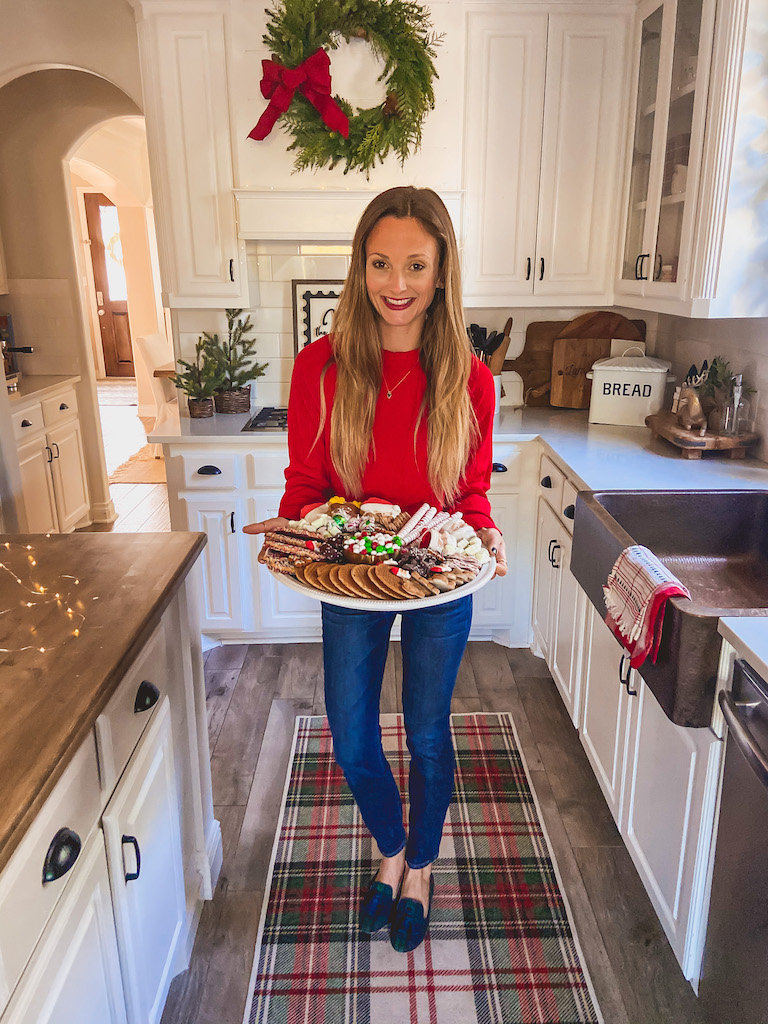 I love to keep dessert simple during the holidays. The holiday season can be so stressful and the last thing I want to worry about is baking. Don't get me wrong, I love baking Christmas cookies during the weeks leading up to Christmas. They are also a great addition to add to a holiday dessert board. A Christmas cookie dessert board is also a great idea! However, for this dessert board you don't have to bake a thing… and thats why I like it!
If you know me by now, you know I am always trying to find the things that takes me the least amount of time but looks and tastes just as good!
How to Make Holiday Dessert Board
What you need
I linked all the things that I could for you, but some of the items are from Trader Joes which I wasn't able to link.
Holiday Assorted Peppermint Chocolate Truffles
M&M's Holiday White Chocolate Sugar Cookie Candies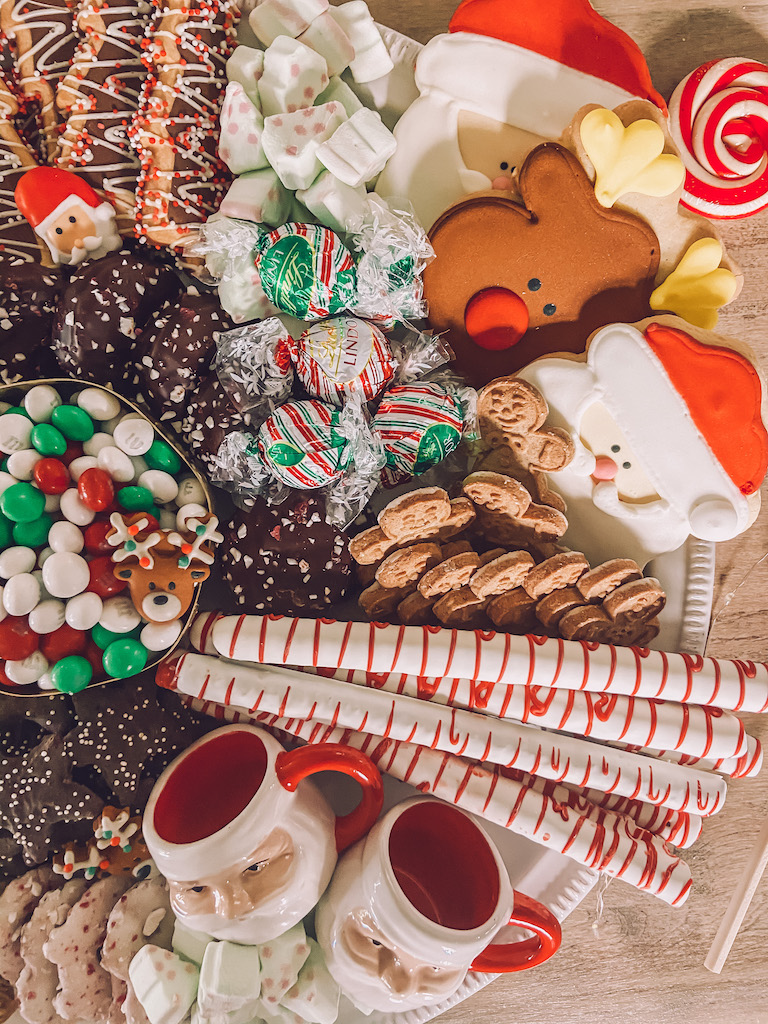 How to Assemble a Dessert Board
The best part about putting together a dessert board is that you can't mess it up! Arrange items as you see fit!
Tips to Arrange the Perfect Dessert Board
Go for variety. Choose desserts with different sizes, colors, and textures to keep your board looking amazing.
Cut foods into bite-sized pieces. The idea behind a dessert board is to sample a variety of desserts, so having food precut and ready to nibble is key.
Choose the right size board. Your board should fit all the food you plan to cram onto it. You also don't want your board to appear sparse and empty! Plan accordingly.
Put bowls on the board first. Fill bowls with smaller items such as m&ms and candy. Then build around the bowl.
Pair sweet and salty. Make sure to have a variety of different desserts to get those tastebuds working.
Add color. Add color to fit your theme!
Get creative. The best part about dessert charcuterie boards is that they are fun to make! Don't stress about making it look perfect!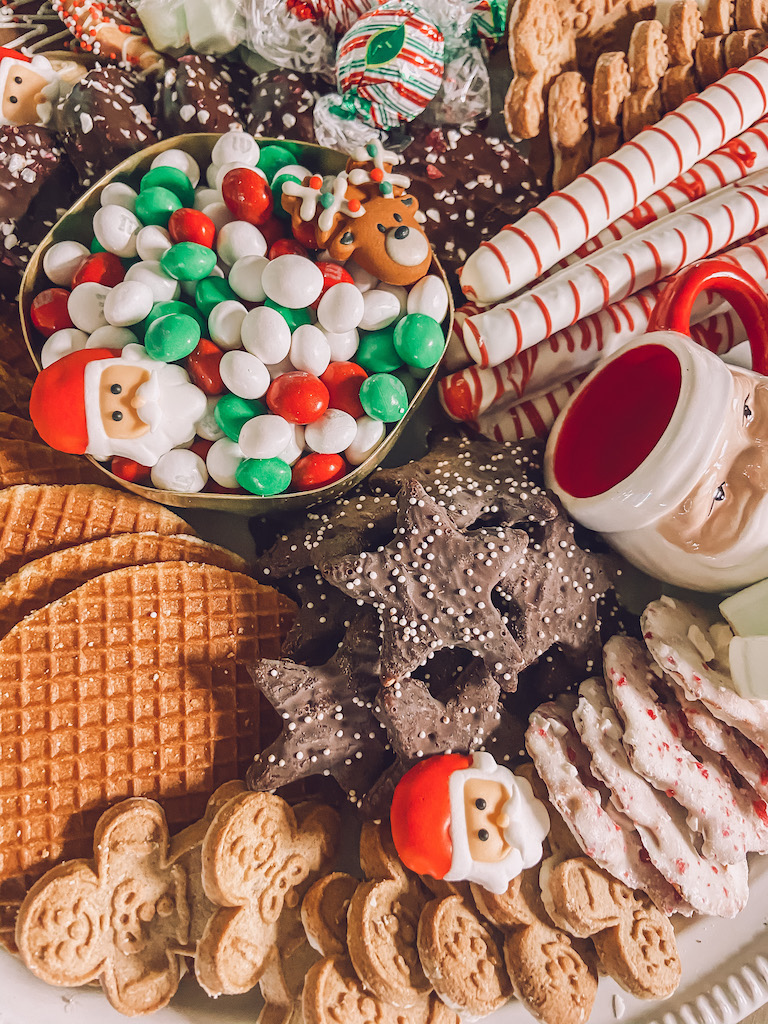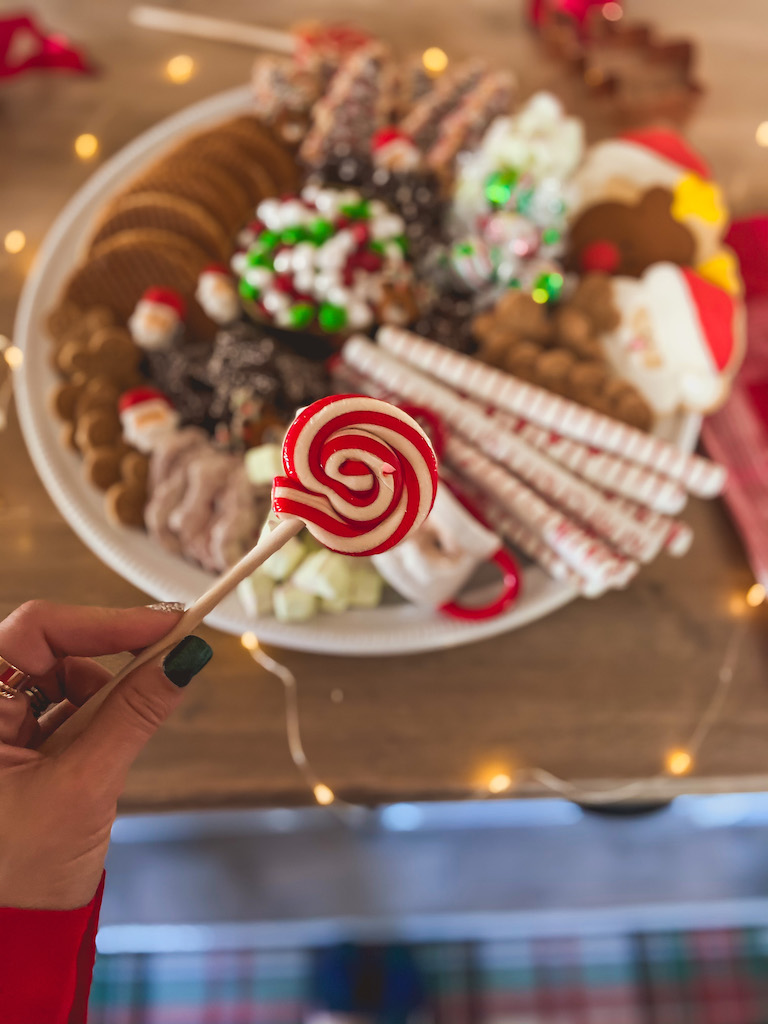 Happy Holidays Sweet friends!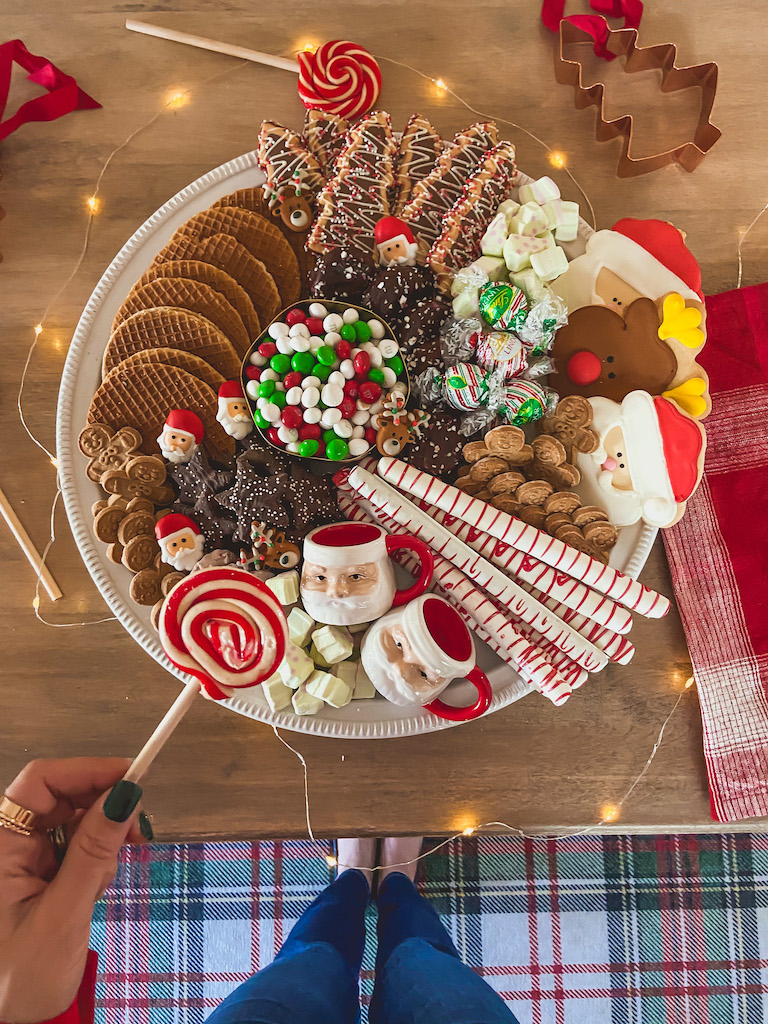 xoxo,
Leanna