A Holiday Home Tour – Kids Decor
A look into my home decorated for the holidays this year with our new STAINMASTER® Floors!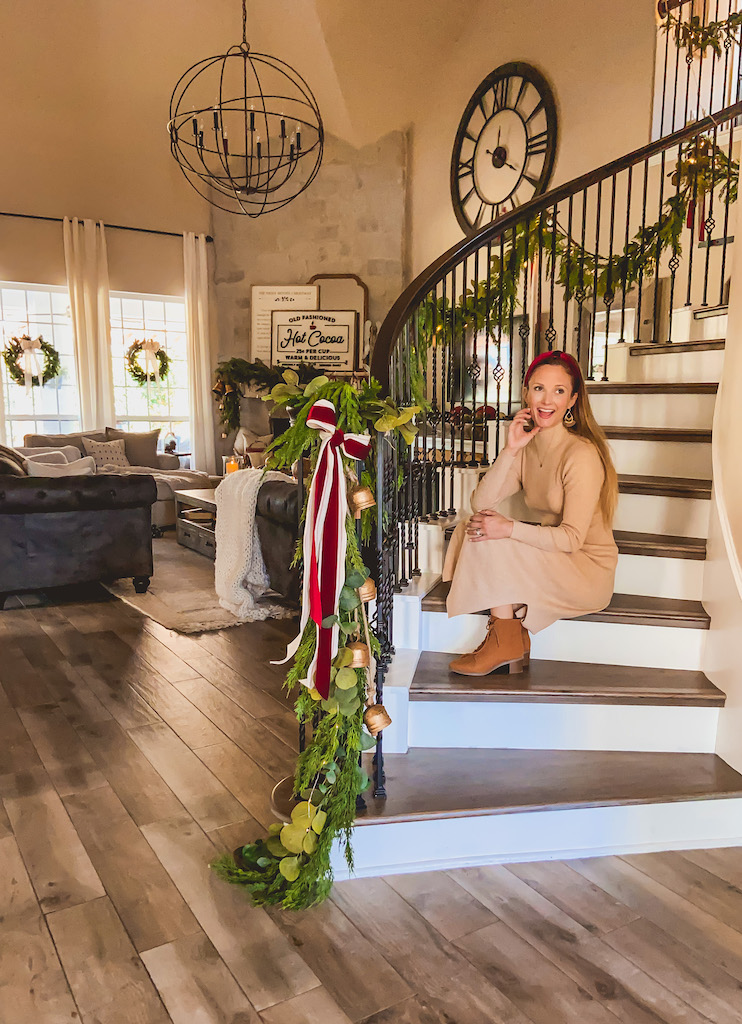 I can not believe its almost been one year since we updated our upstairs flooring with STAINMASTER® . It was much needed… trust me!!! I have been beyond happy with how our floors turned out and I only wish we did it sooner! Today I am sharing with you an inside look at our upstairs decorate for the holidays. The STAINMASTER® floors made everything look so much prettier this year!
If you missed it, I shared my top tips on how to select your perfect floors on this post here.
A Holiday Home Tour
The favorite part of my home this year for the holidays is the staircase!!! Did you know that you can put luxury vinyl floors on the stairs? It is true!!! What I love about the STAINMASTER® luxury vinyl floors on the staircase is that it has Pet ActionTraction™ and Pet ClawShield™. Which means that these stairs can endure all the things that having littles and a loving lab might bring.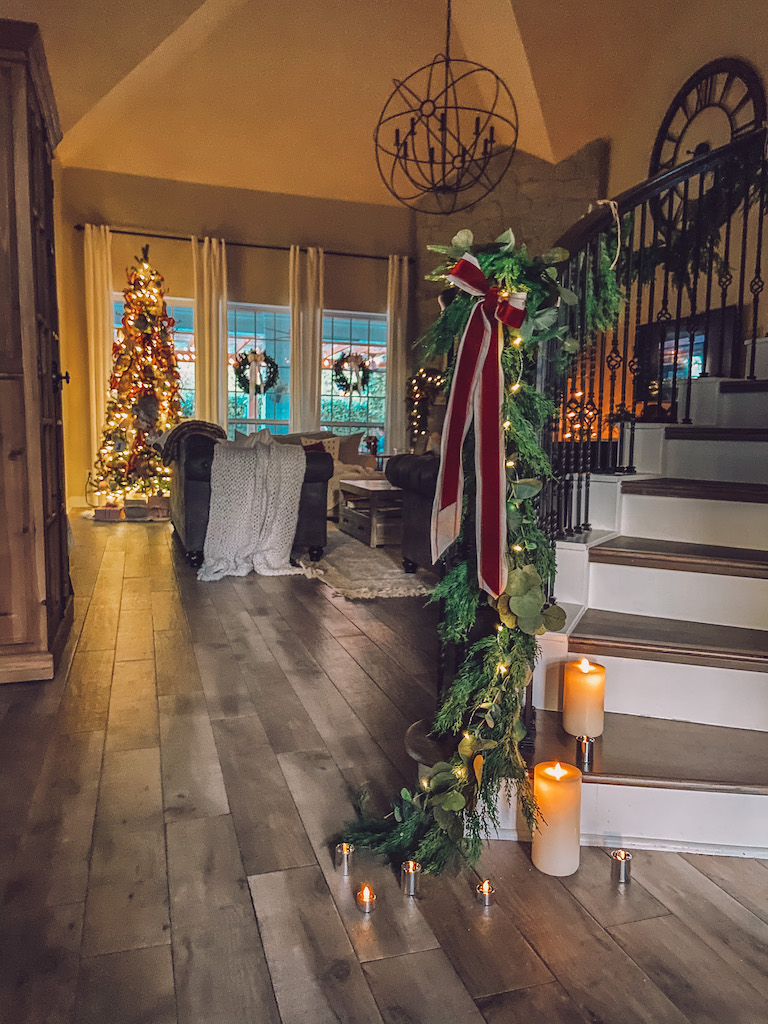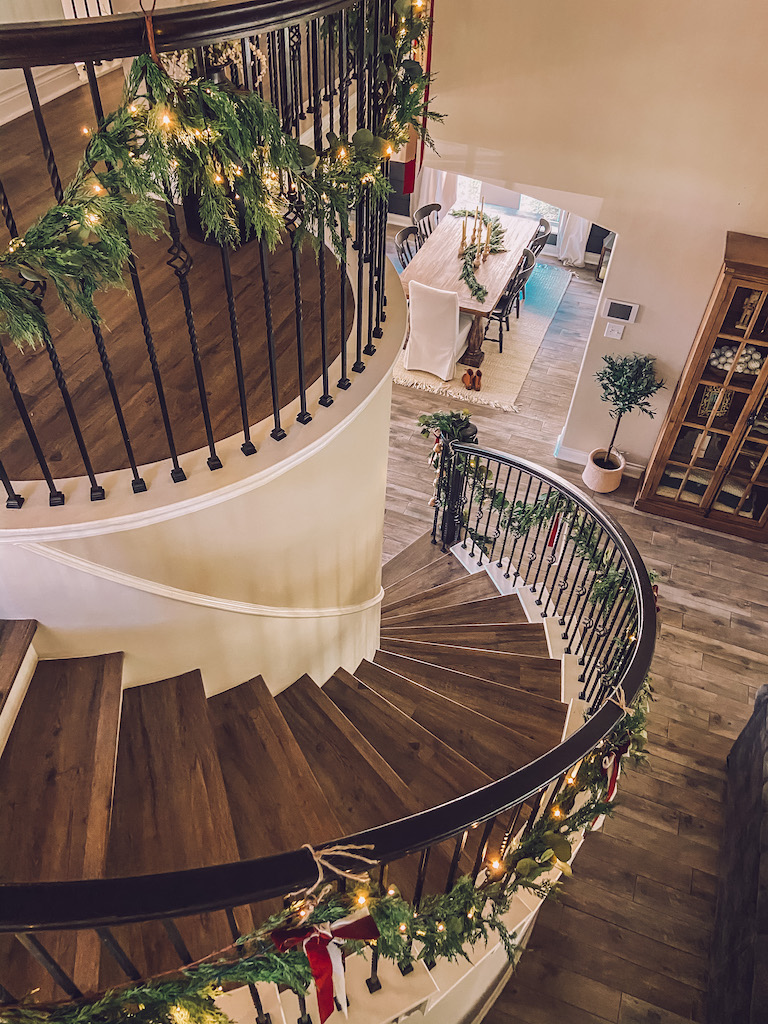 Holiday Playroom Decor
The playroom is up at the top of the stairs and is where my littles spend most of their time doing what the do best… making a MESS. I know it doesn't look like it from these photos but trust me… photos can be deceiving. I added a festive tree to the playroom, along with a fun holiday sign on the chalkboard. A few new holiday pillows completed the look!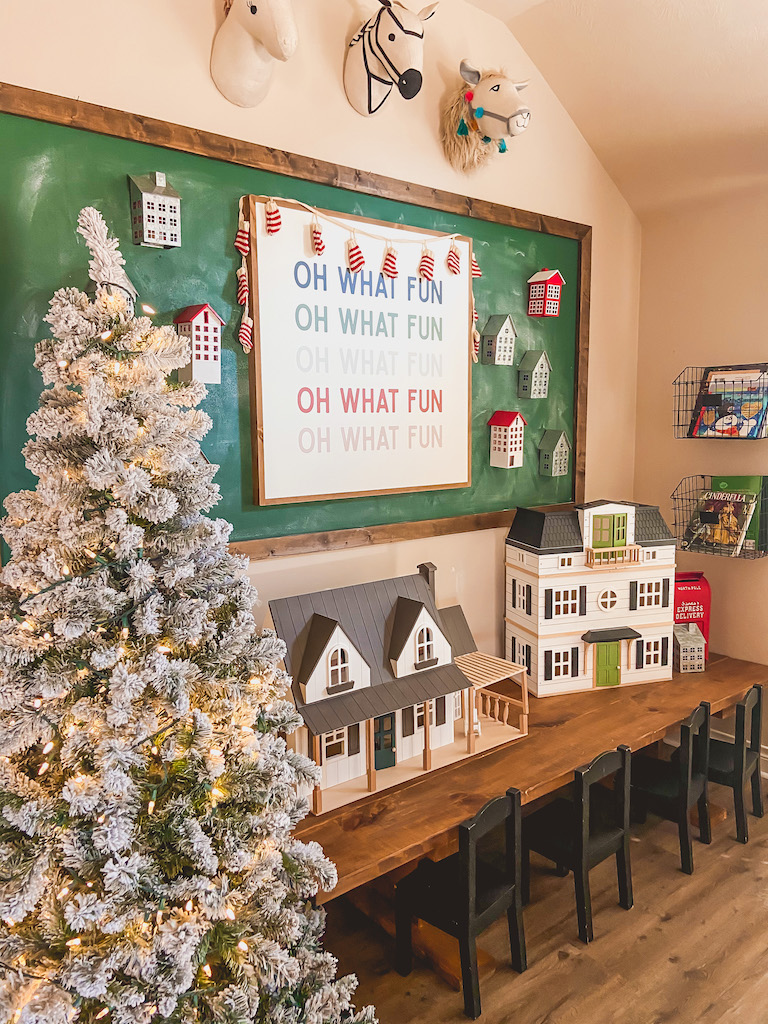 The chalkboard is a DIY I did years ago and it is still one of my favorite things in the playroom. I always change it up every season!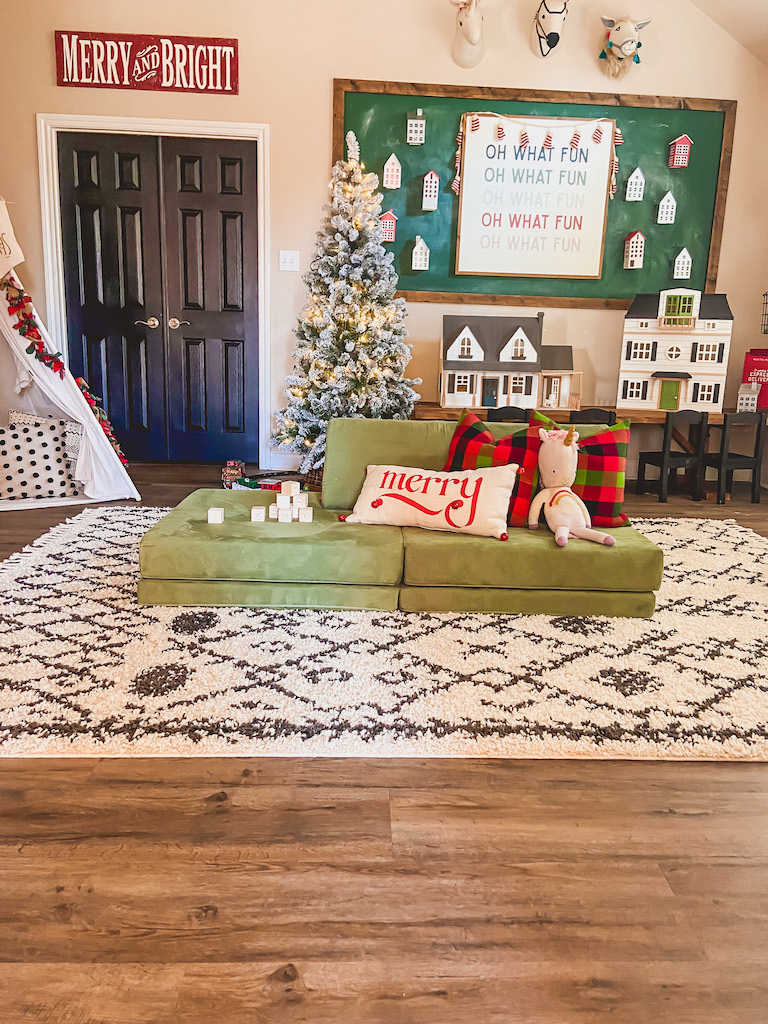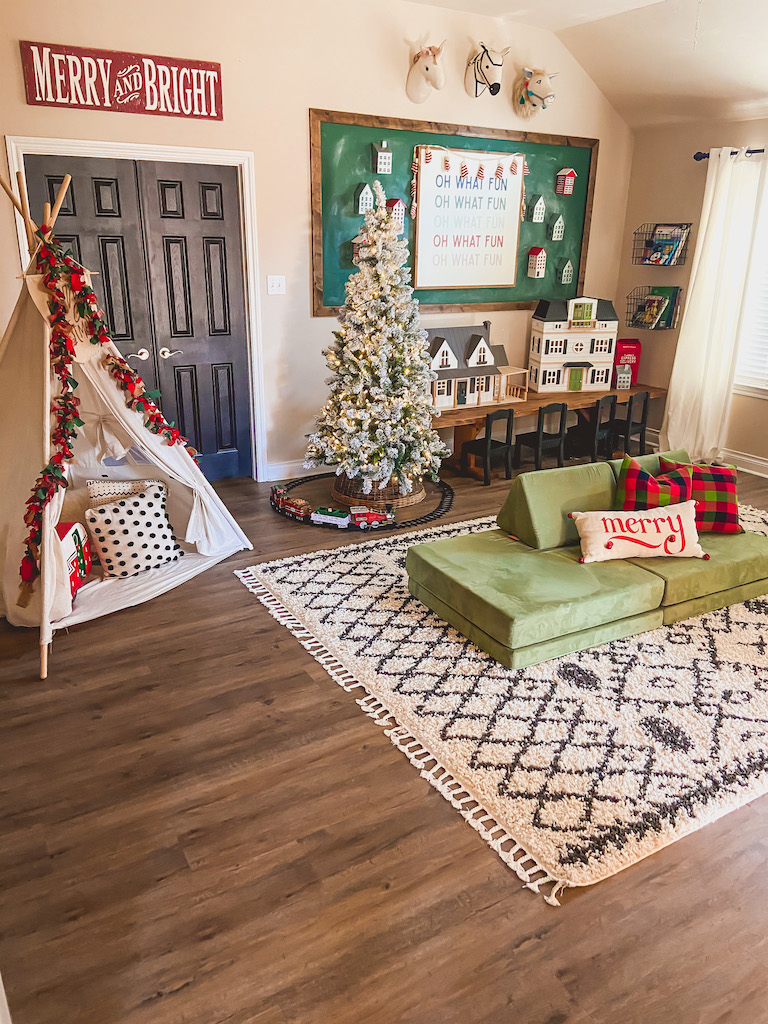 The STAINMASTER® PETPROTECT™ LUXURY VINYL flooring is the best decision I ever made for our playroom It is SO easy to keep clean!!!!! Our playroom looks like an entire new room then it did last year!
To see our playroom with old carpet check out this blog post here (you will be AMAZED at the difference).
Kids Bedroom Christmas Decor
Next, let's head to the bedrooms. I know I go a little bit overboard with Christmas decor. Each child has a tree in their own room which they get to decorate any way they want! They love having their own trees and having the creative freedom to do as the please ( see what I did there.. hah).
The bedroom carpet was also replaced last year with STAINMASTER® PETPROTECT® CARPET. Oh how I wish you could feel through the screen at how soft this carpet is. It really feels like you are walking on a cloud!
Not only is it absolutely gorgeous but I also LOVE these key features:
Resists food and beverage stains
Soil protection for easy maintenance
Durability that helps your carpet look newer longer
I can not tell you how many spills I have successfully removed over the past year!! It is literally every mothers dream to not worry about getting a stain on carpet.. am I right??
Olivers Room
I think Olivers room has to be my favorite. I love the little touches of red and green. I changed out some pillows and added a fun festive sign.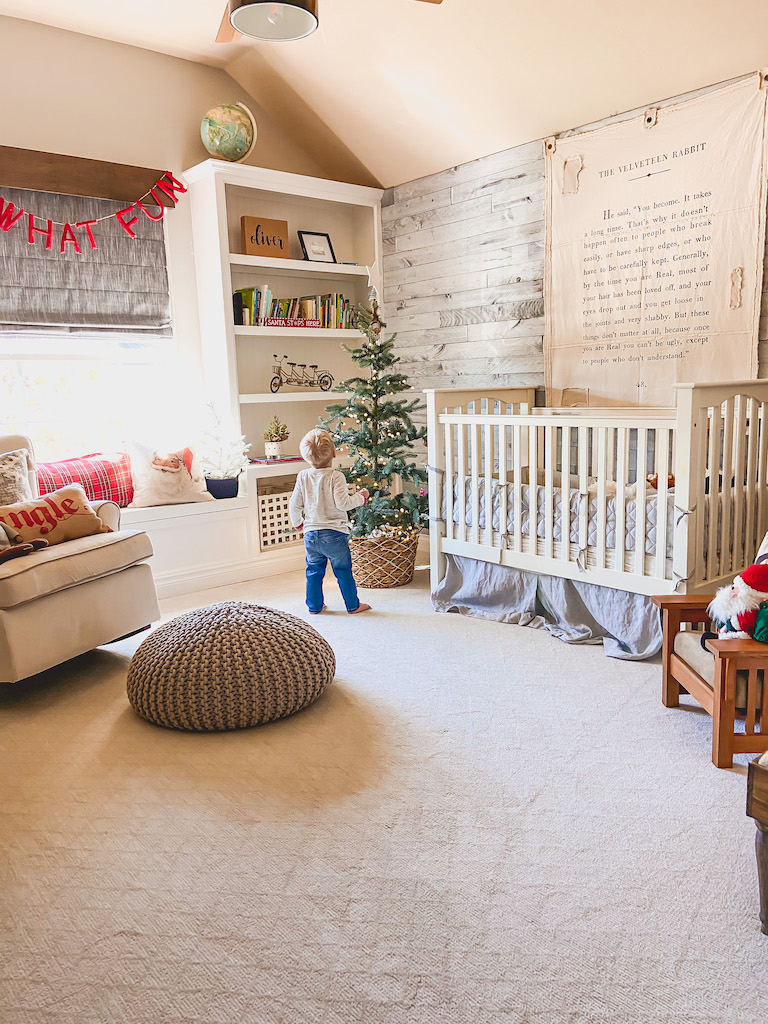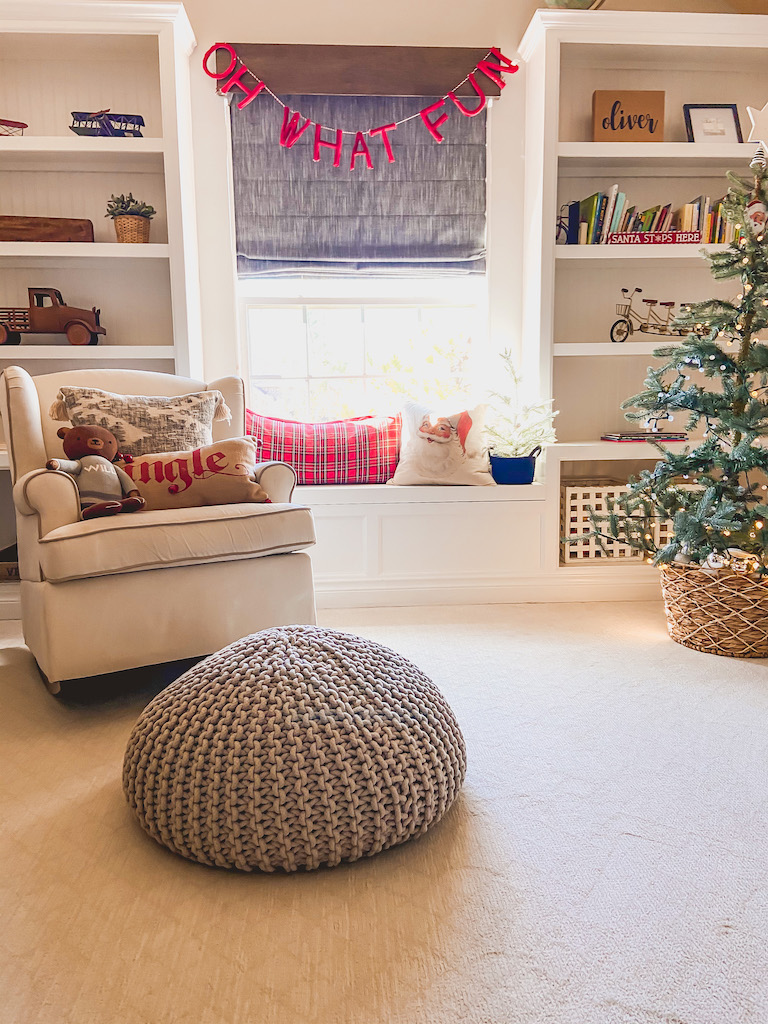 You don't need much to make a room feel holiday ready! Right, Oliver??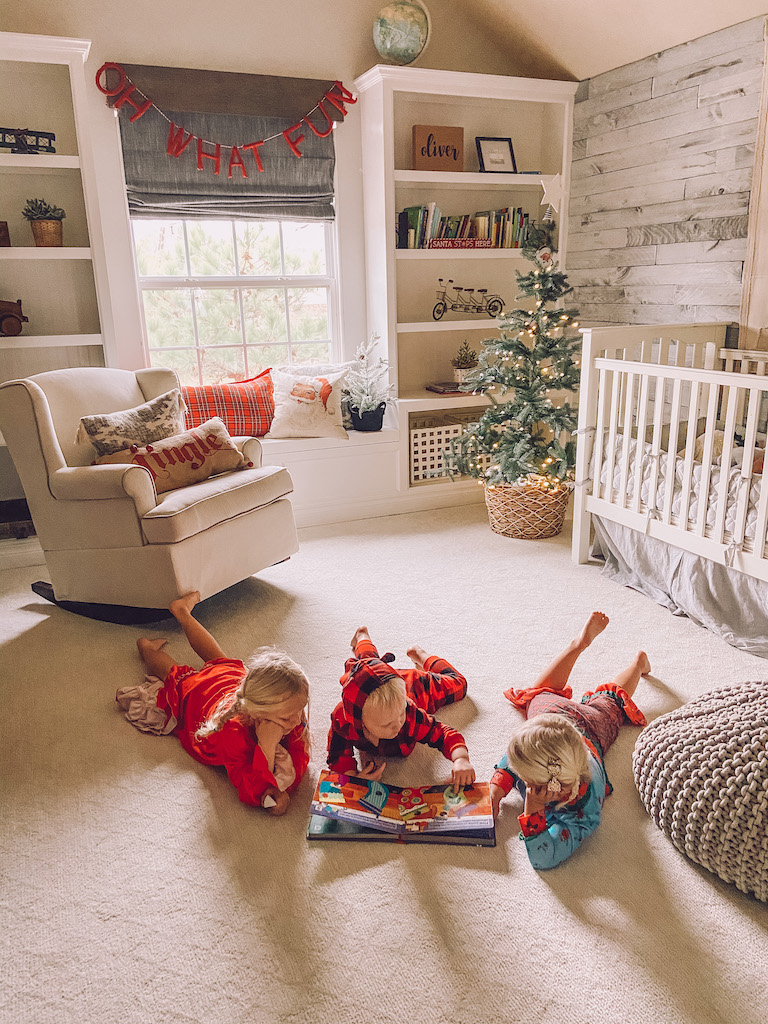 Isla's Room
Isla is my spunky middle child and her room fits her personality to a T. She has a tall white tree with lots of her favorite ornaments.
My favorite view of her room is at night when the twinkle from her tree makes her room so magical!!! All you need is just a little twinkle for the holiday season!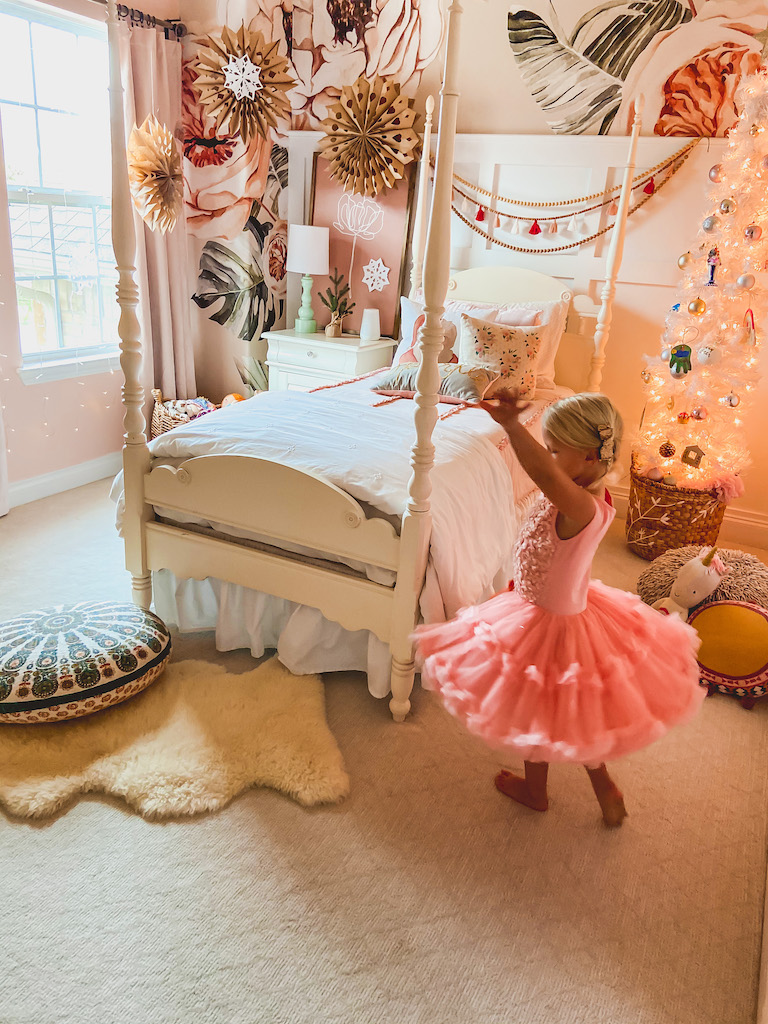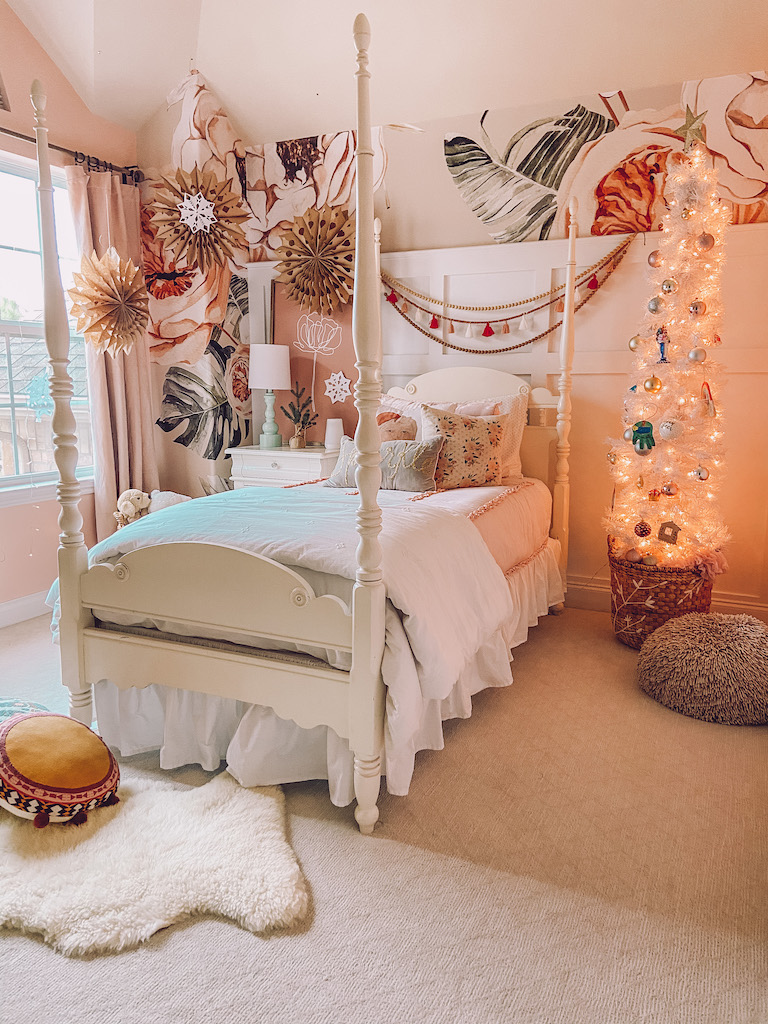 Annabel's Room
Now to the last kids room on the tour, my big girl, Annabel. Annabel is sweet and humble and loves to help me decorate! She is so creative and reminds me of myself when I was a little girl. She has instructed me not to move her ornaments on her tree!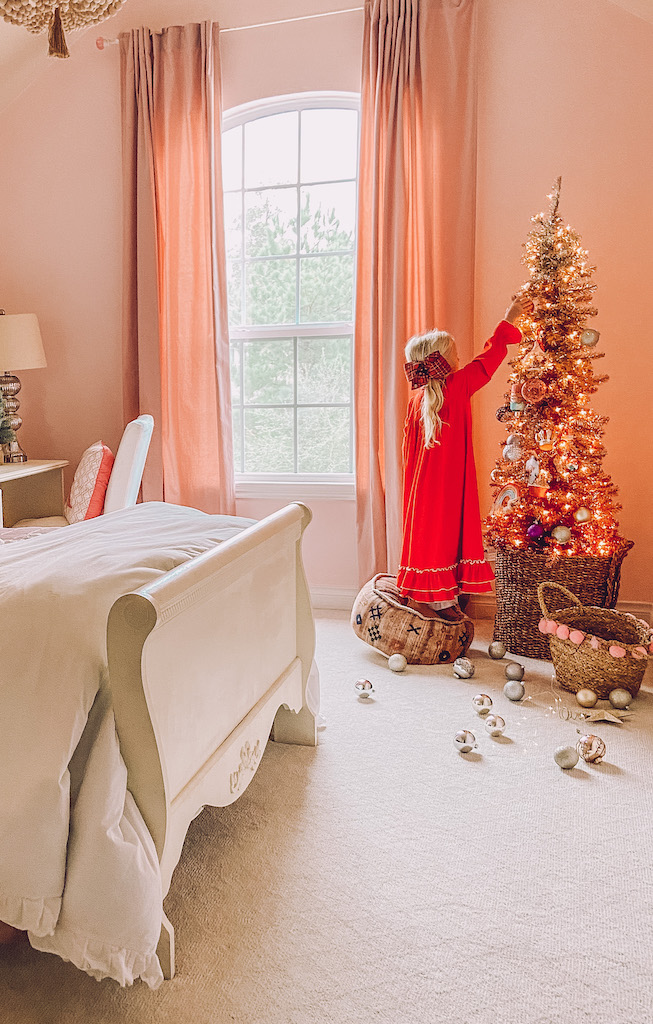 I hope you enjoyed a peek into our home decorated for the holidays!
As you can see our new floors from STAINMASTER® has made such a big difference in our home this year. Our house has come so far since the day we first bought it, about 4 years ago.
Next up I will be sharing all the details on downstairs! Stay tunned!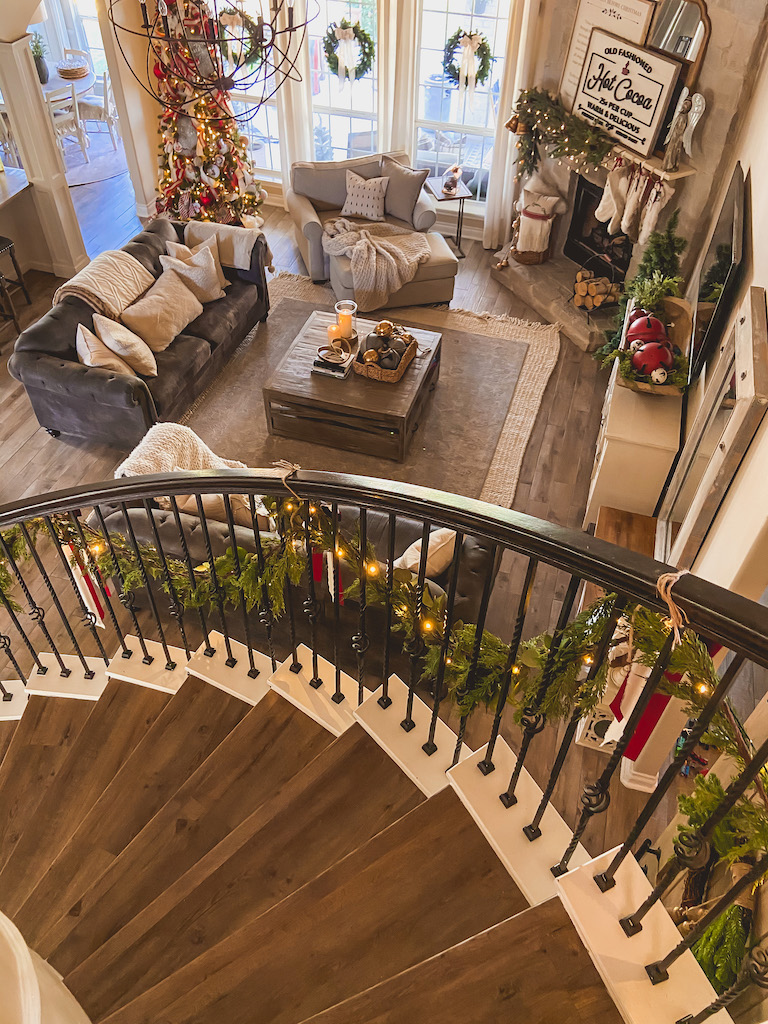 xoxo,
Leanna