Easy Back to School Pencil Wafer Cookies
With just 4 simple ingredients, these Pencil Wafer cookies are a fun treat for back to school. These easy no bake cookies will be a fun back to school tradition ever year!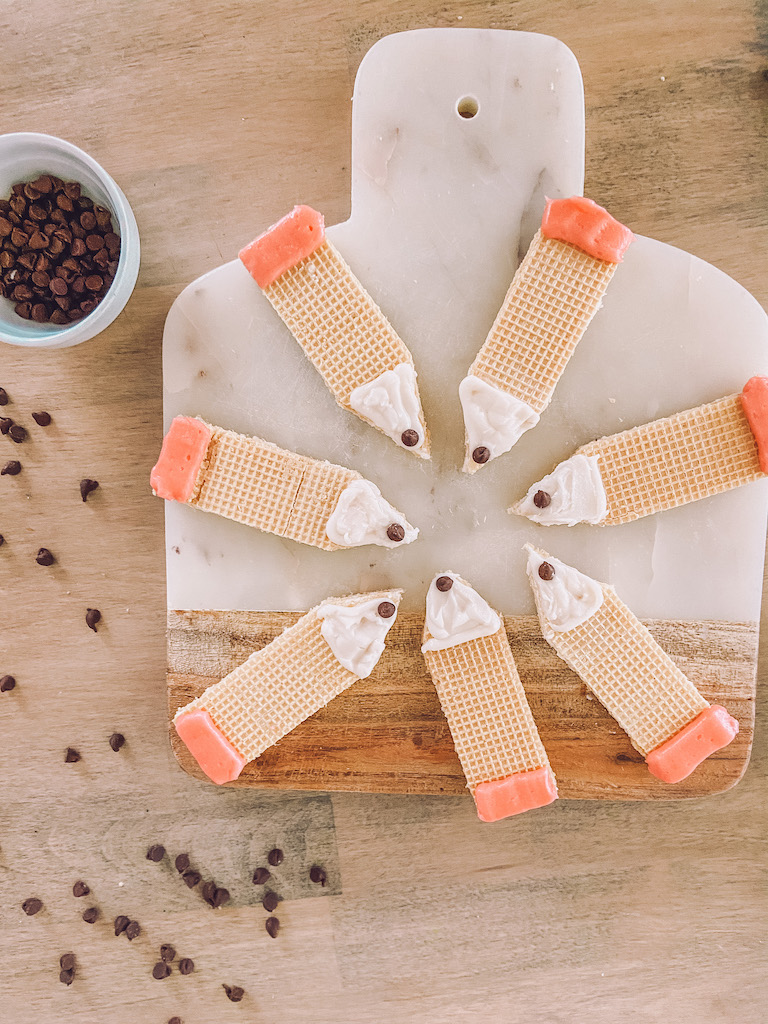 I saw these fun back to school Pencil Wafer Cookies over on Pinterest and new that I had to give them a try for the first day of school. Sugar wafer cookies are literally my favorite cookie, I love the crispy outside and the sugar goodness in the middle! They are so light and airy that I could eat an entire bag of them. These no bake sugar wafer pencil cookies were so fun to make and the girls loved coming home to them after their first day of school!
First Day of School Pencil Wafer Cookies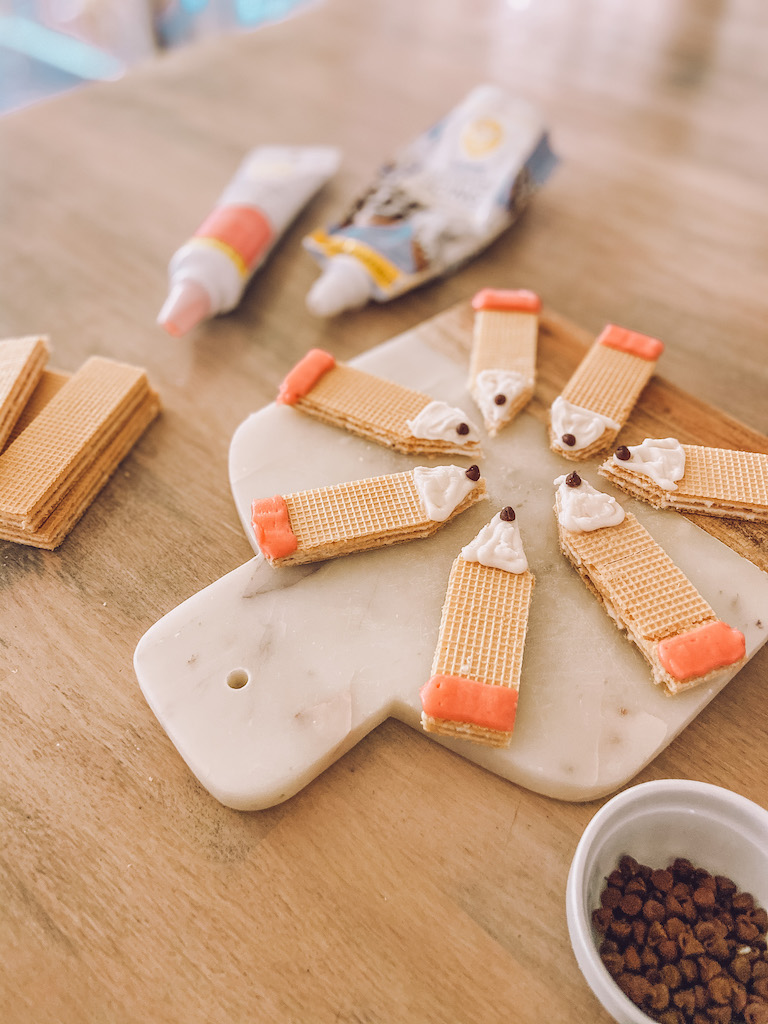 What you need to Make Pencil Wafer Cookies:
1 package vanilla wafer cookies
1 bag of mini chocolate chips
Pink Decorating Icing
White Decorating Icing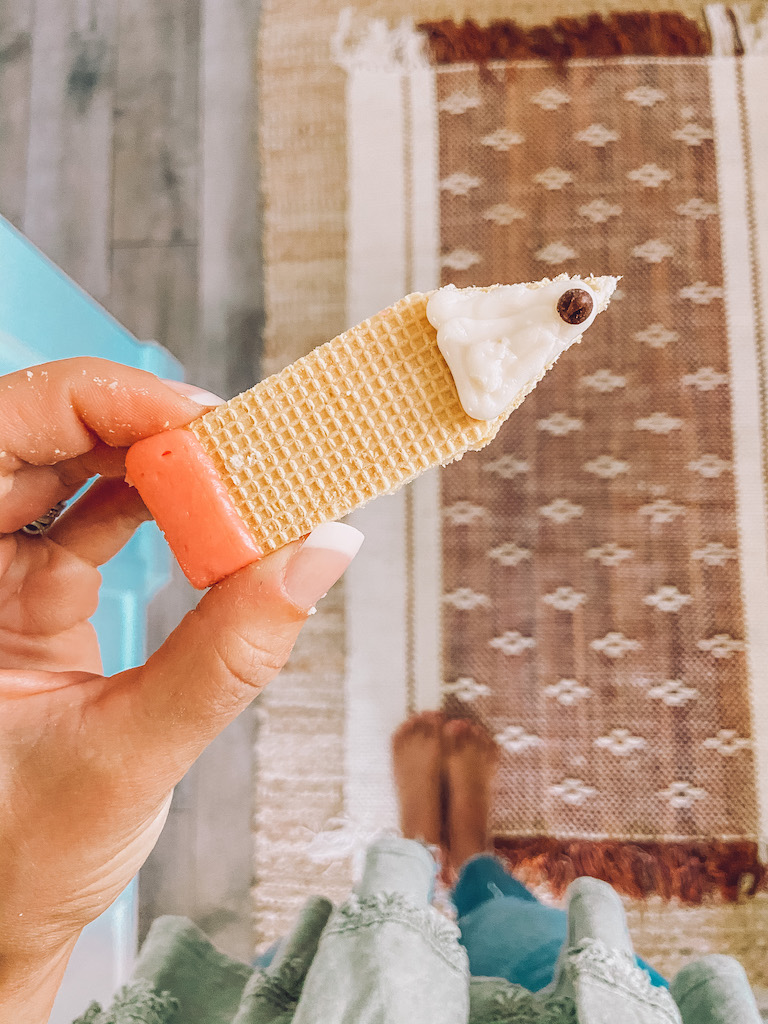 Steps to Make Pencil Cookies
Step 1: Cut the pencil shape
Use a sharp knife to carefully cut a triangle off one end of the sugar wafer cookie.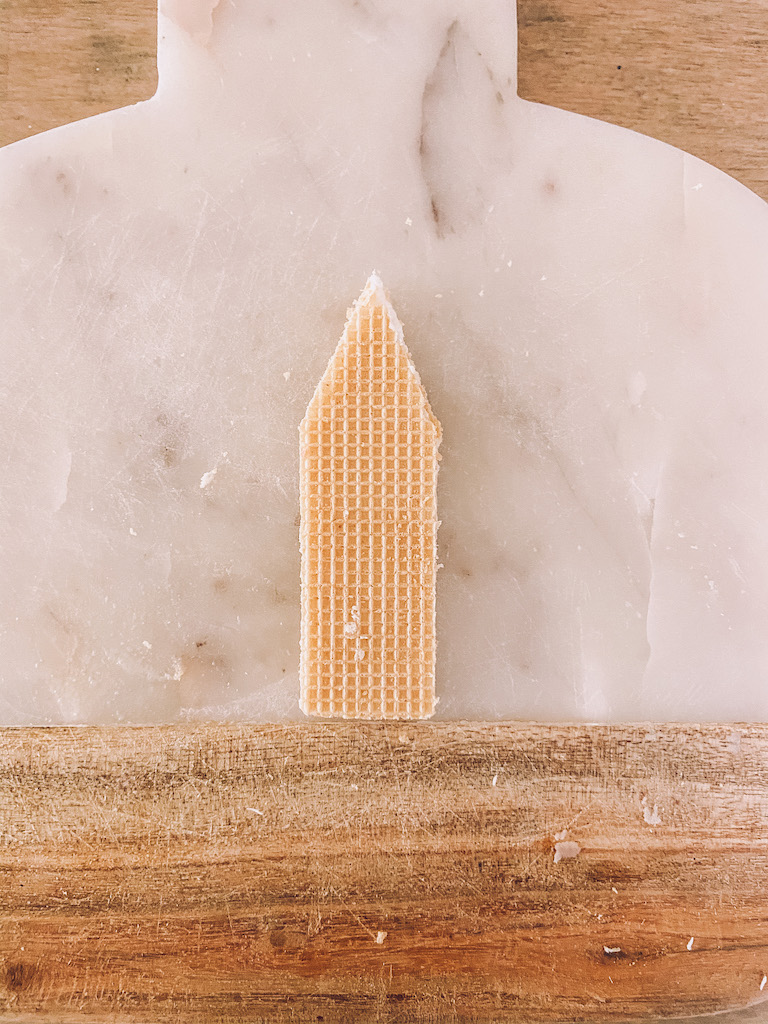 Step 2: Make the Eraser.
Use the pink decorator icing to pipe on the pink eraser on to the bottom.
Step 3: Create the top of the pencil.
Next, use the white decorator icing and create a triangle at the top, following the edge of the wafer cookie.
Step 4: Sharpen the pencil.
Add a mini chocolate chip to the tip of the pencil.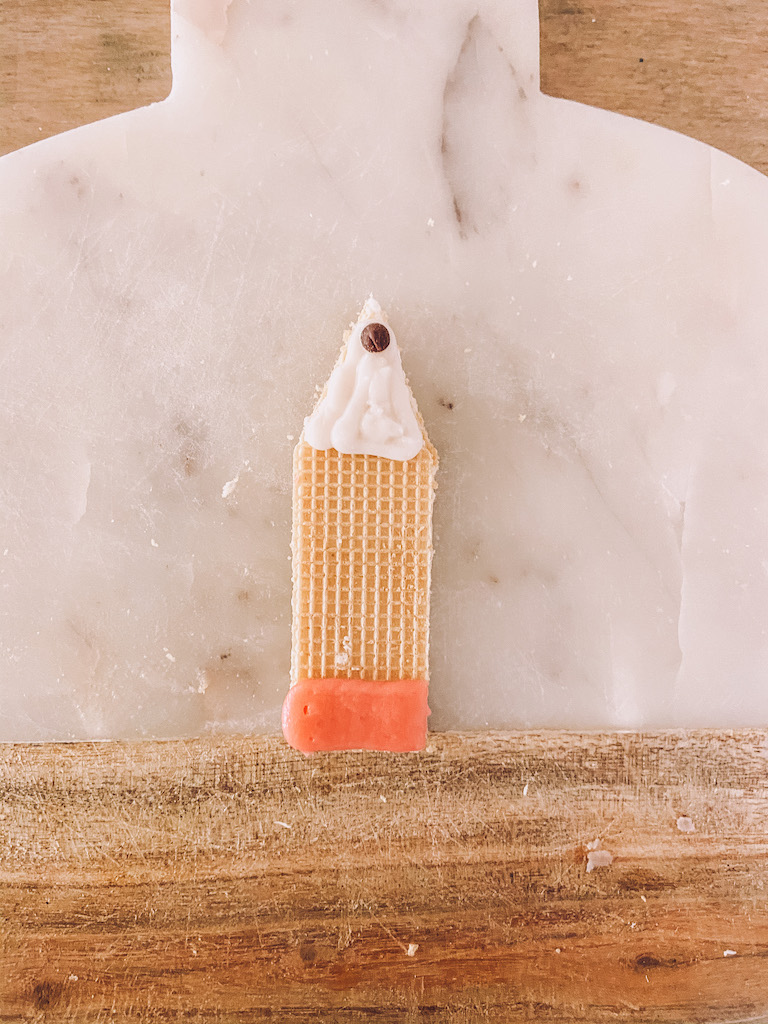 How easy was that to make? Super fun and oh so cute!!! These would also make a great treat for a school themed party! You can also make them ahead of the first day of school and add them to your child lunch box as a little surprise!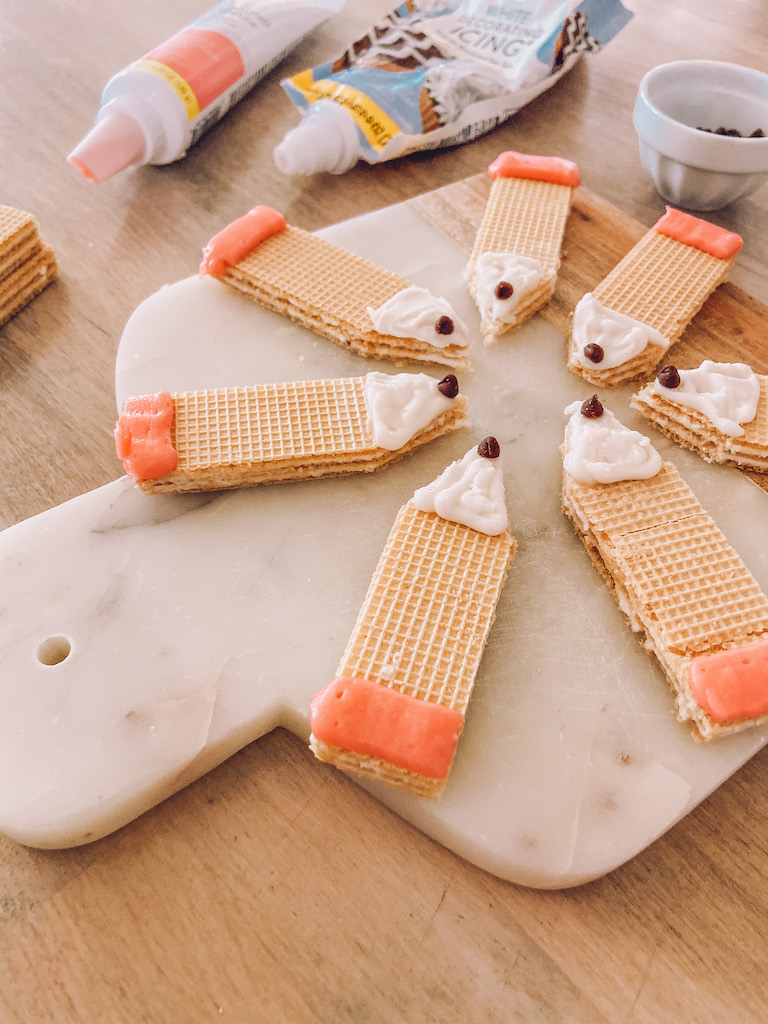 I know these sugar cookie wafers won't last long! I may have to hide a few so I can dunk them in my morning coffee!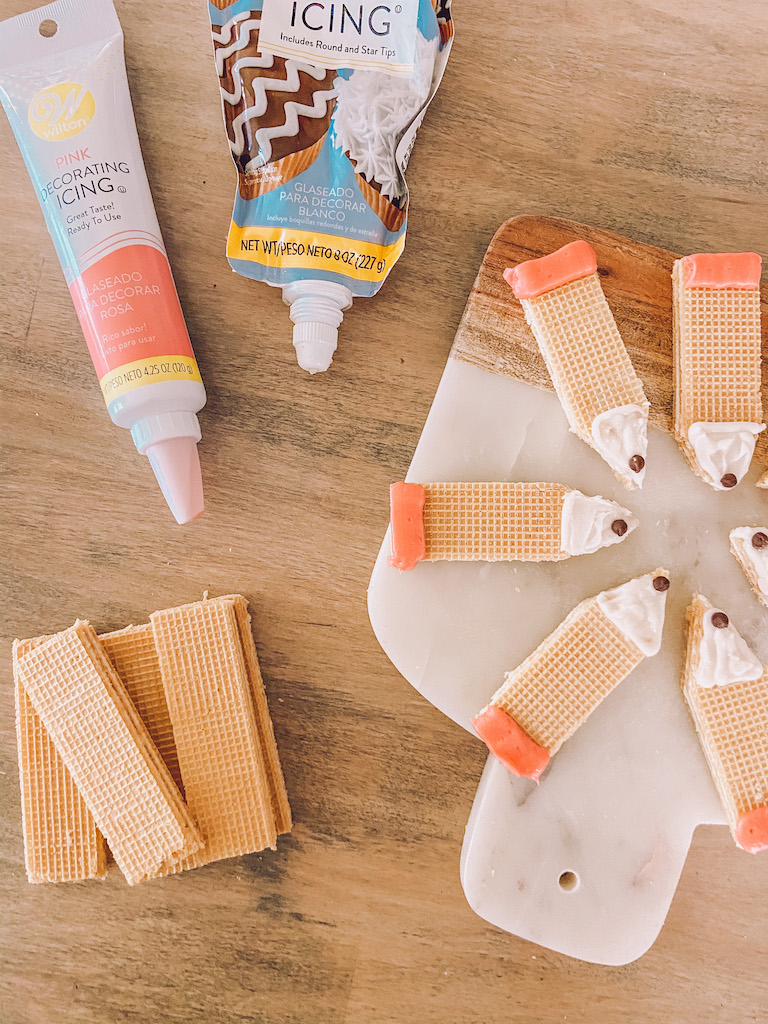 xoxo,
Leanna