Easy Ice Cream Cake with Ice Cream Sandwiches
Simons birthday is TODAY! All he wanted for his birthday was an ice cream cake! If you are new here, you might not know that my hubby is from New Zealand. Apparently growing up they would have ice cream cake with lots of lollys (which means candy!). Also, you may know that I am a horrible baker and will only attempt a recipe that is easy and yummy! I can not follow directions and hardly have any time to sit down and eat, so it has to be quick! This easy ice cream cake recipe was so fun to make and I will definitely be making it again!
What I also love about this cake recipe is that you can change up the ice cream, candy, or toppings for your choosing. Try red white and blue sprinkles for the Forth of July, or unicorn ice cream for a Unicorn Party! The ideas are really endless.
How to make Easy Ice Cream Cake
Ingredients : Easy Ice Cream Cake
9×12 baking dish
parchment paper
12 ice cream sandwiches (we used vanilla)
Any flavor Ice cream of your choosing
Cool Whip
Chocolate ice cream Sauce
Carmel ice cream sauce
Sprinkles, and candy of your choice!
Directions
Cover the baking dish with parchment paper and line the first row with ice cream sandwiches. You may have to cut some ice cream sandwiches to fit
Next, add a layer of your favorite ice cream. We choose mint chocolate chip.
For the final layer, line the top with more ice cream sandwiches.
If needed, pop the cake back in the freezer for the cake to harden
When you are ready to serve the cake, take the cake out of the freezer and transfer it to a plate or serving platter. To do this, turn the baking dish over on top of the plate carefully. (the bottom of the cake layer will now be the top).
Add the cool whip as the cake icing to the entire cake
Top the cake off with your favorite ice cream candy and toppings!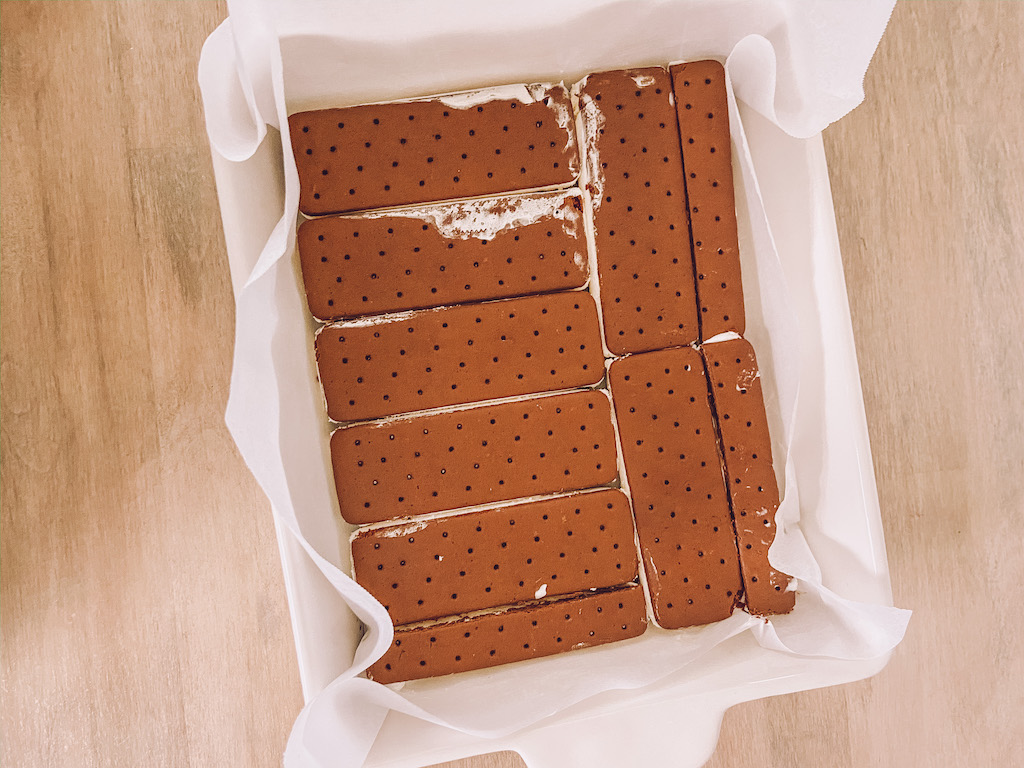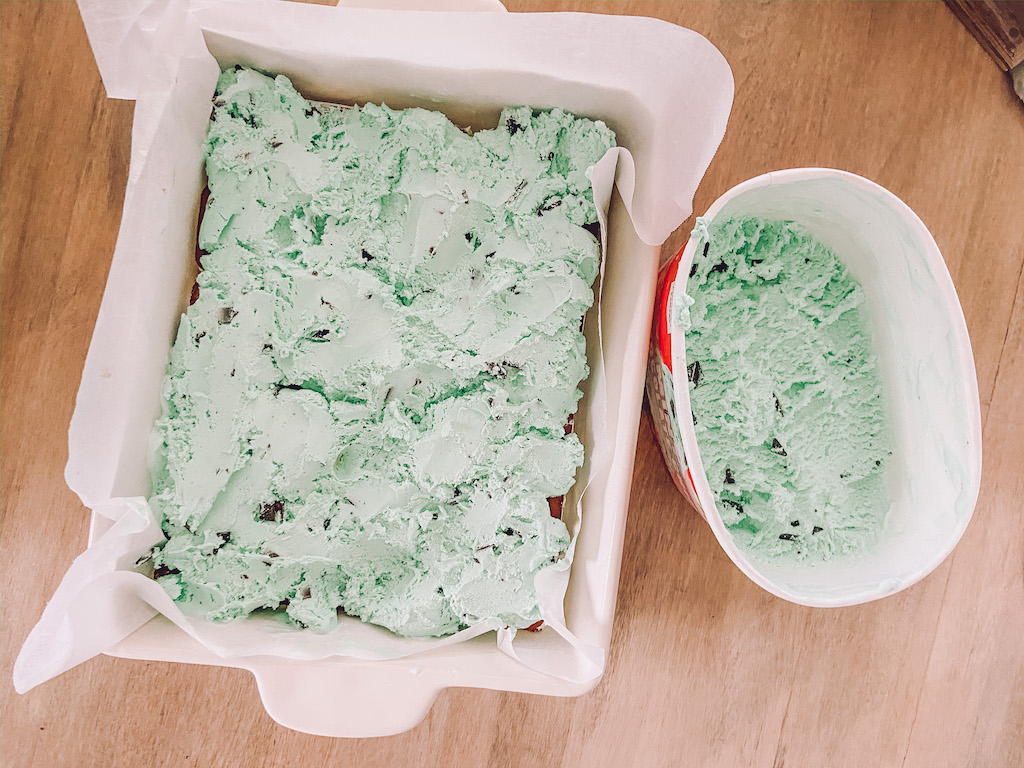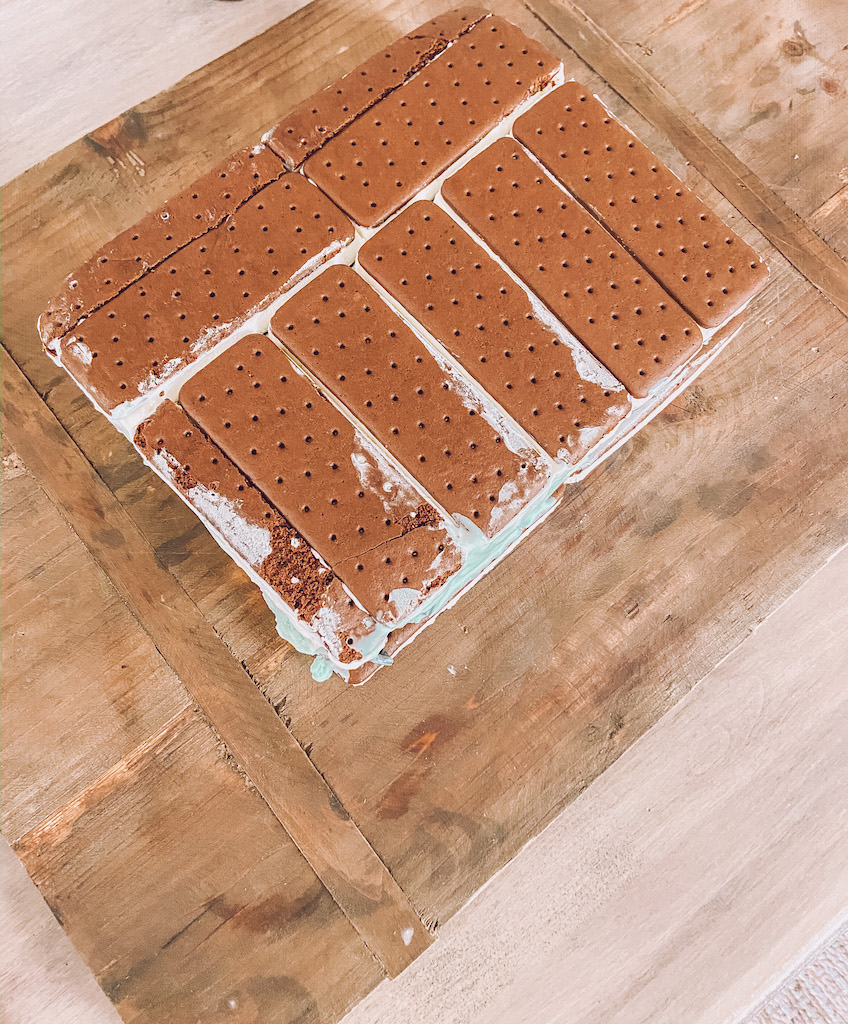 This recipe was SO Easy to make and also tasted so good! Simon loved it and I am sure it will be a request for every birthday!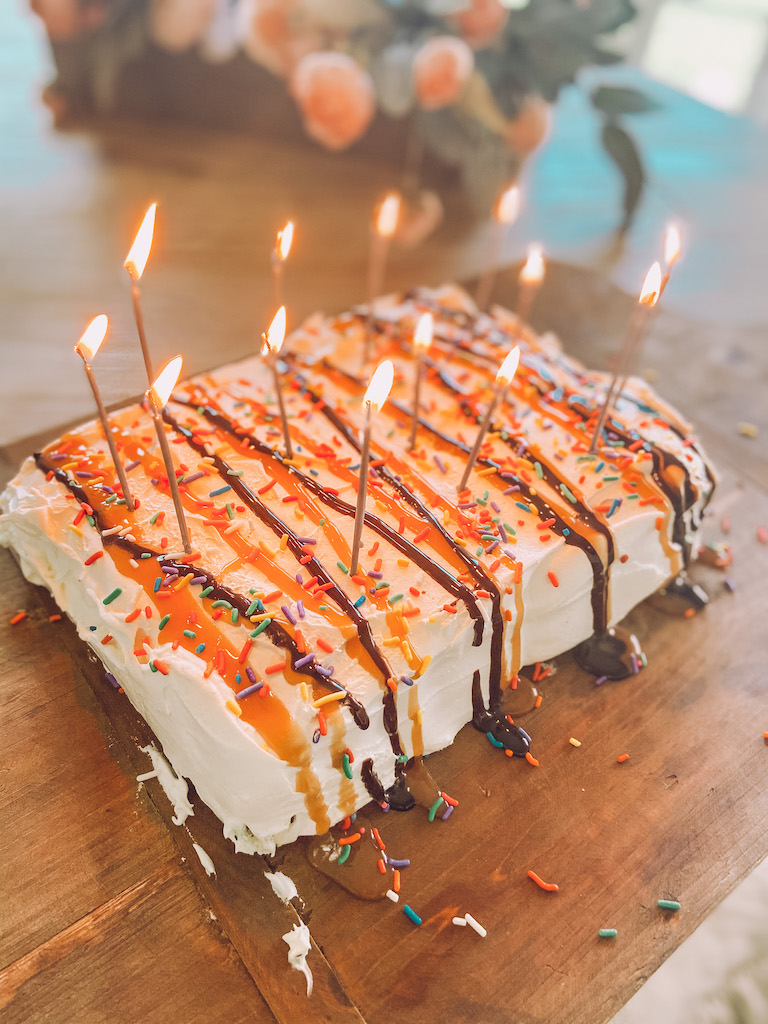 Another fun and easy cake recipe to make for breakfast is this banana mug cake recipe! It takes only a few minutes and is always a kid favorite!
xoxo,
Leanna