Easy Smoked Turkey Salad Recipe
A simple and delicious smoked turkey salad recipe to use the left over Turkey from Thanksgiving. This turkey salad is perfect for lunch or an afternoon snack!
The day after Thanksgiving is full of lots of leftovers! I am always looking for different ways to use all the left over food. Today I made this super yummy turkey salad using some of the leftover smoked Turkey! I am sure you already have all the ingredients already in your kitchen.
Easy Smoked Turkey Salad
Ingredients
2 smoked turkey legs
2 smoked turkey thighs
1/4 cup mayonnaise
1/4 cup diced celery
1/4 cup diced granny smith apple
1 tablespoon chopped pecans
1 teaspoon white vinegar
2 teaspoons finely chopped parlsey
1/4 teaspoon Trader Joes Everyday Seasoning (or you can use a mixture of salt, pepper, onion powder and garlic powder)
1/2 cup diced bread and butter pickles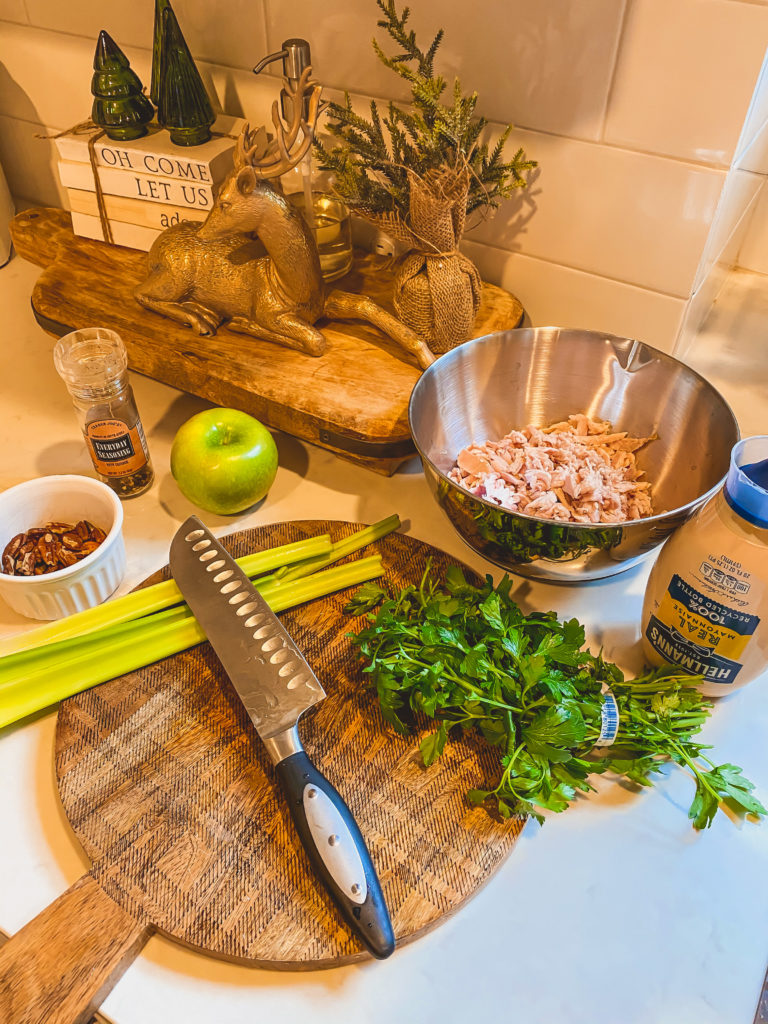 How to make Smoked Turkey Salad with Leftovers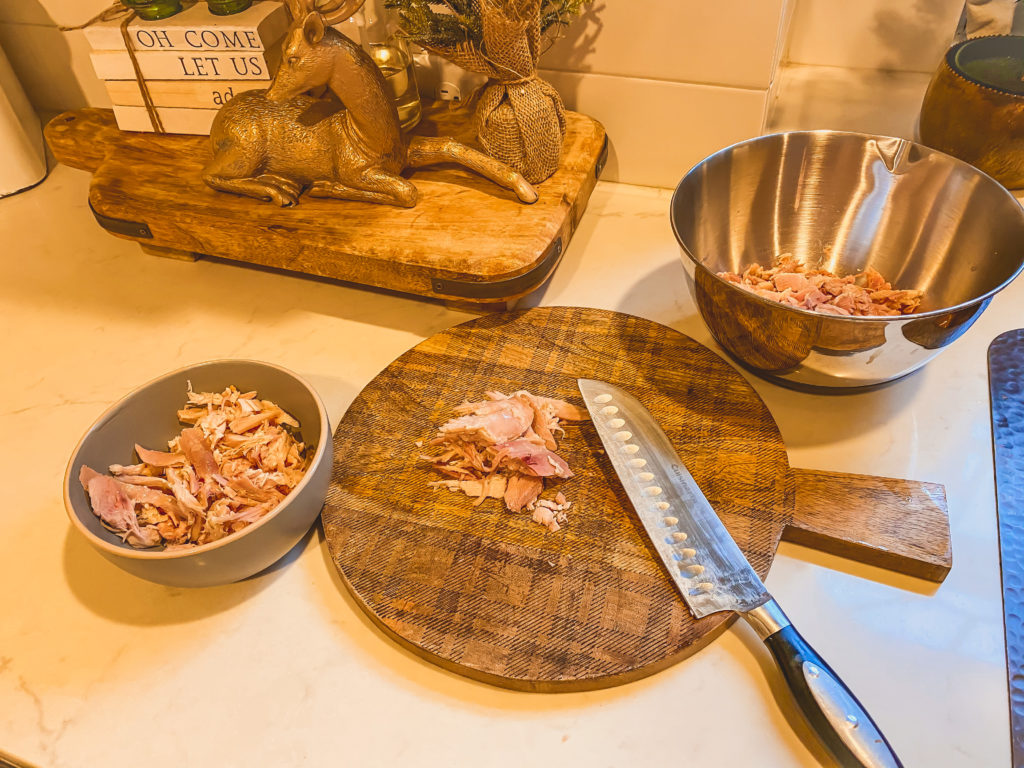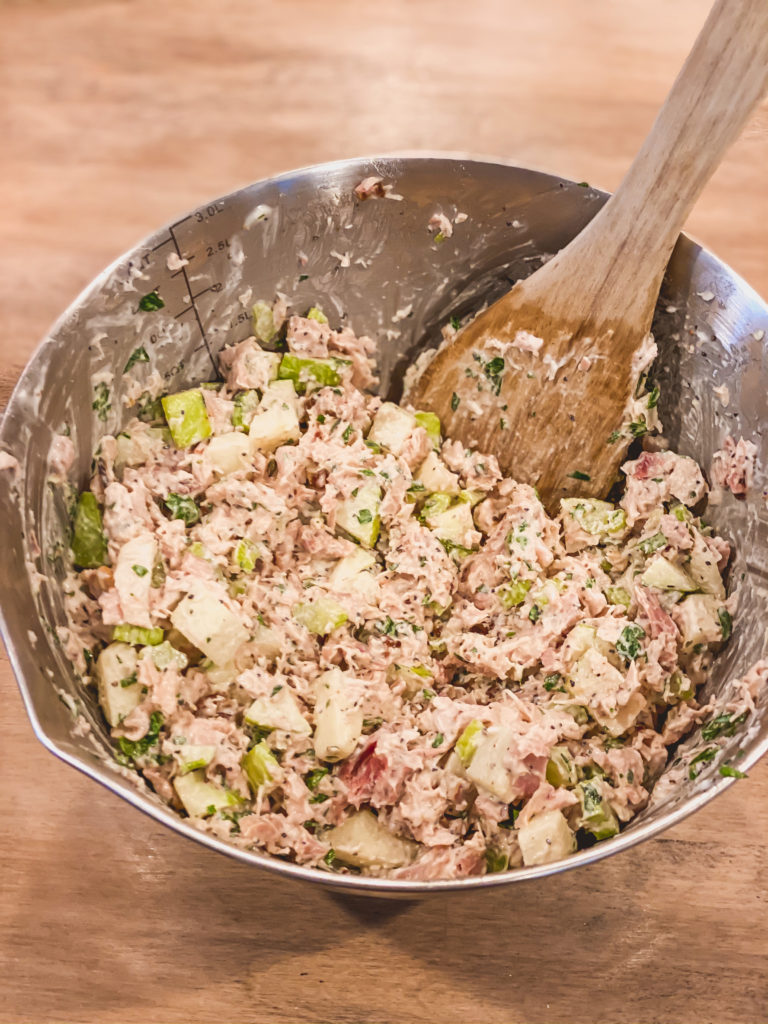 Remove the skin from the legs and thighs, pull of the meat and chop into 1/2 inch cubes and transfer into a medium bowl.
Add the celery, apple, pecans, vinegar, parsley, seasoning, and pickles and stir to combine.
All the mayonnaise and stir until combined.
Serve on your favorite bread! Our favorite healthy bread choice is always Daves Killer Bread Good Seed.
What are your favorite ways to use the leftover Turkey?? I also love to make a Turkey soup!
I hope ya'll had a wonderful Thanksgiving!
xoxo,
Leanna