Beautiful and Affordable Summer Dresses from Walmart
I have been absolutely loving these cute summer dresses from Walmart and have been wearing them for so many occasions! I especially appreciate how I can get pretty much everything I need at Walmart, from groceries to clothes to everything in between. It makes my life so much easier as a busy mama of three with the kiddos on summer break, especially because they also love going to Walmart!
These outfits can be dressed up or down for daytime or night and are so comfortable, fashionable, and affordable. Walmart has so many outfit choices and I'm excited to share my current favorites!
Here's a quick glimpse of some great options, plus each individual outfit linked and styled below for easy shopping.
1. Easy and Breezy
I adore the emerald color on this flowy maxi dress. You can coordinate this with a pair of sandals for a casual look or cute heels like these braided sandals or white espadrilles for a dressier vibe.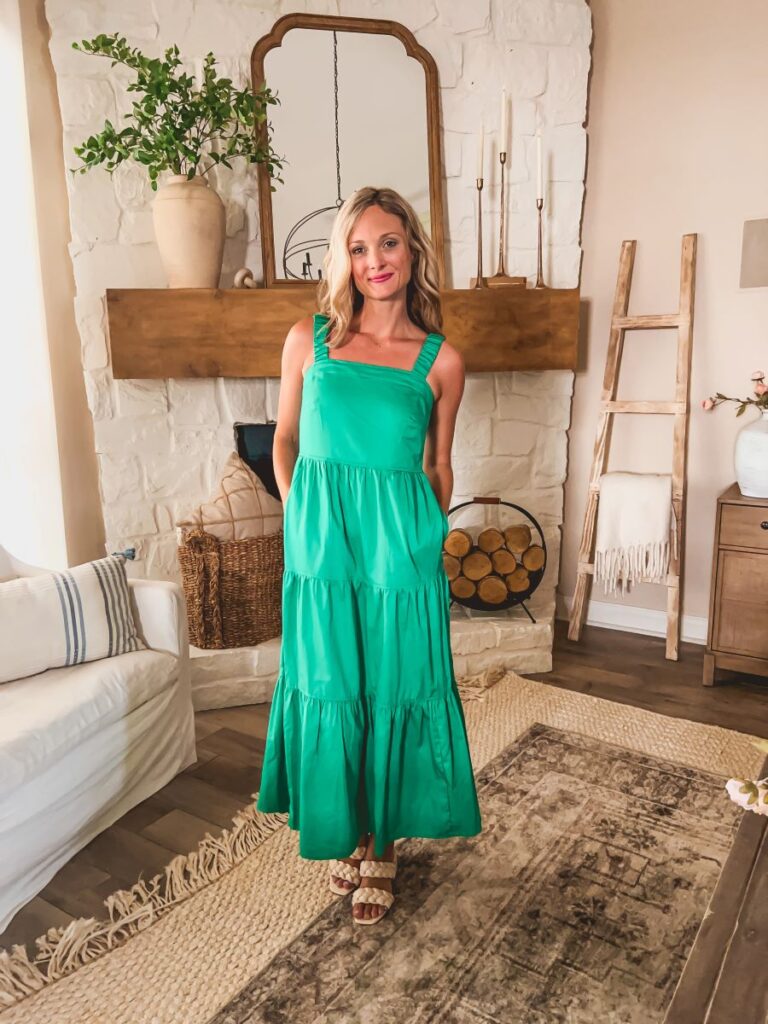 This outfit is also versatile: with the bold color you could keep it simple and go without accessories, or you could add necklaces, layered bracelets, or fun earrings. I especially love how the hues in the floral purse coordinate with dress. You can shop the whole head-to-toe outfit by clicking each image below!
2. Classic LBD
A Little Black Dress is a great investment because it can work with so many occasions! This cute tank dress could also easily transition into fall with a cute sweater and comes in a variety of other colors.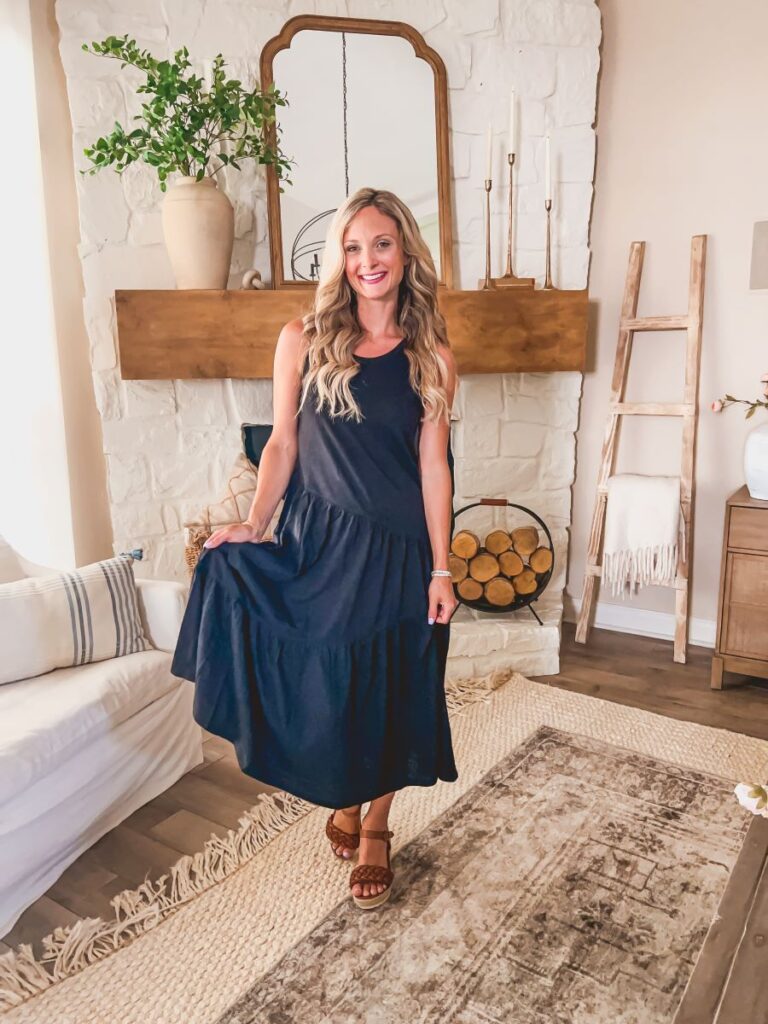 Like the emerald maxi dress, this one dress can yield countless different looks with the shoes and accessories depending on how you're feeling. You could also easily add a pop of color, like this adorable pink tote or these beaded pink and orange flower earrings.
3. Cheerful and Bold
The bright splash of color with the pink and coral shades is such a fun look on this dress. I also appreciate how the wide straps create such a flattering look around the shoulders without me having to worry about adjusting them.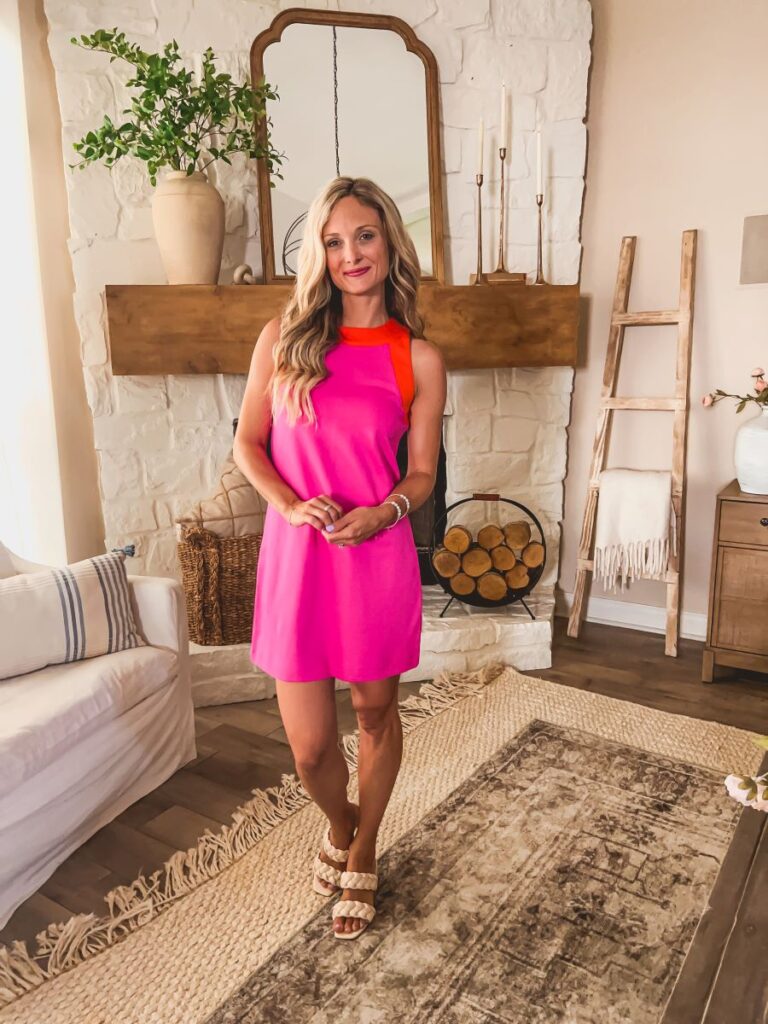 The braided sandals go with pretty much everything and I've already worn them several times this summer! The heel is just the right size where I feel like I have some height but are still comfortable enough to wear for an extended period of time.
4. Coastal Chic
The blue-and-white colors in this dress create a subtle nautical vibe, and I love the little bow in the front. This outfit is perfect for so many settings, from a date night to an outing with girlfriends or a summer concert.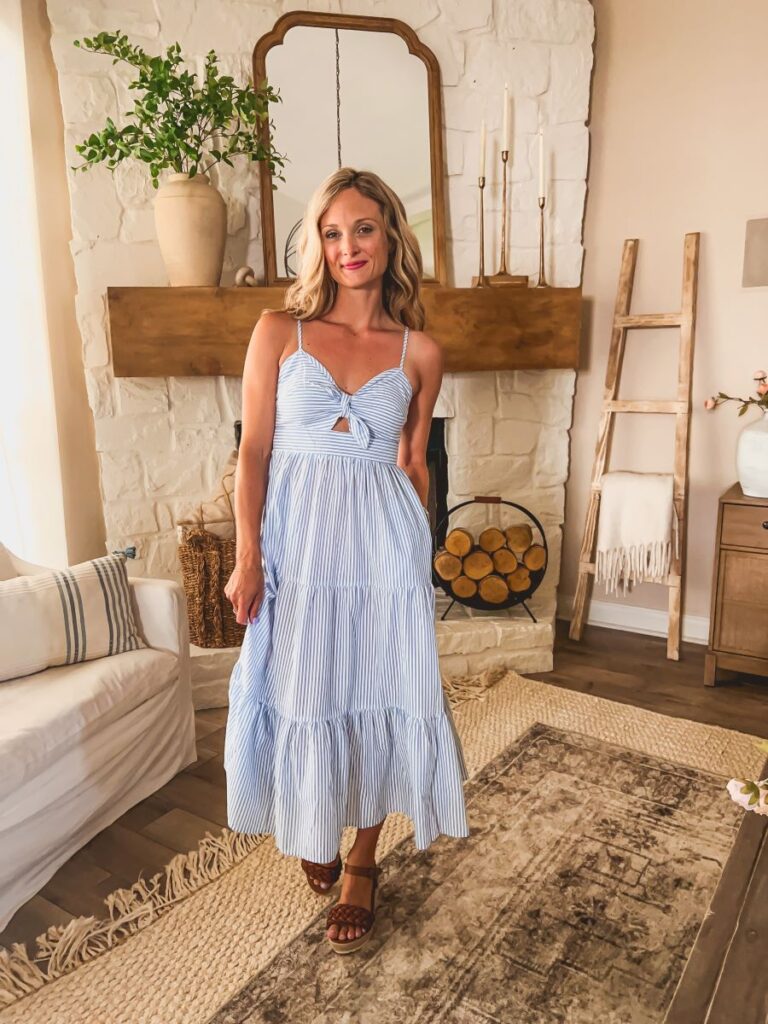 The empire waist also makes this dress so comfortable while still being form-fitting and flattering. You could pair this dress with so many different shoes and I especially love these platform sandals or these cute espadrilles. This woven crossbody purse is also a great addition to complete the look!
5. Pretty in Pink
I live in Texas where the summers can get so, so hot, but I still want to look put-together while keeping cool. This flowy pink maxi dress is so easy to throw-on while running errands, going to kid sporting events, spending time at the beach, or enjoying a night out.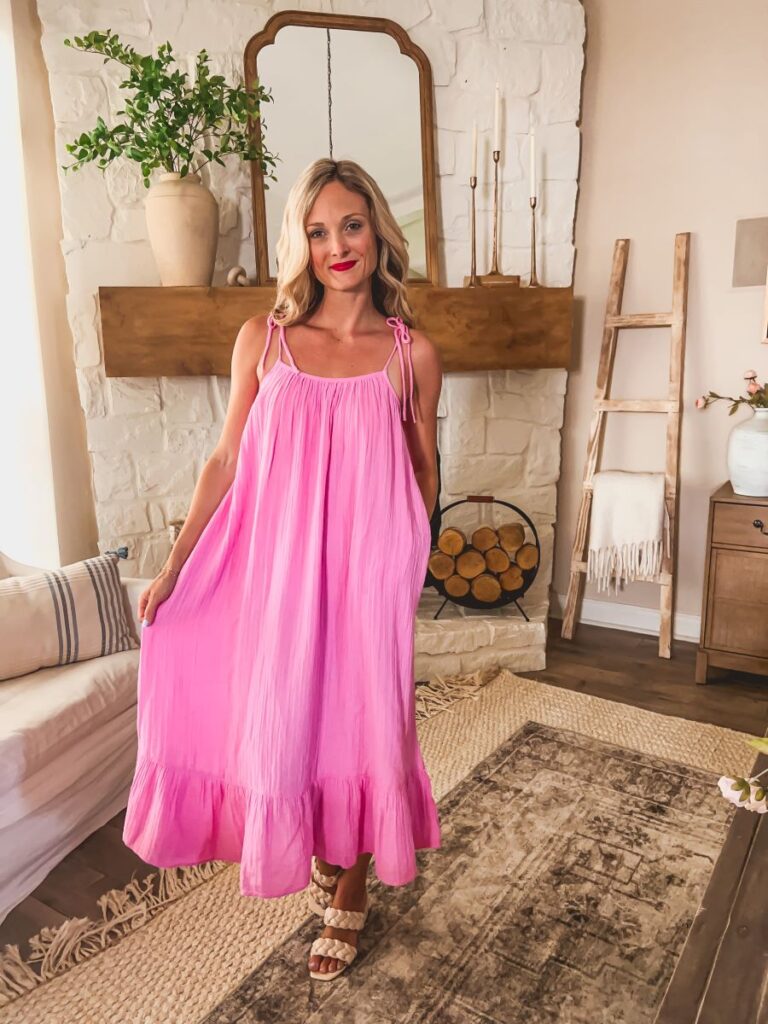 Y'all know I love all things pink and you can check out some outfit suggestions below!
6. Simple Elegance
As soon as I saw this halter dress, I knew I had to have it! I don't have as many halter dresses and I love the neckline here. The fabric is so light and airy and did I mention it has POCKETS?! Sign me up immediately. 🙂
This would be another great option for a date night. Here are my favorite picks for styling this summer dress!
7. Flirty and Fun
I wore this amazing two-piece in a recent Instagram post and got so many questions about it! You can wear the top over the shoulders or pull them down to show a bit more skin, depending on your preference. The longer skirt keeps the overall look classy with a touch of sexy.
With the bright outfit, the natural color of the sandals tie everything together. Click below to shop some of my other suggested accessories for this piece!
Shop the Post!
I know that I sometimes can get overwhelmed while shopping, so I hope these recommendations can help save you time and help you feel your best! All of the cute summer dresses that I shared are linked in the picture below.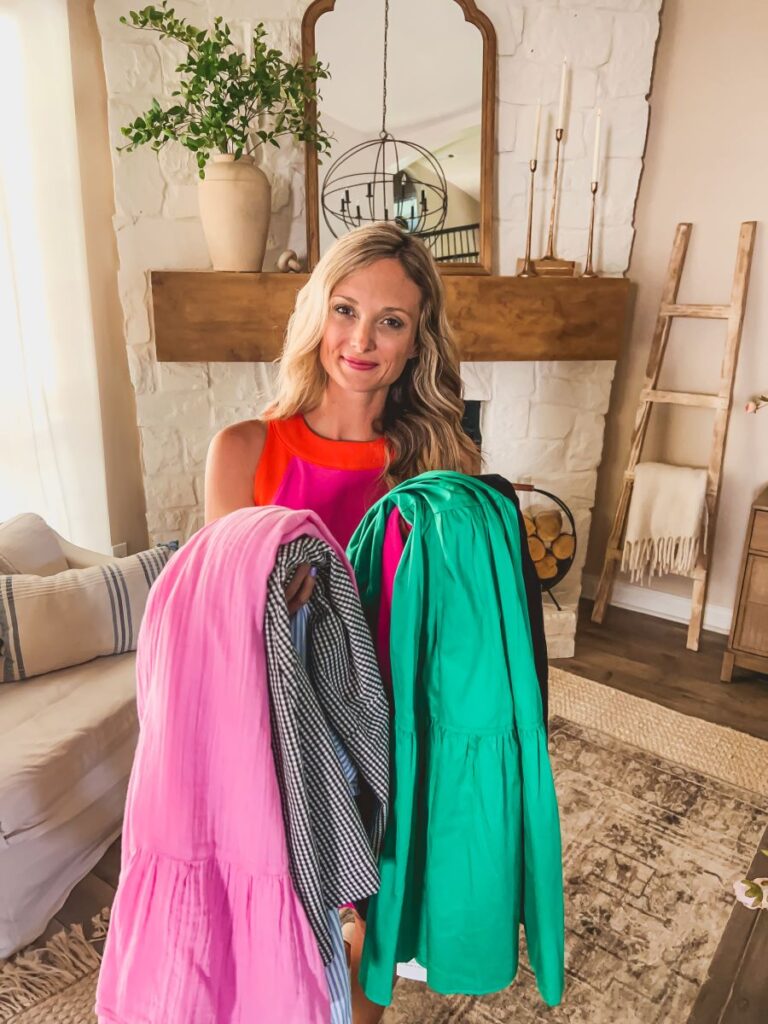 You can also check out so many cute summer outfits from Walmart, plus pretty much anything you might need for any and all occasions!
If you end up getting any of these dresses, I'd love to see and please feel free to tag me on Instagram! Thanks for being here and I hope you have a wonderful day, friends!
XoXo,
Leanna