Easy Bunny Cinnamon Rolls for Easter
This might be the easiest recipe I have ever shared with yall! If you are new here, I am all about recipes that are quick , easy and tasty! Today I am sharing my favorite easy Bunny Cinnamon Rolls that will be perfect for Easter morning. If you love to bake you can make these from scratch. But, I am a horrible baker and the cinnamon rolls from the can taste just as good!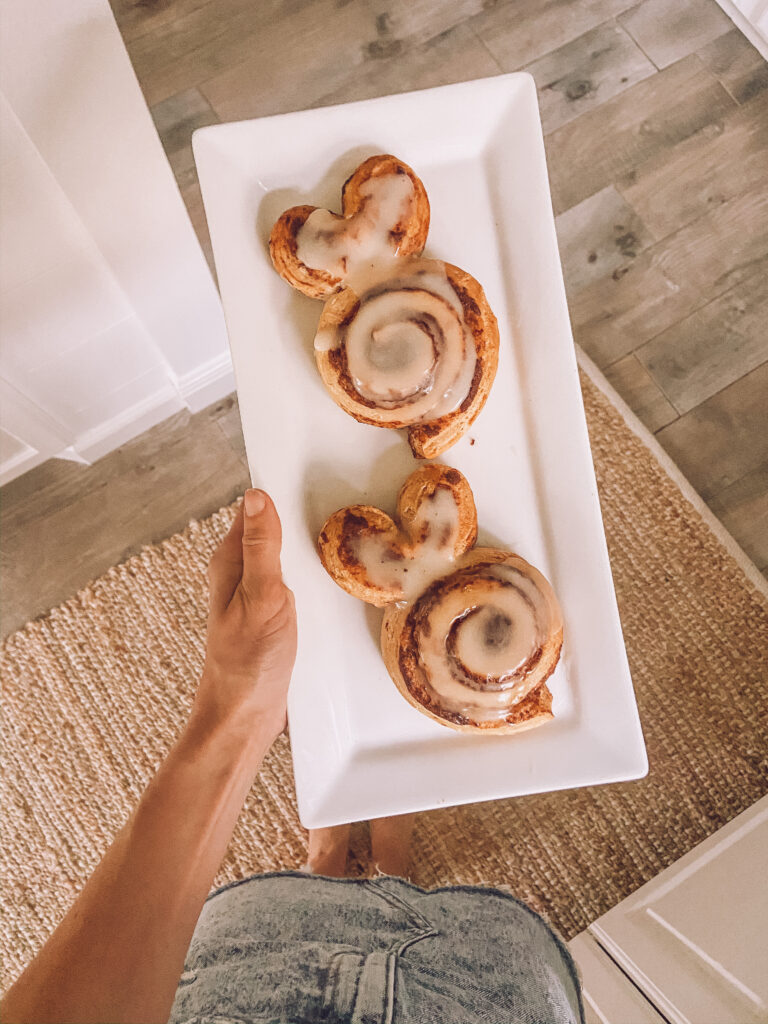 Ingredients:
1 Can of Pillsbury Cinnamon Rolls
Baking Sheet
Knife
Directions for Bunny Cinnamon Rolls:
Open up the can of cinnamon rolls and lay out 4 rolls for the bunny heads
Use the remaining 4 rolls to make the Bunny ears. Unroll each roll and cut in half. One roll will make 2 ears.
Shape the ears and place on each bunny head
Bake at 350 degree for 18-20 minutes or per the directions on the can
Wait to cool and top with icing and enjoy!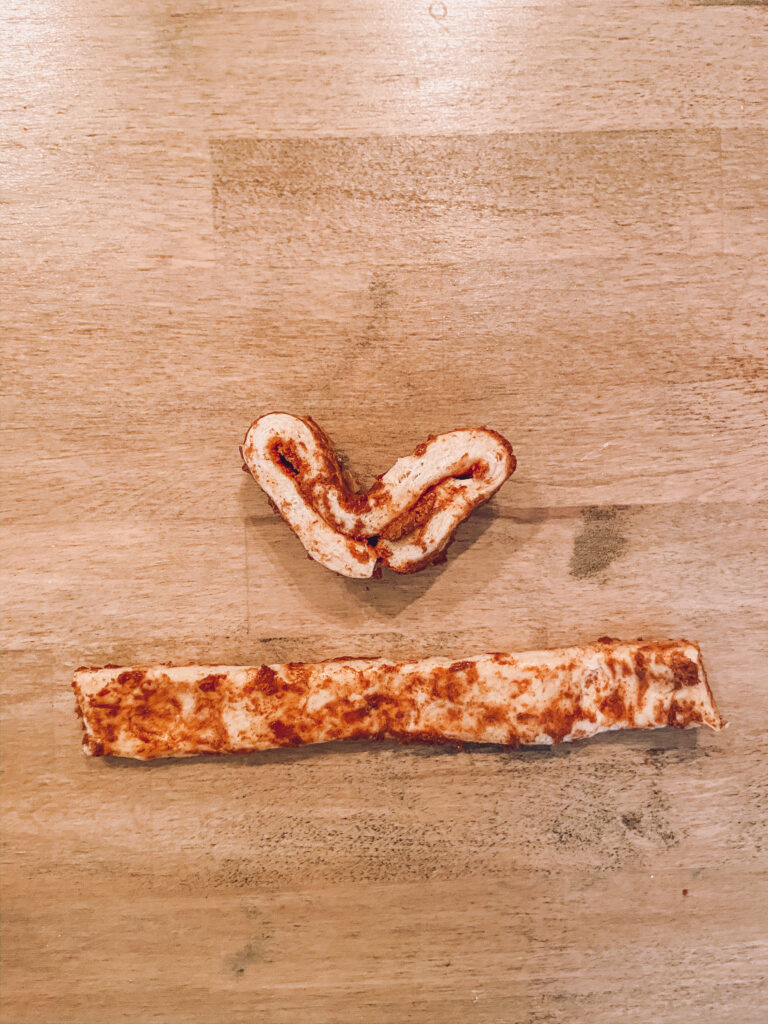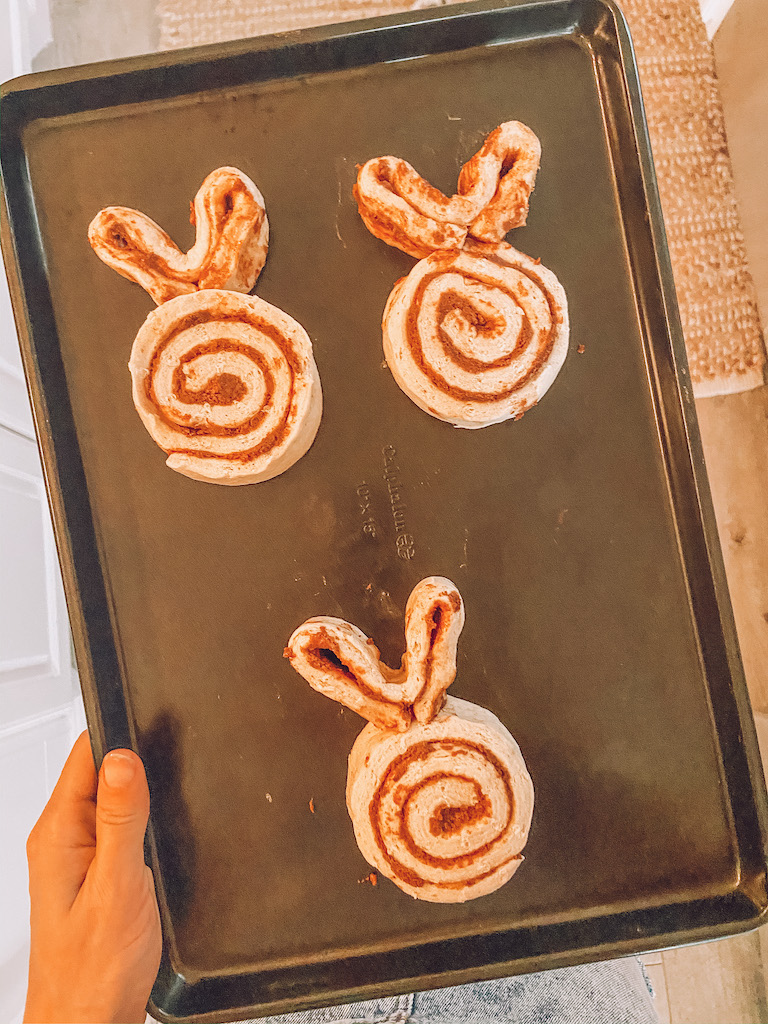 You can make these bunny rolls on Easter morning while your kids hunt for easter eggs! If you want to make more just make sure to buy another can!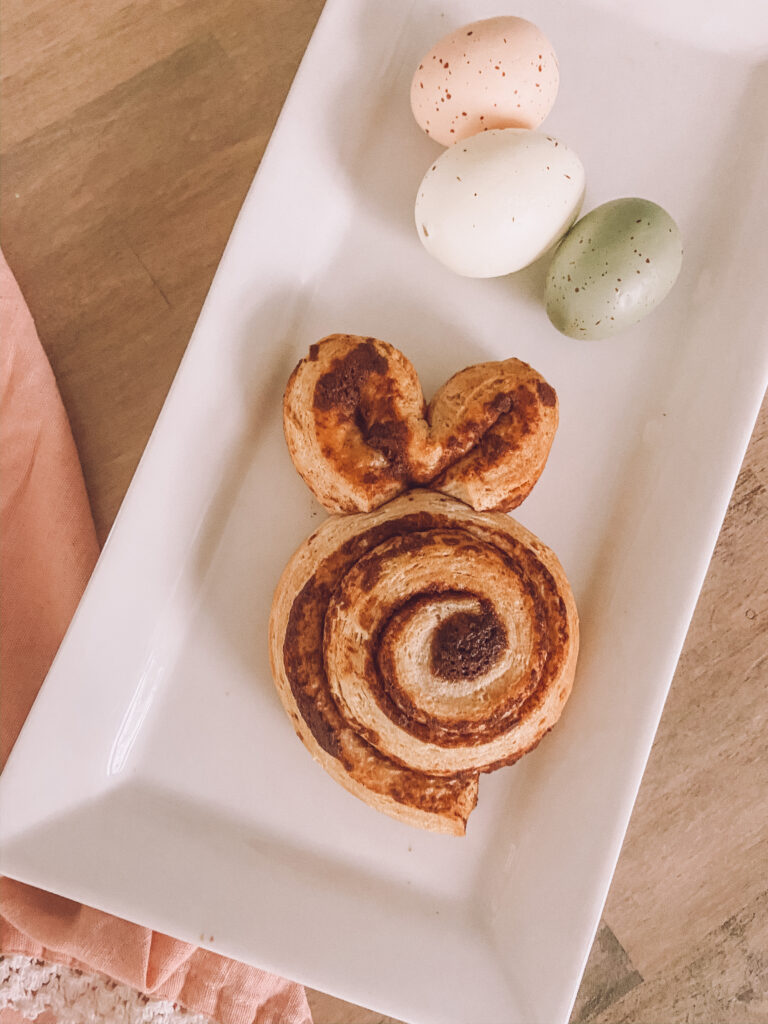 I hope you have a blessed and Happy Easter!
If you are are looking for another easy breakfast recipe you make like my favorite healthy banana bread!
xoxo,
Leanna