DIY Planked Ceiling Outdoor Patio Refresh
As I write this post, I am still covered head to toe in paint! This project almost took it all out of me and I am so glad we are done! We spent the last few weeks chipping away at our outdoor patio refresh. The biggest change to this space is the DIY Planked Ceiling. I still can't believe this is our backyard!
Over the past 4 years in our home we have added the pergola, built the DIY porch swing, painted the brick, and most recently added a DIY planked ceiling. These are all relatively easy and cost effective projects that make a big impact.
Outdoor Patio Before DIY planked ceiling
Lets take a look at what our backyard looked like before: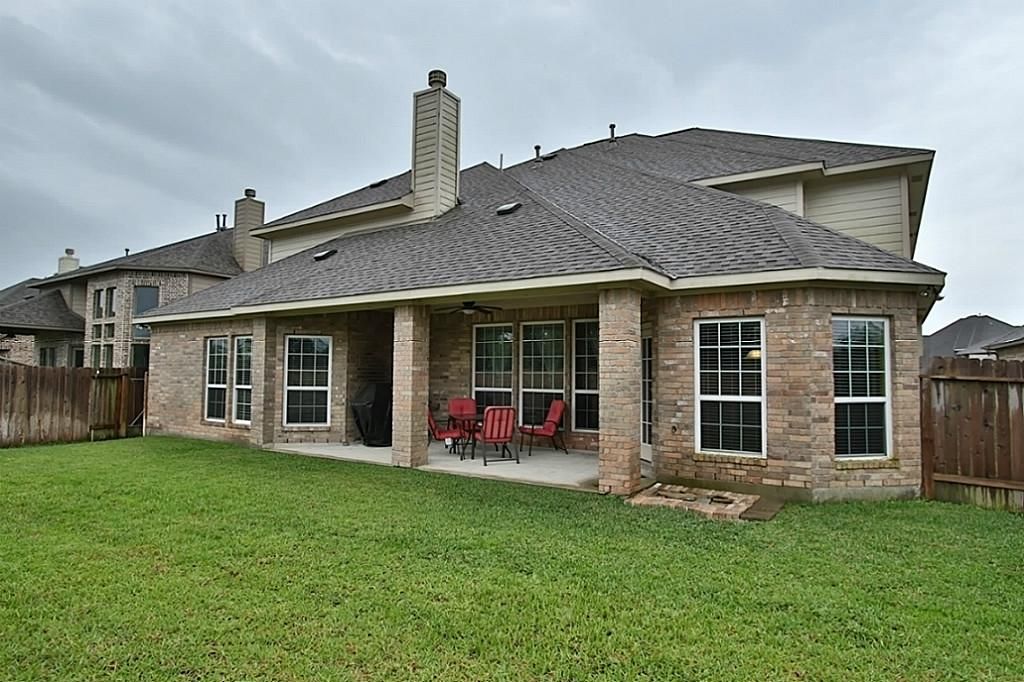 Grant it, this was the listing photo. But, I want you to see how even a small backyard can become an outdoor oasis.
Outdoor Patio After:
This is what our backyard looks like now. Note: The chimney siding blew off in recent storm at that still has to be painted).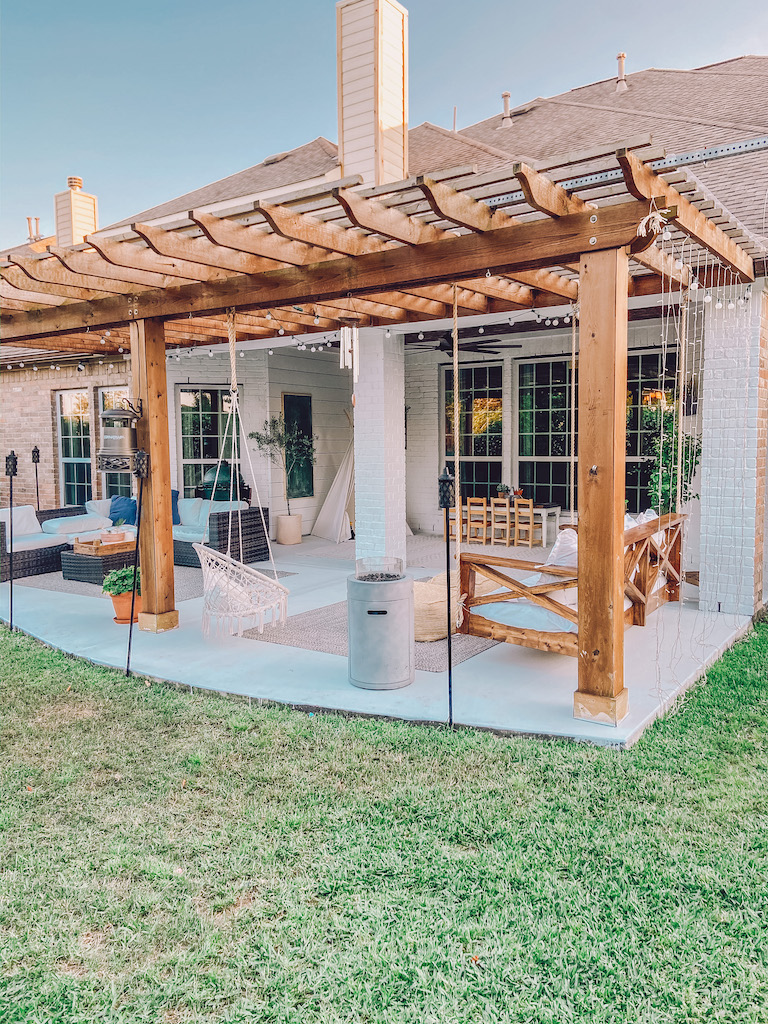 The pergola obviously made the biggest difference but since we built it a few years ago, we have been wanting to also update the covered patio.
The first project under the covered patio that we tackled was two years ago. We started off by panting the brick inside the patio white. It made a big difference! When originally painted the brick we used the Romabio Limewash in the color Bianco White. It was easy to apply!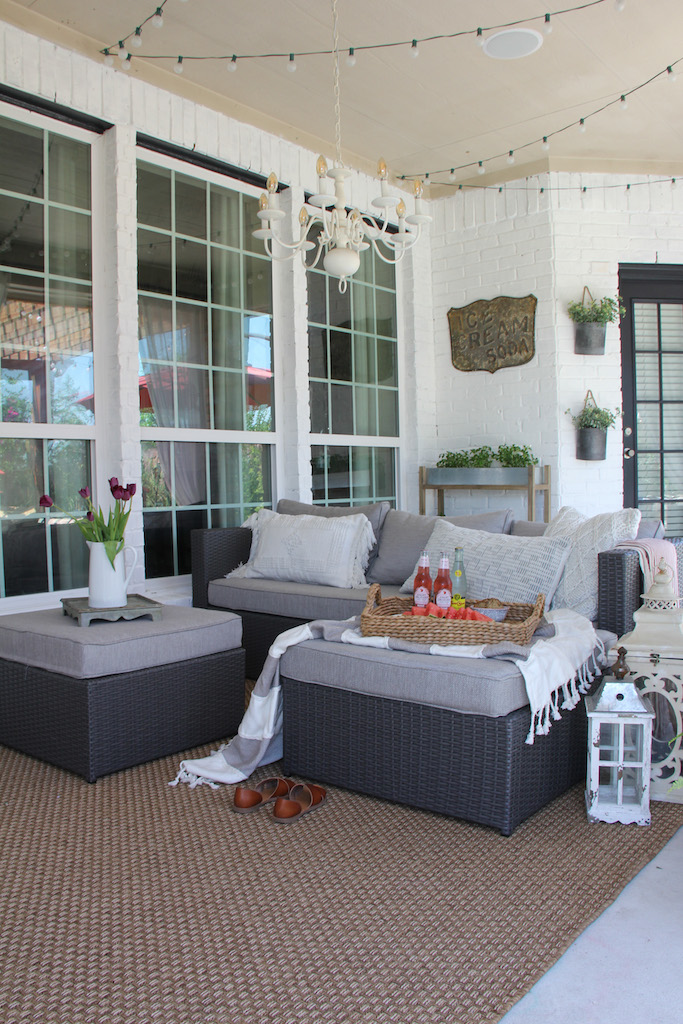 However, after we painted it white, the ceiling looked even more beige. Since then, we have been dreaming of doing something to the ceiling to make it pop against the white brick.
DIY Planked Ceiling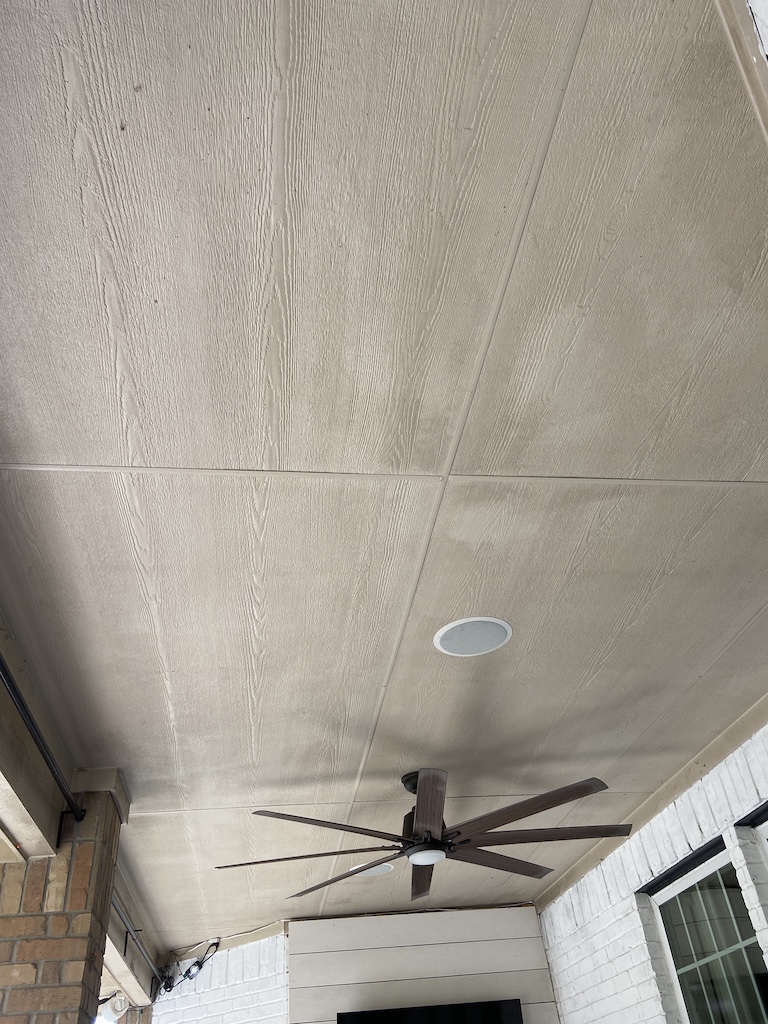 We decided to plank the ceiling with strips of plywood to cover the beige existing ceiling. To do this we, cut strips at about 8 inches wide and nailed up using a nail gun. Next, we stained the ceiling with the stain called Early American.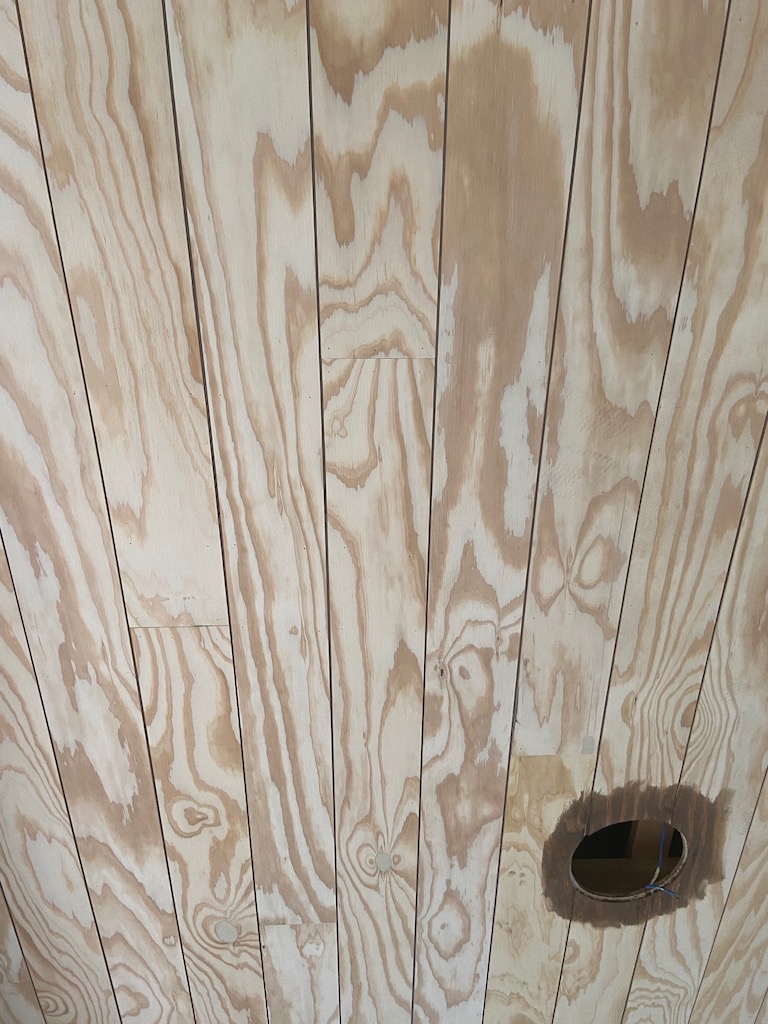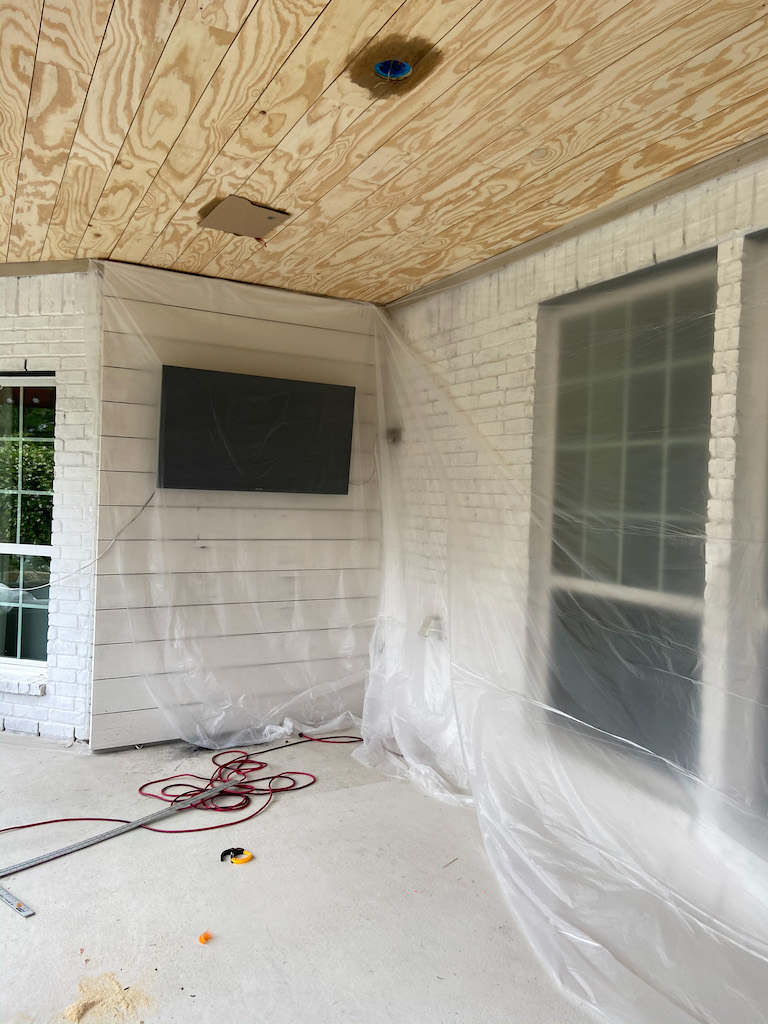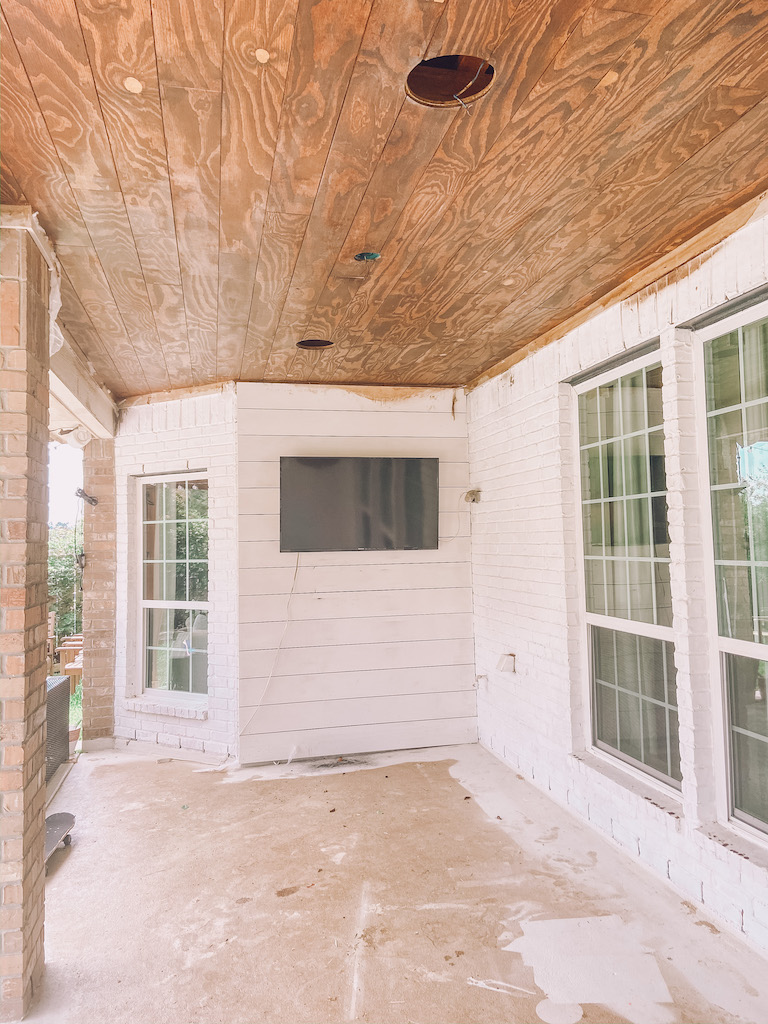 Outdoor Patio Refresh: White Painted Brick
We also painted the brick columns white to finish off the entire space. However, when we tackled the painting this weekend, the Limewash that we originally used was out of stock. So instead, we used the Behr Outdoor Paint. It was just as easy to apply as the Limewash and love how bright and clean it looks!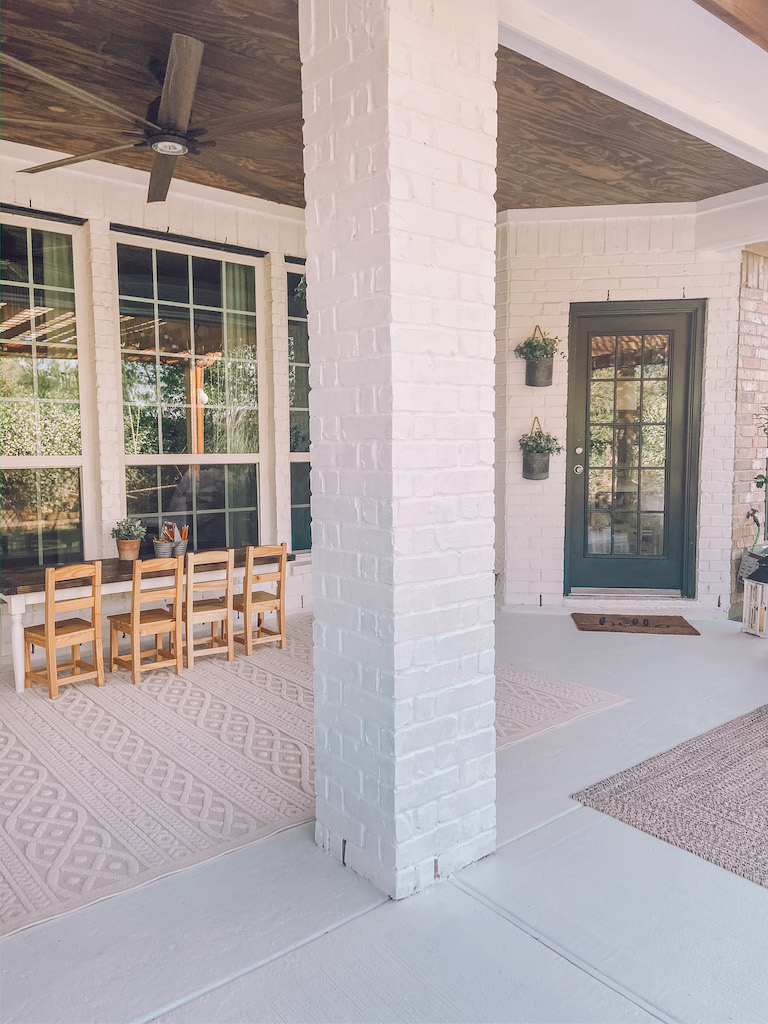 Outdoor Patio Refresh: Concrete Stain
The last step on our patio refresh was to freshen up the floors. We gave the floors a new fresh coat of stain using Behr Concrete Stain in the color Ice White.
This was the floor before the new stain.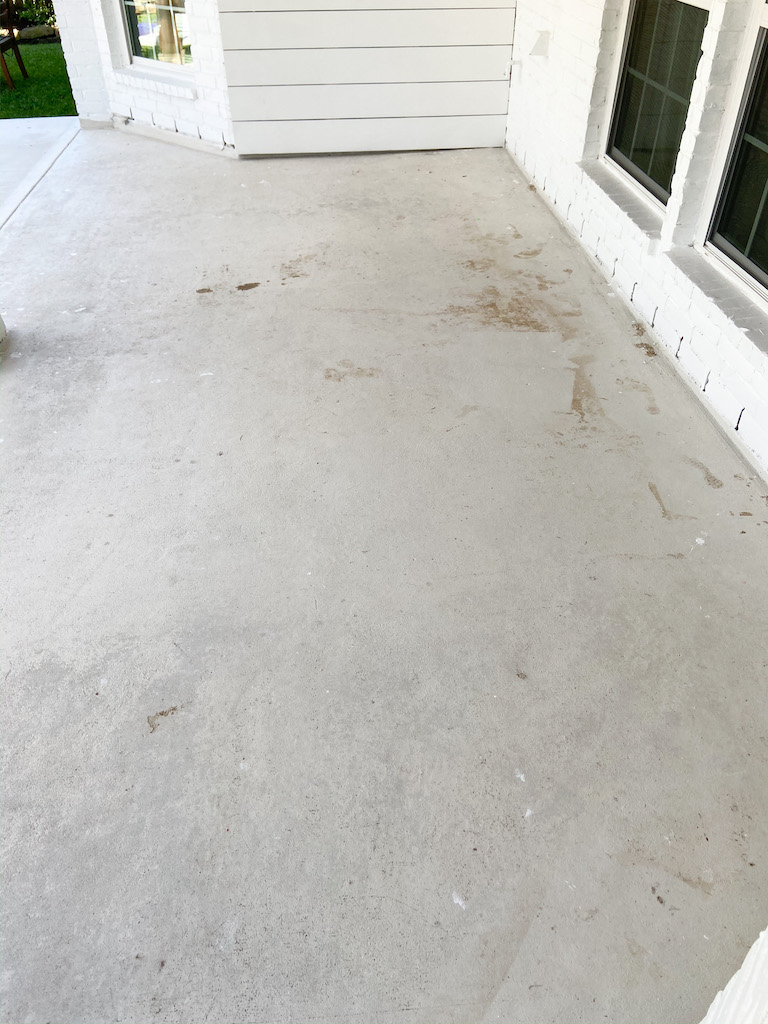 The floor looks so much cleaner and brighter now!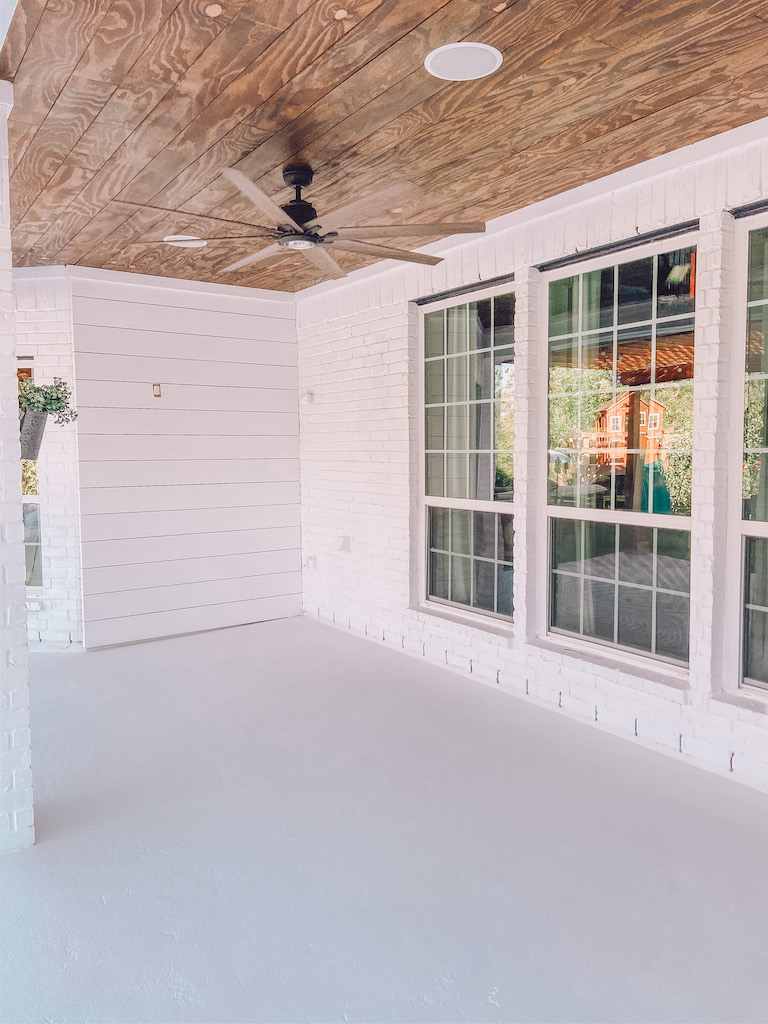 For now we have made the outdoor covered patio a place for our kids to play. We spend so much time out here and it was more important to create a space that they could hang out and just be kids!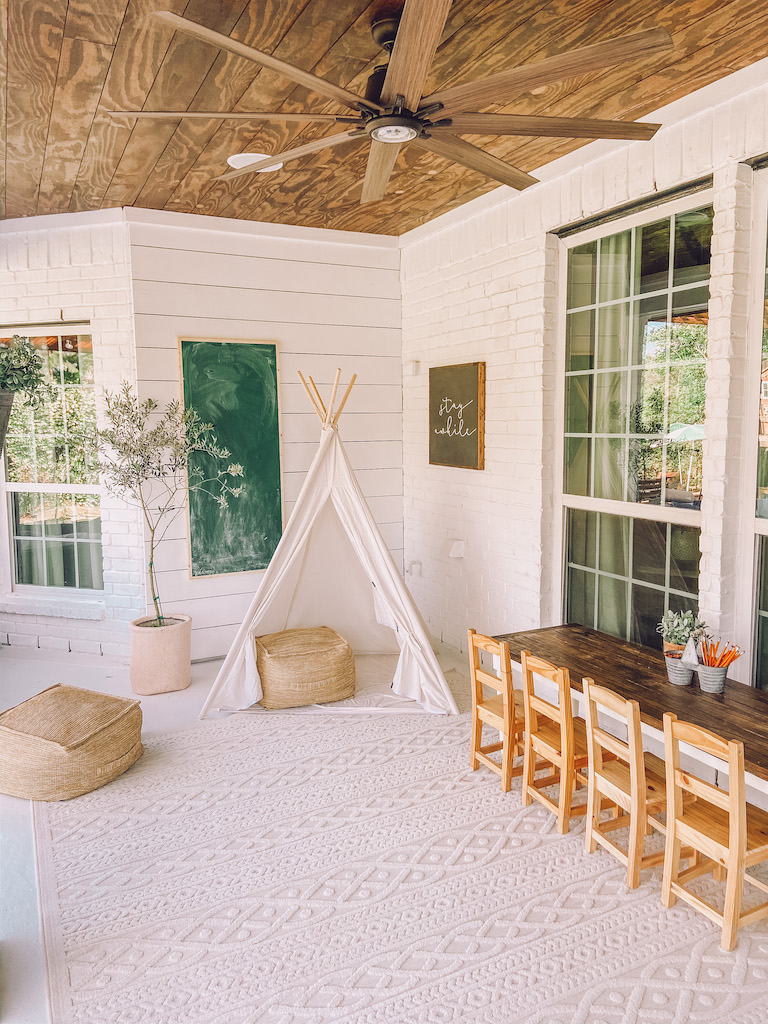 One day we will finish the outdoor covered patio with some outdoor dining furniture but for now this makes more sense, especially while we are all stuck at home!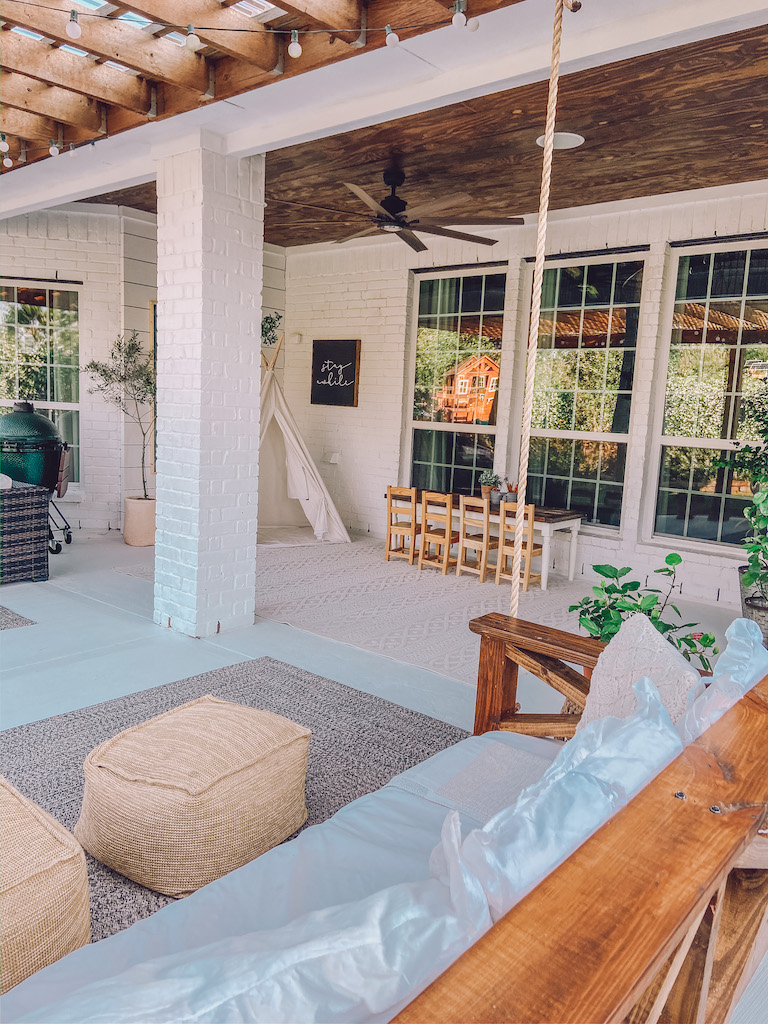 It is more important for me to make a space practical than to make it pretty. But if you can do both, then that is a win, win!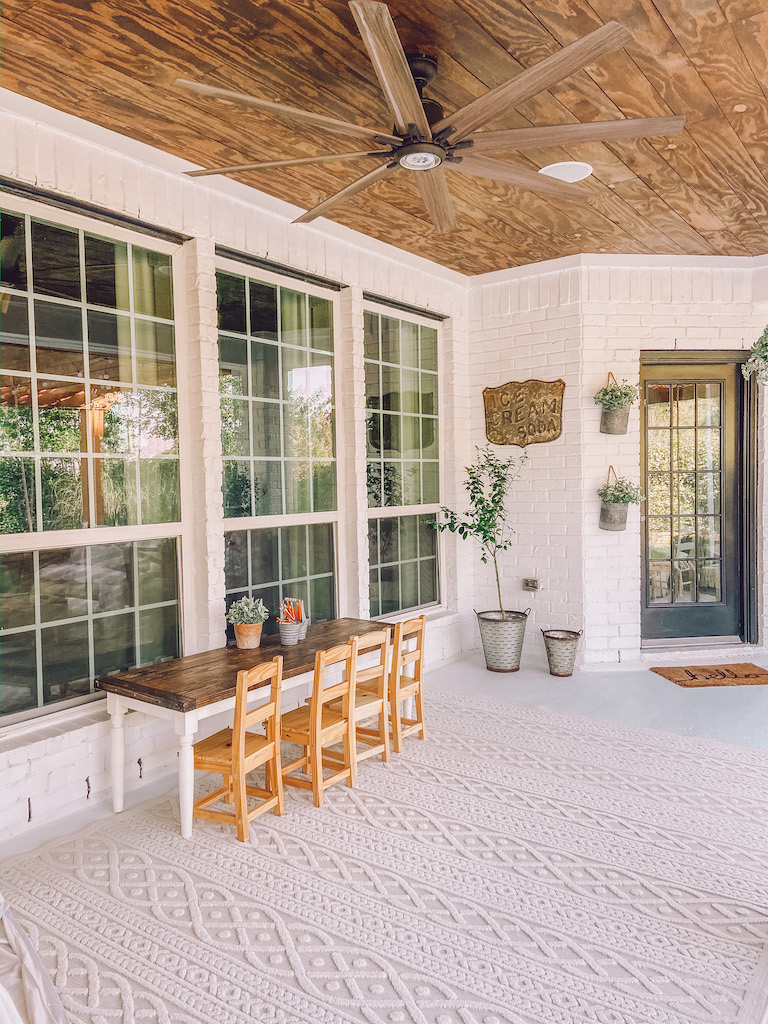 I hope you liked the finished look of our outdoor patio refresh! I can see lots of memories being made out here for years to come!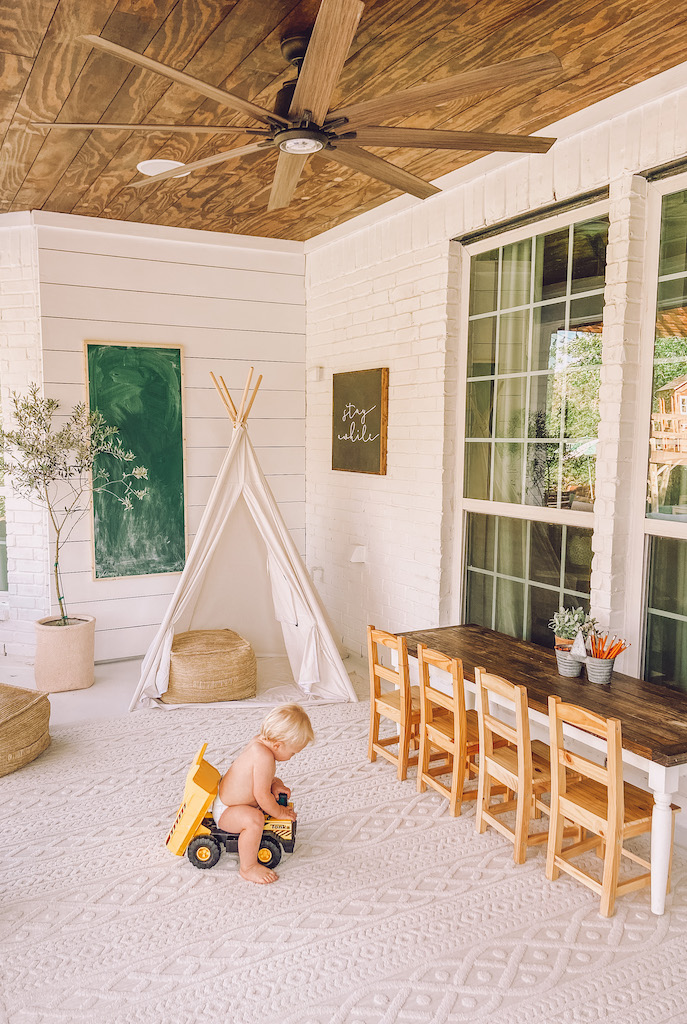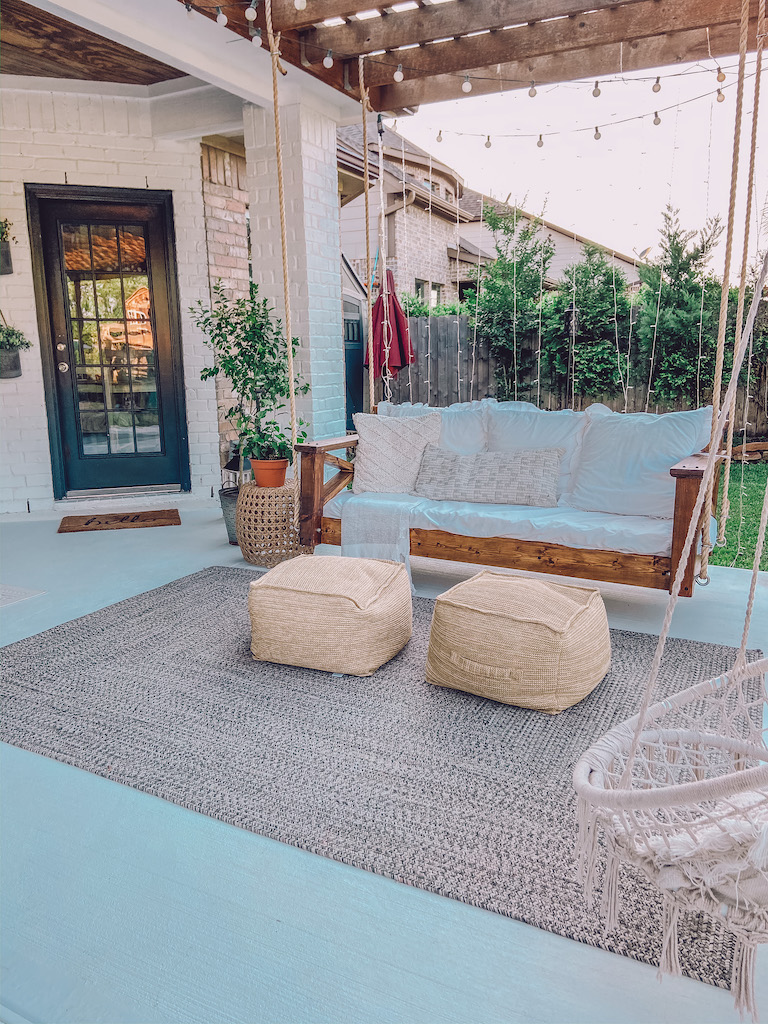 xoxo,
Leanna