Grapefruit Mojito with Truly for Two
Anyone else feel like they have been drinking way more because of this quarantine? Please tell me I am not alone!!! I usually am a fan of white wine during the summer months but I have been graving a light summer drink! Mojitos are one of my favorite drinks in the summer but this recipe is my new favorite! Today I am making an easy Grapefuit Mojito with Truly! This grapefruit mojito drink recipe is light and refreshing for a summer day.
If you don't have Truly, you can use any spiked seltzer such as a Whiteclaw. I actually first made this recipe with a grapefruit Whiteclaw! I love the flavor the grapefruit or lime spiked seltzer gives to the drink. You can also use Fresca, or any seltzer water instead. If you want your Grapefruit Mojito to be a bit sweeter you can add honey, or any sweetener of your choice.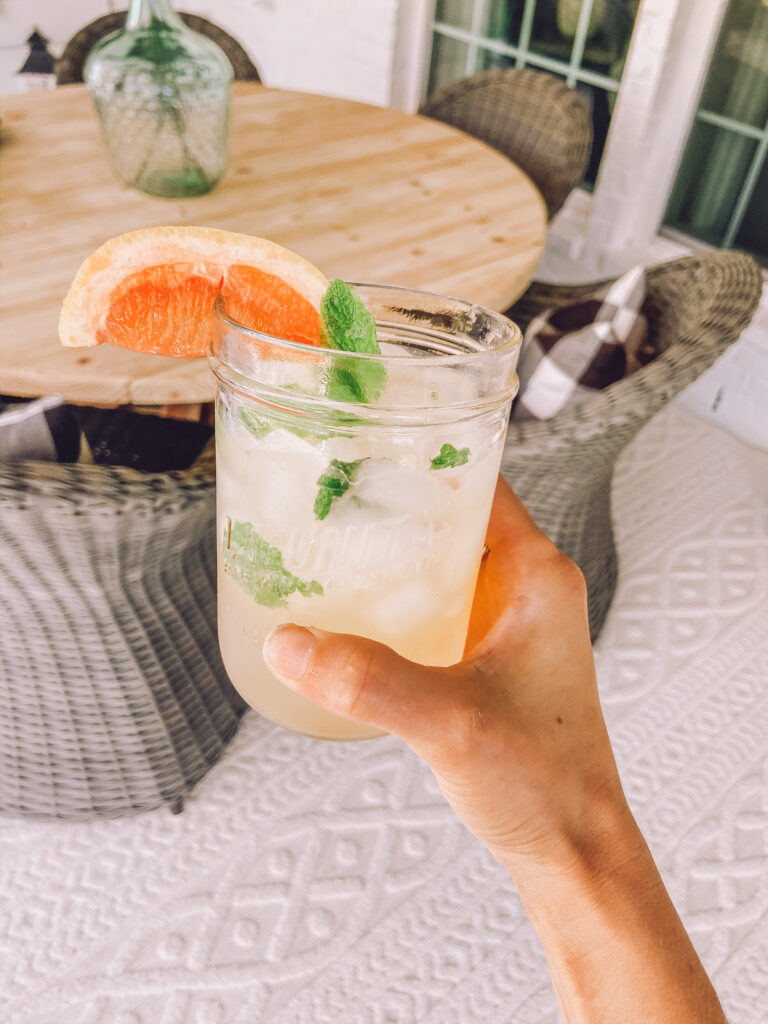 How to make a Grapefruit Mojito with Truly
Ingredients for Two
1/2 large pink grapefruit
2 – 4 ounces of lime juice
3–4 ounces white rum
6 – 10 mint leaves
1 can of Truly Seltzer in Grapefruit or Lime
1-2 tablespoons of honey or sweetener of your choice ( if necessary)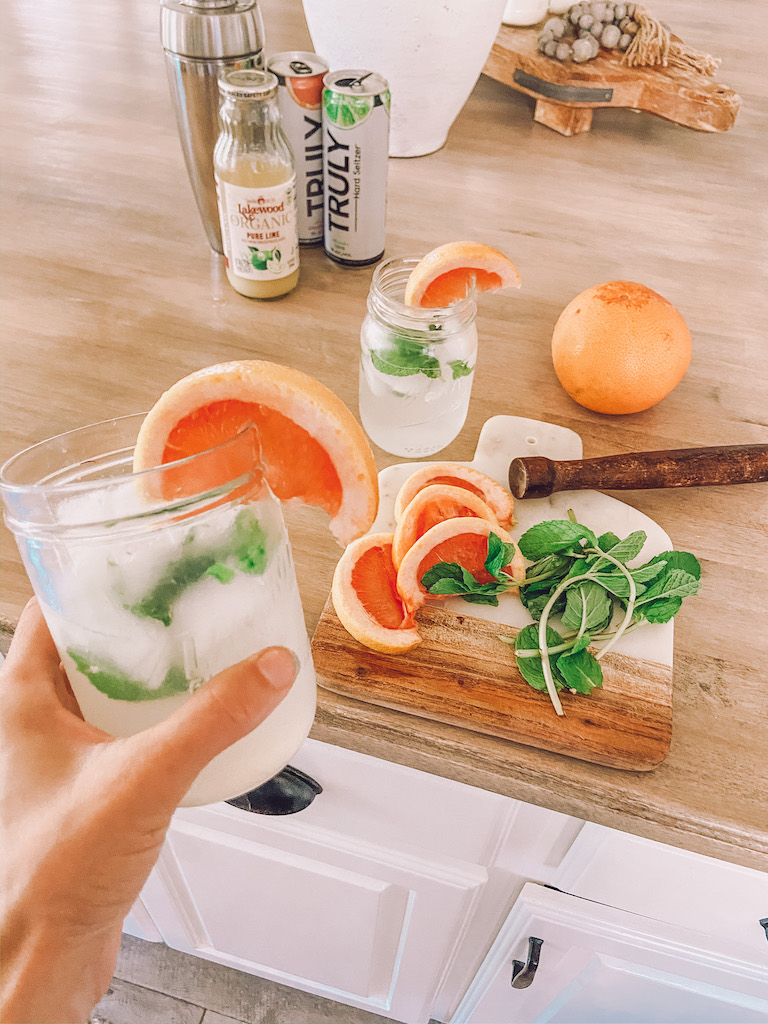 Directions for a Grapefruit Mojito
Using your cocktail shaker, add in the mint leaves and lime juice. Muddle the mints into the lime juice.
Squeeze the grapefruit juice into the cocktail mixer. Note: if you are using the grapefruit Truly seltzer you can add less grapefruit juice.
Add the white rum
Then, add in the honey or sugar if necessary
Next, Add ice to the top and shake well using the cocktail shaker. If you don't have a shaker, use a jar with a tight lid or you can also just stir in your glass.
Pour the drink evenly into two cups (with our without the ice).
Add the Truly seltzer of your choice – grapefruit and lime are my favorite.
Top with a grapefruit slice garnish and mint leaves.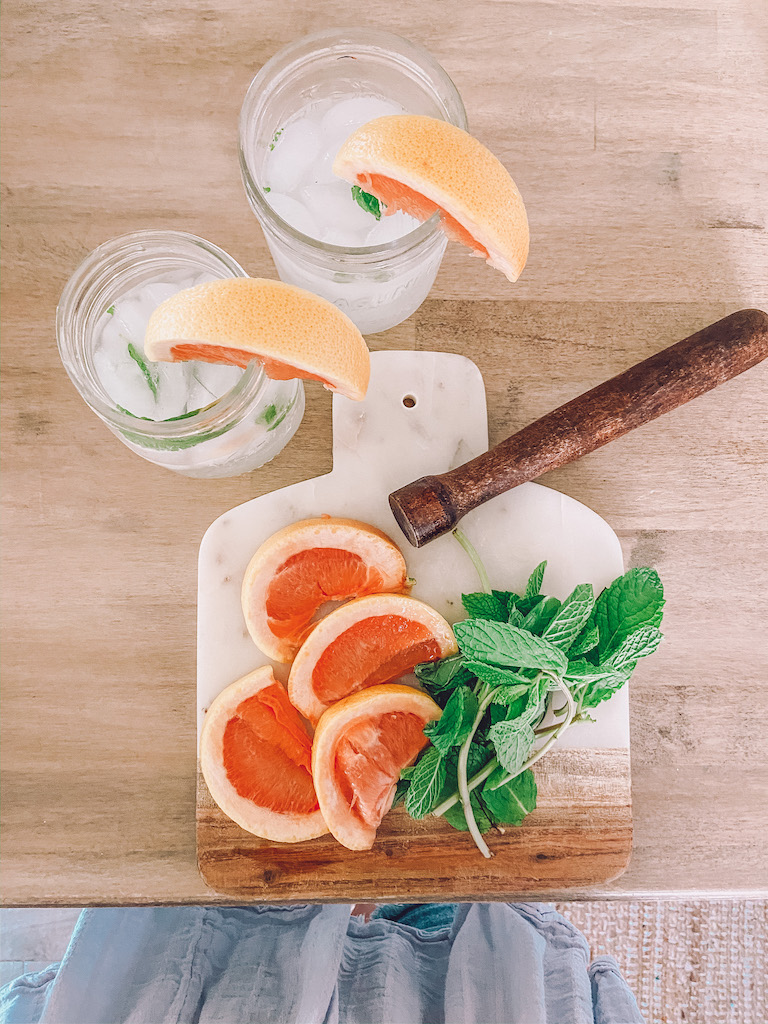 Cheers friends!! I hope you enjoy this pink and light grapefruit mojito as much as I do! Now only if I could have this glass with a few of my favorite girl friends!
Do you remember when I created this outdoor dreamy party last year for a fun girls night? Oh how I wish this quarantine craziness would end so I could do this again! I hope one day soon!!
xoxo,
Leanna