Tea Party Spring Tablescape
I finally found the time to design this tea party whimsical tablescape for spring. I adore how it turned out! Tea anyone?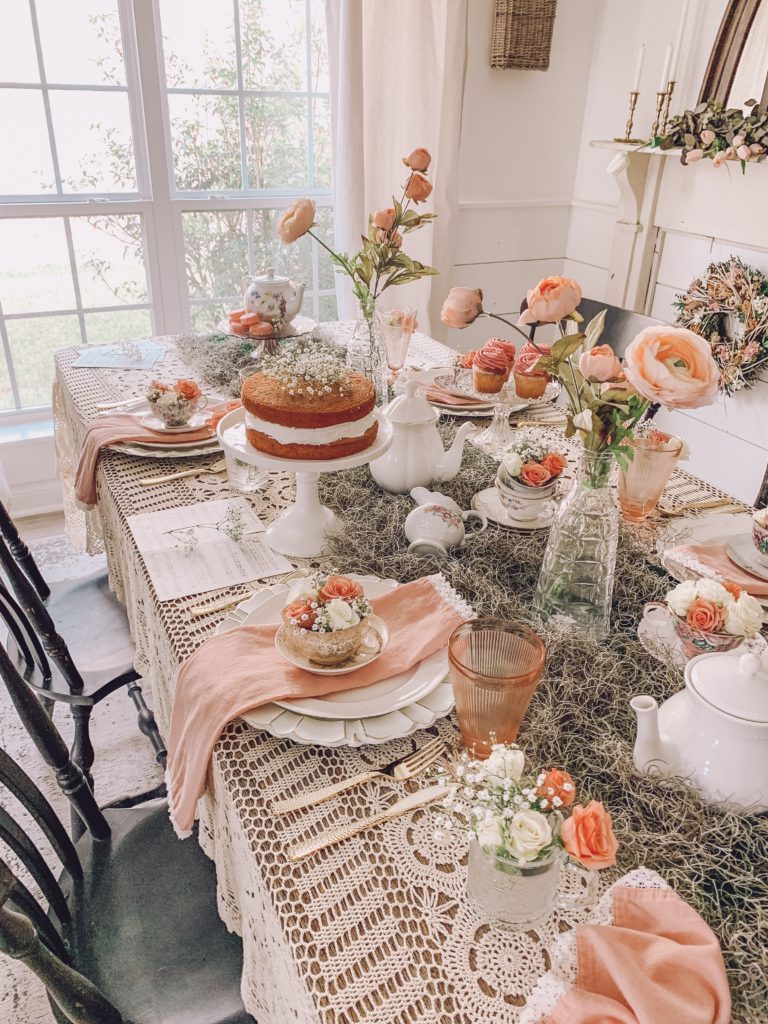 I used vintage tea cups and other antique cups for the table setting. My tablecloth used to be my great grandmothers and was hand made! I love to mix old with new!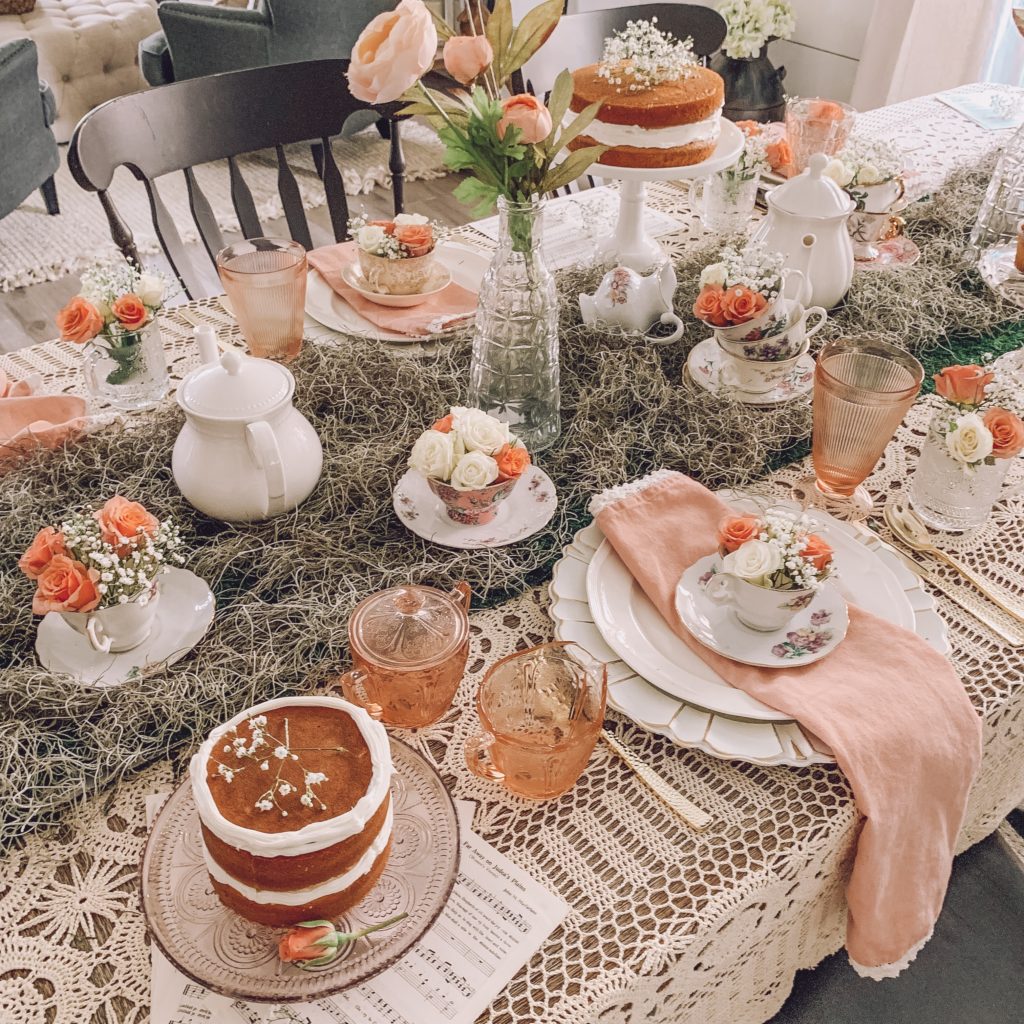 I placed roses inside the tea cups and glass mugs to add more color
I love how these tea cups are stacked on the table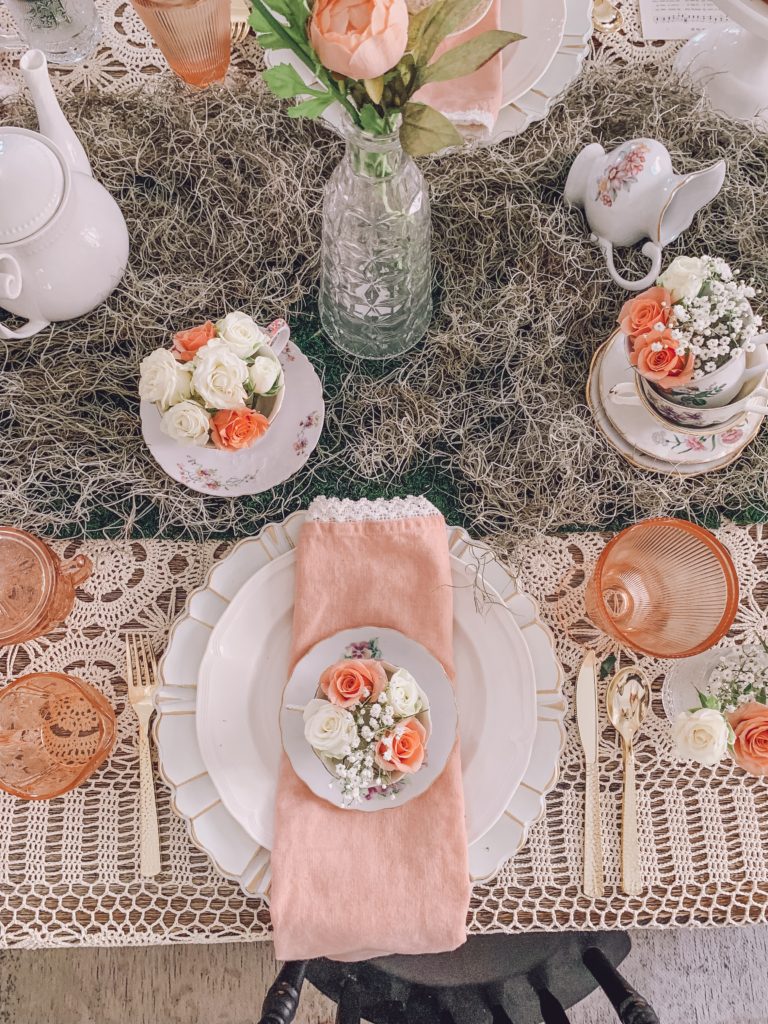 Pinks and whites were my color scheme for the table. I had these lace pink napkins from Pier1 and I found some faux flowers at Michaels.
I also baked these naked cakes with store bought cake mix. It was super easy!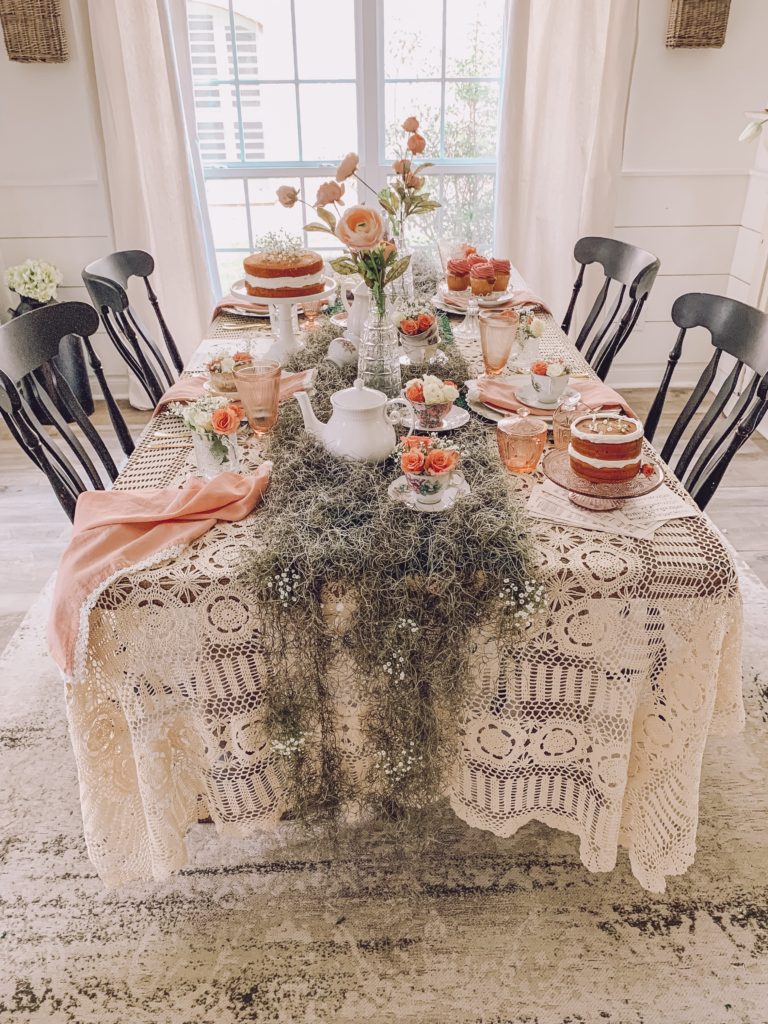 I added real spanish moss as a table runner to add in some more greeenery.
I hope you enjoyed a closer look at my spring table!
I added some shopping links for your convenience.