This Stunning, Easy Christmas Centerpiece Can Be Made in Minutes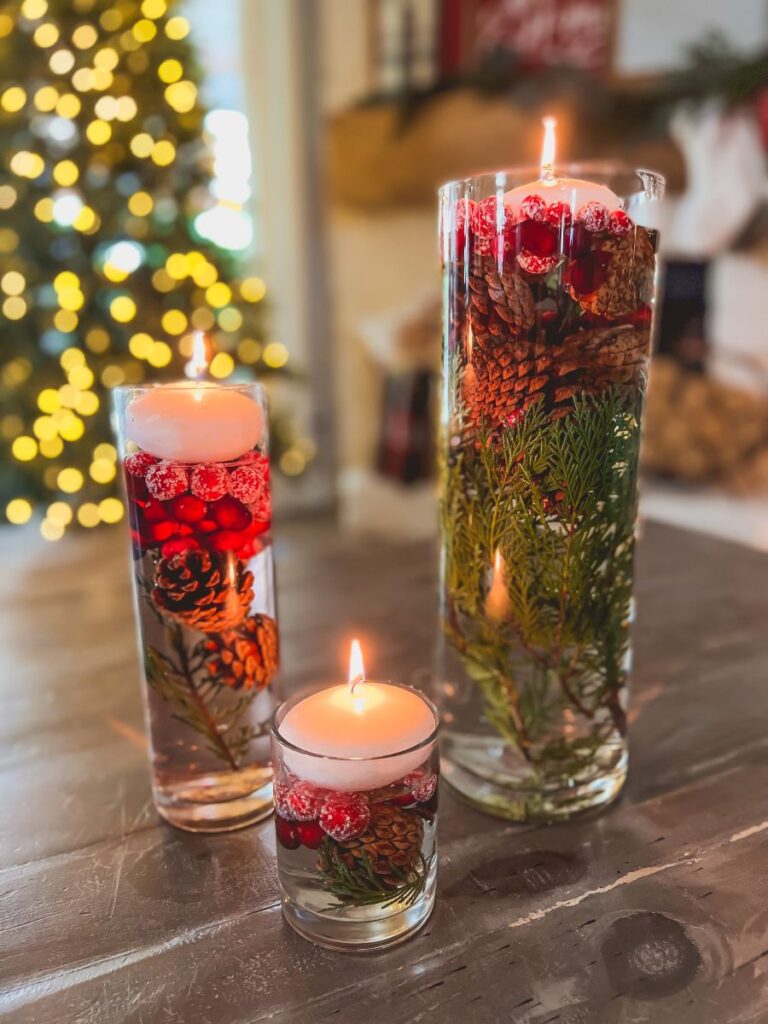 This beautiful, easy Christmas centerpiece is budget-friendly, takes just a few minutes to create, and can be enjoyed throughout the winter!
As much as I love holiday shopping, the endless list of gifts for kids, relatives, teachers, spouses, and friends (just to name a few) can really add up! That's why I love this easy Christmas centerpiece that makes SUCH an impact while still being budget-friendly. The best part is that it can still be used throughout January and February as a lovely winter centerpiece.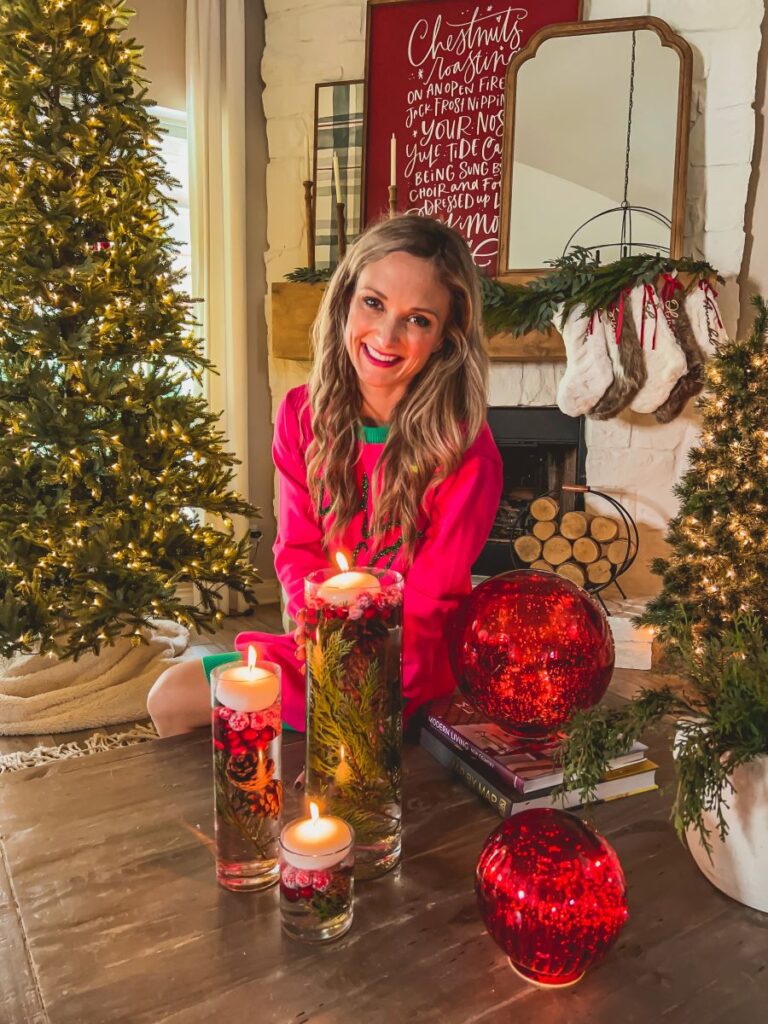 Supplies
First, you'll need glass cylinders with floating candles. I love a set of three in varying heights, like these from Amazon or Walmart. These are so versatile can be used for countless occasions, not just Christmas! I get so much use out of mine year-round and would definitely recommend having a set on hand.
Next, you just need festive evergreen touches for this easy Christmas centerpiece. You can trim a storebought simple garland like these from Kirklands or Target, or even use small branches from outside for free!
Last, you can add pops of color with berries, pinecones, or ornaments. (I might try adding small snowflake ornaments next!) Craft stores like Hobby Lobby or Michael's also have a huge selection of festive greenery options and accessories. The sky is the limit as you put your own creative spin on this festive look!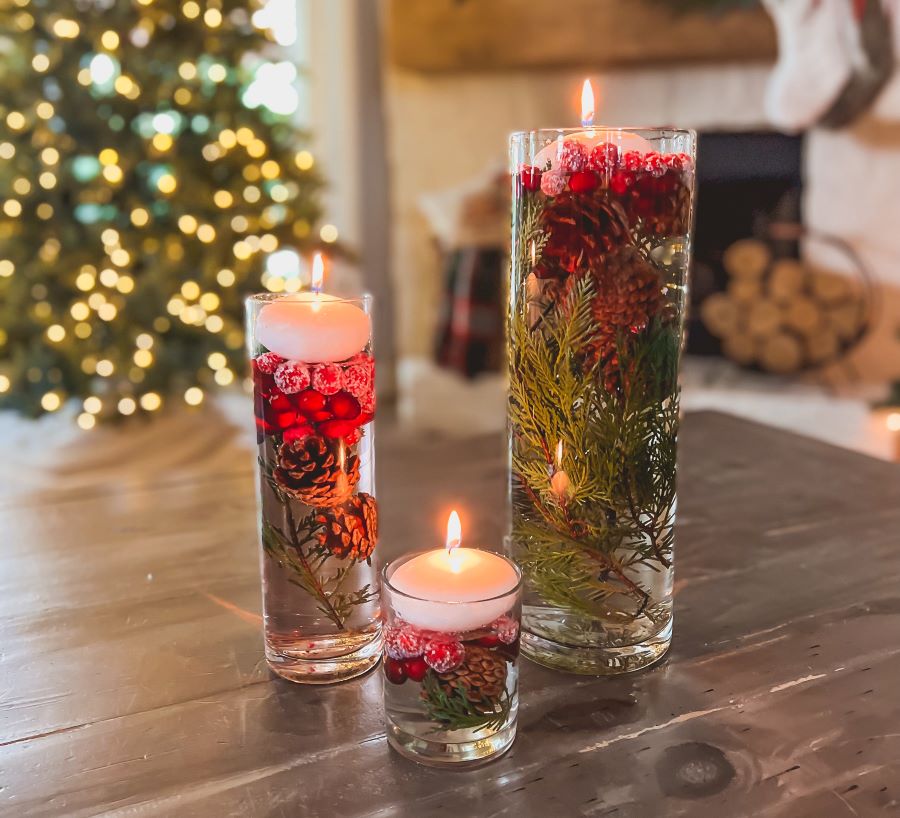 Display Ideas
Another thing I love about this easy Christmas centerpiece is that you can place it virtually anywhere. Besides a table centerpiece, you could add these to your windowsill, mantle, countertops, floating shelves, and more! (Just be sure that the candles have enough space to burn safely.)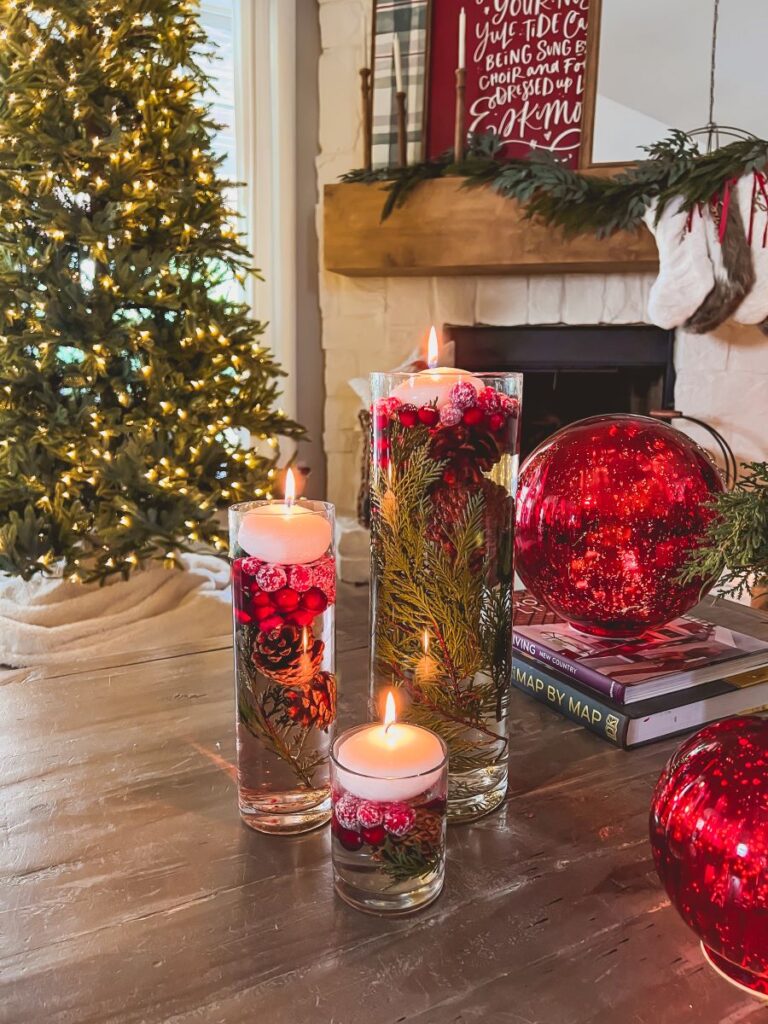 You've Got This!
I hope this idea inspires you to create a simple yet gorgeous centerpiece that can be enjoyed year after year! Have you ever created a look like this? I'd love to hear about it in the comments! Happy Holidays, friends!