Sharing is caring!
How to host a backyard bohemian Dinner Party for your friends this summer.
Sometimes the best nights out are the nights we stay in.
I have always had a love of beautiful intimate parties. Bringing my favorite people together to create a night full of memories is what I love most about small gatherings. For this party in particular, the celebration was a birthday party for a close friend of mine. I wanted to design a magical evening where some of my closest friends come together for good food and good drinks! The night was everything I had envisioned and so much more!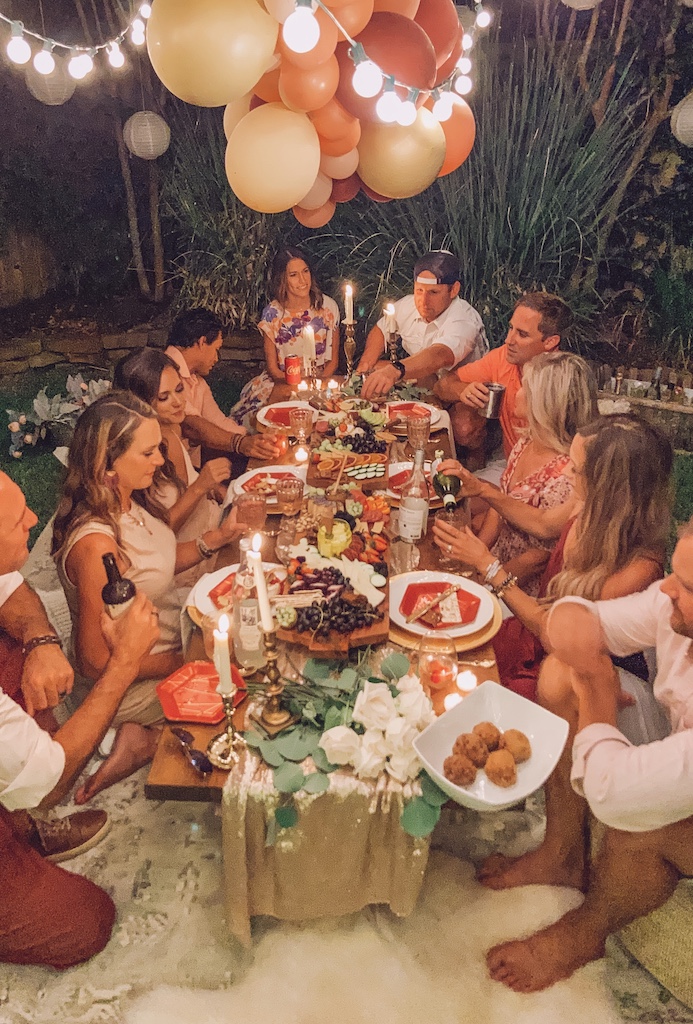 How to Host a Backyard Bohemian Dinner Party
The Balloons
The design process started with an image I saw on Pinterest of balloons hanging above a table, for a wedding, that appeared to look like clouds. From that photo, I knew I wanted to create a similar look. The balloons are from a local company in Houston, GlamFetti Co. Usually, in a normal world, they will set up for a local event. However, due to COVID and the current situation, she sent me the balloons and I worked hard in the summer heat to hang them from wire so my vision would come to life.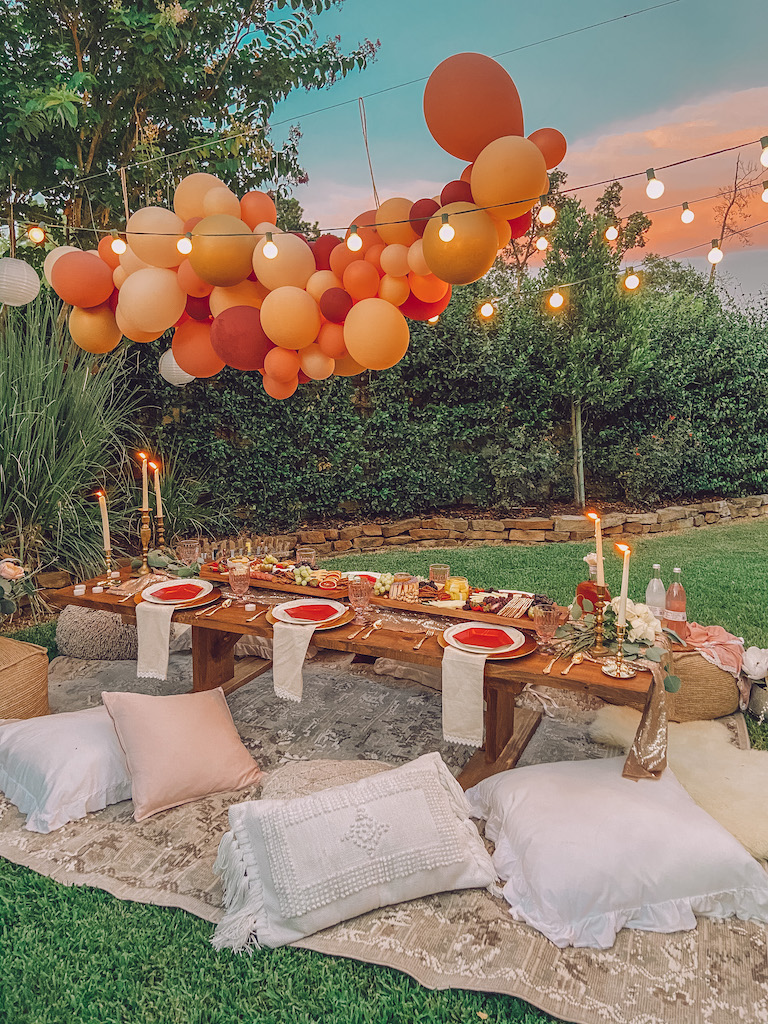 Let me just say that it was not the easiest task, the wind earlier in the day gave me the hardest time but it was SO worth it! I used fishing wire and jute twine to hang the balloons so they appeared to be floating in the sky.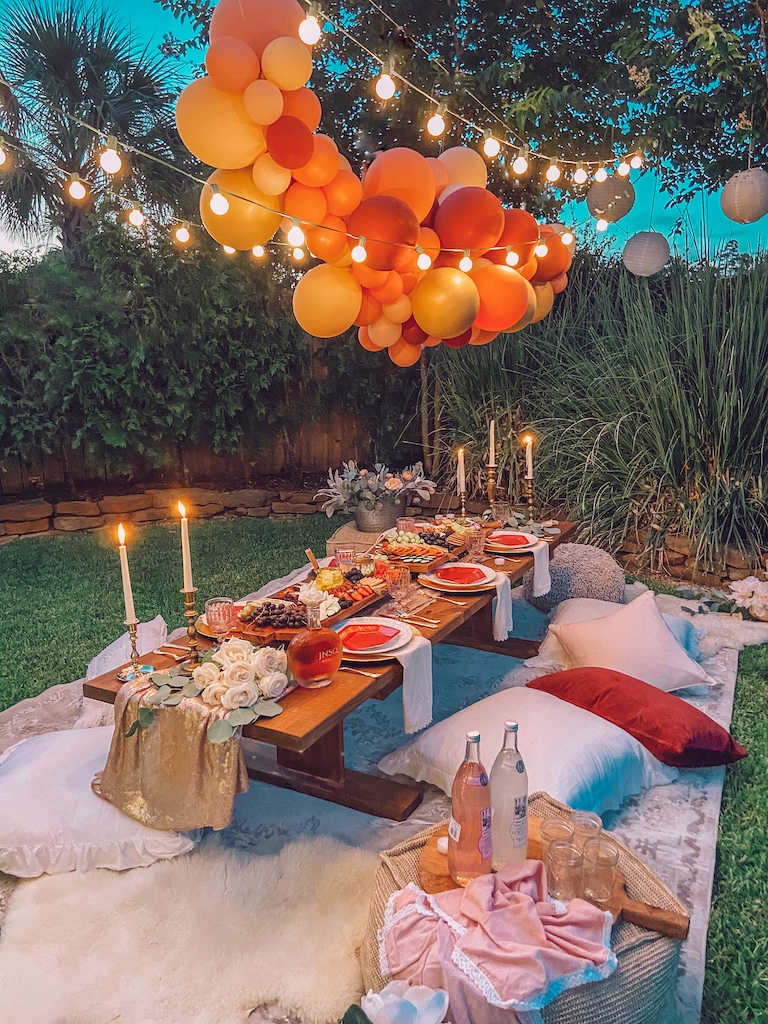 The Table
The table was built by me and my handy hubby, Simon last year for another outdoor summer party that I hosted for a small group of girl friends. You can also use wood pallets on top of wood crates to achieve a similar look!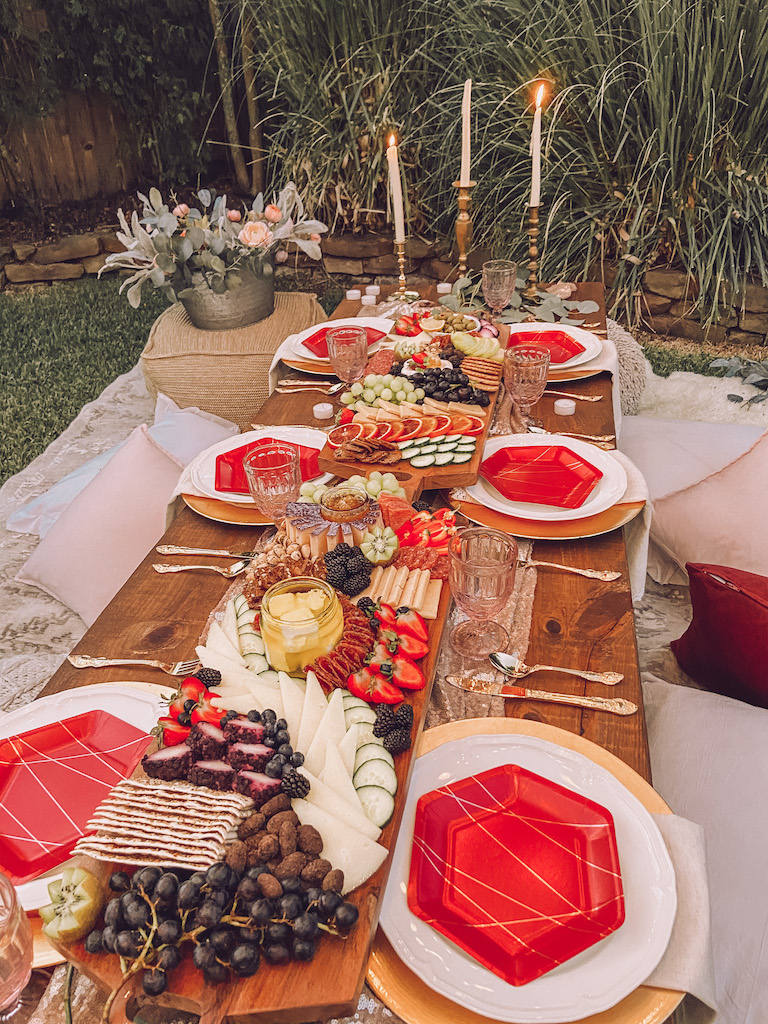 The Food & Drinks
One of the most important parts about hosting a party is the food!!! I love a good cheese board, it is the perfect appetizer for a party. This cheese board was made by Social Spreads and not only did it taste amazing but it was also beyond beautiful!!!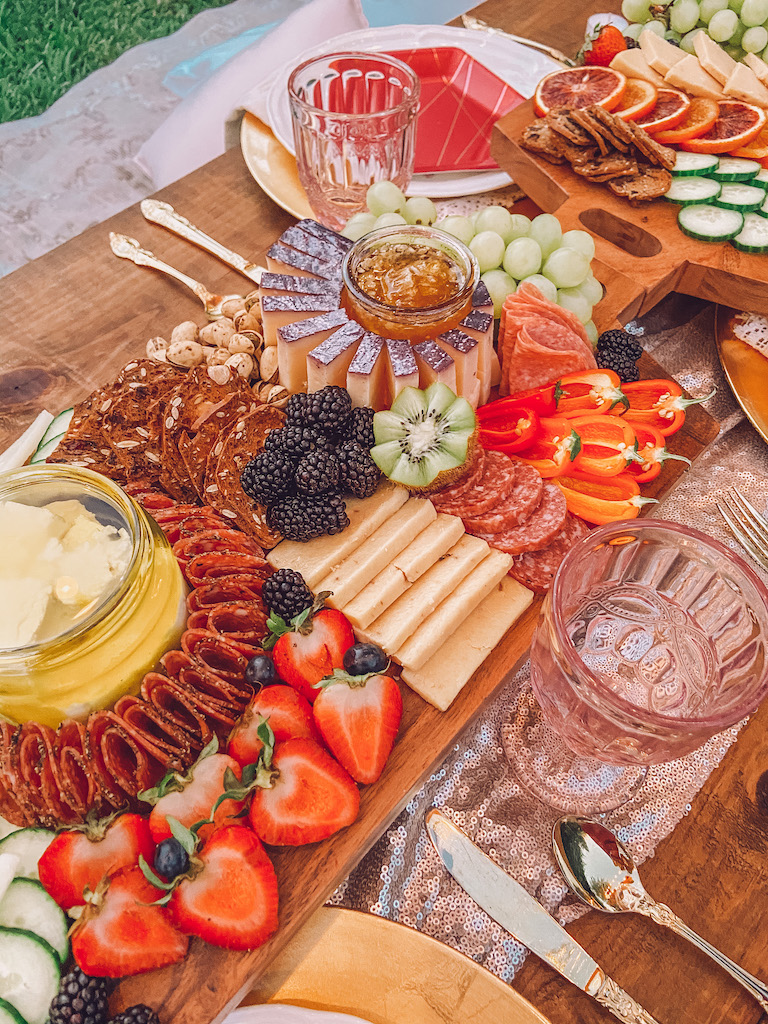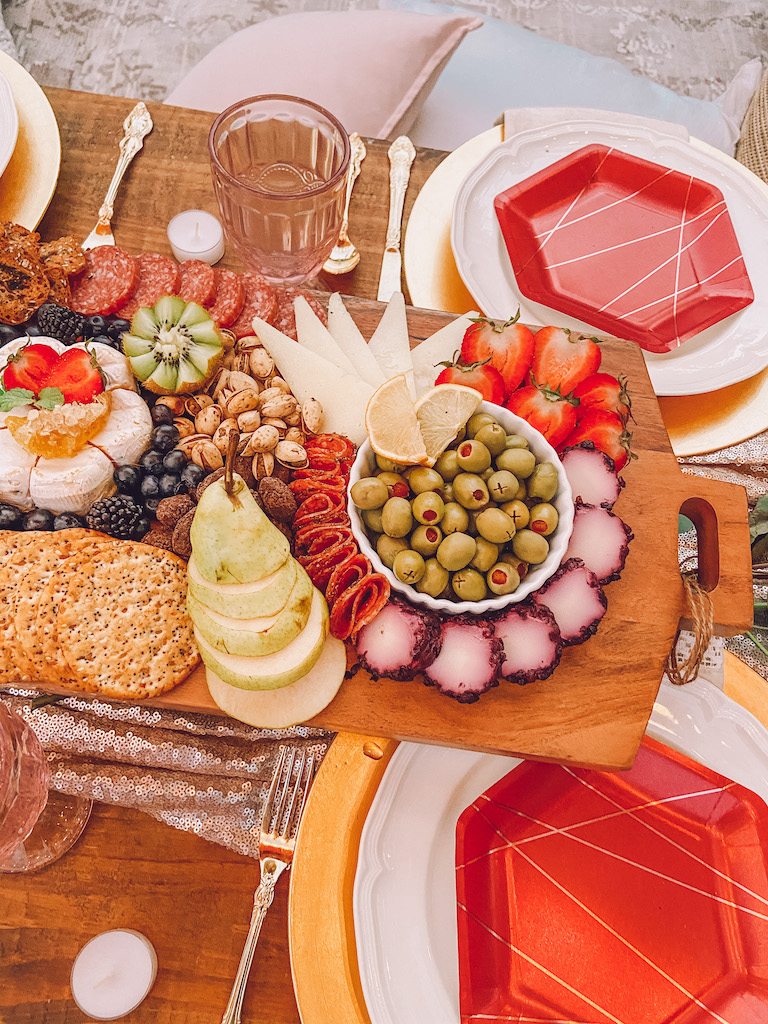 We had such an amazing night, I wish I remembered to take more photos! However, I guess its a good sign because it means I was having too much fun!!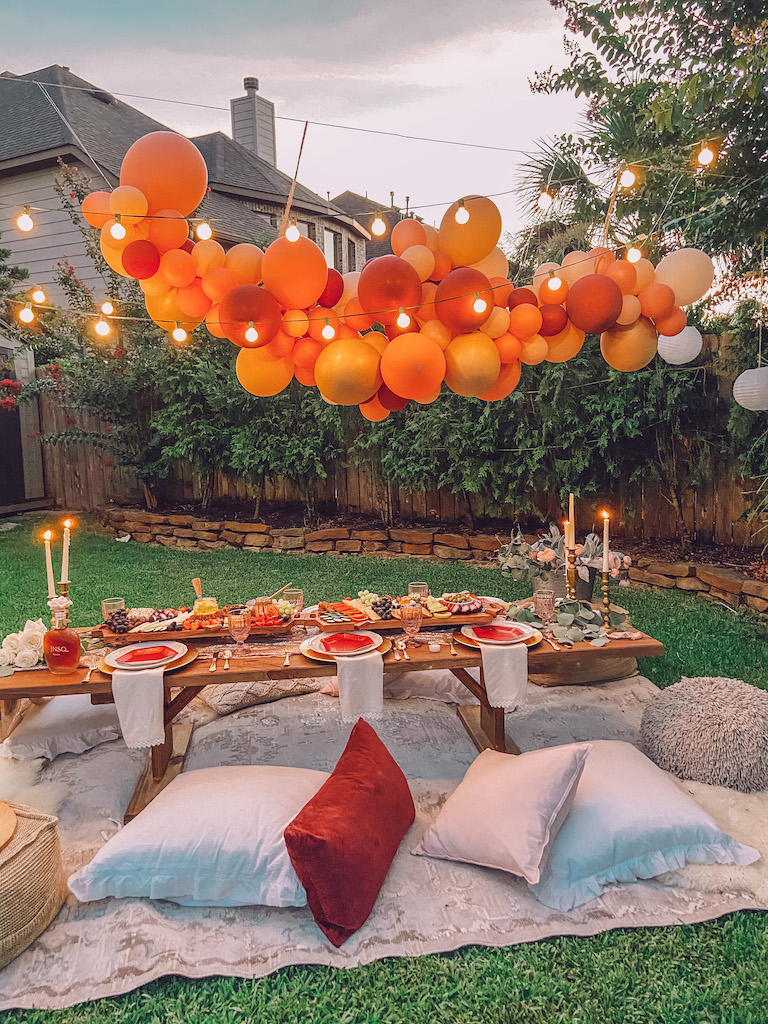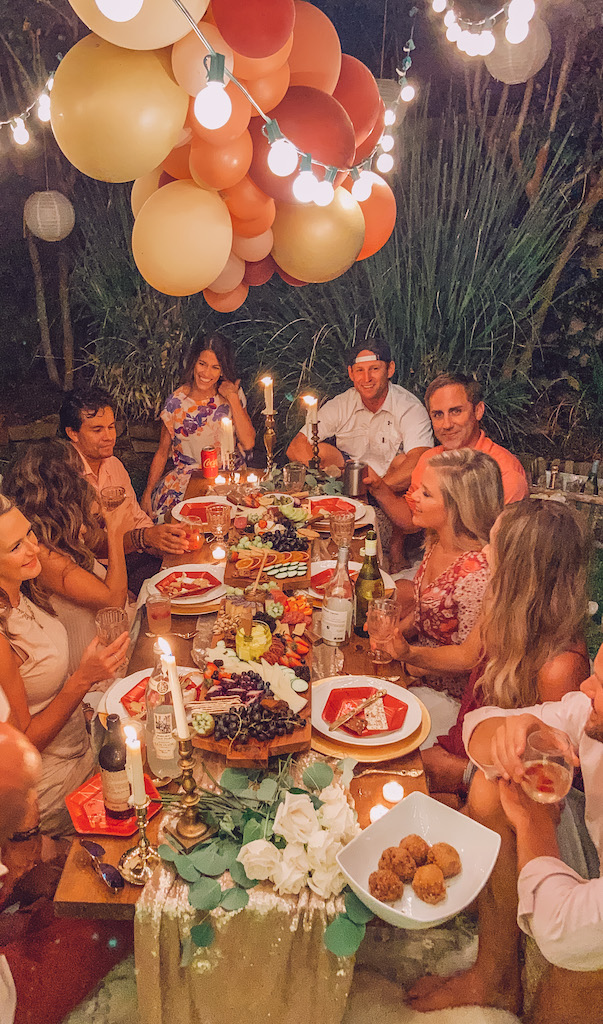 Making memories is what life is about …. memories to savor and live in.
xoxo,
Leanna