Backyard Movie Night at Home for Summer
How to Host a backyard movie night at home this summer. A fun and easy way to create your own blockbuster event.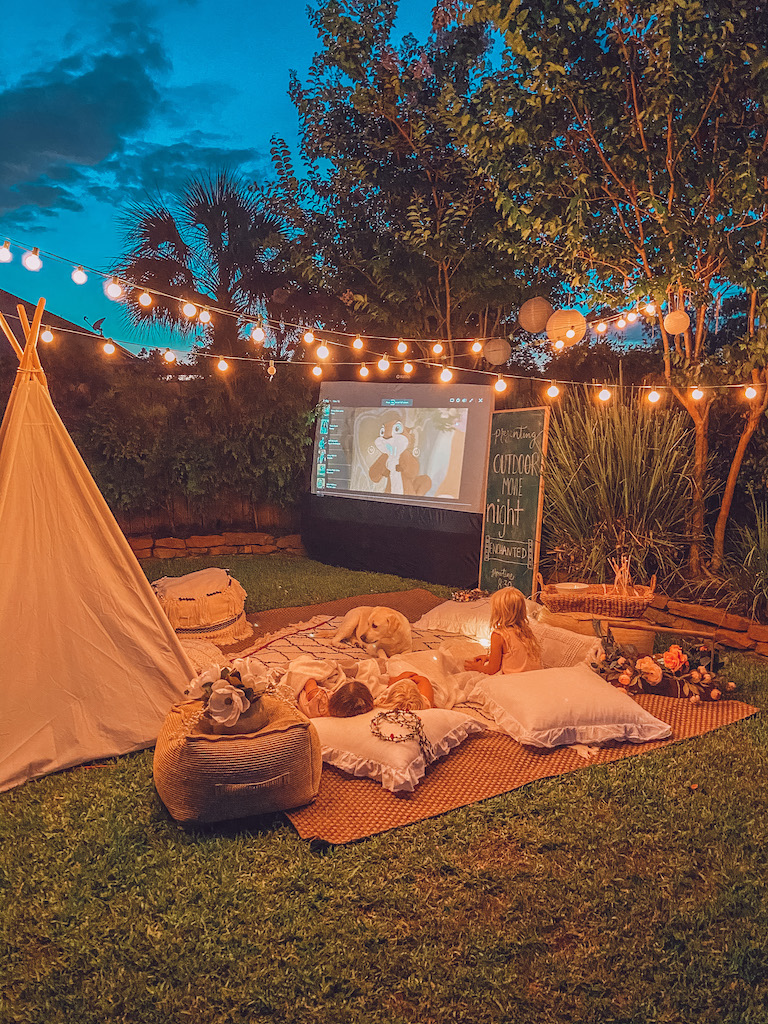 This summer one of our favorite things to do is to set up an outdoor movie night. There is something so magical about watching a movie under the stars!
You can make do this as a fun family night or set it up for a small party with your neighbors. It is a great alternative to going to the movies, and much more fun in my opinion!!
If you are looking for more outdoor activities this summer, make sure to check out these fun ideas!
It is really much easier then you would think to get this set up in your backyard. You really only need a few essential things!
How to set up a backyard movie night in 4 easy steps: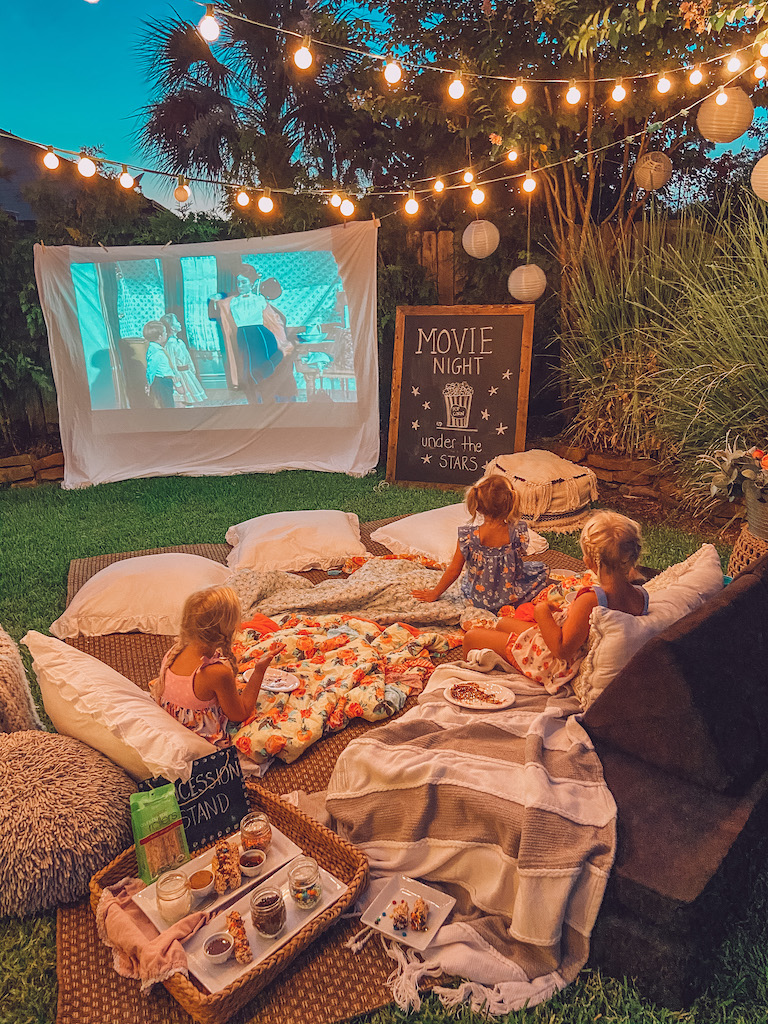 1. Set up the screen:
You can buy an outdoor projector screen, or you can easily hang a white sheet. If you hang a white sheet, use a wire and tie it between two trees, your fence, or use two poles. To secure the sheet onto the wire use clothespins to attach the sheet. Secure the sheet to the ground with rocks to prevent it from blowing in the wind.
If you are looking to purchase an outdoor projector screen, I have linked some top rated ones below.


2. Add lighting:
Fairy string lights are perfect because they give off enough light but enable it to be dark enough so you can still see the screen. We just strung ours between the trees and the pergola – zig zagging back and forth over the backyard. You can also add flameless candles and lanterns too!

3. Add Seating:
Use pillows, benches, bean bags, and chairs for seating. You can also choose to lay out blankets instead and forgo a typical chair.

4. Make it cozy:
Lay down rugs, blankets, poufs, floor cushions, pillows and anything you have to make your movie night cozy. The more cozy.. the better!!!

5. Set up the projector:
You'll have to wait till it's dark to be able to see the projection on the sheet so can't do this till the sun goes down. If you don't have a projector I linked a few top rated ones from Amazon. You can rent movies from Netflix or Amazon to project onto the screen. We watched Enchanted and Marry Poppins!

6. Don't forget the snacks!
What is a Movie night without the concessions anyways? Popcorn along with your favorite movie theater candy is the way to go! We also love setting up a Crunchy Rice Rollers dessert station complete with all the fun toppings!
Sharing a few of our favorite photos from our backyard outdoor movie nights!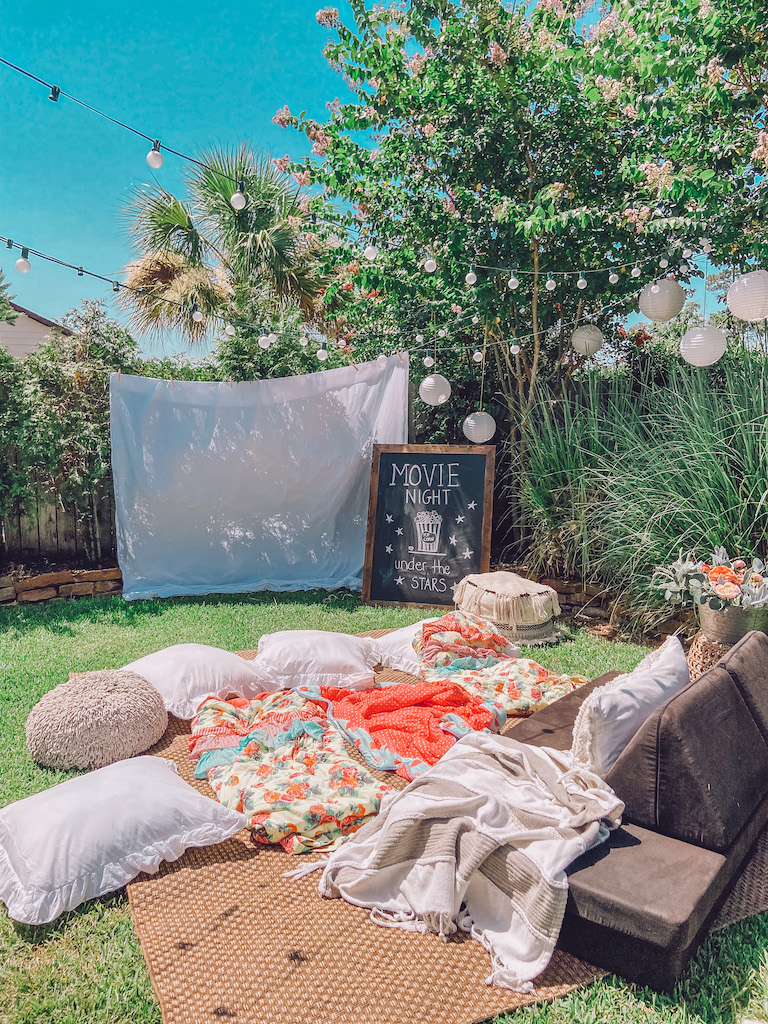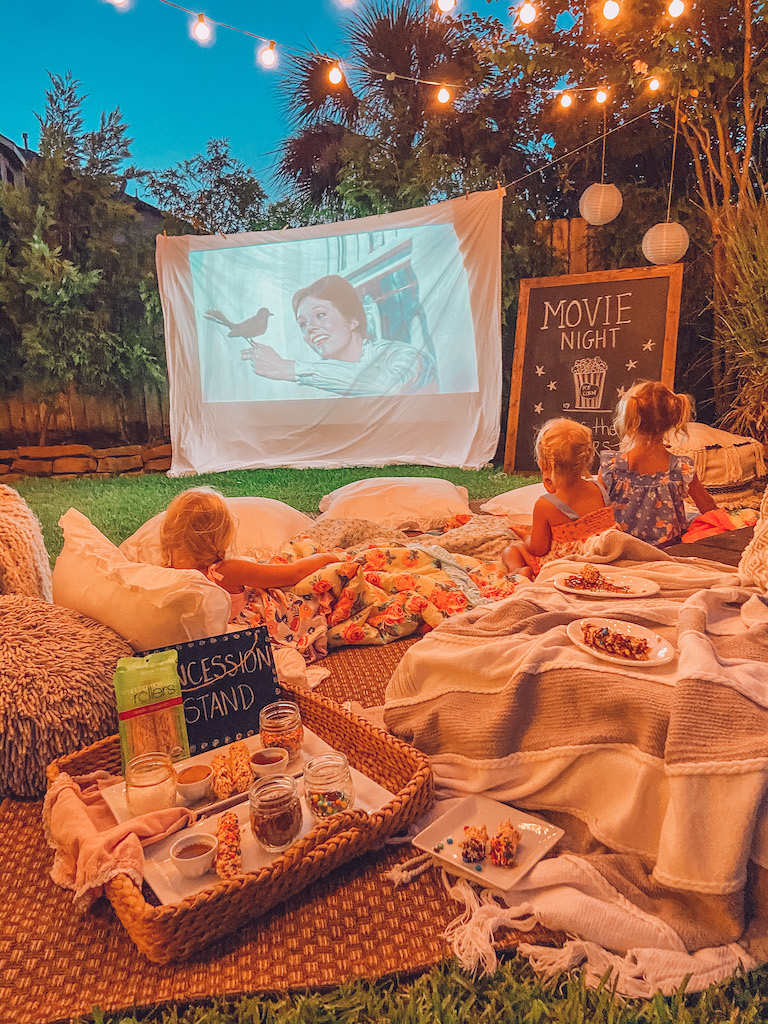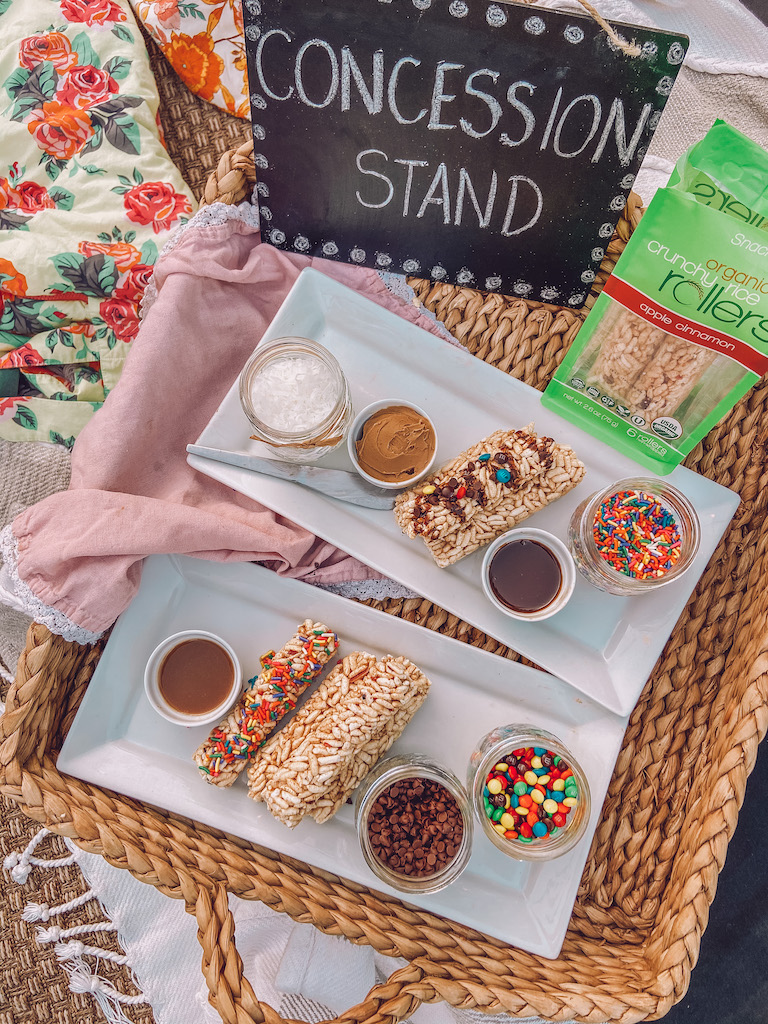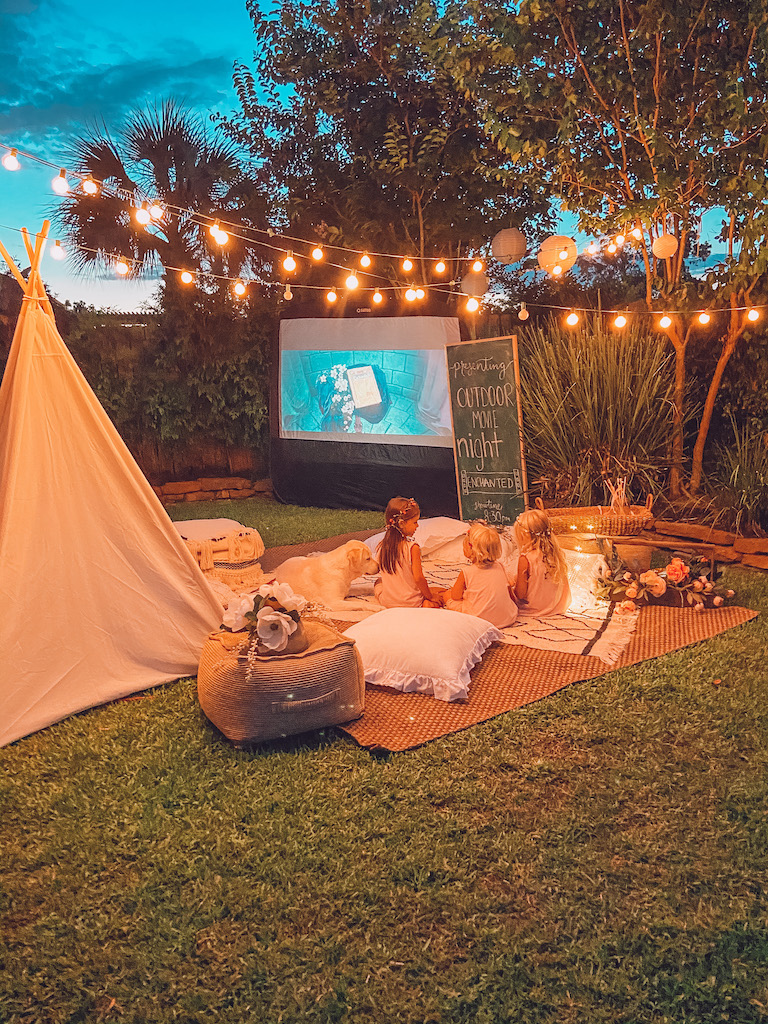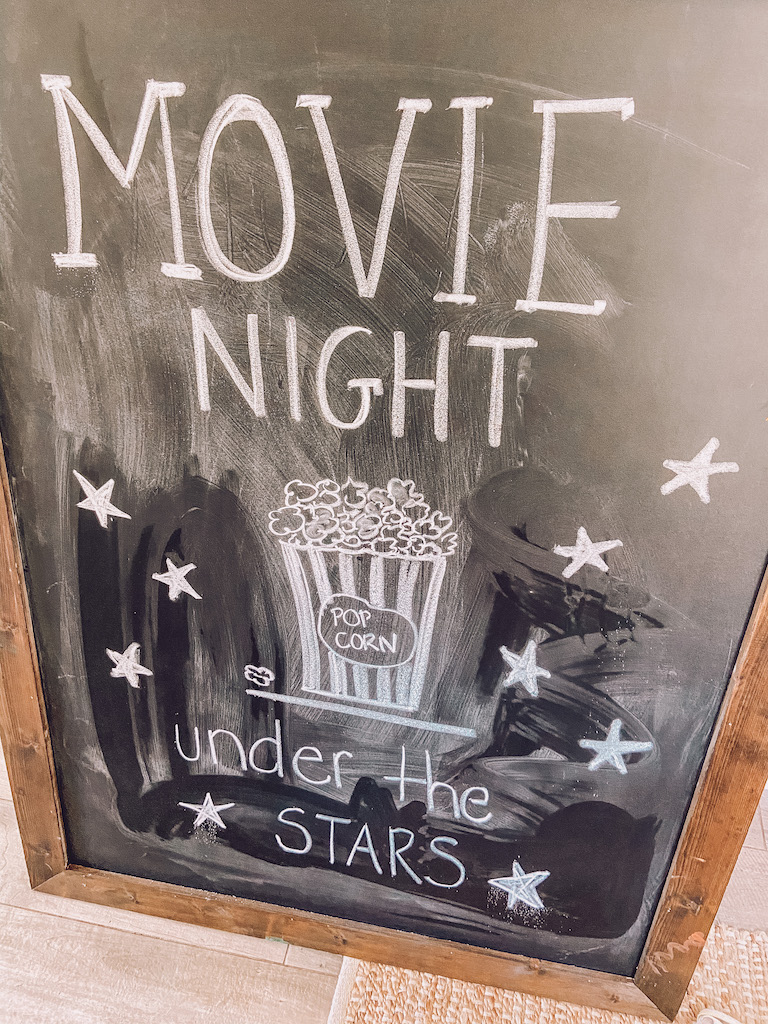 Let me know if you set up an outdoor movie night this summer! Please tag me over on instagram @lifebyleanna. I would love to see it!
xoxo,
Leanna