All You Need to Make an Amazing MOMosa Gift Basket
This Gift Basket is such a fun and fresh way to celebrate the special people in your life! I love how it doubles as a gift basket, as well as practical serving ware that you can use year-round!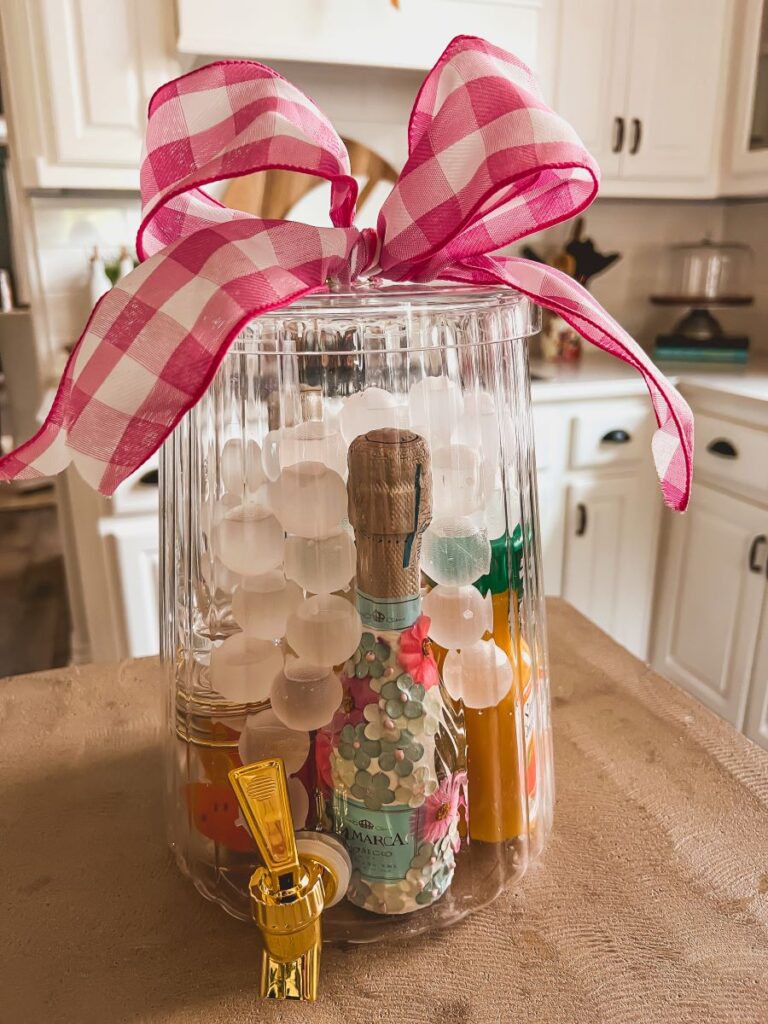 This is a great gift idea for Mother's Day, bridal showers, birthdays, or just for fun!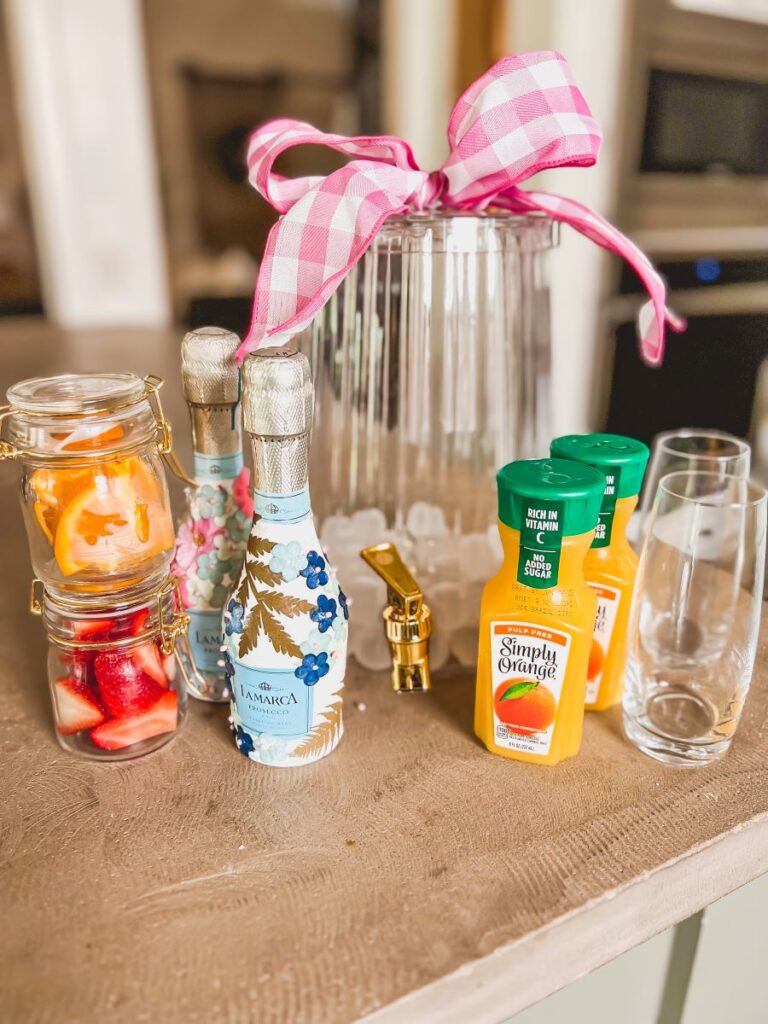 Supplies
Here's what I added in my gift basket:
Water Pitcher
Cute Glasses
Orange Juice Bottles
Small Champagne Bottles
Jars of Fruit (I used two)
Fruit (I did oranges and strawberries)
Ice Cubes
Ribbon for bow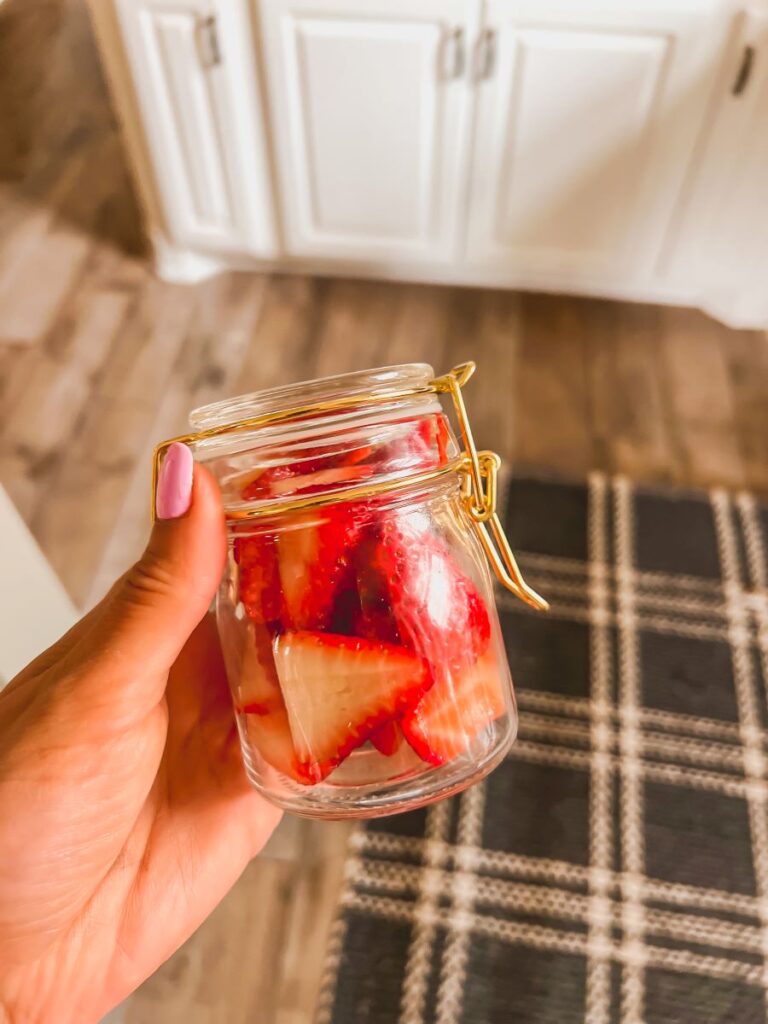 Shop!
Click on any of the products to shop these supplies!
Here's a Quick Video Tutorial!
Tips for Assembling Your Gift Basket
There's no right or wrong way to do a gift basket, but here are some tips to make it a bit easier:
Always start with the largest items (such as the orange juice bottles) and glasses and put those in first so they are secure
Add the next largest items and so on, finishing with the ice cubes
Top with a cute ribbon and tie a bow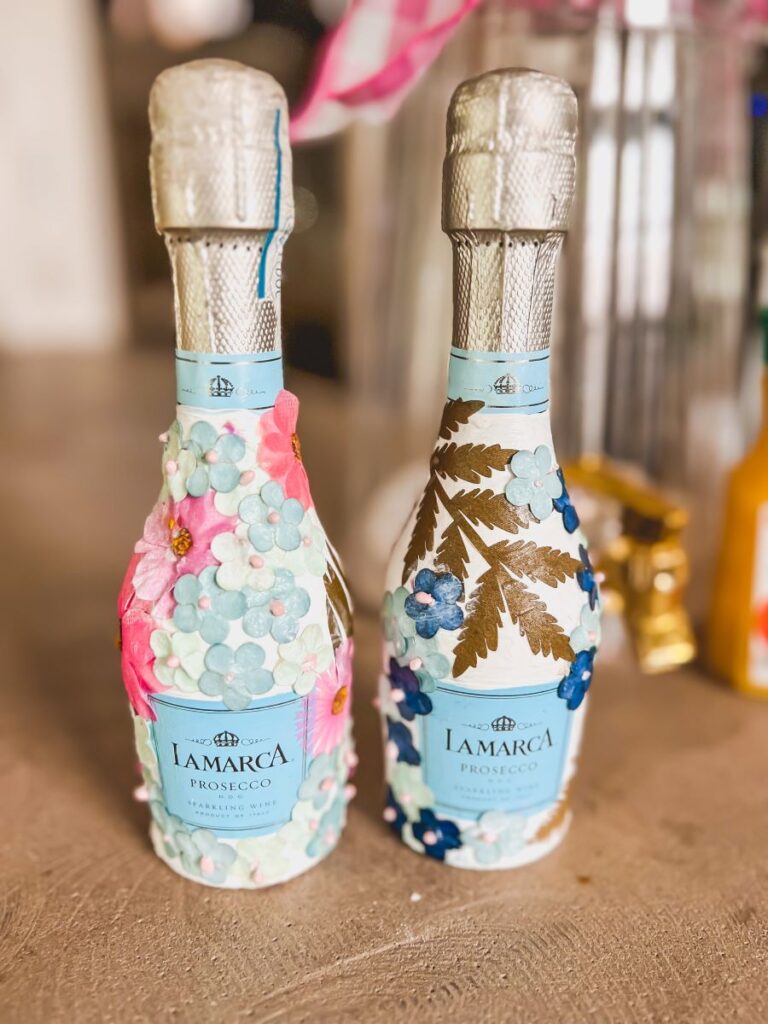 How to Decorate the Champagne Bottles
First, I just painted the bottle with white acrylic paint.
Pick out decorations (I purchased the flowers and stems from a craft store like Hobby Lobby or Michaels.)
For the flowers to stick to the champagne bottle, I used a mixture of Mod Podge and a glue stick (You could also purchase flowers with adhesive already on them to save that step!)
Enjoy!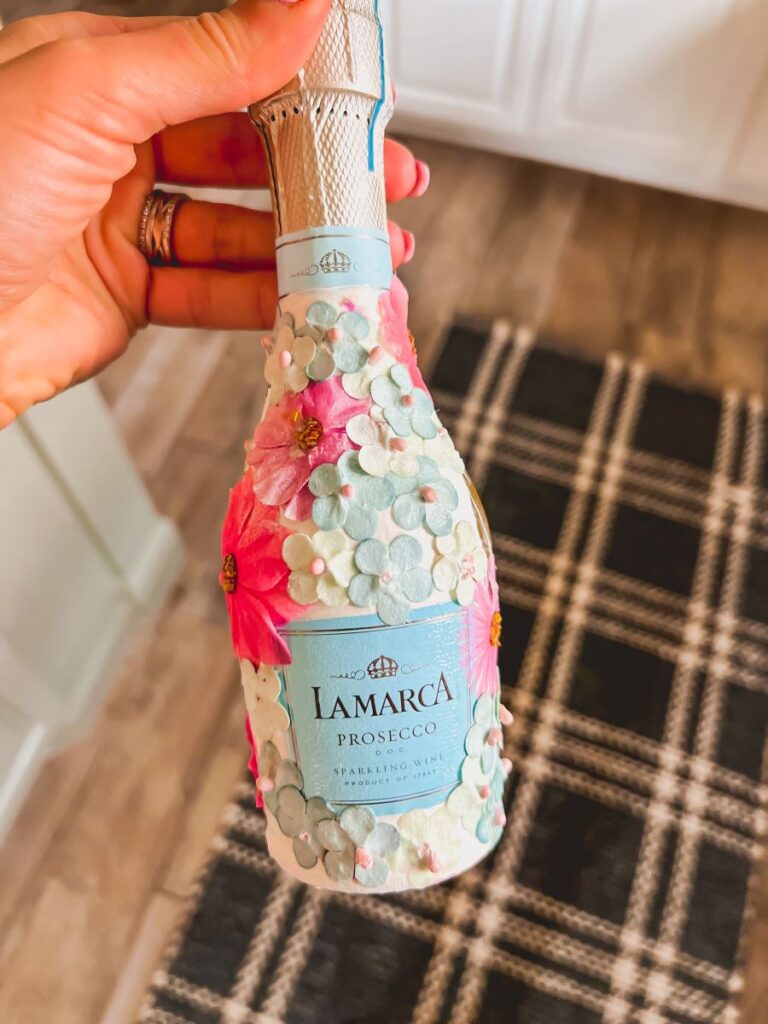 You can use any colors you'd like for the flowers!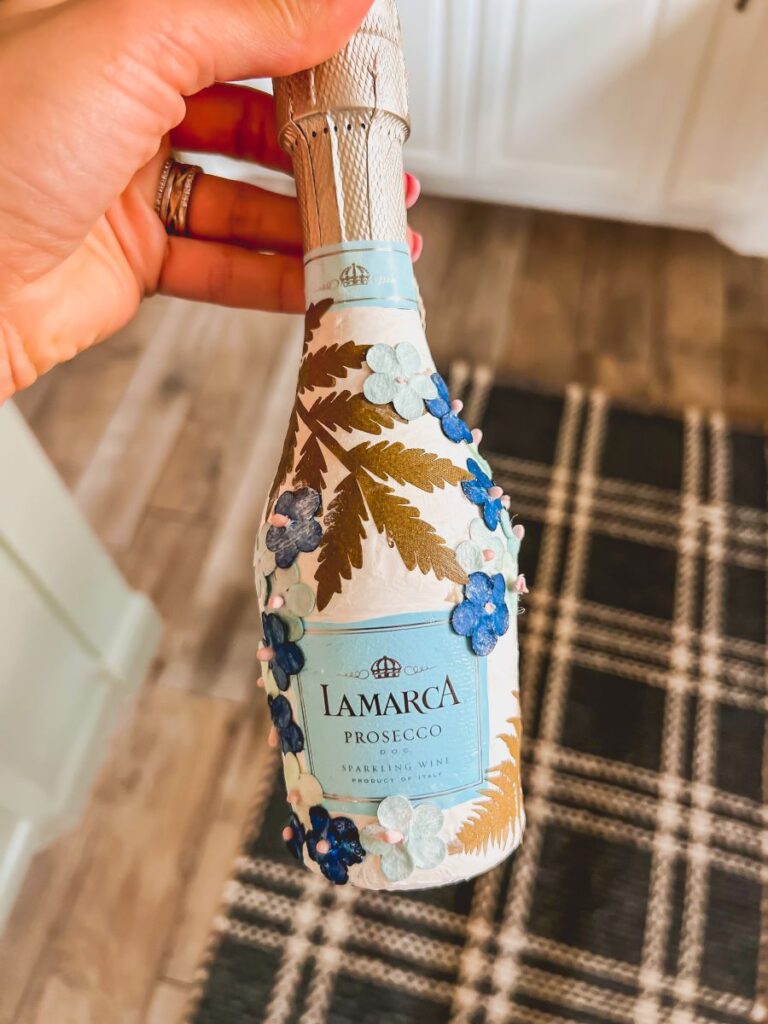 These also make great gifts for bachelorette parties, weddings, or birthday parties!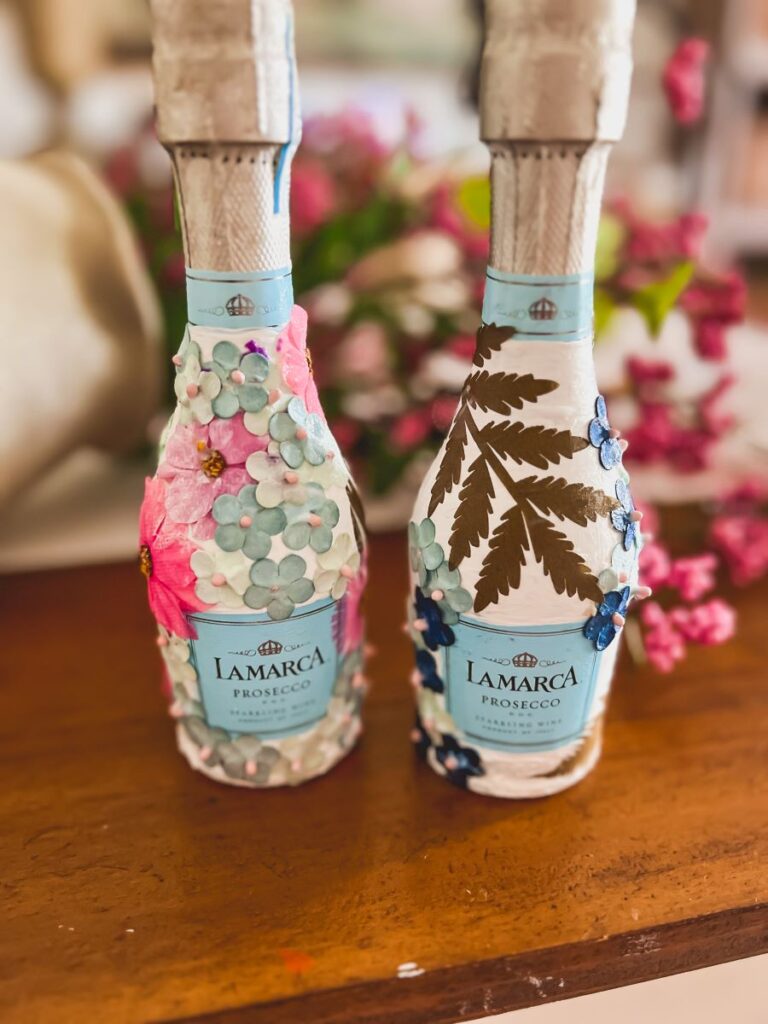 Here's a Tutorial to Decorate the Champagne Bottle!
I hope this is helpful for you if you want to give it a try! I thought they turned out so cute. 🙂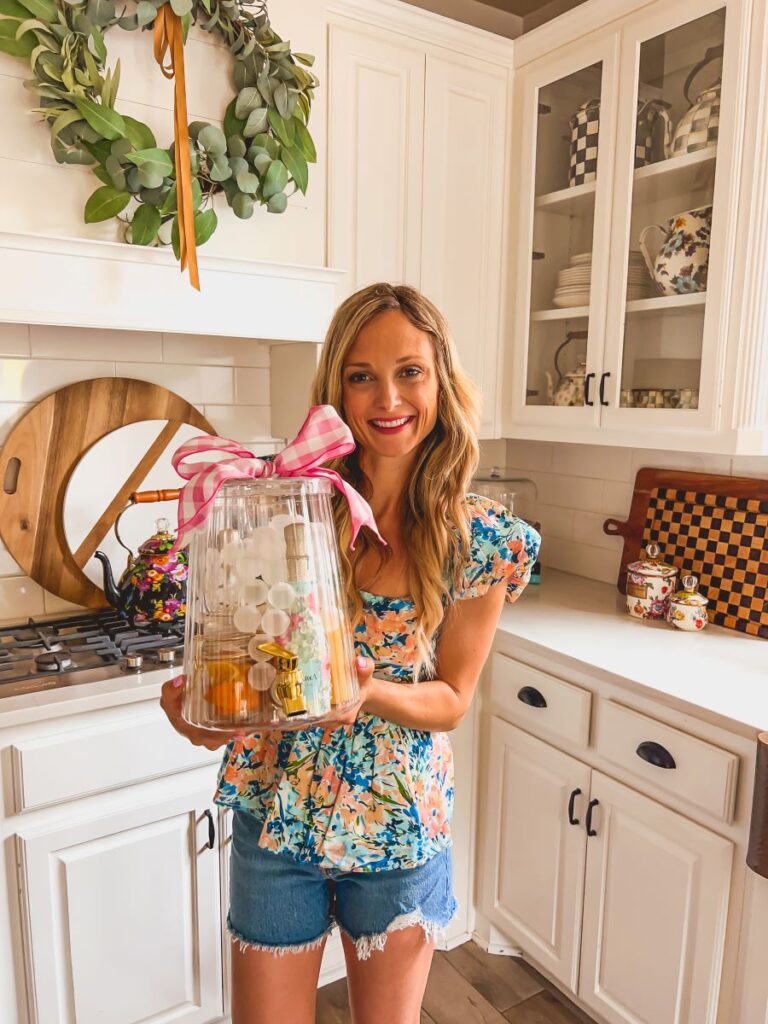 Cheers!
I hope this gift basket is a fun and fresh gift idea for the people in your life! You can also check out the pretty MOMosa Board I created if you'd like more inspo. Thanks for being here and I hope you have a wonderful day! 🙂
Love,
Leanna