Sharing is caring!
My top beach essentials to bring to the beach this summer. To make your beach day go as smooth as possible
Before having kids, a beach vacation was my favorite trip to take to relax. I would get down to the beach as soon as the sun would rise, and not leave until the sun set. A good book was always in my hand, and there is nothing like taking a long nap listening to the waves crash along the shore. Now….. after kids… that can look just a little bit different.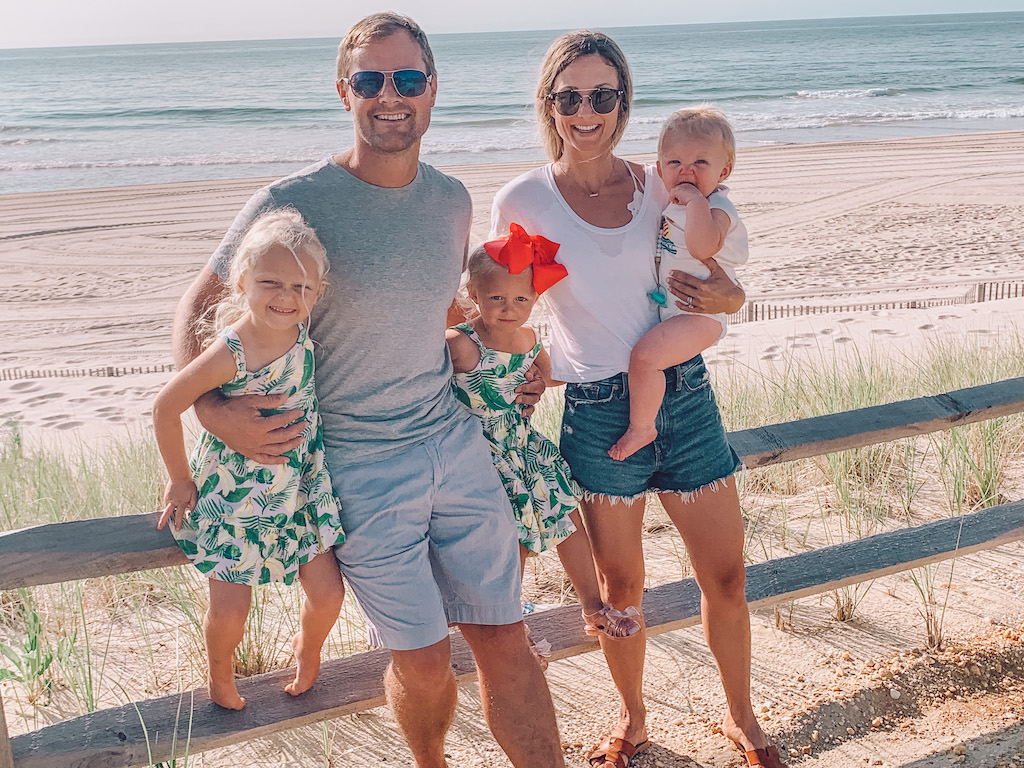 Going to the beach can be SO much fun, but it can also be very overwhelming to pack for with littles! We travel to the beach often, and over the years I have found some products that make being at the beach with kids much easier! Sometimes it can feel like it takes hours just to get out the door… oh and lots not forget how long it takes to apply all the sunscreen!!!
Here are my top things to pack to make your beach days go as smoothly as possible.
Beach Essentials for Kids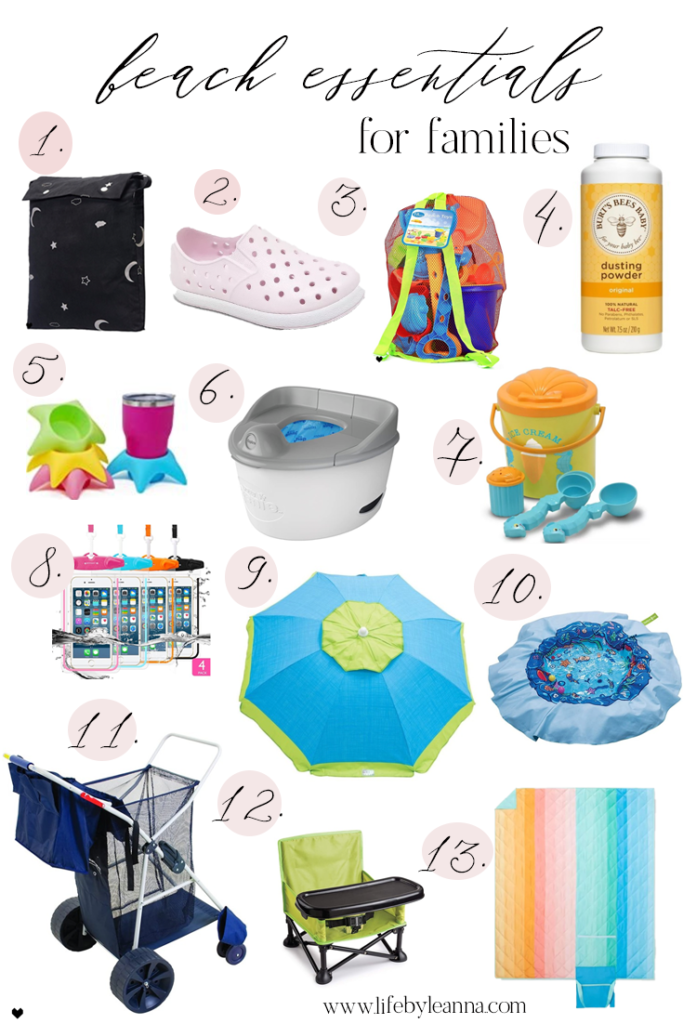 I hope you found some fun goodies on this beach essential travel list! Enjoy your summer sweet friends
xoxo,
Leanna