How to Create a Perfect Outdoor Picnic this Summer
Here are 6 easy tips to ensure that your outdoor picnic is the event of the summer.
This post is sponsored by Mackenzie-Childs, As always, all thoughts an ideas are entirely my own.
We have been spending so much time outside recently and one of our favorite things to do during the summer months is to have an outdoor picnic. Nothing beats spending an evening outdoors, invite your besties, or have a family night in your own backyard. Enjoy an outdoor picnic while dining on tasty nibbles, refreshing cocktails, and talking the night away.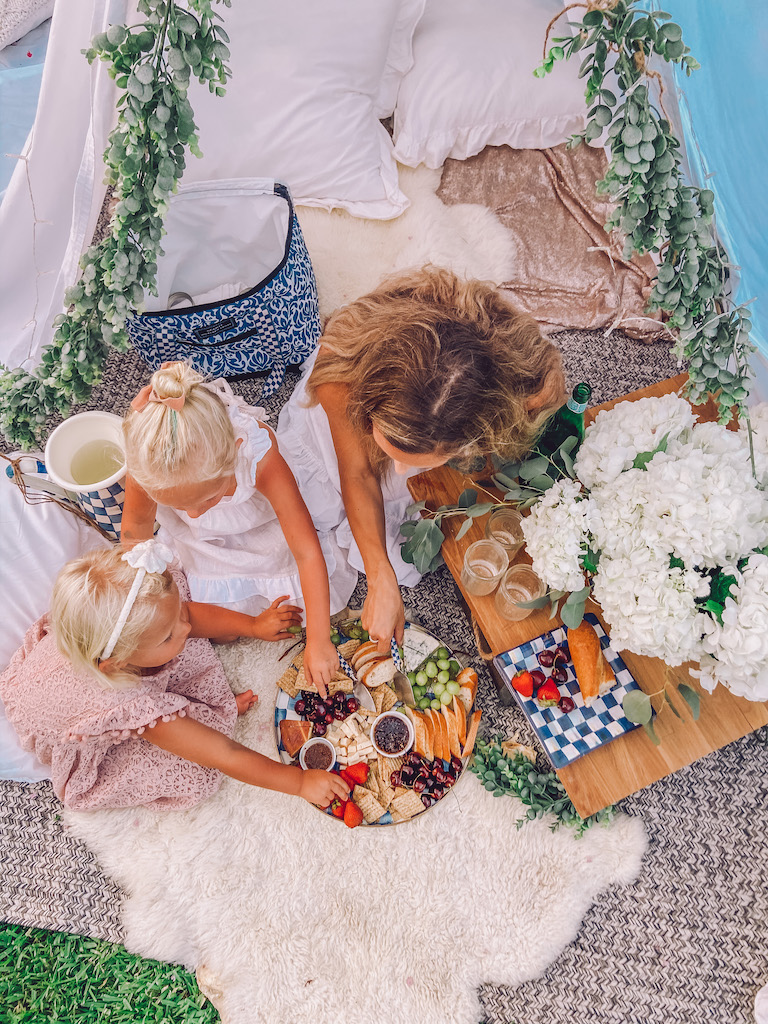 My littles have been asking me to have an outdoor picnic for weeks! They love the idea of packing a basket, and sitting outdoors on a blanket. I treated them to a mommy and daughter date night and I set up an outdoor picnic of their dreams.
Setting up a perfect outdoor summer picnic, is not only fun but it can be so simple! Today I am sharing some of my favorite tips and tricks to create the a picnic to remember!
How to create a Perfect Outdoor Picnic
1. Every proper outdoor picnic must have a blanket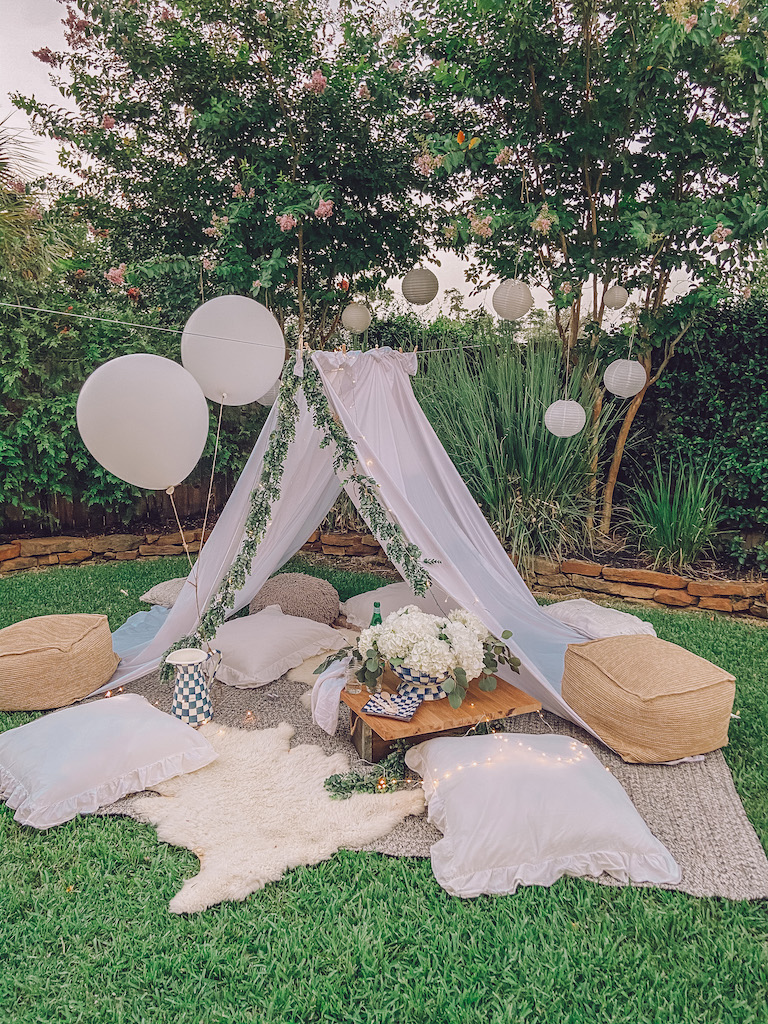 Picnic blankets create a cozy vibe! They protect your food and your self from the outdoor elements. If you are in your backyard, consider using an outdoor rug.
2. Add comfort and cozy vibes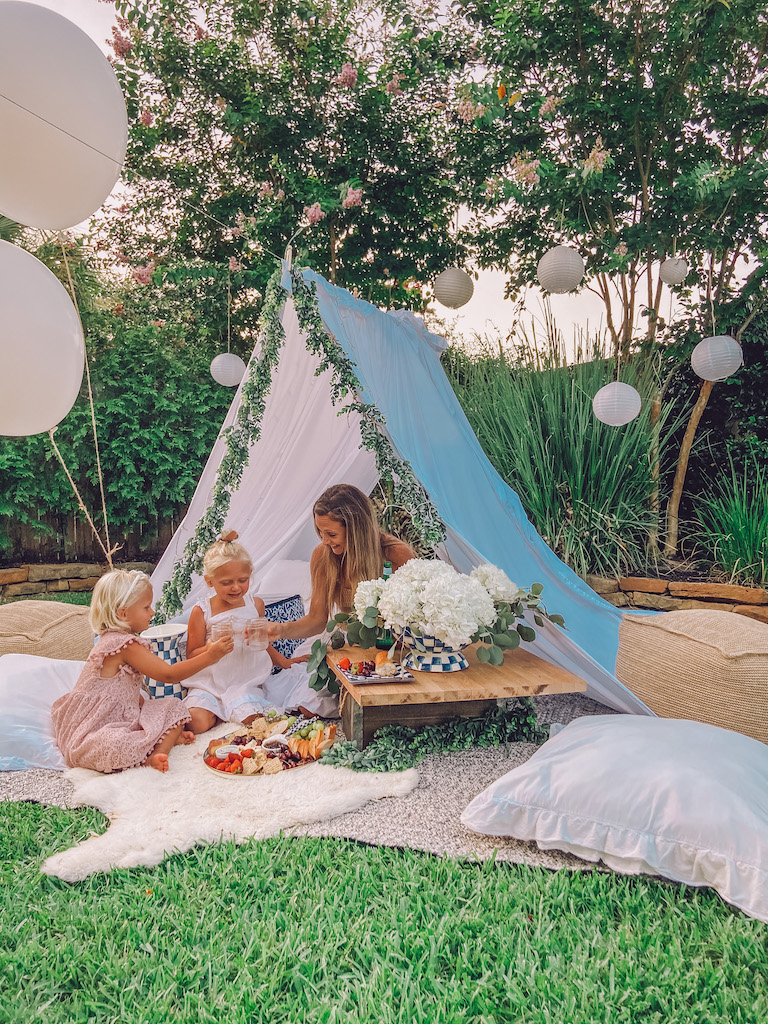 This is when the fun part comes in! Adding pillows, balloons, poufs, hanging lanterns and more can make your outdoor picnic become a magical dream.
Let's not forget the outdoor DIY tent to create a cozy atmosphere. Use a wire or string and a 2 king sheets to make your own outdoor tent! Add clothespins to the top to secure the sheets in place.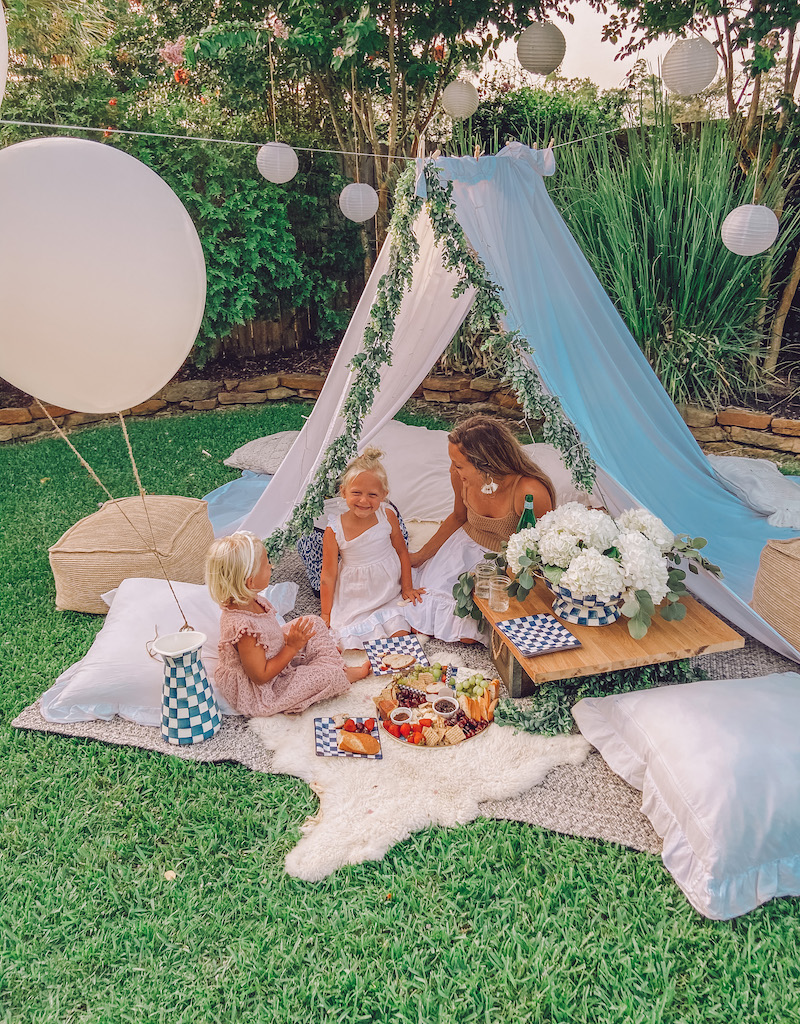 3. Pack wisely with the help of a picnic basket
Every picnic has a picnic basket or cooler to bring along all the essentials! I love this boat tote from Mackenzie-Childs. Not only is it practical but it is oh so pretty!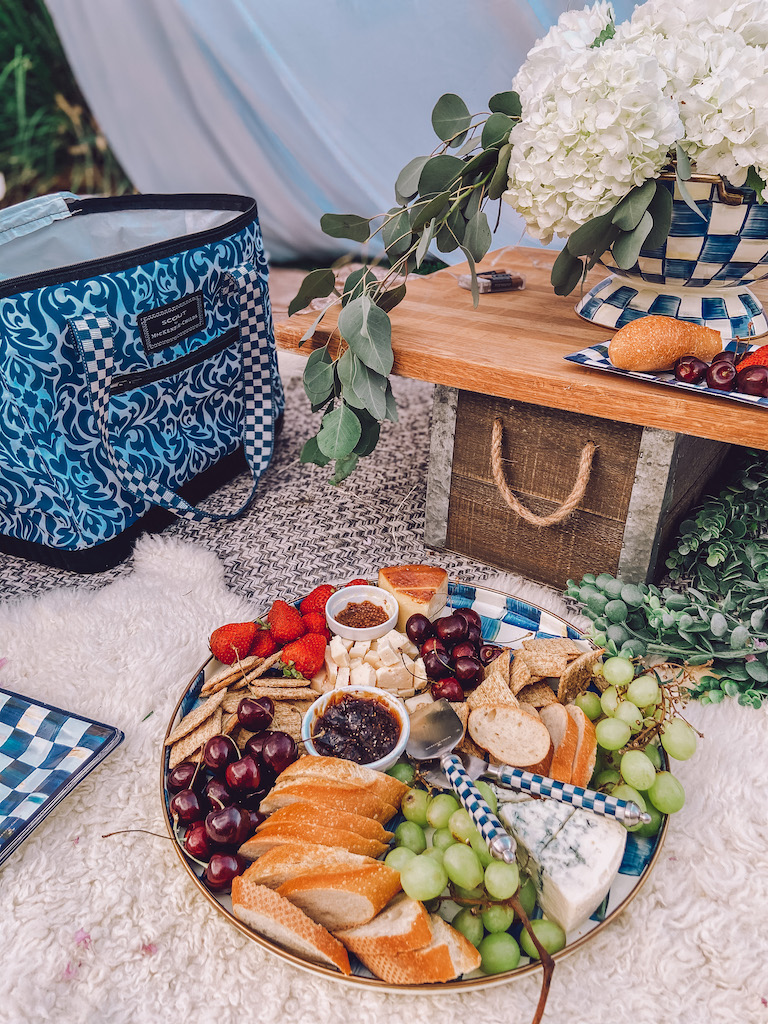 4. Add some pretty to your outdoor picnic with a bunch of flowers.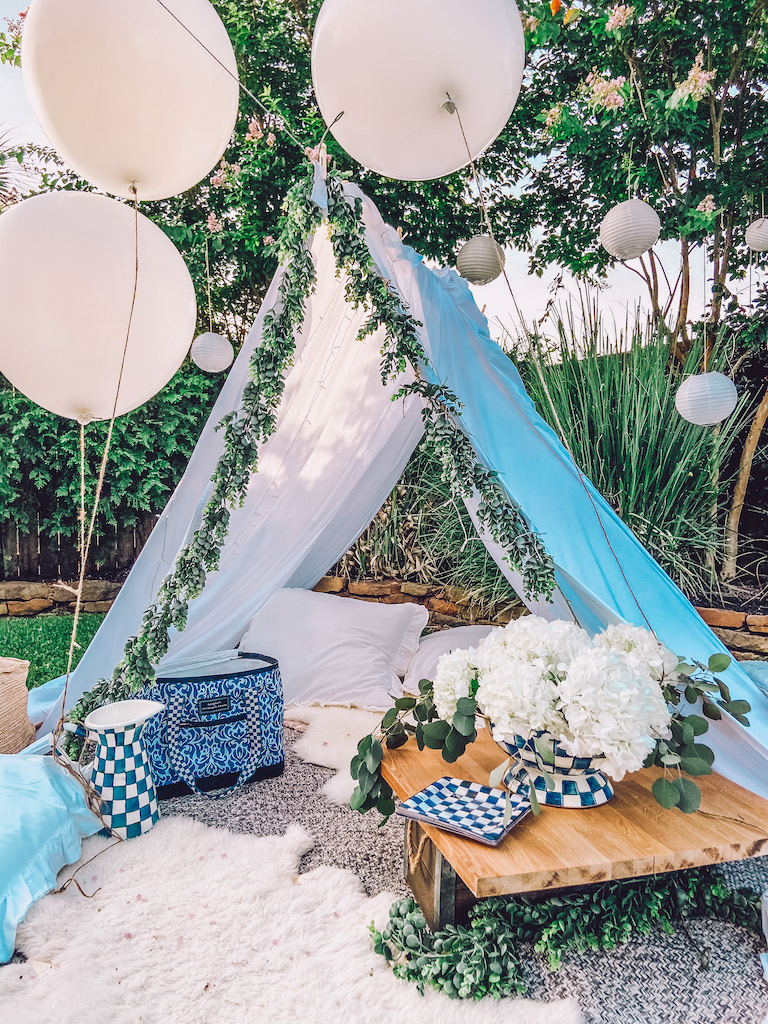 Buy a bouquet at the farmer's market or the local grocery store. Then, display them in a vase or large bowl to add a sweet and elegant touch to the picnic.
5. Menu Planning
The food is the most important part when planning your picnic. Set out the perfect picnic spread by selecting things that are easy to share and eat. Think finger foods, fresh vegetables and fruits, and small appetizers.
Don't forget to make sure your food is colorful, too. Cheese board are my favorite things to make for any party!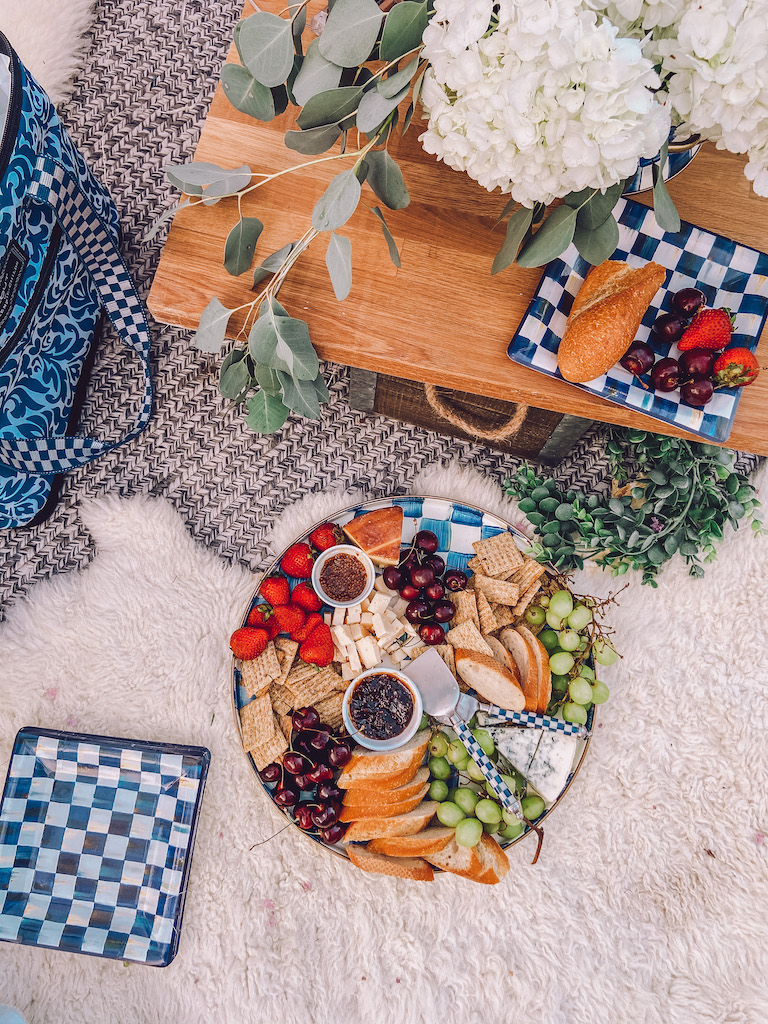 For a fun treat, I packed ready to eat ice cream sundaes that was the perfect end to the evening.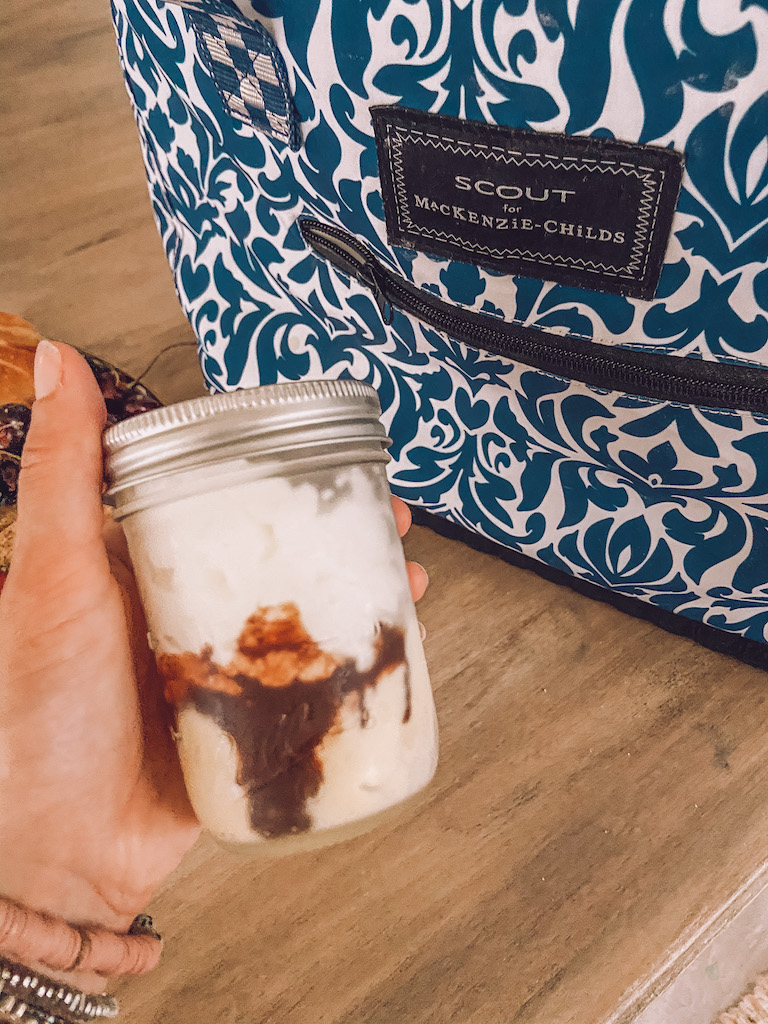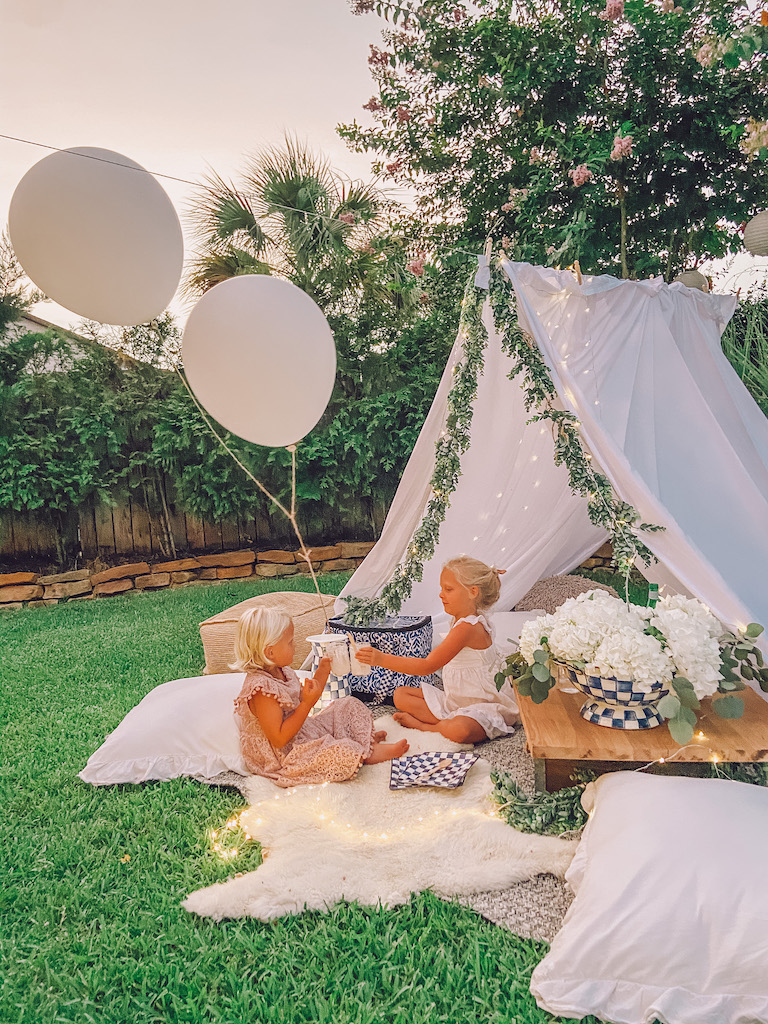 6. Lighting is everything
Selecting the right lighting can bring your outdoor summer picnic to the next level. Add battery operated twinkle lights to create a cozy and magical vibe. When the sun sets, outdoor lights will create a touch of elegance to your evening.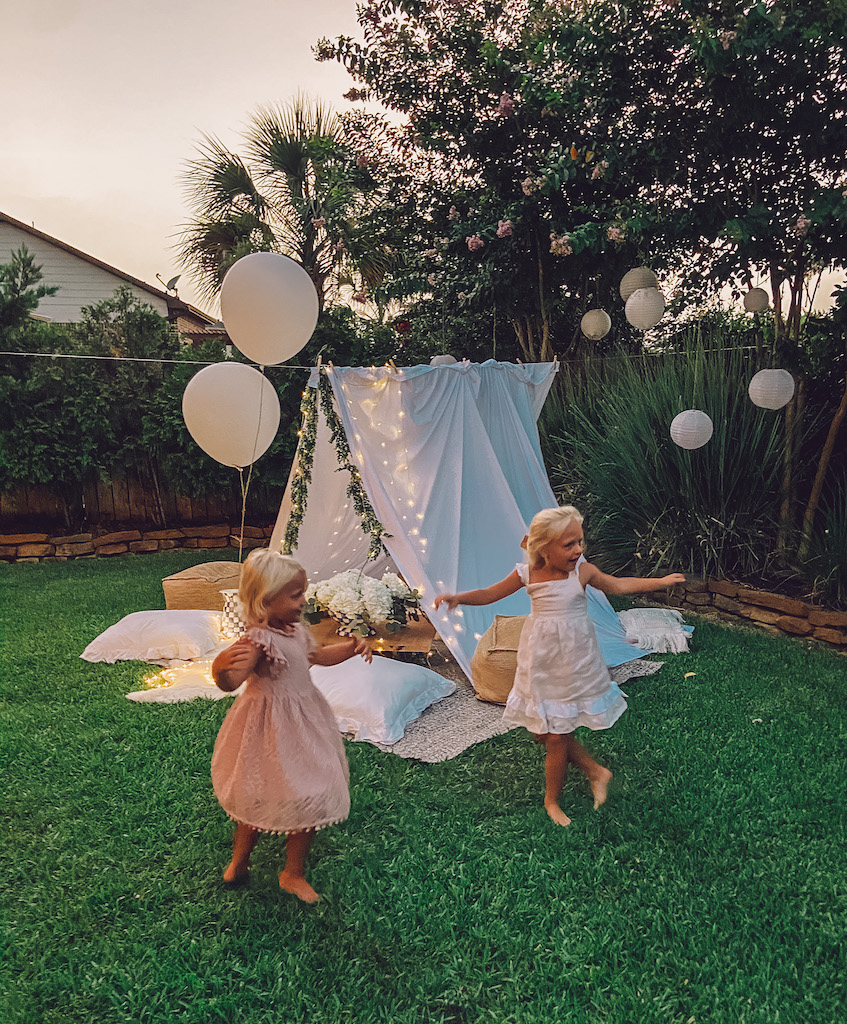 An outdoor summer picnic is the perfect way to enjoy an evening at home this summer. The girls and I had a night to remember and they can not wait to do it again!
Below I added some of my favorite picnic essentials from Mackenzie-Childs for your shopping convenience:

xoxo,
Leanna