Best Banana Bread Recipe with a Secret Ingredient!
Best Banana Bread Recipe is so easy to make and super soft and moist! My favorite way to use up overripe bananas is to make this recipe that is tender and packed full of flavor! I promise this will be the best banana bread recipe you will make! It has my most secret ingredient to make it SUPER moist! Today I am sharing my secret with YOU!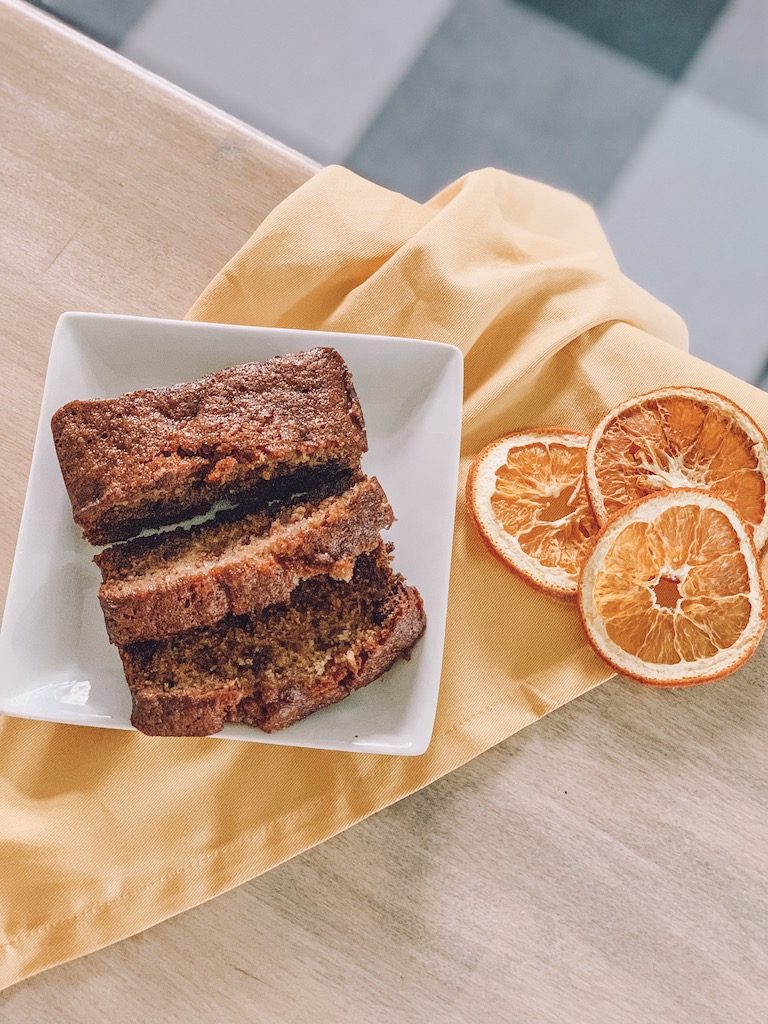 Directions:
Ingredients:
1 egg
3 medium bananas mashed
1/2 cup mayonnaise
1 1/2 cups flour
1 teaspoon baking soda
1/2 teaspoon salt
3/4 cups sugar
1/2 cup chopped pecans or chocolate chips
Tip: Make sure your bananas are extra ripe! Make sure your bananas are dark yellow with lots of brown spots.  Don't be afraid to use bananas that are even riper then this, the riper the better! Ripe bananas make the break turn out more moist and with more flavor!
Instructions:
Preheat over to 350 degrees
In a bowl, mix together mashed bananas, mayonnaise, egg
Combine in separate bowl flour, baking soda, salt, sugar and pecans or chocolate chips
Add flour mixture to wet mixture and stir just until combined. Do not over mix.
Next, pour into greased loaf pan. Bake 60-70 minutes or until a toothpick comes out clean.
Finally, remove from pan and allow to cool before you cut.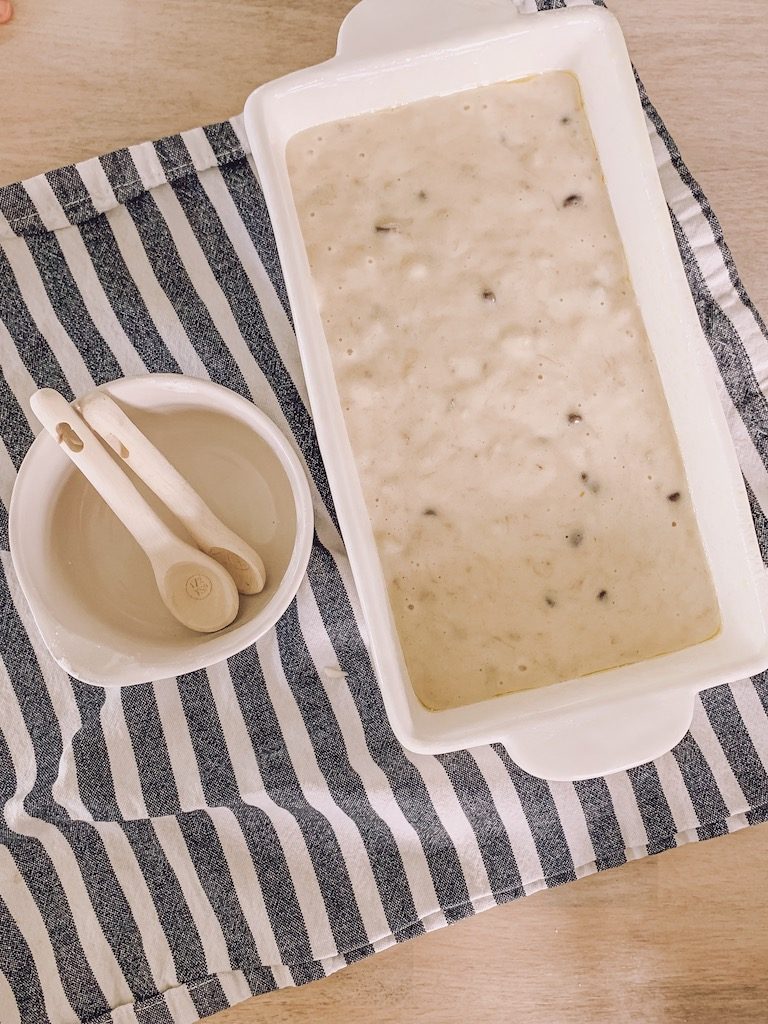 CAN YOU FREEZE BANANA BREAD?
Of course! I always make an extra loaf to freeze for another time! To freeze banana bread make sure to cool it to room temperature first. Then wrap the bread first with plastic wrap, and then with aluminum foil. Next, put it inside a freezer ziplock back. You can freeze it for up to two months!
Banana Bread is one of my favorite things to make in the fall. This easy recipe will sure be a crowd pleaser! I'll be sharing more of my favorite recipes this fall. You can see my favorite pumpkin cookie from last year here.
Enjoy!
Leanna