Sharing is caring!
I am loving adding color to my fall decor this year and when I saw a photo of this garland on Pinterest I knew I wanted to create it! This DIY Fall Garland with Dried Oranges is a simple fall craft that you can create this year to add color into your home. I have outlined these easy to follow steps on how to make one below!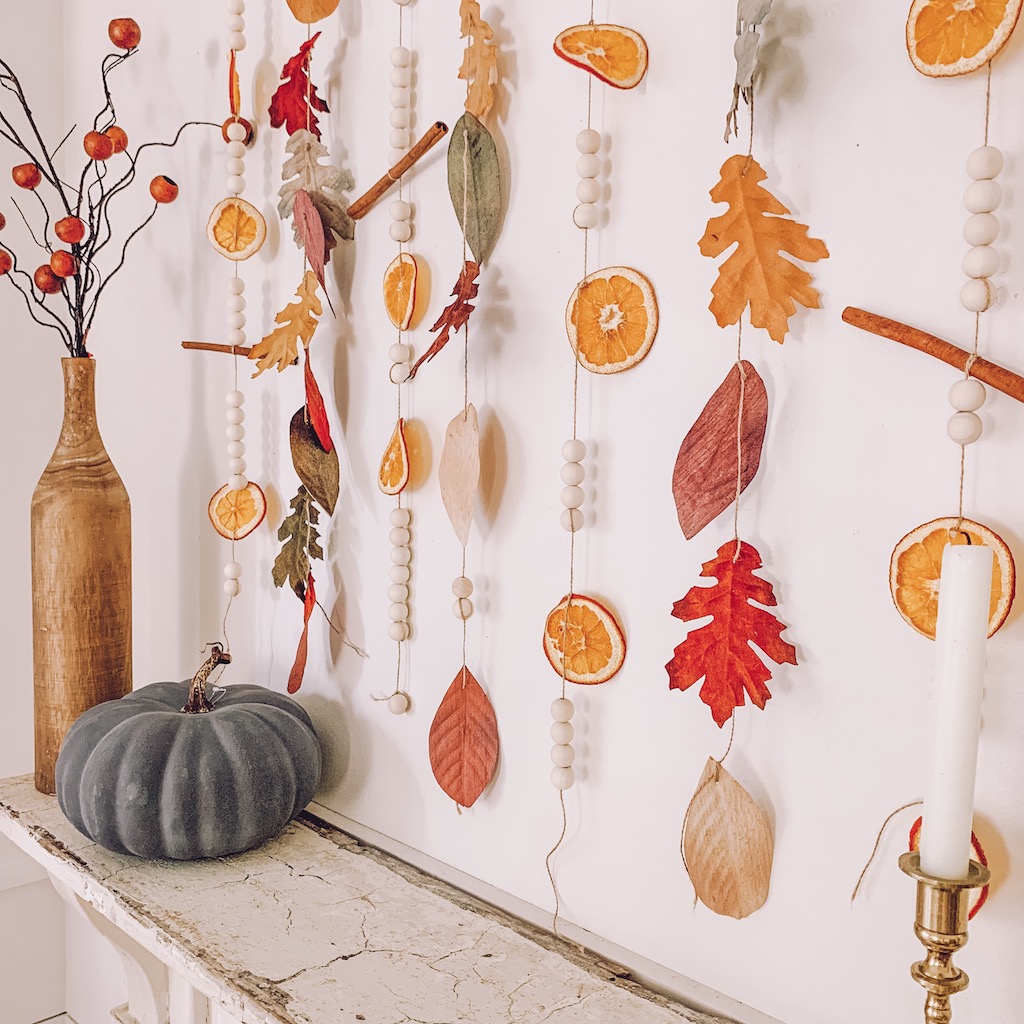 Supplies
Cinnamon sticks
Large Stick
Scissors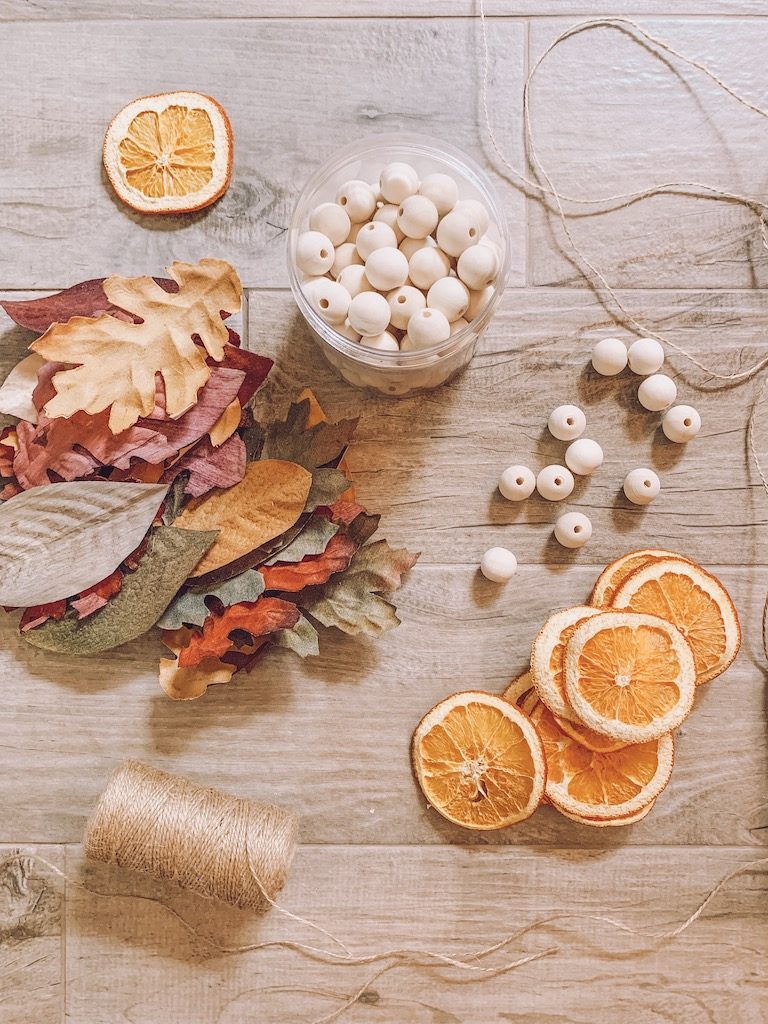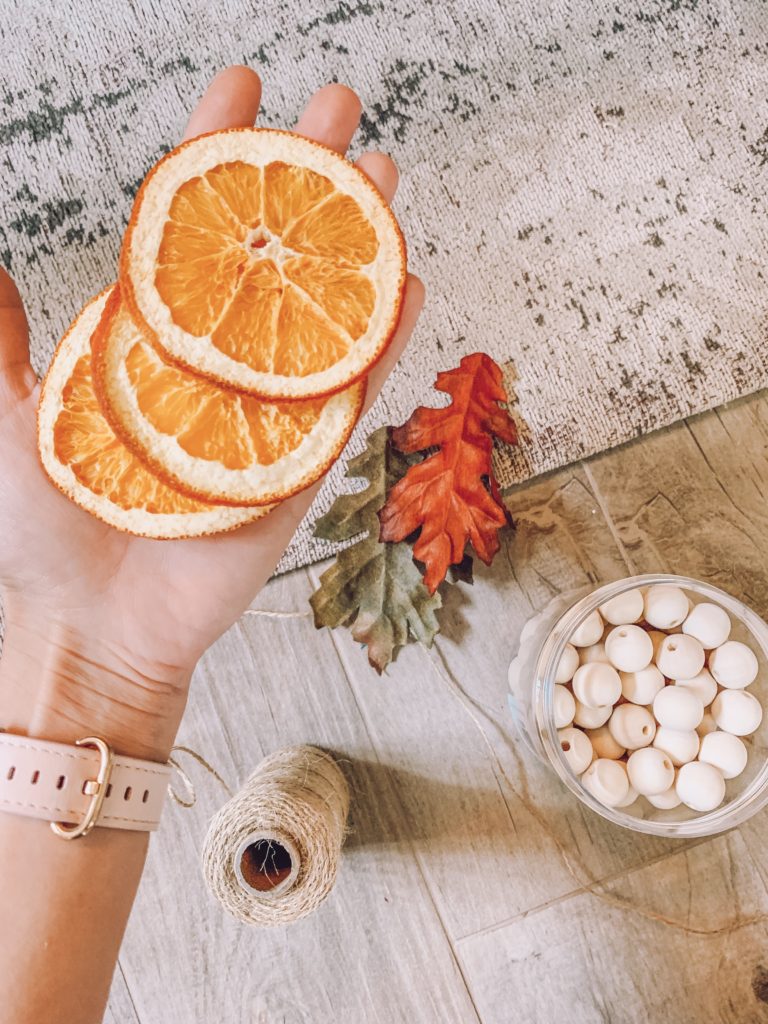 How to make a DIY Fall Garland with Dried Oranges
1.Take your stick and set it on top of two chairs so you can easily tie and hang string from it
2. Tie strands of twine along the stick a few inches a part from each other
3. The strands can be as long as you want the garland to hang but make sure you leave extra room for error.
4. Start with the first strand and add on whatever you choose. I did one strand with beads, oranges and cinnamon sticks and another strand with just leaves.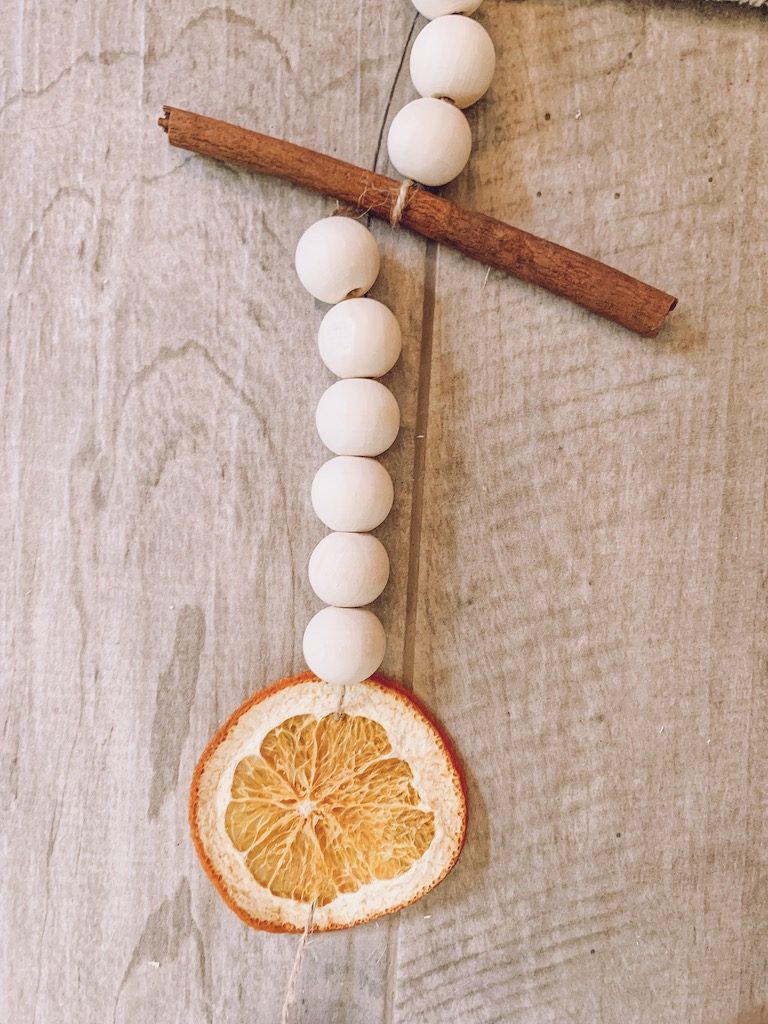 5. To help thread on the pieces I made myself a needle made out of wire.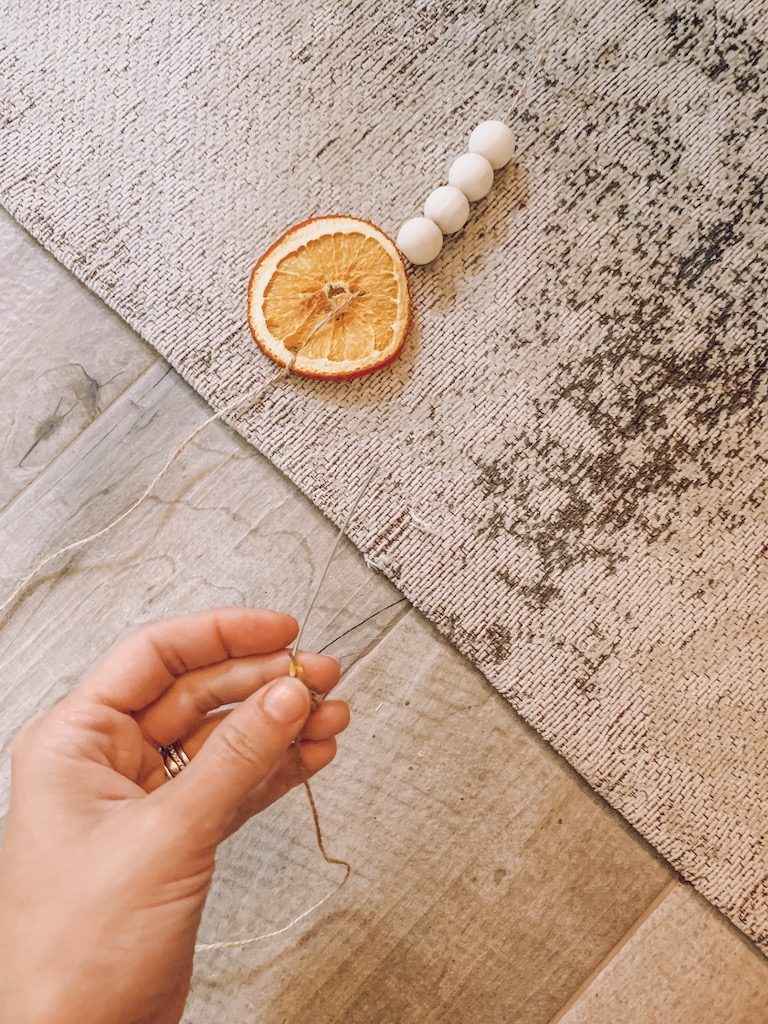 6. You can make a pattern or just be creative! I really had no pattern except for the fact that my oranges and beads were together on one strand and my leaves were by themselves. There is no wrong way to do this friends!
7. When you add the leaves, oranges, or beads to the strands make sure to tie a knot to keep them up on the string. I tied a not after each leaf, and tied on each orange. For the beads, I only secured the bead at the end of a bead cluster.
8. At the end of the strand, tie it off.
9. To hang, add twine to the stick from one end of the stick to the other.
That's it! I told you it was going to be super easy! It was just a big time consuming to thread on all the pieces.
I hung mine by my window but then I also loved it on my mantle!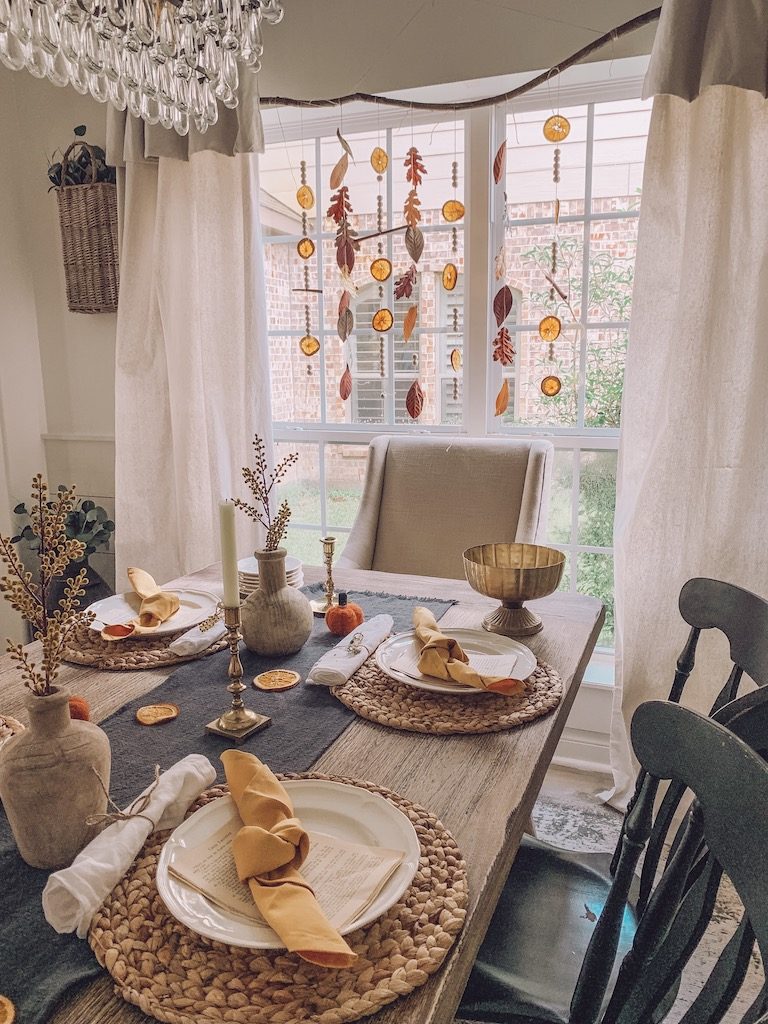 Which do you like best?
I'll be sharing all the details behind this tablescape! Stay tuned!
xoxo,
Leanna