Sharing is caring!
Nonno's Italian meatballs are the perfect comfort food to share with the family! Tender and juicy meatballs paired with spaghetti noodles or the pasta of your liking.
My dad was in town over the weekend, and he made his famous Italian Meatballs! Every time he comes down to visit, I always request that he makes a big batch of them so I can store and freeze so they last until his next visit! One time I was craving them so bad he mailed them down from Pennsylvania all the way to Texas on dry ice! What a daddy does for his daughter… right?? Well today I am sharing his Italian Meatball recipe with all of you! I promise these will become a family favorite in your home! They seriously melt in your mouth!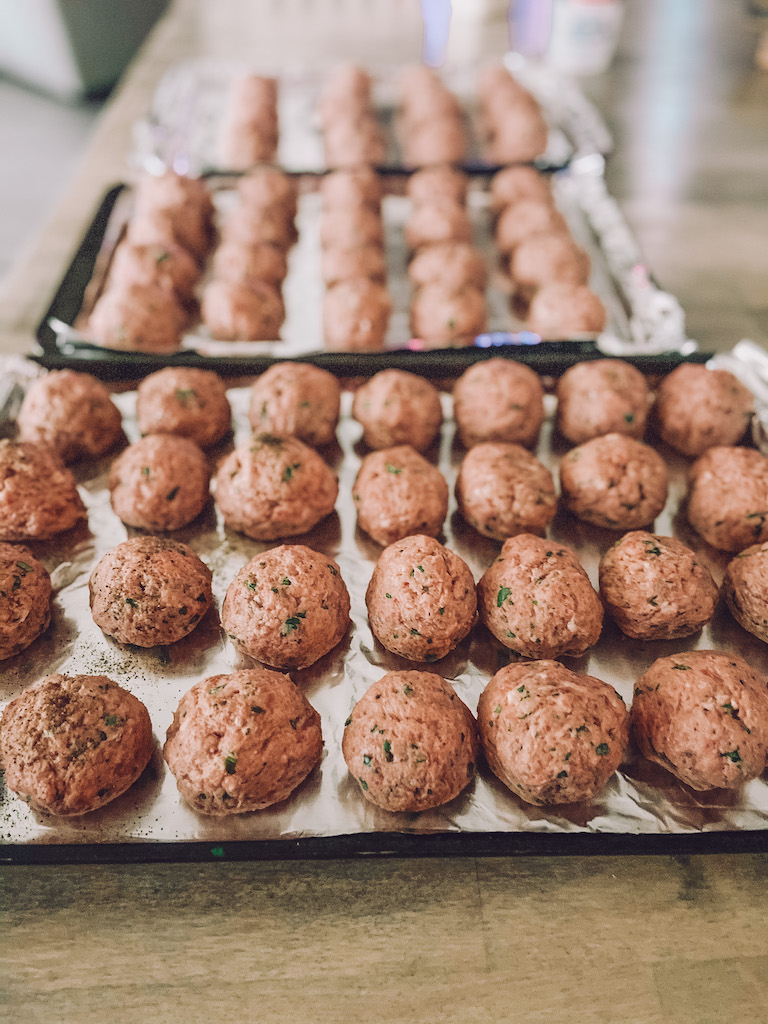 The next thing Nonno has to perfect is his tomato sauce! We currently use Rao's Homemade tomato sauce to pair these meatballs with, but I am patiently waiting for Nonno to make his own!
Italian Meatballs
This Italian meatball recipe has just the perfect blend of beef, veal and Italian sausage to give them richness, the added parmesan cheese make them flavorful, and a splash of sour cream ensures they're moist and tender. These are exactly the meatballs you want add onto spaghetti, create the best meatball sub, or, as the Italians do, eaten all on their own.
Make a Double Batch
Trust me on this one.. you are going to want to double or triple this recipe. Meatballs freeze very well for up to one month. After being cooked, divide up into a freezer bar or container. To defrost, just thaw them in the fridge overnight and add to some more sauce when ready to eat!
How to make the best Italian Meatballs
Ingredients
1 pound ground lean beef
1/2 pound ground veal
1/2 pound ground italian sausage
2 large eggs
1 cup freshly grated Parmesean cheese
4 tablesppons finely chopped flat leaf parsley
1 small garlic clove, minced
2 cups fine dry bread crumbs
1 cup sour cream
Note: For more tender meatballs you can use half the breadcrumbs and add stale Italian bread (a day old) soaked in milk and squeezed out. The soaked bread gives a silkier texture than soaked breadcrumbs.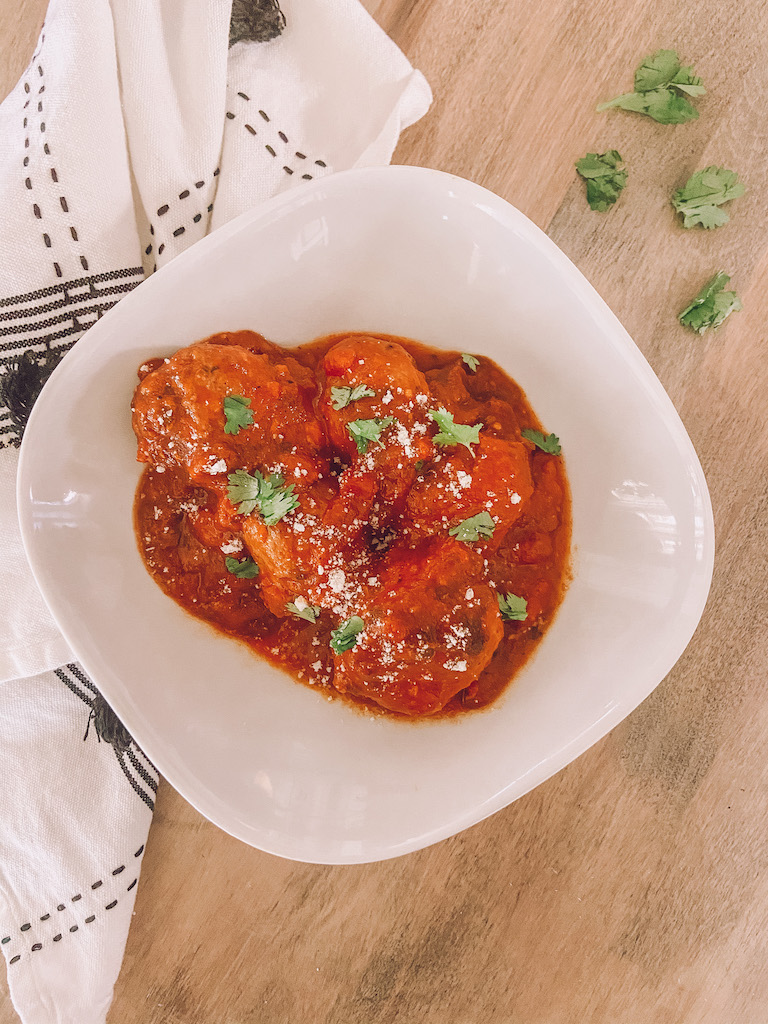 Directions
Preheat the over to 375 degrees
In a mixing bowl, combine the beef, veal and sausage.
Add the eggs, cheese, parsley and minced garlic, then salt and pepper as desired.
Add the bread crumbs and sour cream and mix well.
Slowly add up to 2 cups water, 1/2 cup at a time, until the mixture is moist; all the water may not be needed. (if using bread soaked in milk you can skip this step)
Shape into 1 1/2 -inch meatballs and add to well greased or aluminum foil covered baking sheet
Cook the meatballs in oven for 5 minutes
While meatballs are in the oven, add your choice of marinara sauce to a large sauce pan and simmer over medium heat.
Remove meatballs from oven and transfer them to the marinara sauce.
Simmer on medium low heat for 1 hour or until the meatballs are fully cooked
Serve warm garnished with fresh parsley and parmesan cheese
Enjoy!!
If you make these meatballs I would love to know what you think! Please send me an email or comment below.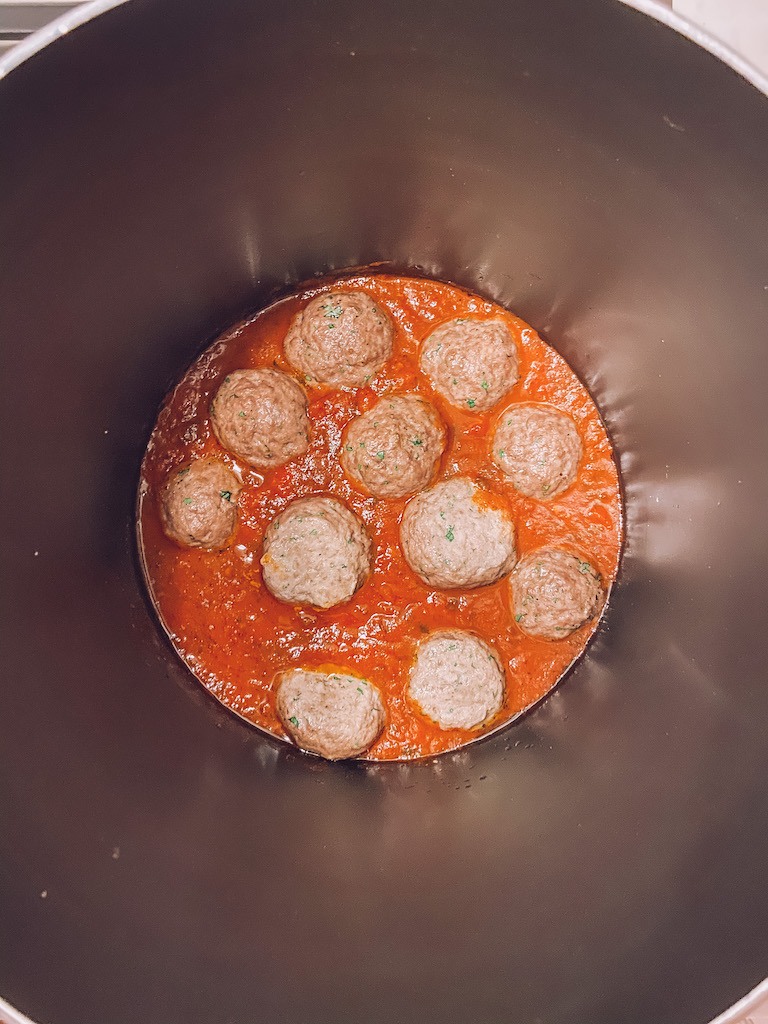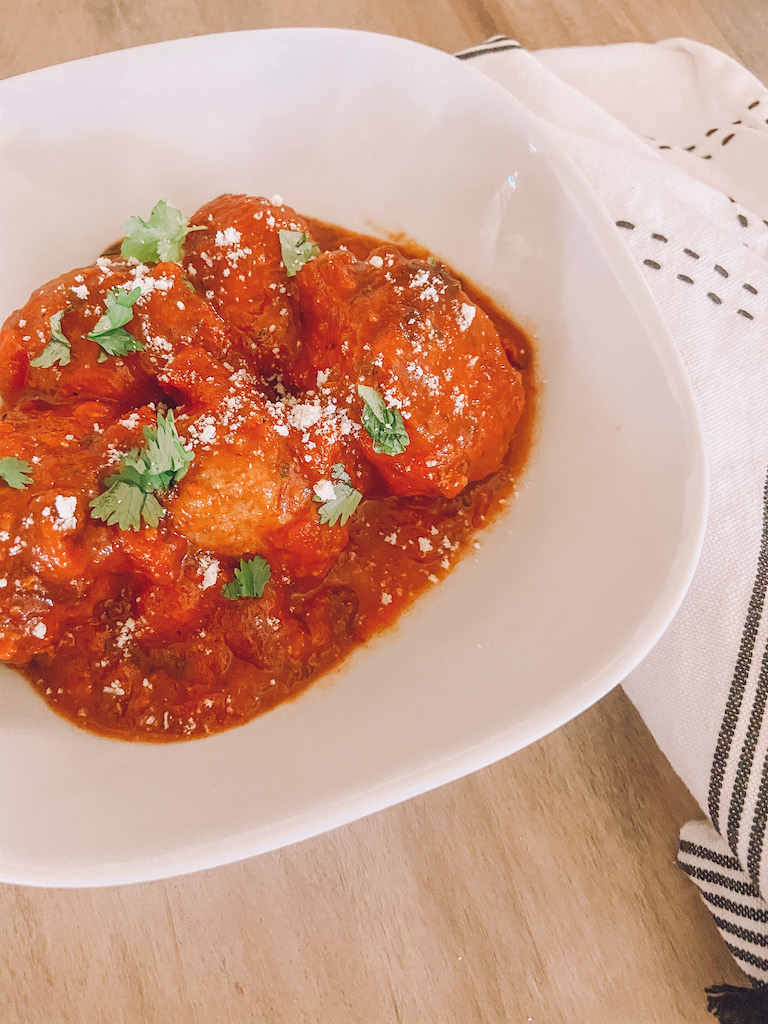 xoxo,
Leanna
Nonnos Famous Italian Meatball Recipe
1

pound

ground lean beef

1/2

pound

ground veal

1/2

pound

ground italian sausage

2

large eggs

1

cup

freshly grated Parmesean cheese

4

tablesppons finely chopped flat leaf parsley

1

small garlic clove

minced

2

cups

fine dry bread crumbs

1

cup

sour cream
Preheat the over to 375 degrees

In a mixing bowl, combine the beef, veal and sausage.

Add the eggs, cheese, parsley and minced garlic, then salt and pepper as desired.

Add the bread crumbs and sour cream and mix well.

Slowly add up to 2 cups water, 1/2 cup at a time, until the mixture is moist; all the water may not be needed. (if using bread soaked in milk you can skip this step)

Shape into 1 1/2 -inch meatballs and add to well greased or aluminum foil covered baking sheet

Cook the meatballs in oven for 5 minutes

While meatballs are in the oven, add your choice of marinara sauce to a large sauce pan and simmer over medium heat.

Remove meatballs from oven and transfer them to the marinara sauce.

Simmer on medium low heat for 1 hour or until the meatballs are fully cooked

Serve warm garnished with fresh parsley and parmesan cheese