Christmas Tree Decorating Tips to Decorate Like a Pro
One of my favorite childhood memories during the holidays was gathering around the decorate the Christmas tree. From picking it out, to watching my dad secure it to the top of the car, and going through all the ornaments from the years past, it is all such a special time! Now that I have my own home to decorate, I have adapted some of the tips and tricks my mom had taught me over the years. Today I want to share my favorite Christmas Tree Decorating Tips with you! If you aren't sure how to decorate your tree this year, I hope this post gives you the skills to decorate your tree like a pro!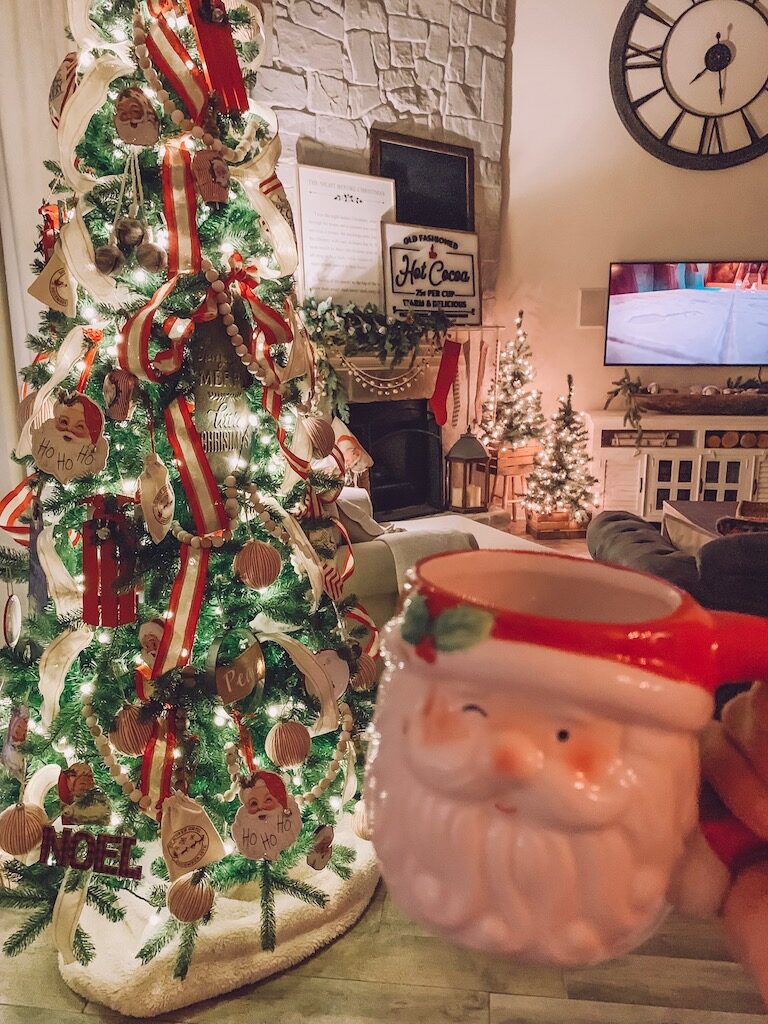 Christmas Tree Decorating Tips
Making your tree look like it came from a magazine doesn't have to be hard, I promise! All it takes is a few simple steps to make it look like it was decorated from a pro!
Pick Out Your Christmas Tree
There are so many trees to pick from!! If you are going for a real tree then the experience is worth its weight in gold! Admittedly, I have only decorated a faux tree. Real trees give me allergies, unfortunately! But the good thing is that the faux tress these days are so life like! My favorite place to get Christmas Trees is from King of Christmas. I have three King of Christmas Trees in my home and love them all! From green to flocked, you really cant go wrong, just choose your style! Pick out your tree depending on your room size, ceiling height and style.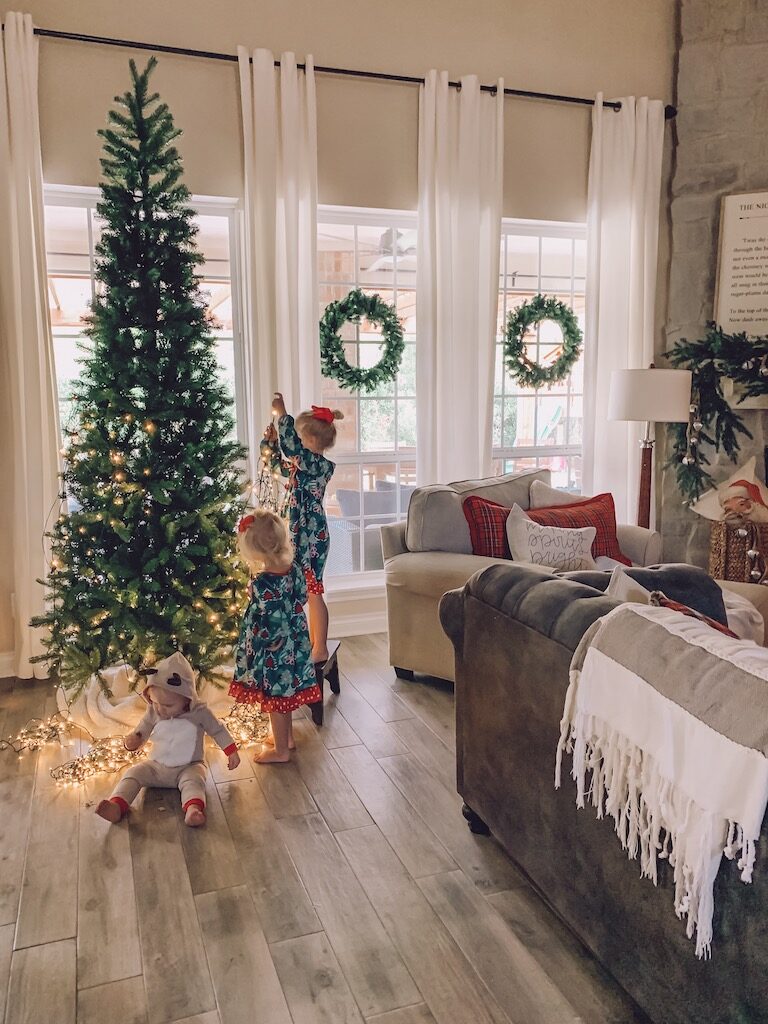 Hang your Christmas Tree Lights
If you picked out a tree that is not prelit, you get the opportunity to pick out what kind of lights you want to put on your tree. I love LOTS of lights!! It is one of the reasons I don't buy my tree prelit. There are so many different types of lights: traditional incandescent, LED, Globe and bubble. They all have their own advantages. I picked the globe lights this year because of their shape and their ability to product more light on the tree.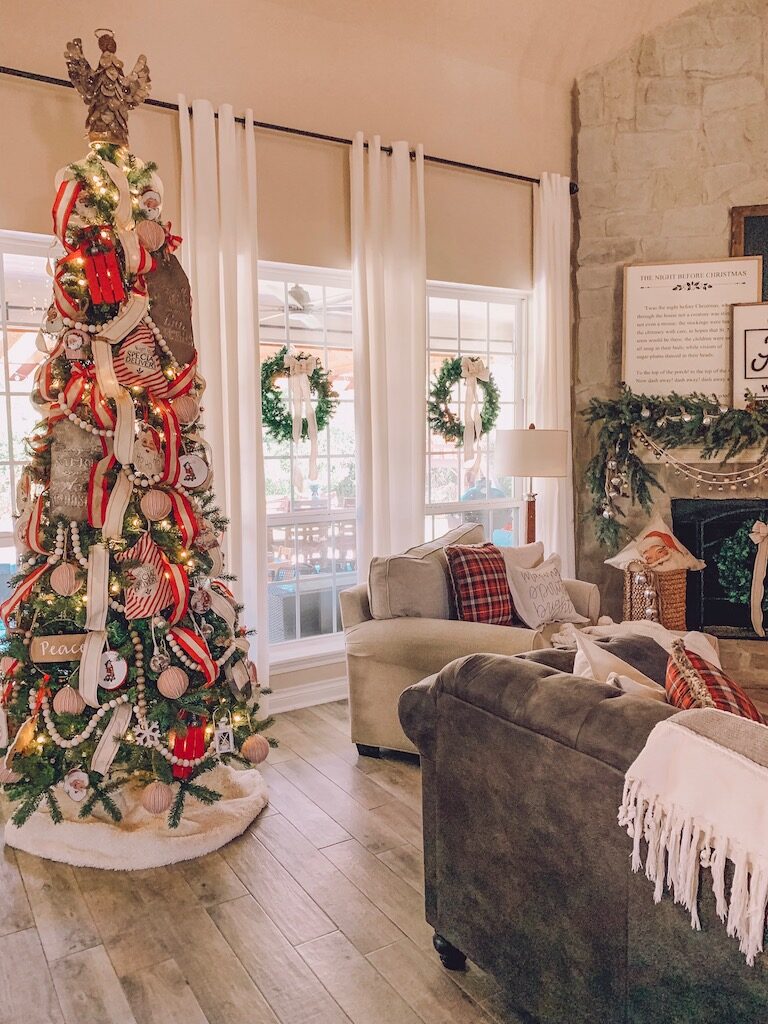 Add Christmas Ribbon and Garland
This is where the fun begins! There is no rules when it comes to adding ribbon and Garland. For the most part, always start at the top of the tree and work your way down. To add more dept and dimenion, add a variety of garlands and a few different ribbons to your tree. If you hang your ribbon vertical, consider hanging your garland horizontal.
To add more interest you can make big bows from your ribbon and tie them to branches. If you don't know how to tie a pretty bow, don't worry I have you covered. You can watch my bow tutorial here!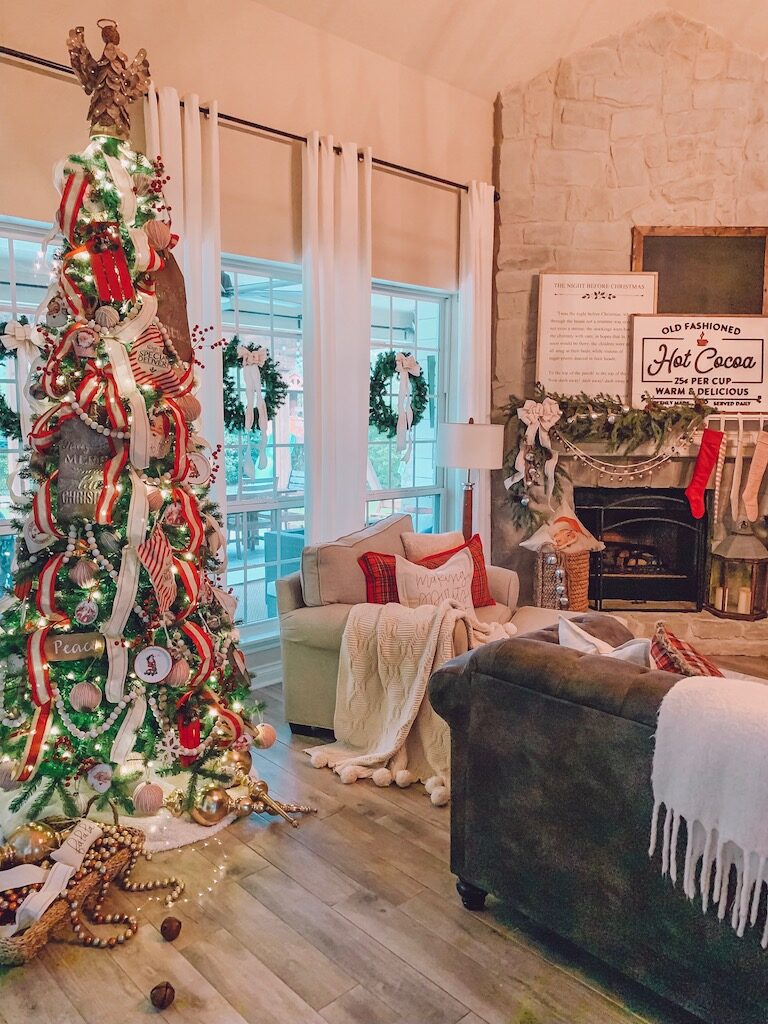 Hang Christmas Tree Ornaments
The last and final step to decorate your tree is to add your ornaments. Make sure you space out the ornaments accordingly. My biggest pet peeve is seeing all the ornaments smushed on one side! You should also not only hang ornaments from the end of the branches, but also add ornaments to the inside. You can shove big balled ornaments into the tree to use as space fillers and give the tree more dimension. Don't forget to add ornaments to the very bottom branches as well! They often get overlooked.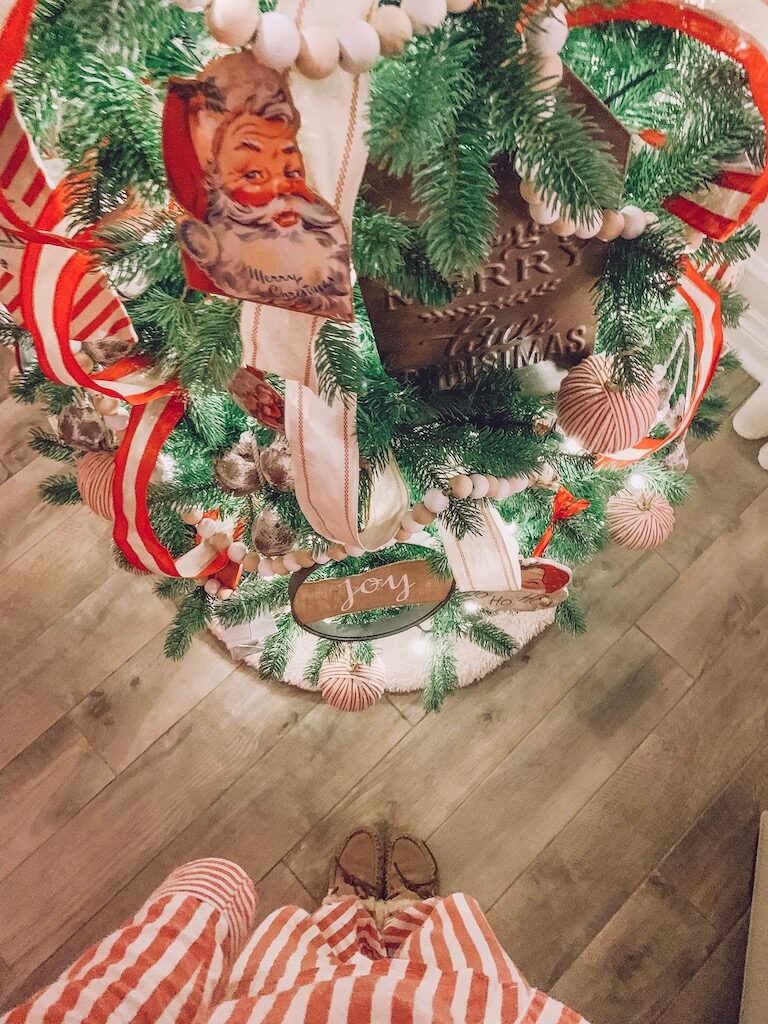 I hope these Christmas tree decorating tips help you create the tree of your dreams this year! Happy tree trimming!
xoxo,
Leanna