Sharing is caring!
With Christmas right around the corner, I am starting to deck the halls!!! I know I start earlier then most, but I love to be finished before the hustle and bustle of the holidays begin. One of the easiest decorations I add to my house during the holidays are Christmas bows! Bows are not only simple to make but they also add such a great impact. You can add them to wreaths, garland, trees, gifts and more! Today I am showing you an easy tutorial on how you can make a Christmas wreath bow.
Supplies to make a wreath bow:
Ribbon – with a wire
Scissors
Floral Wire
Directions
With the ribbon still on the spool, create a small loop around your index finger. This is your center loop.
Twist the ribbon so the right side is facing up, and create a loop, a little bit bigger then your center loop on the one side. Bring the ribbon back towards the center loop and hold it together with your index finger and thumb.
Twist the ribbon so that the right side faces up and create another loop on the opposite side.
Repeat this until you have enough loops on your bow. The more loops the bigger the bow!
After you have the desired number of loops, create the tail by extending a long piece of ribbon down, then looping it back up to the center.
Cut a piece of floral wire and thread it through the center loop and around the rest of the bow, including the tails. Twist the floral wire to secure.
Move the loops around the bow to make the bow larger and fuller.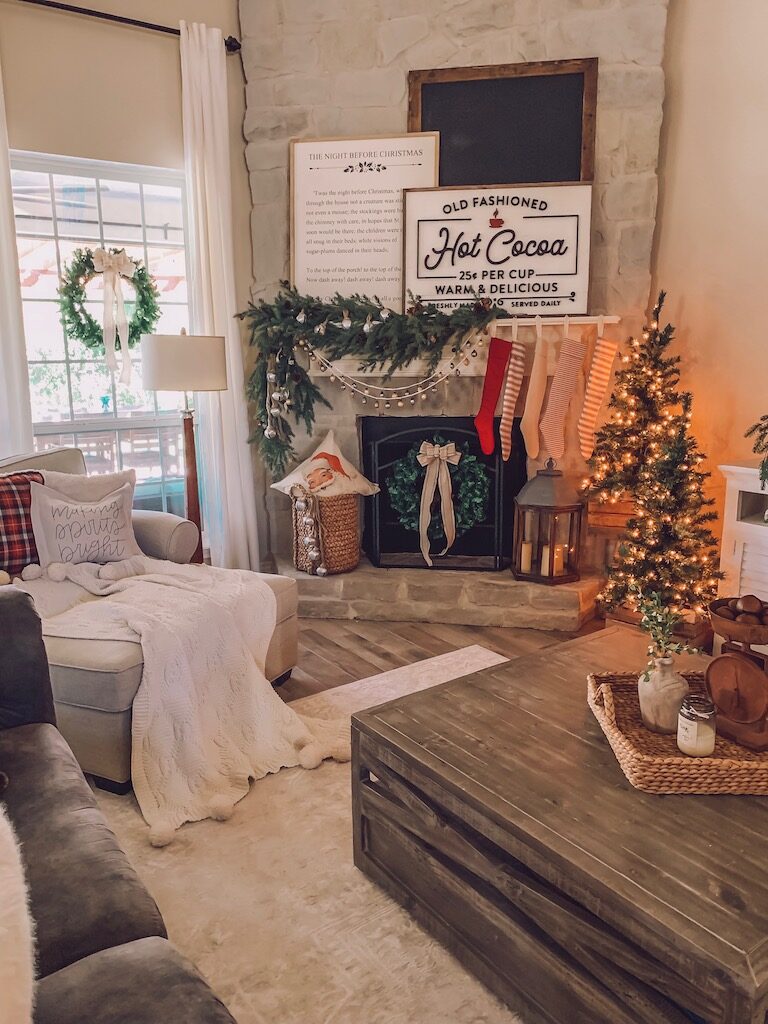 Watch this video for how to make a christmas wreath bow
I hope this tutorial helped you learn how to make your own bow for the holidays! I would love to know if you made one! Make sure to leave me a comment below!
I used the same tutorial from above, but added 7 loops on each side to make a big bow for my mantle!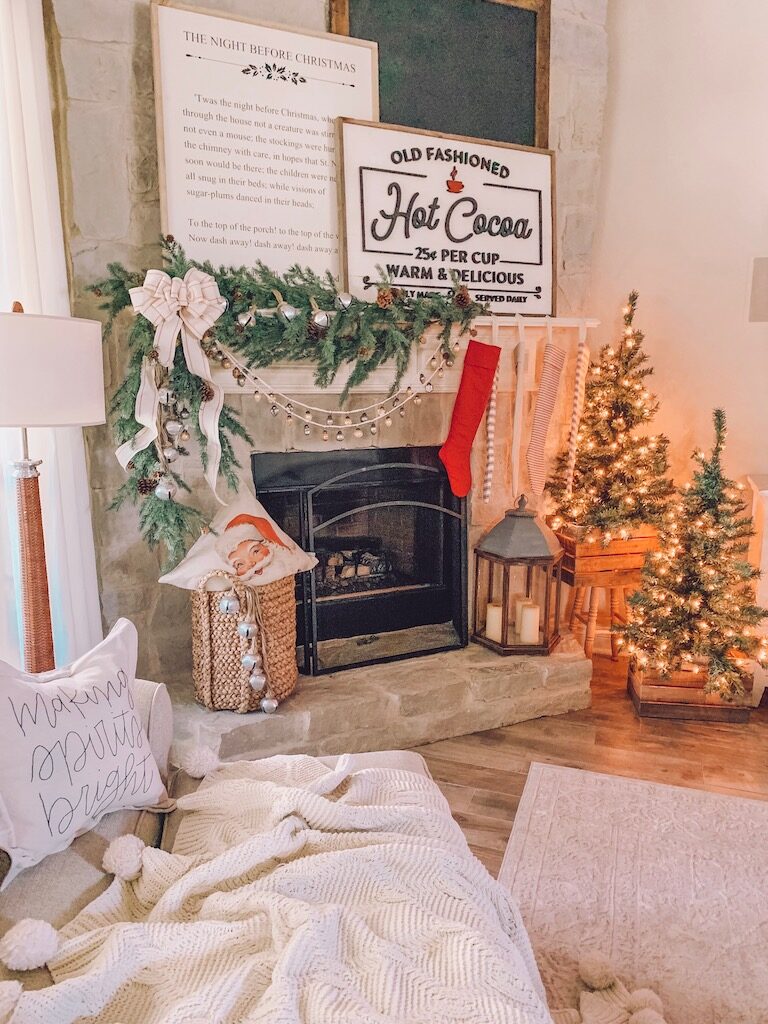 If you want to see more Christmas decor check out my home tour from last year here.
xoxo,
Leanna