DIY Pergola Plans: FREE Download
Hi friends!!! I am so excited to finally have this blog post with the DIY pergola plans done for you!! The most frequently asked questions on my instagram is always regarding our pergola! My husband, Simon, designed and built the pergola almost about two years ago. Believe it or not, Simon wanted to start his own Pergola business when I was pregnant with Oliver. He was pretty serious about it, and even built a pergola for a friend in our neighborhood as well.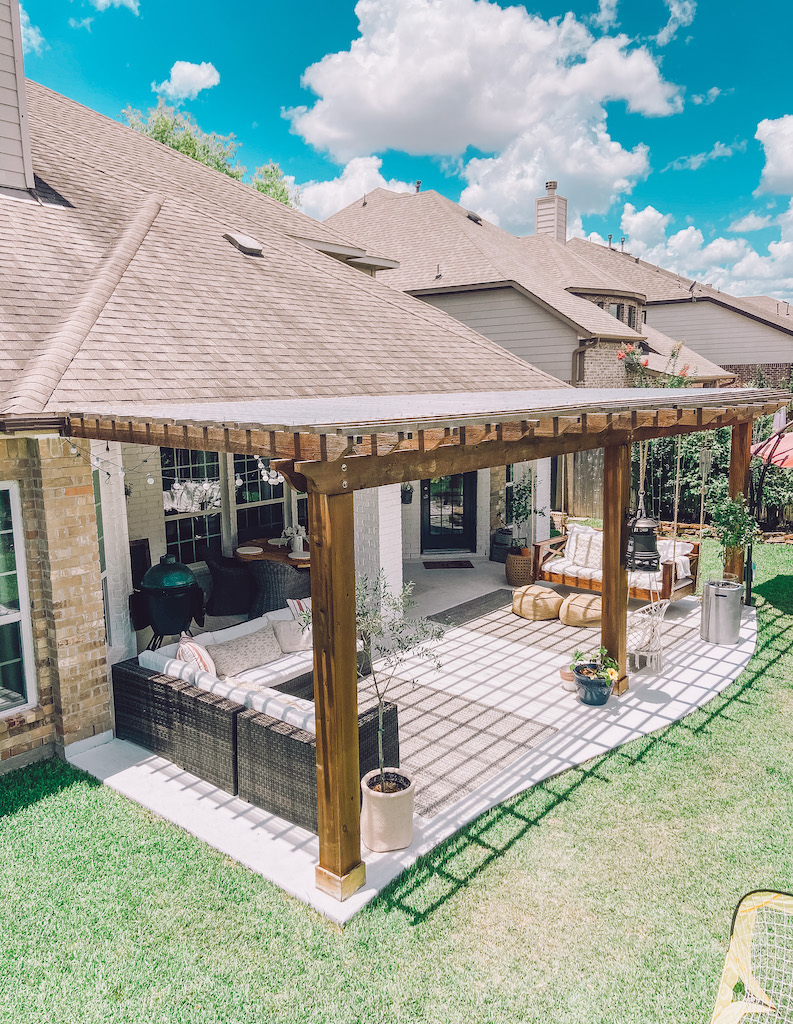 These plans are the exact plans that he used to build and design our pergola. Along with the plans, there are a few different pictures as well to explain the design.
How to Build a Pergola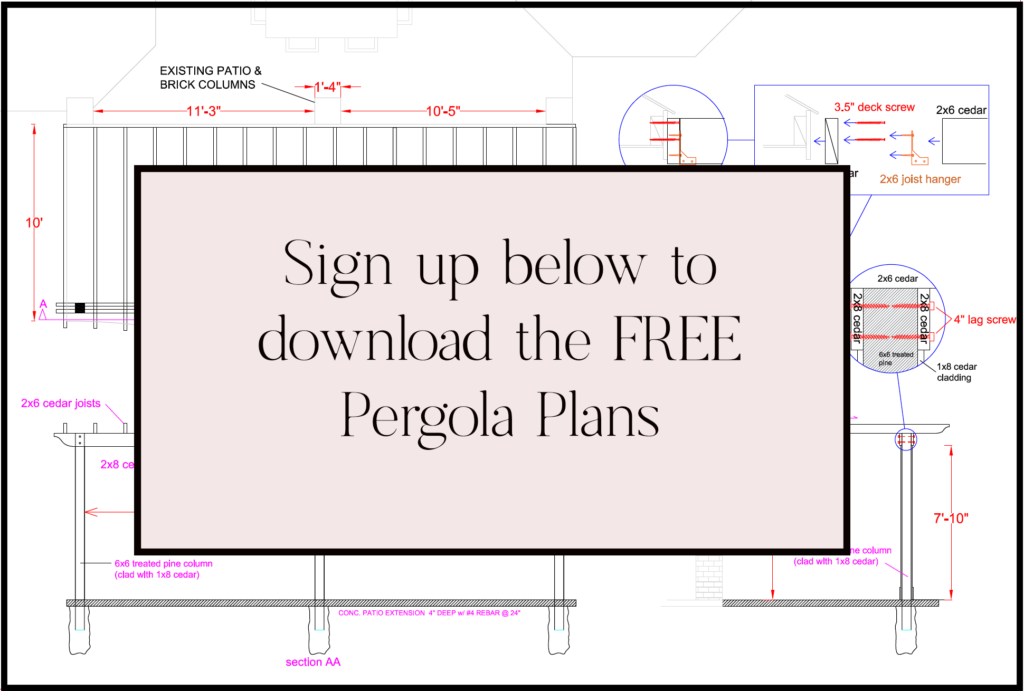 To Download the FREE plans sign up to get access to all my free printable library here.
Feel free to email me with any questions on how to download or use the comment section below.
DISCLAIMER: THIS PERGOLA PLAN is for visual design ideas and building resource only. Please follow local building codes and professional safety guidelines when building anything structural!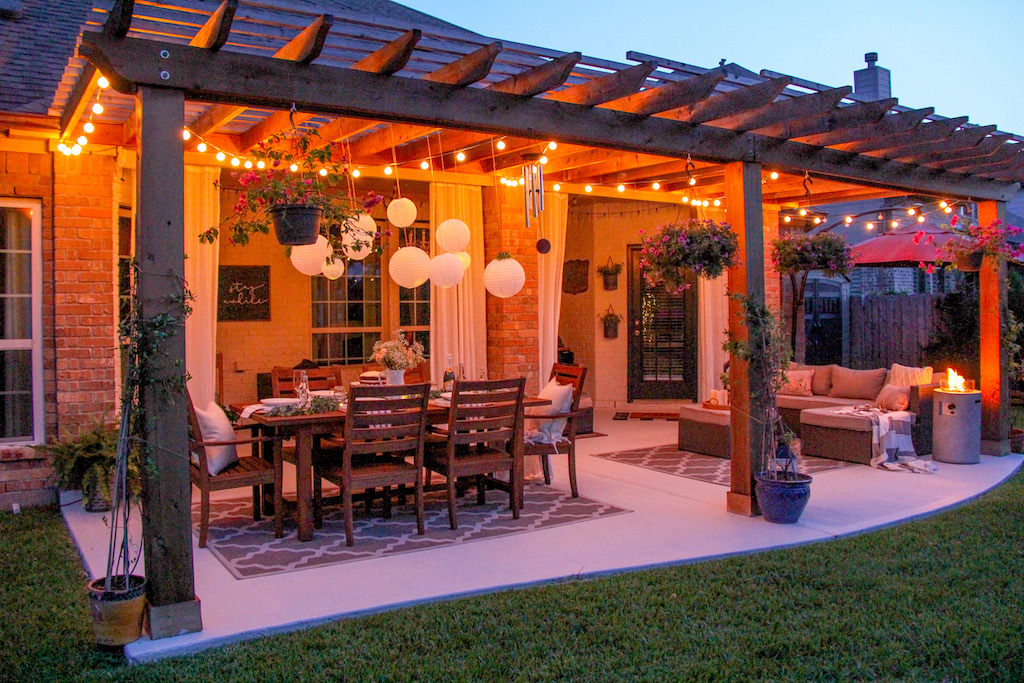 The pergola provides so much shade in the hot summer months in Texas. We also strung some outdoor lights to create a cozy and warm atmosphere at night.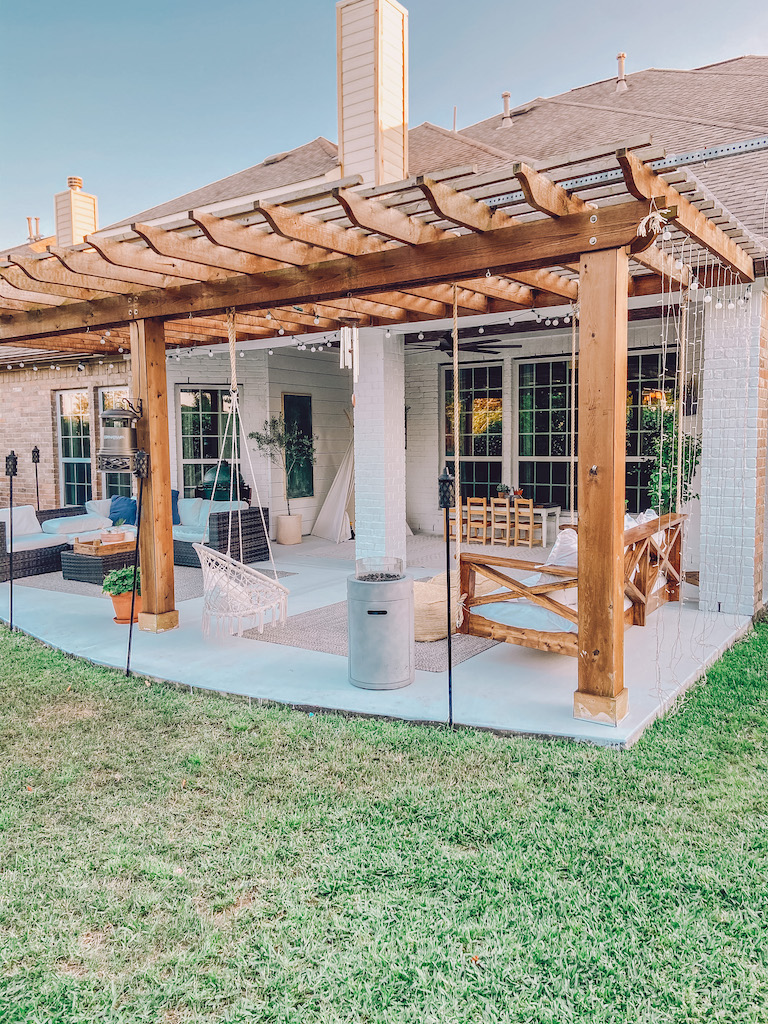 To find the DIY Porch Swing plans click here.
DIY Pergola Roofing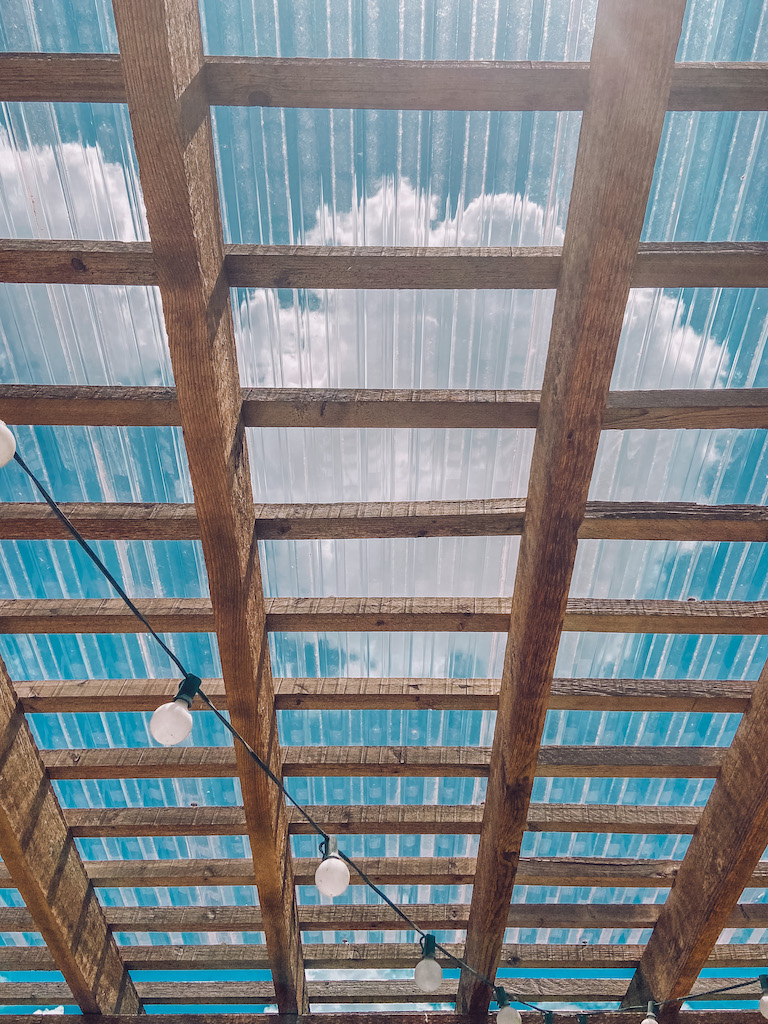 Recently, we added a clear polycarbonate roof on top of the pergola. The roofing enables us to enjoy the outside space even in the rain! It also helps with protecting the outdoor furniture from the weather.
The polycarbonate roofing is from Home Depot. We followed the product instructions for installation and it was fairly simple!
The clear pergola roof still blocks Blocks 99.9% of harmful UV rays so the patio still feels cooler than the non-covered area. And being able to see the sky through the roof is so beautiful.
The best part of the roofing panels is you can attach them to an existing structure. You only need to use fasteners attach the panels to an existing structure.